AC Milan boss Stefano Pioli has backed his side to respond well against Cagliari after the current selection issues were further deepened.
Milan will leave for Sardinia without the suspended Rafael Leao, the injured duo of Matteo Gabbia and Ismael Bennacer, plus the COVID-positive duo of Rade Krunic and Ante Rebic.
There was even more bad news when it was confirmed this morning that Theo Hernandez and Hakan Calhanoglu have also tested positive with the virus, meaning they are likely to miss a few games too.
Pioli though will be able to console himself with the return of Zlatan Ibrahimovic to the starting XI and with the return of Alexis Saelemaekers on the right wing.
Pioli spoke during his pre-match press conference at Milanello on the eve of the game, with his comments transcribed by MilanNews and translated below.
What is the meaning of tomorrow's match against Cagliari?
"We have to be ready, a difficult game awaits us, the opponent has collected less than he deserved, they can field players like Nainggolan, Godin, Joao Pedro. Expert and prepared players, we must be too," he said.
The players continue to speak well of the club in interviews…
"The positivity of the environment, the harmony with the club makes us a very close-knit and cohesive group. The team is playing with head and heart, these are characteristics we must insist on."
How much will Milan miss Theo and Calhanoglu?
"They are important absences but it is this type of season, the problems can come at any moment, for this we must have a team ready. We were good at always doubling our energy, the qualities we will have tomorrow will be important and they will give us a great game."
Tomorrow the title of winter champions could arrive…
"We have to keep working, the title of winter champion counts very little. We need to be focused on tomorrow's race, it's difficult, considering it the most important match of the season."
How important is Ibrahimovic's recovery?
"It is very important, we all know his technical depth and character. He has overcome muscle problems, I have seen him well these days, he is very ready to play tomorrow."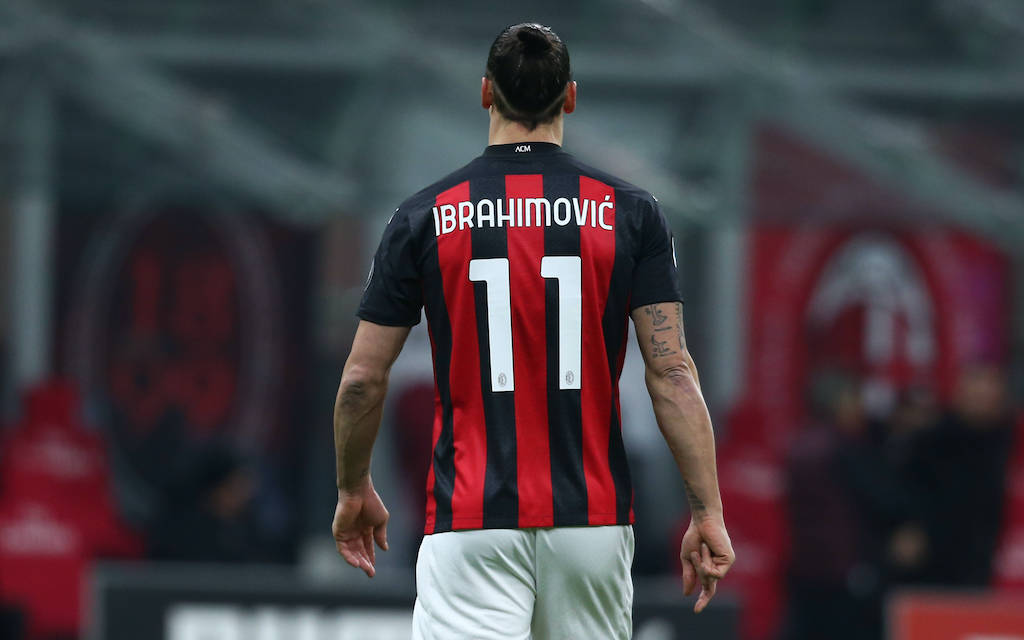 How do you deal with Covid?
"We are used to it, we are ready. I expect from the players to always be ready, to always be in training and matches. These are critical issues that must be faced with determination and conviction in the strength of the team. In these situations we have always found new energy and new opportunities to demonstrate our value."
You have suffered more setbacks than your opponents…
"It is a special season for everyone, not just for us. A month ago we had the whole team available, in this situation these moments can happen. We have shown that we are compact, which is why the club has provided me with a competitive staff. We want to be ready to overcome these difficulties too."
How much can Mandzukic give to this team?
"We have a very important match tomorrow, I can't comment on the players I don't have available. I have a lot of confidence in my managers, the club will strengthen the team if there is a chance."
How could Milan improve the morale of the fans?
"I don't think the fans are low on morale, all showing enthusiasm and confidence. These are difficulties to overcome and opportunities to prove our worth."
What do you think of Meité?
"It makes a department that already had a certain solidity even more competitive. It combines quality and quantity, I liked it a lot, he is very eager. I also liked when he spoke, proving to be an ambitious player."
Is it better to meet Cagliari in crisis or in confidence?
"It is difficult to make these evaluations in the pre-match, the games must always be faced with respect, we want to try to command the game knowing that there will be suffering. Great concentration and desire to play the game, then we'll see what we can do."
The ownership appear to be ready to strengthen…
"We live AC Milan on a daily basis, the club protects and stimulates us, always ready to improve a staff that is proving to be very competitive. Given the injuries and the particular season, in addition to the fatigue of the many commitments, the owners if there is the possibility will be found ready."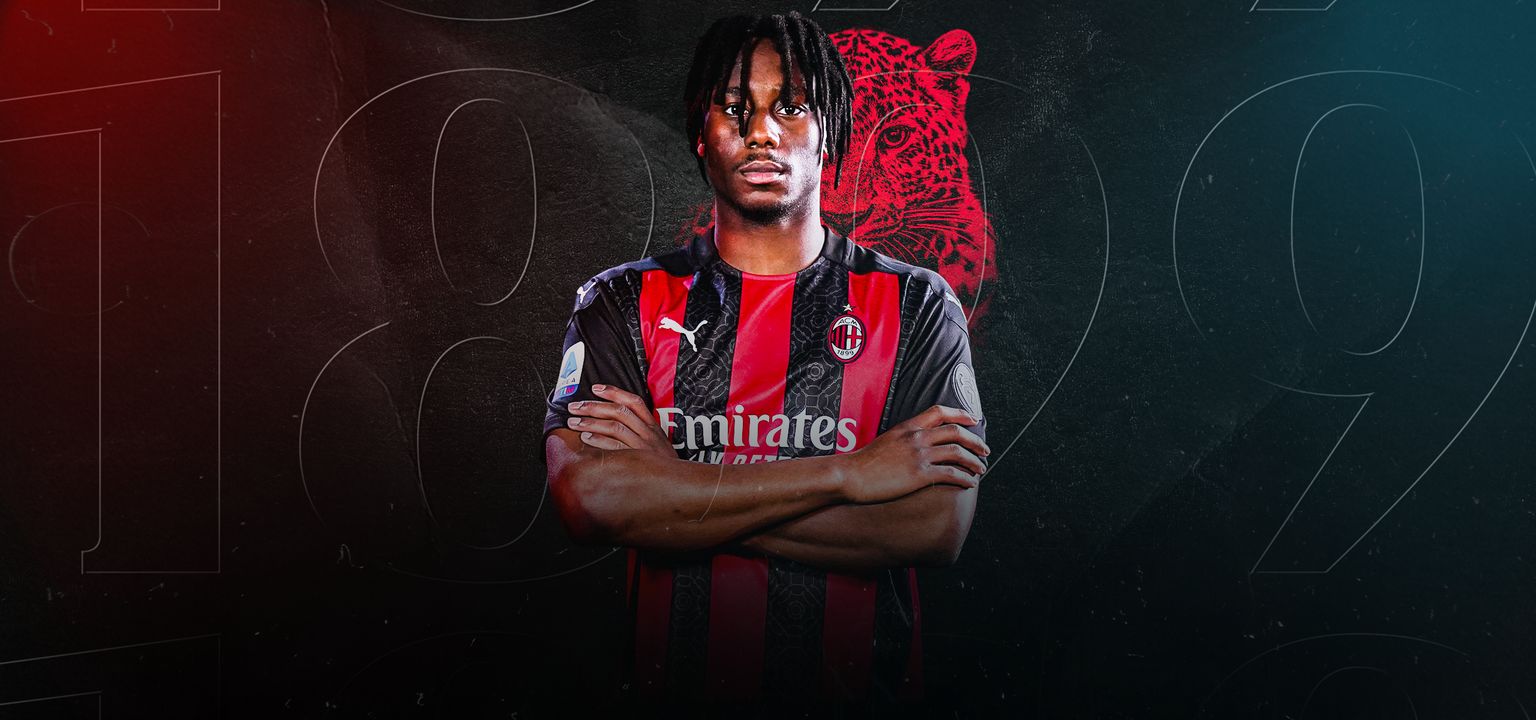 Can head-to-head clashes affect tomorrow's challenge?
"It would be a mistake to face the match differently than the others. We have to think about our match, the others are of little interest to us.
The return of Kjaer helped a lot on the defense …
"Simon is an important presence also for his way of communicating. Talking is very important in guiding scoring and climbing, his way of being on the pitch helps us a lot. The team knows they have to work intensely in the defensive phase throughout the match. , but we are an attacking team and we must try to create more chances than the opponent. "
Did you expect such a path a year ago?
"I have always had a lot of faith in my players. January 2020 was very important for the market and the signings inserted, they gave us an important contribution and we have grown a lot.
"Expecting such growth was not easy, but we worked with care and consistency. My players and I are aware that we still have ample room for improvement. Now that we are on this train we want to stay there for a long time."
What changes with Ibra and without Ibra?
"The team has shown that they have well-assimilated game ideas. Strong teams are able to exploit the characteristics of individuals, we must play well as a team. To say that we play better without Ibra is something that is neither in heaven nor on earth. You have a better chance of winning matches if you carry on an idea throughout the match."
Can head-to-head clashes (such as Inter vs. Juventus) affect tomorrow's game?
"It would be a mistake to face the match differently than the others. We have to think about our match, the others are of little interest to us."
The return of Kjaer helped a lot…
"Simon is an important presence also for his way of communicating. Talking is very important in guiding scoring and climbing, his way of being on the pitch helps us a lot. The team knows they have to work intensely in the defensive phase throughout the match, but we are an attacking team and we must try to create more chances than the opponent."
---
READ MORE: Milan set to complete second January signing as striker is very close to joining