AC Milan boss Stefano Pioli deserves immense praise for making his 4-2-3-1 an unpredictable systems thanks to tactical intuitions, a report claims.
Today's edition of La Gazzetta dello Sport takes a look at some specific games where players have been given instructions and/or positional freedom to catch the opposition off guard, starting with the 1-0 win away at Napoli earlier this yeah when Ismael Bennacer and Franck Kessie pushed up from the midfield three, and Theo Hernandez functioned almost as an inside forward from the left.
In the two victories against Roma, Pioli outfoxed Jose Mourinho with Kessie dropping into the defence as the ball-player, Theo and Davide Calabria pushing up but on the outside of the wingers and Bennacer playing close to Krunic in what almost ended up as a 3-4-2-1.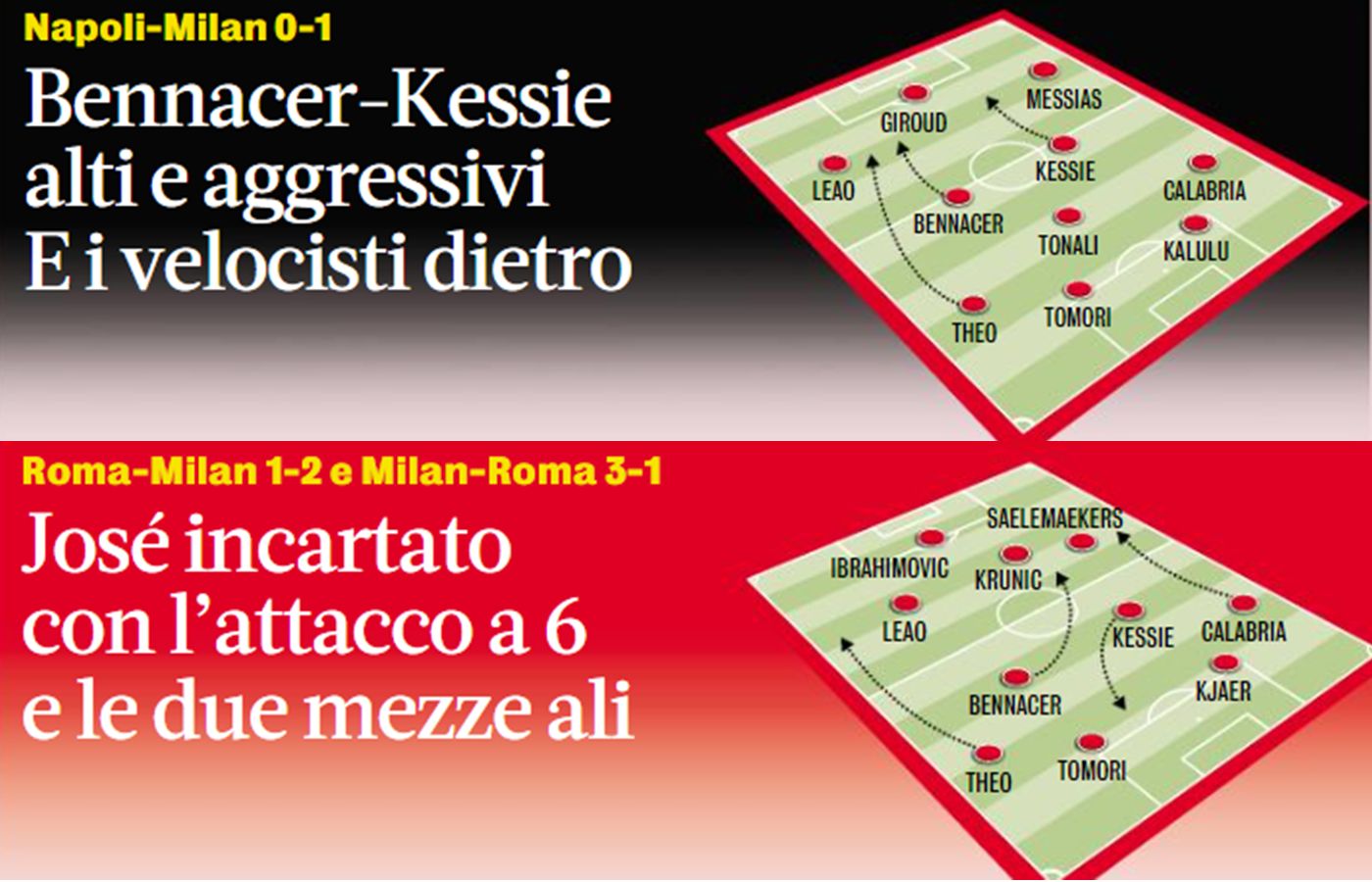 The 3-2 win away against Atalanta in the first half of the season again saw Theo used as a pawn, this time playing infield off the left flank just as his full-back partner Calabria did (he scored after less than a minute). Sandro Tonali dropped into the defence as a real deep-lying playmaker.
Finally, Sunday's win over Hellas Verona resembled a 4-1-4-1 where Theo and Calabria again pushed inside, with Tonali making runs into the box and Leao encouraged to stay wide, creating both his assists by combining with the Italian midfielder.