AC Milan head coach Stefano Pioli has admitted that he has been somewhat surprised by his side's defensive resilience in the last few games, and believes that the cup semi-final will not have an influence on the title race.
Milan will face Inter in the second leg of their final four Coppa Italia clash at San Siro tomorrow night and the tie couldn't be more finely poised. Not only was the first leg a 0-0 draw in the Rossoneri's 'home' game, but the two sides are virtually inseparable in the league two, with Pioli's men two points ahead but Simone Inzaghi's side having a game in hand.
For Milan it repesents the chance to reach a third cup final since 2016 and their first since 2018, but they will have to beat an Inter side that seem to have their confidence back and are gunning for a 20th title.
Pioli spoke to the reporters who gathered early on Monday morning for the pre-match press conference on the eve of the game, with his comments relayed by MilanNews.
Will we need a large squad tomorrow night?
"We focus everything on team play, the more united you are, the more you have the chance to win games. Yesterday was a nice lunch all together, even with the families. It was a positive day, even if what counts is tomorrow's match."
How's the team doing?
"Calabria and Romagnoli we will see today. Calabria yesterday had some difficulties, but today he should train. Romagnoli has not trained with the team yet, today we will see. Gabbia has had only one game, he is fine."
Do you feel the pressure?
"We have to win all the games if we want to fight until the end. I see a team that is very focused and very motivated."
Could tomorrow's game also affect the championship race?
"No, not for me. Regardless of tomorrow's result, which is still important since it could lead you to the final, the league path is another thing. Regardless of how it goes, in the championship we will have to try to win all the battles until the end."
Have you talked about the possible change of ownership?
"We haven't talked about it. The club is always close to us, it always supports us. Milan's present is solid, the future could be even better."
What kind of matches have you had so far against Inter?
"All past experiences have allowed us to become a better team. Against Inter they were all difficult matches, tomorrow the details will make the difference."
What kind of game will it be tomorrow?
"We will have to read it carefully, there will be moments in which to accelerate and others in which to slow down. Inter, in the open field, can be dangerous. We will have to manage the ball in the best possible way."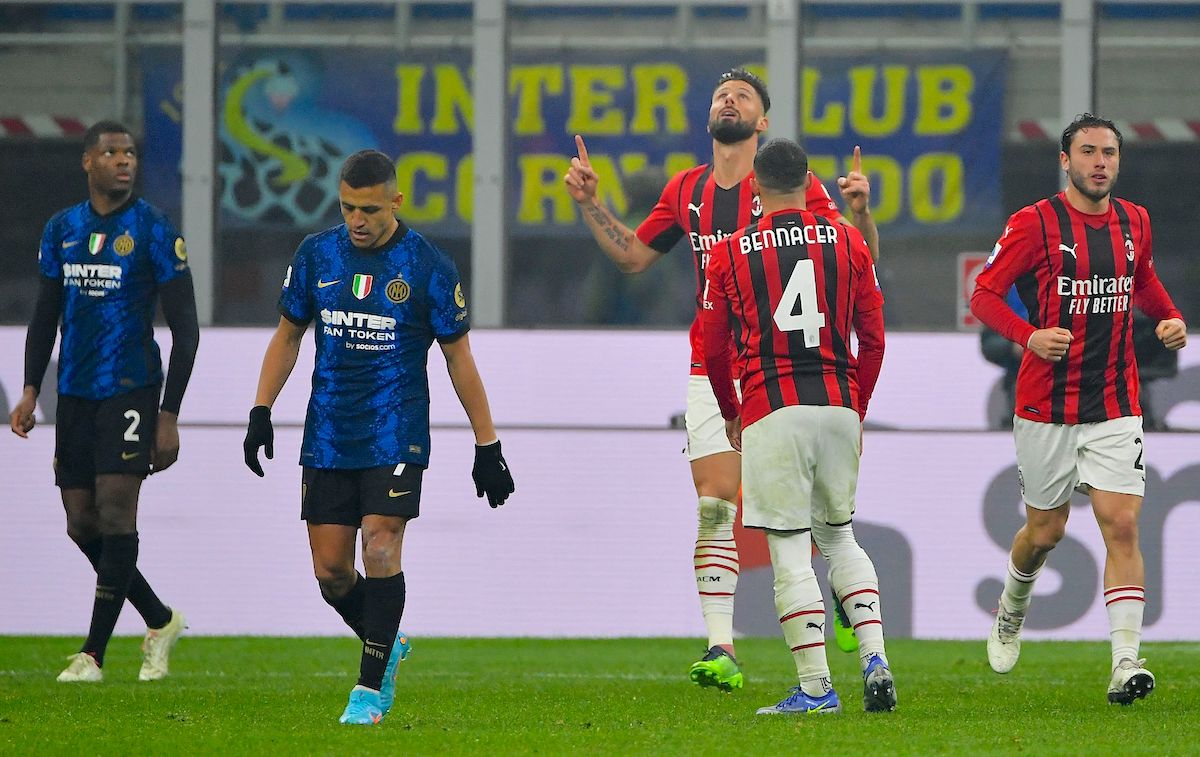 How is the fire within the team?
"The flame is lit, but it is under control. I see the players very focused, attentive and motivated in confirming what positive we are doing."
Is it strange to play the second leg nearly two months after the first leg?
"There is no point in thinking about it. We had one of the best derbies in the first leg, but tomorrow things will be different."
How's Rebic doing?
"Every player must think he can be decisive in this season finale. Rebic has the qualities to be decisive and he is fine. He and other players can be decisive."
Are Inter the reference point?
"The reference point must be ourselves. We must do better than last year. If we reach the final it would already mean that we have done better. We must overcome ourselves."
You have not conceded goals for several matches now…
"Not conceding a goal is important. It surprises me a little because we are a team that has an attacking game that sometimes risks a little. We have to continue with this attitude, especially tomorrow night we will need great concentration and attention."
Will the away goal rule guide your approach?
"Our attitude and our way of playing against Inter have always been pretty similar. Inter are difficult to face, they have positions that will force us to run a lot. We have our strategy, we need quality with and without the ball in between our feet."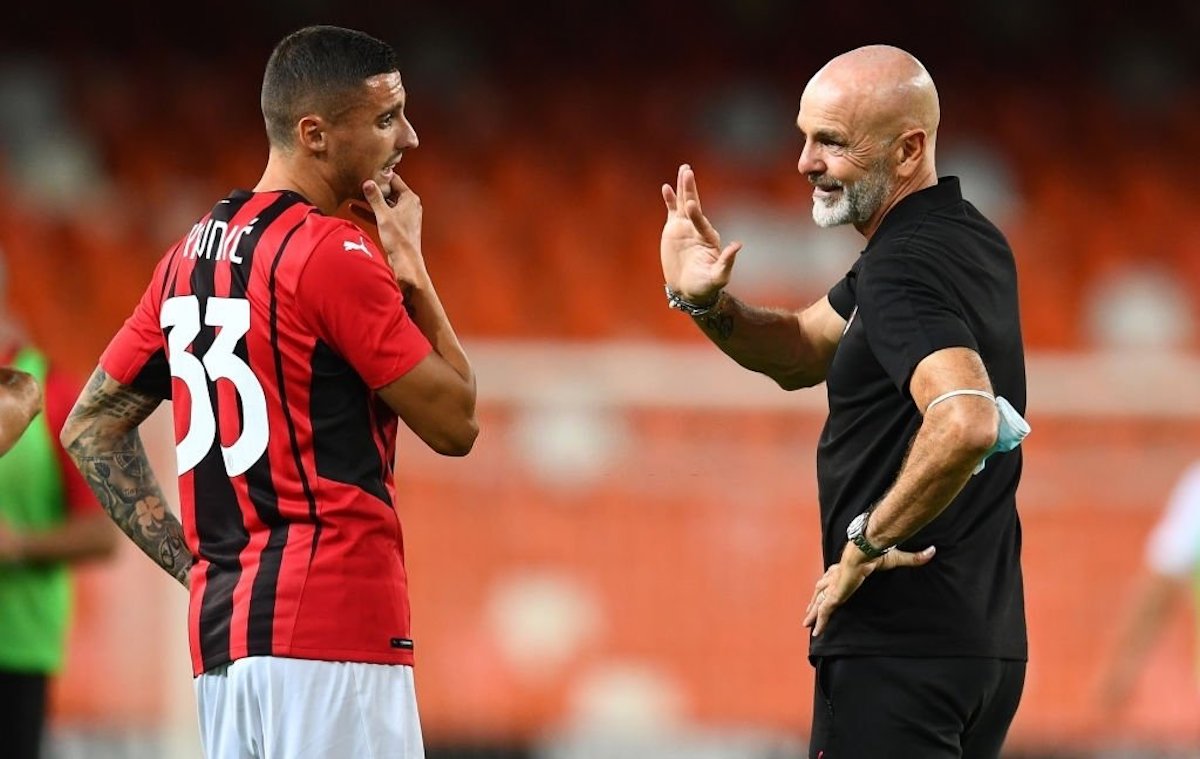 Who will play as attacking midfielder?
"Against Inter it is important to shield Brozovic, which is why it is more likely that one of either Krunic and Kessie will play rather than Diaz."
Is Theo attacking differently?
"Isolating Leao is a weapon to our advantage. Theo can play both inside and wide, he has to be more careful and lose fewer balls when he gets the ball into the field." 
What would you say to Pioli two years ago at the time of the last sold out derby?
"What we have done so far doesn't count. Only what we do tomorrow and in this season finale counts." 
Do you need to fill the area better?
"Against Genoa we did better, but the fundamental thing is not only how many players are in the box, but also the speed of the plays. If we are slow, everything becomes more complicated. The faster you are, the more unpredictable you are." 
How important is it to have a flexible player like Krunic?
"It's a great luck. Besides Rade, I have many intelligent players. If one is always careful in training, he knows what to do in all roles. Krunic is very useful, even tomorrow." 
Chance to see Saelemaekers from right-back?
"Saelemaekers has played as a full-back in the past, never with us. I don't think so from the start, but in the current game it could be an idea." 
Do we need to be unpredictable or solid anymore?
"Both things".