AC Milan head coach Stefano Pioli labelled the fans as the 'extra weapon' as he revealed how the team are feeling after a difficult last couple of weeks.
Going into the last two league fixtures Milan had their title fate in their own hands as they sat atop the Serie A table, but now their advantage has been cut by Inter who can go ahead if they win their game in hand, while Napoli are still breathing down the Rossoneri's necks.
The problems in attack have been compounded as Pioli's men have now failed to score in over 210 minutes of action including back to back 0-0 draws against bottom-half sides Bologna and Torino, though the run was extended to six clean sheets.
The Milan boss spoke to the reporters who gathered on the eve of the game against Genoa at San Siro, with his comments relayed by MilanNews and translated below.
Tomorrow there will be many fans at San Siro. Do you deserve the presence of so many fans?
"The fans are our extra weapon, we have to use them to do well from here to the end."
What's the mood of the team?
"We always play to win and when we fail we are disappointed. But the day after the disappointment must turn into concentration in view of the next game. I saw a team convinced, we know we have to do something more in our performances."
How are the players who missed Torino?
"Ibra will be out for a week to ten days. We hope to have him back for the season finale. Compared to Torino we have Rebic and Bennacer back, they can play even from the start or be useful during the match in progress."
Does the team still believe in the Scudetto? 
"The team believes in how they are playing. We are playing energetic football, we create more than our opponents and it is right to believe in it until the end because we are strong. We are not at the top by chance. We have to give something more to win. All together we are stronger, we will play our cards from here to the end."
Is Leao struggling?
"If we are still fighting to win the Scudetto and the Coppa Italia, everyone has given their best. Leao will be marked again tomorrow, but the important thing is to put him in a position to have many one on ones."
What does it change not to be masters of one's own destiny anymore?
"When I say that it depends on us, I mean that if we play as we know we can win the game. The accounts are only made at the end, we must try to score as many points as possible."
Are whistles at Kessie a problem?
"Franck is motivated. The fans are with us and will be with us until the end."
How do you judge Milan's season?
"It's too early to take stock. The balances are made only at the end. We need to score as many points as possible and try to stay in the fight for the Scudetto until the end."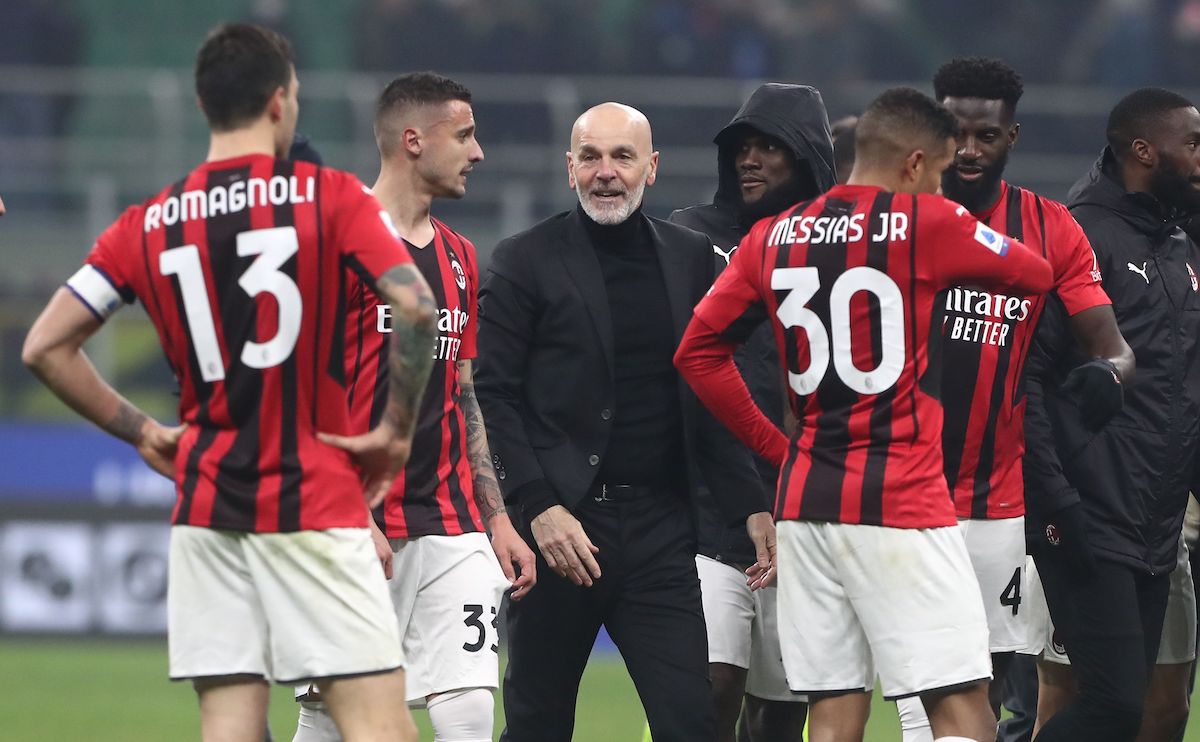 What is missing from this team?
"We have to go from competitive to winning: this is the step to take."
What happened to Ibrahimovic in the second half of the season?
"The physical problems are there for everyone. He has had several and now he is struggling with the knee. Unfortunately it went like this, we hope to have him in the last few games. Regarding his future, I am sure he will make the best choice. And we will be with him whatever he chooses."
Do you prefer not to concede goals and not to score or score more and take more goals?
"We have to win. To do this we need to score, not catching them helps. It is not only the defenders that are the reason we don't concede everyone is working well, and it is not just the forwards' fault for the lack of goals. We must all be more precise."
Is Castillejo not recovered?
"Today he had an ankle problem and so tomorrow he will be out."
Do you have a plan B since there will be no Ibra?
"For every game we have a plan A and a plan B with different things."
Genoa defend well…
"When we prepare for matches we study our opponents well. Like from the last match, it's a team that defends well, playing simple and effective football. We have prepared ourselves to have situations in order to have advantages."
Can Saelemaekers be a full-back?
"It's more of a solution for the match in progress than from the start. The absences of Kjaer, Florenzi and Ibrahimovic are important: they know how to deal with these moments. I, however, trust a lot in the mentality of my players. We all know we have to do a little something more."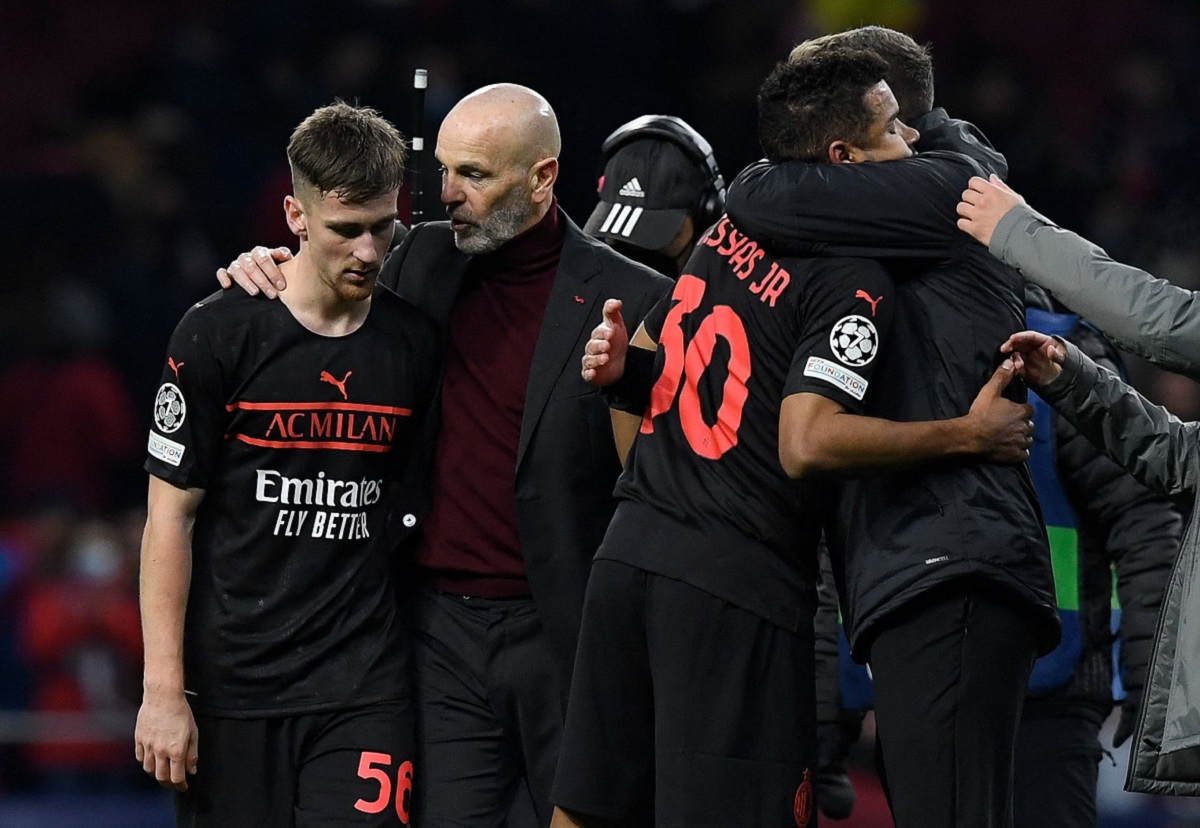 Could the few goals conceded be a winning factor?
"It must be decisive, but obviously it must be accompanied by an offensive phase and made more effective."
Who is playing better between Milan, Inter and Napoli?
"They all have very high motivations. In my opinion we are playing well, then they judge the results as they should be. I'm not looking at the others with so much attention."
Can the bar be raised to 84 points?
"We are thinking of winning tomorrow's game. We have the qualities to do it. We will start winning again, then we will do the math at the end." 
Against you teams defend deeper. Is that why you struggle to score?
"When the teams close it is difficult for everyone. If you don't unlock it it becomes even more difficult. It is a discourse that is more valid for the match against Bologna than against Turin. We have improved the center of gravity, territorial supremacy, opportunities created that shots taken, but we have not yet found that clarity and precision to unlock the games and try to close them in transition, in which we are very strong."
Why did Brahim Diaz have this decline?
"He has had a drop in condition, it's normal in such a long season. Even after Covid he played some good games. Brahim is a quality player who will be important from now to the end." 
How much do you miss Ibra? 
"Having him or not having him makes the difference, especially in home matches where there are fewer spaces and therefore you are forced to play a lot of balls in the box. But we also have other quality players. We hope to have Ibra back on the pitch soon." 
Why do you find it so hard to score?
"It is clear that we are missing the momentum. We have to improve if we want to win again."
What kind of match will it be tomorrow?
"We think we have prepared well. Then it will depend on us, on our quality and on the pace we give to the match." 
Is Giroud too isolated?
"I don't think that was our problem, we filled the area well. We have to be good at not filling it too soon."