AC Milan head coach Stefano Pioli believes that his side's recent struggles are down to lack of a ruthless mentality, but is relishing the chance to bounce back in a derby.
Milan have found themselves in somewhat of a rut in the league as they dropped points against bottom-placed side Salernitana in a 2-2 draw and followed that up by drawing 1-1 against Udinese at San Siro on Friday night.
In many ways the chance to focus on a different competition might well be a welcome one, and a two-legged affair against city rivals Inter beckons. The Rossoneri got the better of Simone Inzaghi's men in the recent league meeting thanks to Olivier Giroud's brace to reopen the Scudetto fight, but now they will renew hostilities.
Pioli spoke to the reporters who gathered at Milanello on the eve of the game, with his comments transcribed by MilanNews and translated below.
How do you approach the game?
"With great attention. It's only the first leg, but a good start would be important. The drive from our fans will be important."
What's the problem with Milan's latest results?
"I agree with Maldini, the head commands everything. It is the head that keeps you inside the game. We are in the decisive moment of the season. We have had an extraordinary journey in the last two and a half years, but what matters will be what we do as tomorrow onwards.
"We can do better than in the last two games. We have sown a lot, it's time to start harvesting. We are at the last step, that is to become a winner. It is the most difficult step."
What are you expecting from Inter?
"The season is difficult for everyone, all the teams have positive and negative moments. The table says that the season is balanced. In the derbies there are no favorites. The more individual duels we will win, the higher the chances of victory will be."
Is it your most important week at Milan?
"It is not the first time that we have such important weeks. It is important, but not decisive. There will still be a comeback in the Coppa Italia and there are 10 games left in the league after Napoli."
Will you miss Tonali?
"He is an important player, but we have the alternatives to replace him in the best possible way."
Could winning tomorrow give an important boost?
"Absolutely yes. Right now we need games like this. We will have to focus on our way of playing, we will need a courageous game."
Why should his team be convinced they will win something?
"We want to win all the matches. We are focused on tomorrow's match, because we care a lot."
Why do you lose so many points against the lower-ranking sides?
"The numbers never lie, we have had some difficulties. We have not been able to close the games and in the same way we have not been able to control and command certain games."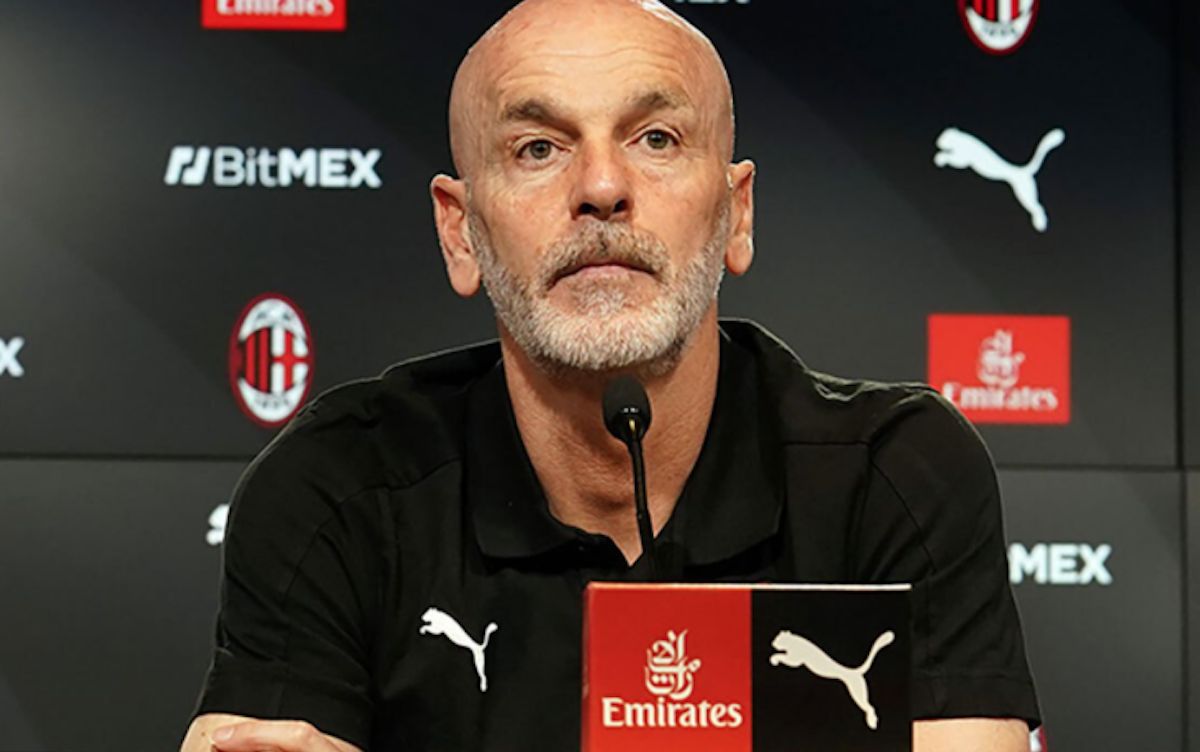 What happened against Udinese?
"It was a question of attitude, we lowered ourselves. And when you defend low in the box, anything can happen. We have to be more aggressive in the non-possession phase. The team does well when it is strong, but we also have to grow in managing situations, especially when the opponents are waiting for us. We have to let the ball go around more."
Could Krunic play tomorrow?
"I made my evaluations in the last few games, if he didn't play he wasn't within these evaluations. But Rade has my absolute confidence, he can play tomorrow."
Could tomorrow's derby have an impact on the league?
"It's always a derby, it brings you a lot of emotions. Doing well would be good for both the cup and the league."
Do Milan rely too much on individuals?
"That has never been part of our mentality and this is not happening, but in the last two games we have dropped in terms of quality. We play as a team, trying to exploit the characteristics of individuals because we have strong players."
Allegri says that 84-85 points wins the Scudetto, do you agree?
"I don't know. I still think that the top five will play for the Scudetto and the Champions League places. I don't know how many points will be needed, they have all slowed down. There are 11 games left, it is difficult to face all the teams in this phase. Surely more than 80 points will be needed."
How is Ibrahimovic?
"He is a little better, for Napoli I don't know if he will be there. It must be evaluated day after day."
Could Florenzi play tomorrow? 
"He's a strong player. I have two strong full-backs, he's also a starter for Milan. We'll see what choices I will make for tomorrow and then for Napoli. He's a player I can only speak well of."
How is Kessie? Is he down?
"A lot depends on the fact that he has scored fewer goals, but the work he does is good for the team."
Do Milan have two more opportunities to prove that they are of a high level?
"I am convinced that we are a strong team, we are at the top of the table and in the semi-final of the cup. We have sown a lot, now we have to reap something."
How do you judge the issue of away goals?
"I would have been in line with Europe already this year. Tomorrow we will play at home, it will be essential not to concede a goal, but above all to enter the field with the right attitude to win the game."
How to solve the problems of the last games?
"We have analysed things have not gone well in the last two games, putting everything into practice starting tomorrow."
Can Saelemaekers be an attacking midfielder?
"Alexis also knows how to play in the middle of the field. He has to find a bit more quality to make decisive plays."
Do Milan need more crosses in the box for Giroud?
"Sometimes we slow down too much before making the crosses. He moves well in the box, we have to do better on this aspect and we are working on it."