The final matchday saw Milan travel to Bergamo to face Atalanta in need of a win to qualify for next season's Champions League, and against all odds they did it.
The Rossoneri have finally qualified for the Champions League after seven long years of absence as they beat Atalanta 2-0 thanks to a brace of penalties from Franck Kessie, securing second place in the process too. Below is the tactical analysis from our writer Rohit Rajeev…
Initial approach
Head coach Stefano Pioli knew that his Milan side could not physically or technically overpower Gian Piero Gasperini's Atalanta and hence had to approach the game with a certain tactical nous. What followed was, in truth, a tactical masterclass from Pioli and a structural exhibition from the players on the field counter every attacking move of Atalanta.
Atalanta made their intentions clear early on. They were going to press Milan and hit them on the counter with their man-oriented press.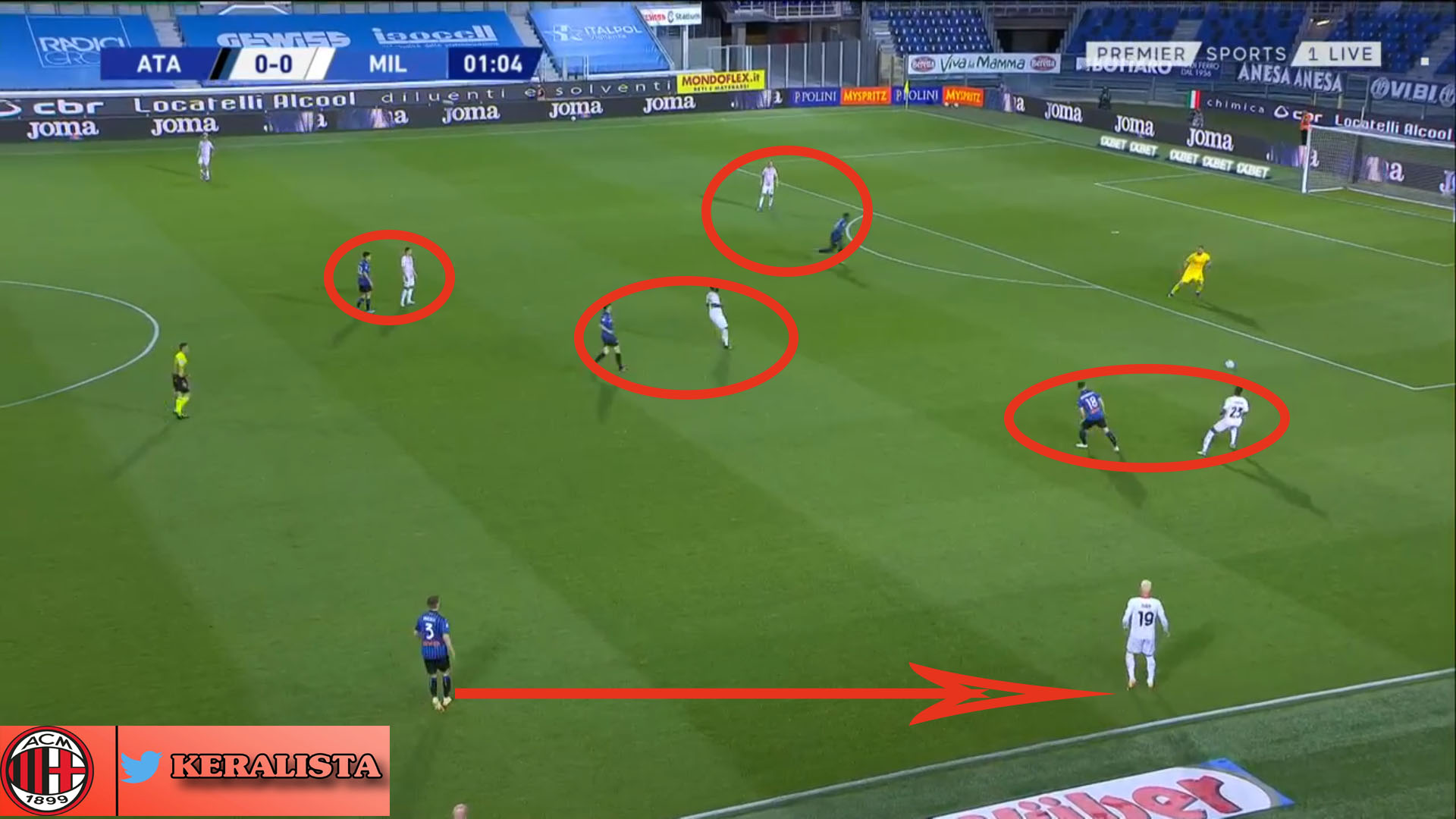 Milan came up with their own strategy by pushing Gianluigi Donnarumma up as far as he could go and have him launch balls into Rafael Leao, i.e. a very direct approach and not one trying to play through La Dea which did not work in the 3-0 defeat against them at San Siro earlier this season.
Stopping the overload
Atalanta – unlike other Serie A teams – posed a very different kind of threat. They attacked from wide and with Milan's narrow defence, their wing-backs could not be negated easily. Hence, Milan sat back in a 5-4-1 formation off the ball with Alexis Saelemaekers marking the dangerous Gosens.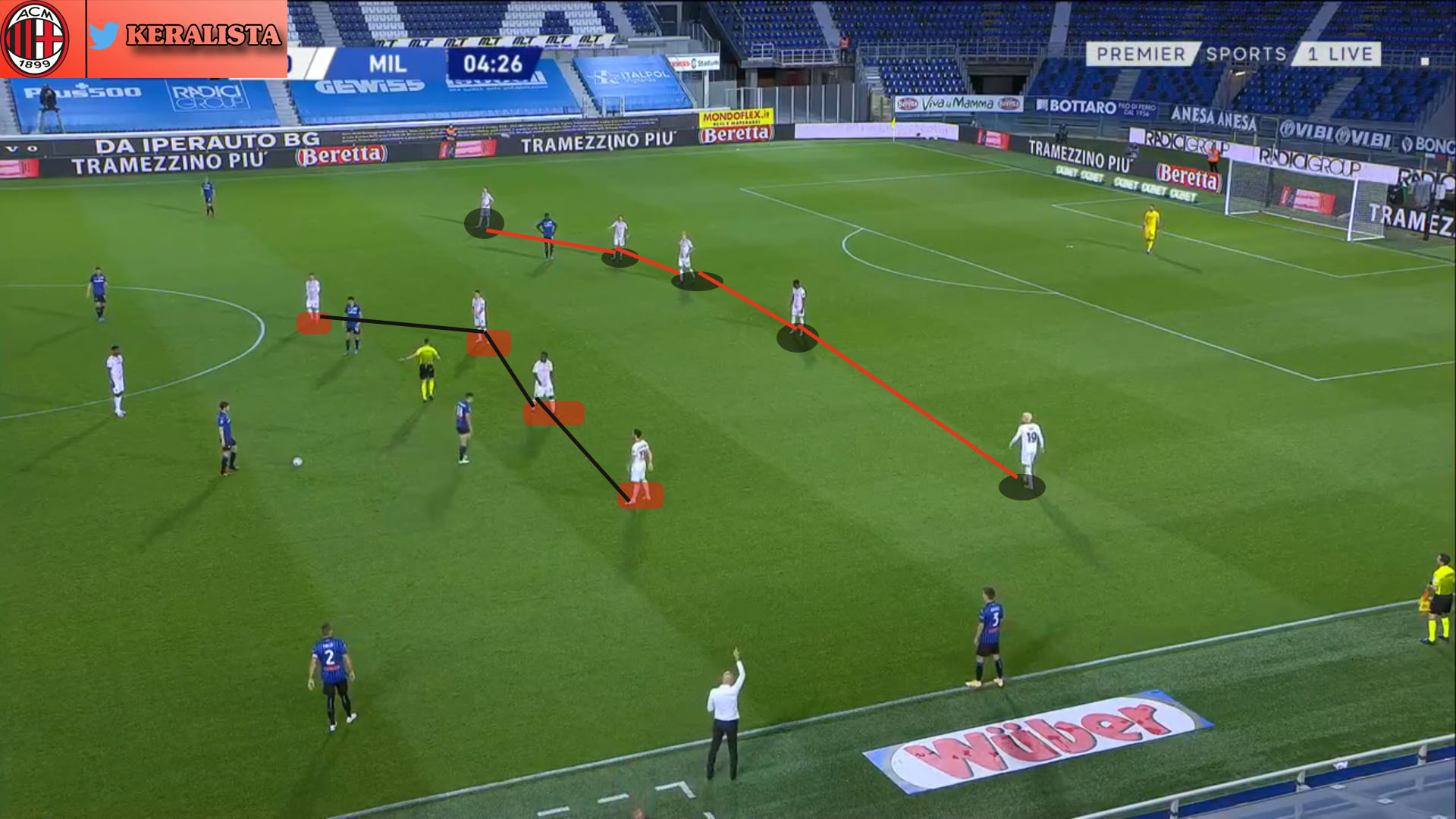 One of the distinguishing features of Atalanta is how their centre-backs joins their attacking play. In this sequence below you can see that Djmisti is the furthest man upfield and is trying to beat Donnarumma to the ball.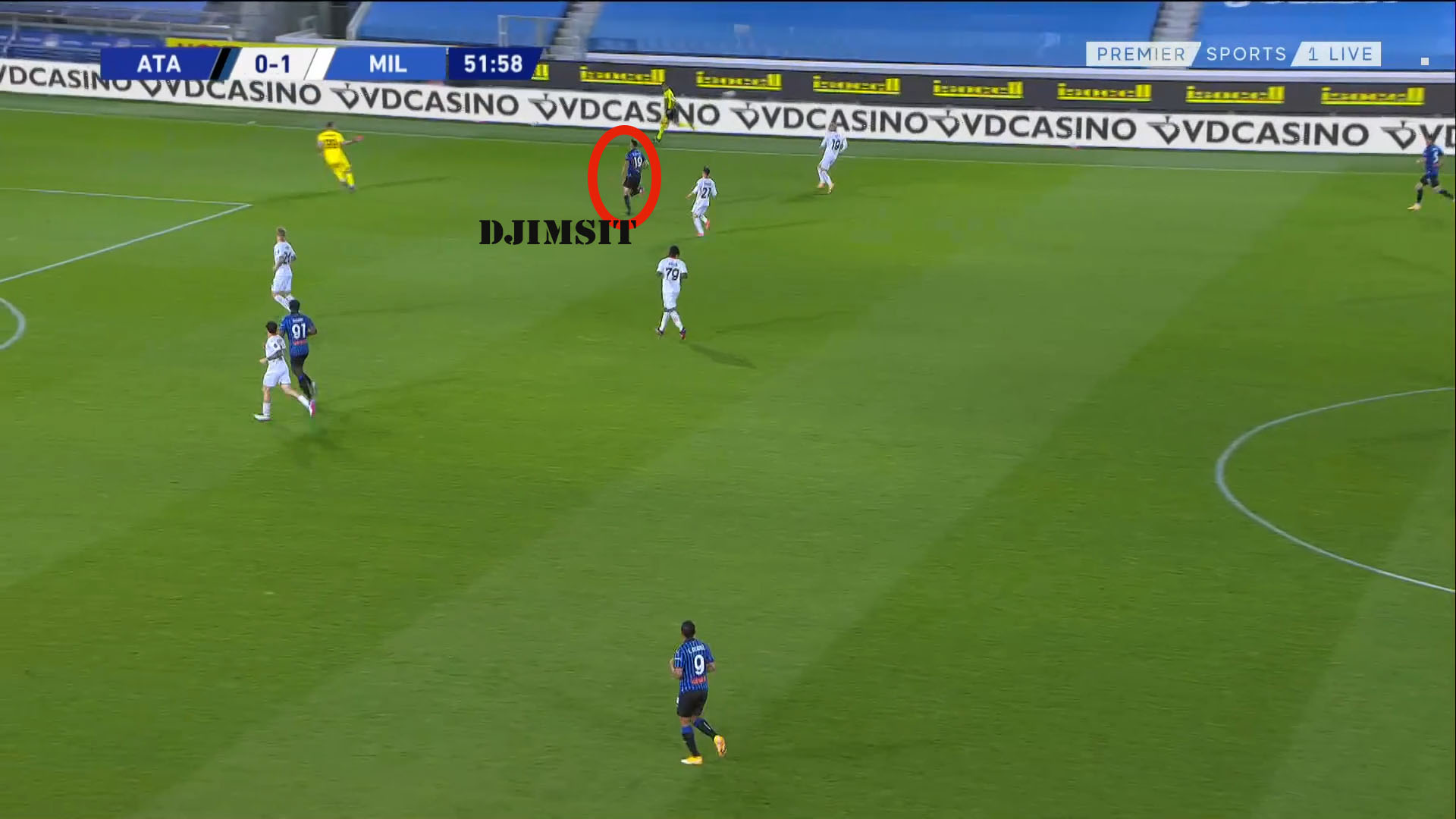 Atalanta achieve this by having one or even both of their double pivot sit back and maintain their defensive three-at-the-back shape. Below you can see De Roon and Freuler sit back, allowing Toloi and Djimsiti to make forward runs.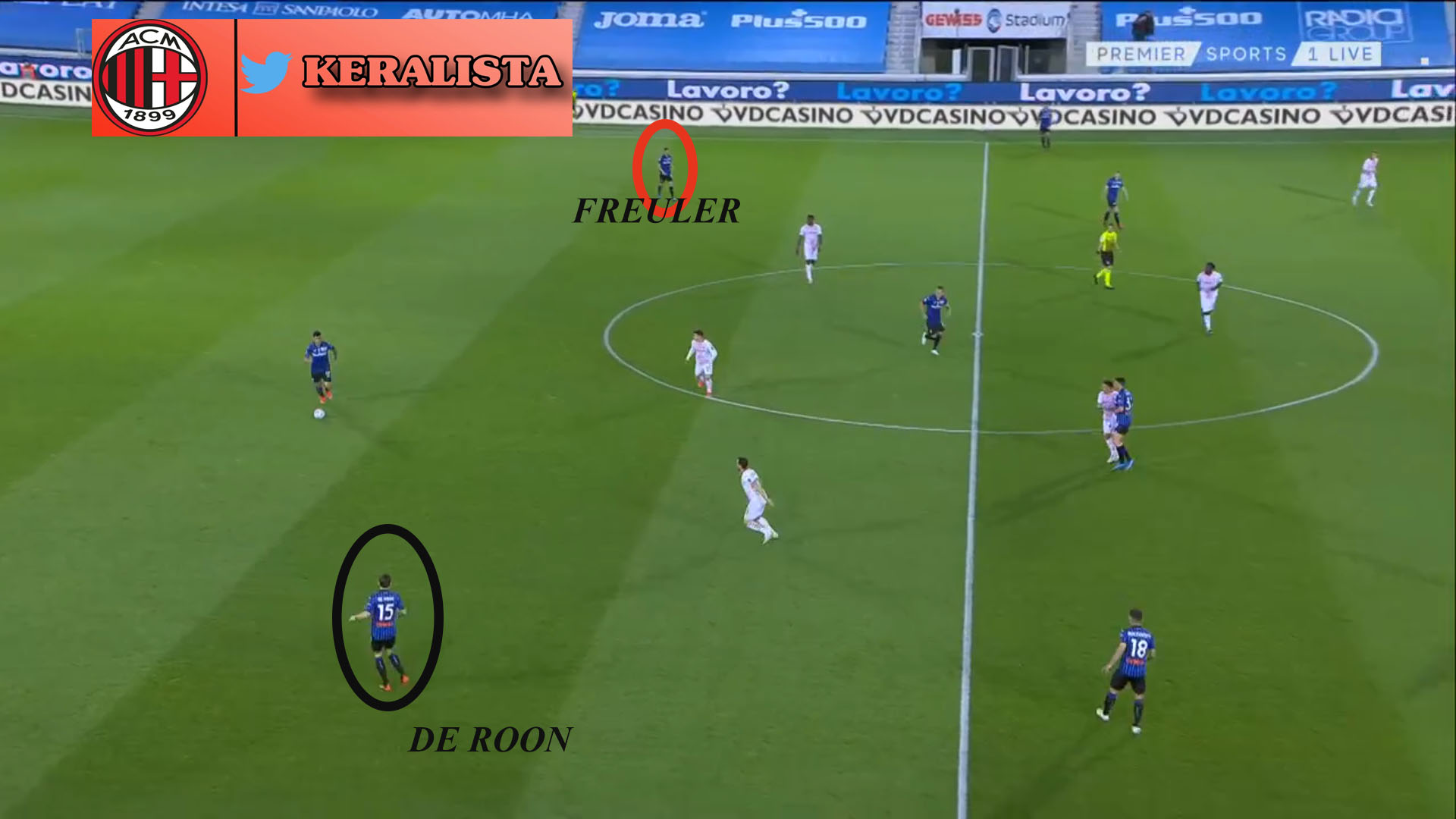 Preventing the same mistakes
Last season, Mario Pasalic's goal came via the clever movement of Illicic and Gomez. Here, Zapata moves outward pulling Kjaer with him and allowing Gosens to run.
It was important that Milan filled their wings with numbers as Atalanta used wide play quite a lot to create chances. Here in a 2v2 situation, Theo Hernandez loses Malinovskyi and the Ukrainian has a shot on goal which he should do better with.
Pioli solved this issue by having his wings often filled with bodies. Kessie and Bennacer did not have separate marking assignments but rather had to defend according to their zone. Here you can see them clogging the wings and forcing Atalanta to switch flanks.
Sticking to task
Milan's tactical discipline was very important. I earlier mentioned how Zapata kept drawing kjaer out of position but to keep the shape and uncompromised defensive structure Bennacer moved into Kjaer's position
The build-up to the game was dominated by how Milan could close a cycle after the 5-0 humiliation at the same ground last season, and the 2-0 victory was a tactical masterclass by Pioli who – on a meagre budget – took Milan to second in Serie A despite a huge injury crisis. He deserves credit for this season's success, and the Atalanta game was the perfect demonstration of his progress.