AC Milan boss Stefano Pioli has given a long and revealing interview to Sky Italia in which he spoke about the joys of coaching the Rossoneri among other topics.
Pioli gave the interview to the well-known TV station and began by talking about just how much he loves his job as the head coach of Milan, with his comments transcribed by MilanNews.
"I like music a lot. There is a Negramaro song that says: 'The life I want is all here, the friends I wanted, just like that'. This is a bit of my moment," he said.
"If Milan were a woman, they would be my wife. I've been married for 32 years to the love of my life. That means that Milan are too."
He then moved on to talk about how Zlatan Ibrahimovic's return to the club came about, with the Swede having made a huge impact since rejoining the club in January.
"It started long before the match against Atalanta. His ok came in the days following that defeat but Paolo, Zvone and Ricky and Gazidis had told me about this option much earlier," Pioli added.
"I was very, very positive, of course. I knew we needed this personality, this strength, this charisma. And so we were ready. I have always thought that Ibra was the right player and suited to our group, our way of working, our way of playing and above all our mentality and trying to give a culture of work to this team. I never had any doubts about him."
On his first meeting with Zlatan at Milanello: "It was a meeting where I understood that I was and we were facing a champion of mentality, professionalism and technique. He has few words, but from there I realised that I also had a very intelligent person in front of me, very nice and that when he enters the field, he becomes the anger of God.
"He always has the right joke, he always knows how to motivate his team-mates in the right way. Then it is clear that he spurs them on with vehemence, but he also knows how to speak with the right tones. He knows how to understand moments. And I like his frankness and the way he is direct.
"I remember when he arrived, one of the first things he said to me: 'Mister don't listen to anyone, I'm fine. Sunday I want to play'. I replied: 'Zlatan if you are well, I am happy', and then he added: "I respect you, you are a coach and I am a player'."
Many have cited the 5-0 defeat against Atalanta as the turning point that led to the current resurgence as it came just before the last January window and changed the club's strategy.
"It was heavy and difficult to accept for a team and a club like Milan. We had a lot of will and a lot of strength to want to take away, from every single game, situations that then allowed us to grow. That was a very hard lesson, which made us understand several things and also the way to play and interpret the games.
"I believe that the whole process started in January with an important market, both in and out. There we started laying the groundwork for something constructive. The arrival of Ibrahimovic, Kjaer and Saelemaekers brought momentum and enthusiasm, which we had lost after Bergamo.
"The week we stayed at home was mentally heavy because that 5-0 stayed with us even during the Christmas holidays. But we told ourselves that we no longer had to live certain types of situations, that games can also be lost, but that they had to be played with more intensity and quality. From there we started again.
️⚽️ All 106 goals that #ACMilan scored in 2020.

🤔 Which was your favourite?

📹 @CompsACMpic.twitter.com/zSeqhUD1Hj

— SempreMilan (@SempreMilanCom) December 30, 2020
"That we had taken the right path was evident from the team's behaviour, from our way of playing and from how we interpreted the matches. By changing our set-up, with the 4-2-3-1, we found good positions on the pitch that gave us results and we could see that the path was the right one, even if we then saw that we were missing the big wins against the team above us in the rankings. That piece was what we needed to gain even more esteem, even more confidence and become stronger."
Another game that some deem to have been a catalyst was the 4-2 derby defeat to Inter earlier in the year in which Milan were 2-0 up at half-time but were unable to hold on.
"It was a disappointment because winning 0-2 at the end of the first half deservedly, you always hope to bring home such an important match," Pioli said.
"That match helped us grow a lot. A strong disappointment, from which we brought home some positive aspects that led us to further understand what the path to follow was."
On the defeat against Genoa before the lockdown, he added: "A particular situation, due to everything that had happened inside, but also outside because we were playing behind closed doors for the first time.
"I also believe it was the first time that Ivan Gazidis came to speak with the team. It was a clear intervention, very coherent in the sense that he said: 'From today on, the coach and you players are playing for confirmation and the future at Milan'.
"I think it was a beautiful message and then maintained over time. It was a great test of consistency and professionalism. We worked, even though we thought we lost that game there for various reasons. We thought about working with our heads down to see if we could prove we were strong. This was our goal."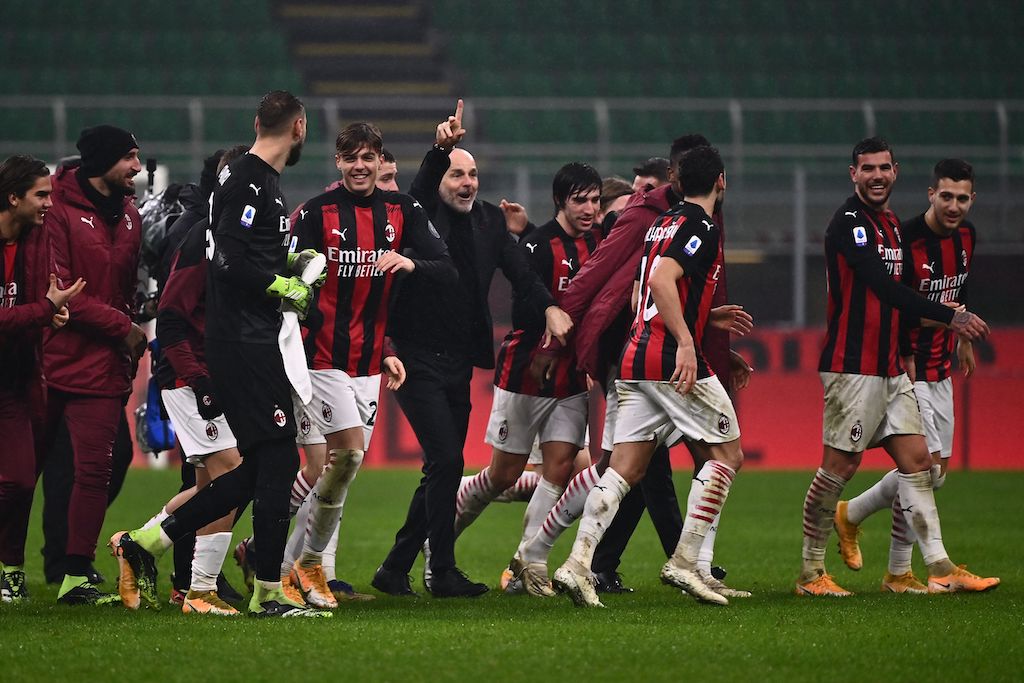 On the comparisons with the other big teams: "We always felt inferior, in the sense that we tried, playing good matches like those in Turin with Juve, at home with Napoli and Lazio, the derby. But we always lacked that little more, which in these games make the difference.
"When we managed to take that little bit, the team's conviction rose and they played with confidence and positivity, knowing they could win those games. That was the decisive step on our path."
There was of course some doubt as to whether Pioli would remain even despite the upturn, with speculation rife that Ralf Rangnick would come in as the new manager. In the end though, Pioli earned his new deal, and he reflected on that moment.
"When Ivan communicated his choice to me, just before the away match in Sassuolo, he pleasantly told me: 'You didn't believe me when I told the team that you were playing for the confirmation and that your performances would determine your future '. I told him I believed it and that was why I worked with my head down.
"He called me and told me that the property had decided to work together. It was the night before Sassuolo. I thought about it for a moment (laughs) and then I told him I was fine with it. The team didn't know it and neither did my staff."
On Ibrahimovic's stay: "The first approach was the day after the match against Sassuolo where I asked him what his intentions were and he told me that he missed his family. And then and there I didn't immediately have a major reaction. I collected and I thought it was better to leave him calm.
"Zlatan I learned to know him and I realised that there are times when he must be left alone. Coming home I thought that what was happening was not right and the next day I talked to Zlatan and told him I didn't like the meeting yesterday.
"I told him that our work together had just begun and that we had done a lot, that he had shown that he was still a champion and that he could not end that way and that both the club and I would do everything to keep him."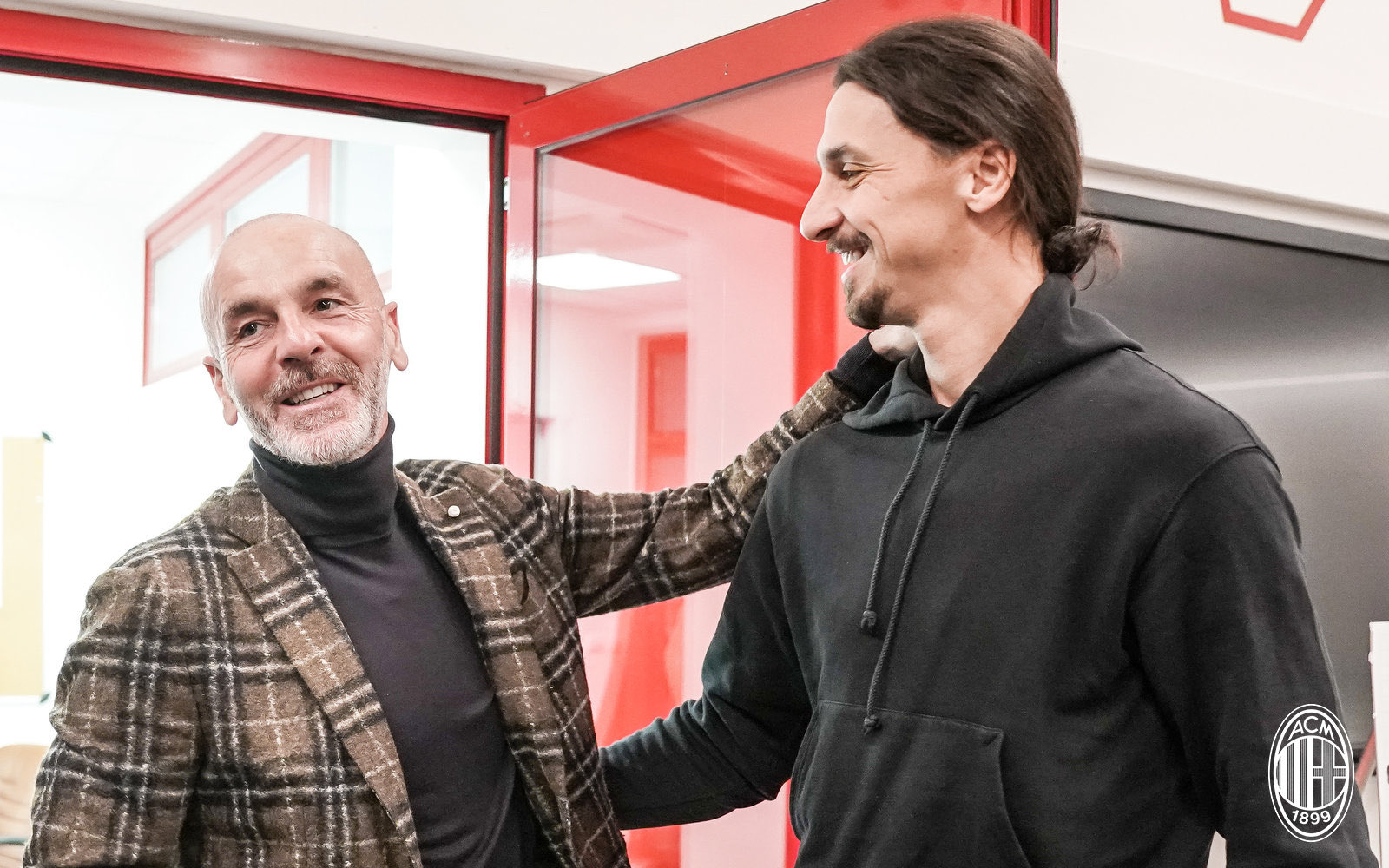 On the renewal of Ibra and on the summer market: "I believe that the company did some great things in those days, announcing the renewal of Zlatan and the purchase of Tonali. He gave continuity to the project to go back to what Milan has always been."
Having been battling for a spot in the top half heading into the new year, Milan close out the current calendar year atop the Serie A table having gone 25 games without defeat.
"It seemed like we never broke up. I found enthusiasm, desire to be together, availability. There has been a lot of positivity within us. We prepared little to play many games," Pioli continued.
"The Europa League preliminaries were particular and difficult, but we were good at maintaining a certain level of performance even without important players who still had some physical problems, but the preliminaries were important to give certainty and strength to the team, to make them grow everyone and give everyone the opportunity to play.
"It has been a rewarding year, I train in a big club and a group of guys that I like a lot. For their attitude, because despite being so young they are very responsible because we are also in a very special and complicated situation for them.
"The first day I arrived at Milanello I felt good with everyone. Here is the best possible place to work well. We have to continue on like this, aiming for the maximum and we can get great satisfaction."
On the post-lockdown months: "Thinking of doing nine months as we did, with all these results, it becomes difficult. But everything we have achieved, we have achieved on the pitch. We put out the ranking of the calendar year after Cagliari and, little by little, we started working towards this goal by telling the boys that since we changed the way we play and stay together, we showed them where we were.
"It was a target, that of the standings, in which the team strongly believed. We have achieved all the goals that we had set ourselves in this first phase of the season, that is to pass the preliminaries, pass the Europa League group and be at the top of the calendar of the calendar year.
"It doesn't give us any trophies, but I think it makes us understand at what level we can be and at what level we can compete. We are in the middle of the climb, which is still long and steep. We have to keep thinking game by game, playing proactive football. There will be time and space to look for more."
On the song 'Pioli is on fire': "It was born spontaneously. We are a young group, which is very committed, which gives its best and which finds a lot of positivity in these situations. I hope it will last a long time."
---
READ MORE: Defensive shape, transitions and chance creation – a video analysis of Milan's tactical approach in 2020-21 so far