AC Milan head coach Stefano Pioli believes that his side are in good shape heading into the new season but opportunities on the transfer market will be looked into.
During the 2021-22 campaign, Pioli's side somewhat upset the odds by going all the way and ending the 11-year wait for the Scudetto, beating city rivals Inter after winning each of the last six games of the season.
The Rossoneri face a challenging upcoming season because the pressure will be on the group to try and defend their league title like city rivals Inter failed to do last season while also going further in the Champions League and possibly targeting the Coppa Italia too.
The season gets underway with a tricky fixture against a Udinese side that Milan have drawn 1-1 with in each of the last three league meetings, and their new head coach Andrea Sottil will be looking to announce himself with a statement win.
Pioli spoke to the reporters who gathered at Milanello for his first pre-match press conference of the 2022-23 campaign, with his comments transcribed by our colleagues at SempreMilan.it and translated below.
Tomorrow there will be a lot of enthusiasm at the stadium, how will you mediate between this excitement and the beginning of a new adventure?
"There is no need to mediate. It is a great result to have a full San Siro on August 13, it is an enthusiasm that we must cultivate and draw energy from. Obviously, we will clear the slate, we will start from 0 points like everyone else, but we will start with the awareness of what we know and we will carry on our path. We have to prepare every single match in the best possible way, taking care of the details: we start again from our way of being on the pitch, from our energy."
Are Milan the strongest and are they complete?
"It's a strong Milan, the pitch will determine if we will be more or less like last year. I saw the same eyes and spirit in my players as last year: it makes me positive. None of us have achieved it. his best, Milan is growing."
How are the forward group?
"The newcomers, Divock, Charles and Yacine, give me good sensations. They have good characteristics, we have completed the attacking department. They are all available for tomorrow except Sandro who has this fatigue but is recovering in a positive way. Origi seems a complete striker to me, he knows how to give us depth and knows how to communicate with his team-mates. He will give us satisfaction, he is very intelligent like Adli and De Ketelaere. We will have to give him time to get used to but I am very happy with what they are showing."
Have you seen anyone during this preseason who convinced you more?
"If we want to name names, surely Messias, Rebic and Bennacer: they were the most consistent. I saw the desire to work and compete in all of them to show that they can be chosen by the coach. Football is evolving quickly. Now friendlies also count. and above all the first league match. Udinese is a difficult, organised, physical team. They are the only team that last year, together with Juventus, we were unable to beat: this is why we prepared well."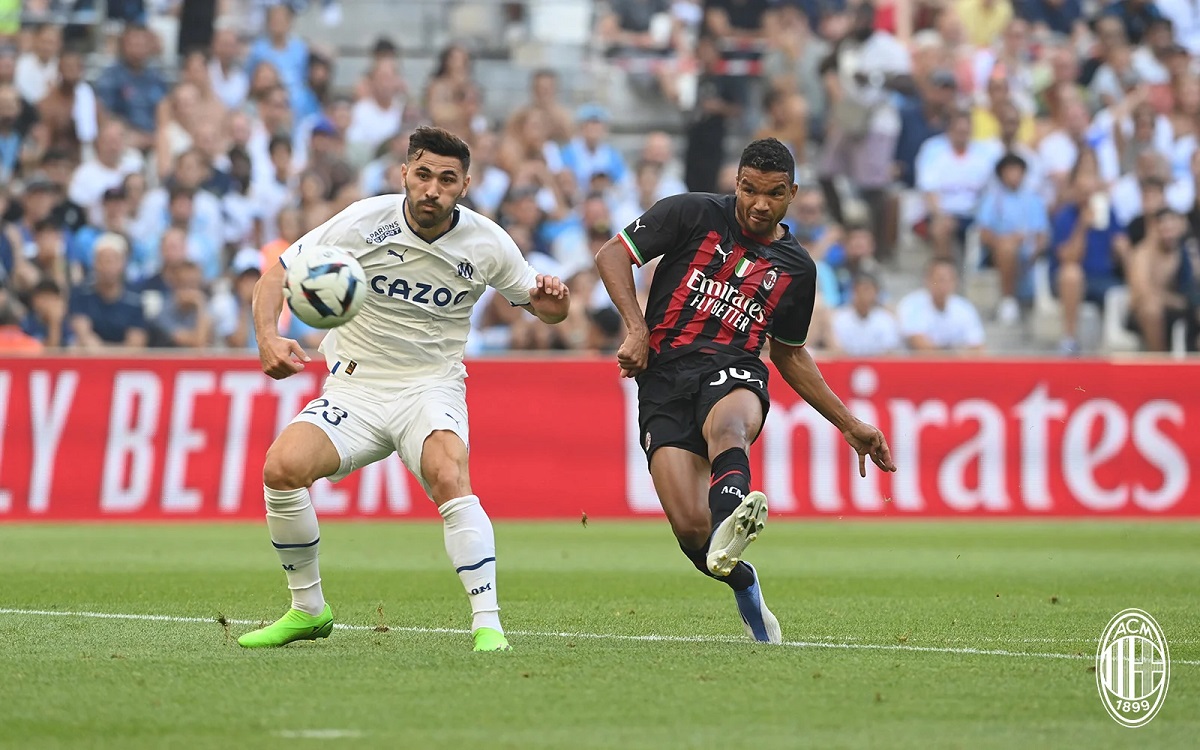 Have you read the predictions for the season that do not have Milan as Scudetto favourites?
"We never worried about what he said about us outside Milanello. We want to be competitive, we will have many competitions to try to win: we will have to prove it starting from tomorrow."
This season, there is a World Cup in the middle…
"It is a strange season, the most unique in this development and context. Today I showed the team the whole calendar from today to November 13: 23-24 matches. It will take an incredible effort, we will need of all the players available. It is a particular season, in three months we already play a lot, between the league and the Champions League.
"For the preparation we did everything we set out to do and the players responded well, apart from Sandro with that setback They are all fine. It will be a balanced championship, it will be difficult to surpass last year's score. The mid-table teams have grown so much, there are many teams that want to win: it will be a good fight."
Are you happy with the team and do you expect anything else from the market?
"I am very happy with the team, the players and the club: if the opportunity arises, they will be ready".
Will Brahim Diaz start tomorrow?
"If Brahim were to play it will be because I think he is better than the others in this match, he has more pace than the other two at the moment. Charles has had a preparation so-so for all the reasons we know. In that position they must show me that I can be the starters in every training session, but all three can also play in other positions."
What will be the same and what will be different about Milan in 2022-23?
"It will have to be the same in the energy to put into the game, in the mental attitude: we can never reduce the attention and the type of pressure we want to do. We must always try to attack the I am very interested in preparing the game well, but then it is the rivals who say which direction the game takes: their performances will tell if we can or should change something.
"I think I have different characteristics in front that can allow me to change a little bit. I don't talk about starters anymore, we are 26 starters and everyone will play: they are all strong players who can play for Milan. We need a high level, we must have the good of the team as a point of reference."
Do you speak with the ownership?
"The management is always present, Paolo, Ricky and Ivan are always here and make us feel protected. I have spoken to both Cardinal and Elliott who wish the team good luck."
What challenges will Udinese bring?
"We will have to move very well without the ball, they are a physical team. If we do not take away their references it is clear that we will find difficulties. We will have to play a great game without the ball. that compactness that allows us to play in their half."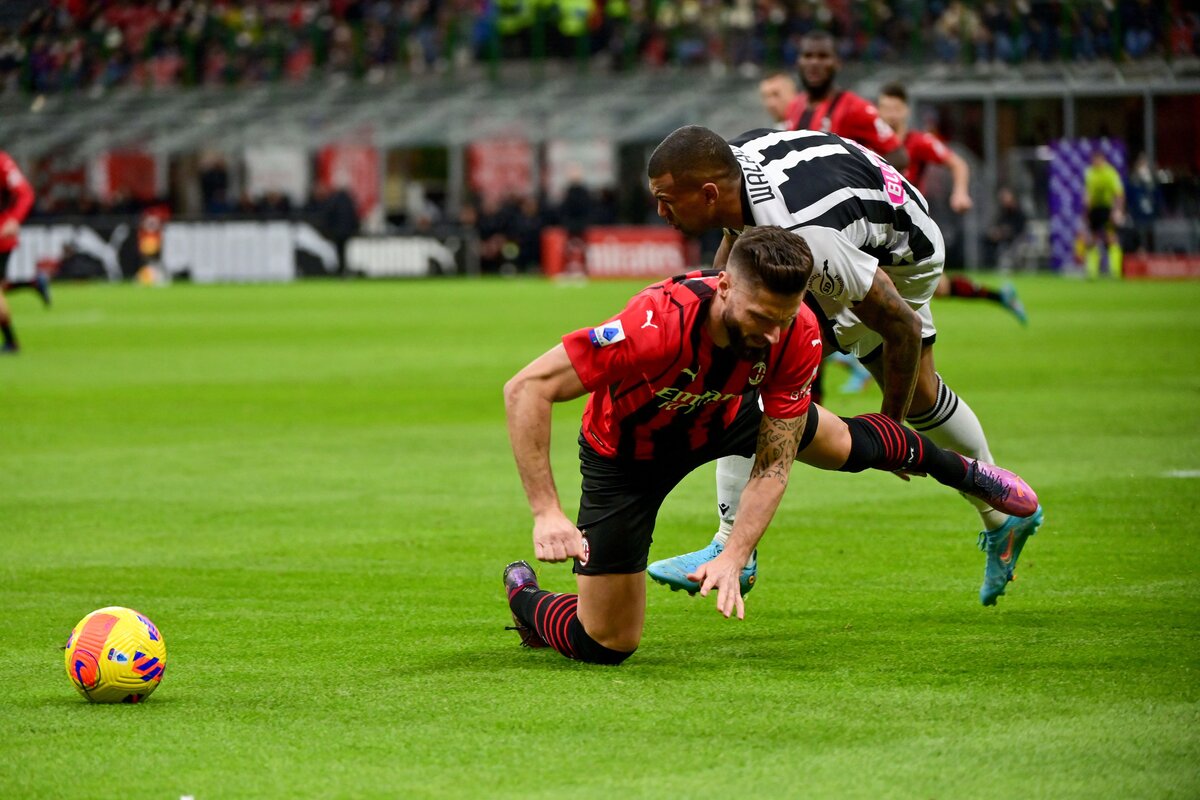 Can Adli and De Ketelaere play together? 
"All talented, willing and intelligent players can play together."
Are the players playing too much?
"It will be an anomalous season, the World Cup in that period creates difficulties there. I am curious to face this season, I believe that for the players who do not go to the world championship it could also be a good situation. For those who go to Qatar and compete to win it will be a season more complicated to manage, and it will be necessary to understand how to make them recover."
Pierre Kalulu will look to continue after a great season…
 "I expect a confirmation of the performances he made, he was one of the players who grew the most. He has always been a hard worker, he has always worked with humility. I have no worries about his attitudes and performances, he is a guy with his head on his shoulders. The things he did he deserved with hard work and he knows he has to continue like this. If we managed to defend so well we owe it to the attacking players too."
Is the left wing of Milan the strongest in the world? 
"I don't know, but that we are of the highest level, yes, but Rebic and Ballo-Toure can be too. In certain types of games we have to expect opponents who will not leave us these plays. That Theo and Rafa are top level absolutely true."
Are more signings needed?
"The team is complete, then the market can offer you solutions that you hadn't even thought of until today. The managers are always on the spot, the club is always available: if there will be the possibility we will intervene."
Have you worked on corner kicks?
"We made a better proposal to the players, we expect better results. It is not only the height that counts, it is above all a question of attitude, of the desire necessary to score dirtier goals, on second balls. We are working on it. I see very motivated players. We have to face a team with many inches more than us: we will have to be smarter and more cunning to take advantage of any kind of situation."