Milan failed to take advantage of their away goal this evening as Man Utd opened the scoring and thus changed the situation. Despite many chances, the Rossoneri couldn't score and were eliminated from the Europa League. 
Donnarumma (6): Didn't have that much to do during the game and he can't really be blamed for Pogba's goal, as it should have been cleared earlier. Played well with his feet as he took risks that paid off.
Kalulu (5.5): The youngster was solid defensively although he did struggle a bit when Pogba entered the game. Above all, though, he didn't add what Milan needed in the attacking phase as he looked a bit insecure.
Kjaer (6): Just a decent outing from the Dane this evening as he had mixed success throughout the game. Won many balls for most of the game but also failed with a few passes in the build-up.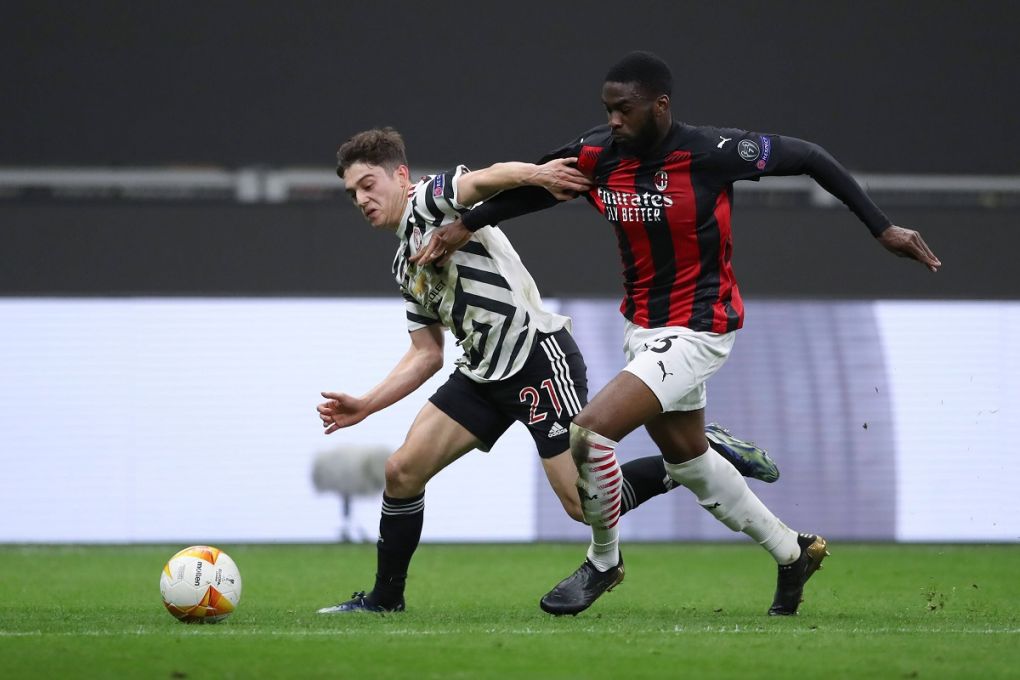 Tomori (7.5 – MOTM): Without a doubt the best Milan player on the pitch as he continues to impress big time. You could see that this opponent fit him as well, able to use his aggressiveness without them going down too much. Made several key interceptions and €28m for him is looking like a steal.
Hernandez (6.5): Just like Kjaer, he had mixed success but for the most part, he was key in the attacking phase for Milan with his bursting runs. Also did well at the back and hopefully, he's on his way back to good form.
Meite (6): He did well for the most part just like in the first leg, playing it simple but also using his size to hold off the opponents and open up space. He should have done better on United's goal, which lowers his rating although he was put in a bad situation.
Kessie (6.5): The Ivorian did well once again in the centre of the pitch and dictated the Rossoneri's play throughout the game. Perhaps lacked a bit of end-product and that cost him a higher rating.
Saelemaekers (6): Tireless as always and very important for Milan in both phases of the game. He got into some good positions on Man Utd's end and this created a lot of chances for the Rossoneri. It's just a shame they weren't converted.
Calhanoglu (5.5): You could definitely argue his performance wasn't terrible, but when you have the No.10 on your back and can be the determining factor, the expectations are inevitably a bit higher. He didn't live up to them today, which Milan needed him to.
Krunic (6): Worked extremely hard in defence and won the ball back several times, he was also calm in possession and this helped Milan. Overall a decent and smart display but nothing spectacular.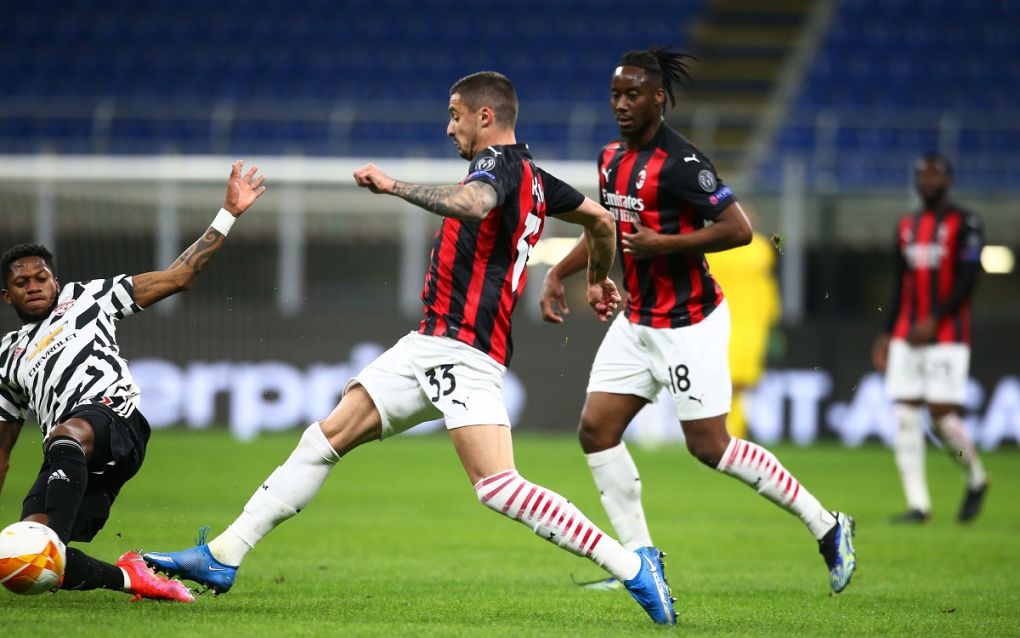 Castillejo (6): You can't really put too much blame on the Spaniard as he played out of position. He still gave the team a lot by making his runs and opening up space, but it's clear that isn't his position.
Substitutes
Dalot (6.5): Came on in the 65th minute and actually looked very good from what we saw. He won the ball back a few times and did well to drive forward, while he also defended as you would expect a defender to do.
Ibrahimovic (6.5): Had the best chance of the game with a header that Henderson was forced to save. Changed the way Milan played (for the better) and it would have been a fairytale if he had scored the equaliser.
Diaz (N/A): Came on in the 72nd minute and although he was on the ball a few times, it wasn't enough to give him a rating.
READ MORE: AC Milan 0-1 Manchester United (1-2 agg.): Pogba the difference as Rossoneri suffer elimination