AC Milan defeated Sassuolo 1-0 in a very dull match and have overtaken Inter in third place of the Serie A table. None of the players really stood out this evening at the San Siro and it was mainly the defence, as per usual, that made the difference against the Neroverdi.
STARTING XI
Donnarumma (7): Faultless. Did not make a misstep. Probably the biggest chance against him was from Djuricic in the first half which he saved with great calmness. A real certainty in goal.
Calbria (6): Not as bright as in Rome. Boga seemed to have had a lot of space and caused the right-back problems throughout the match. His offensive contribution was decent, though his crossing was not exactly on point today.
Musacchio (7): Another fine performance from the Argentinian. Great at the back and also had a big hand in the opening goal, which was later classified as an own goal.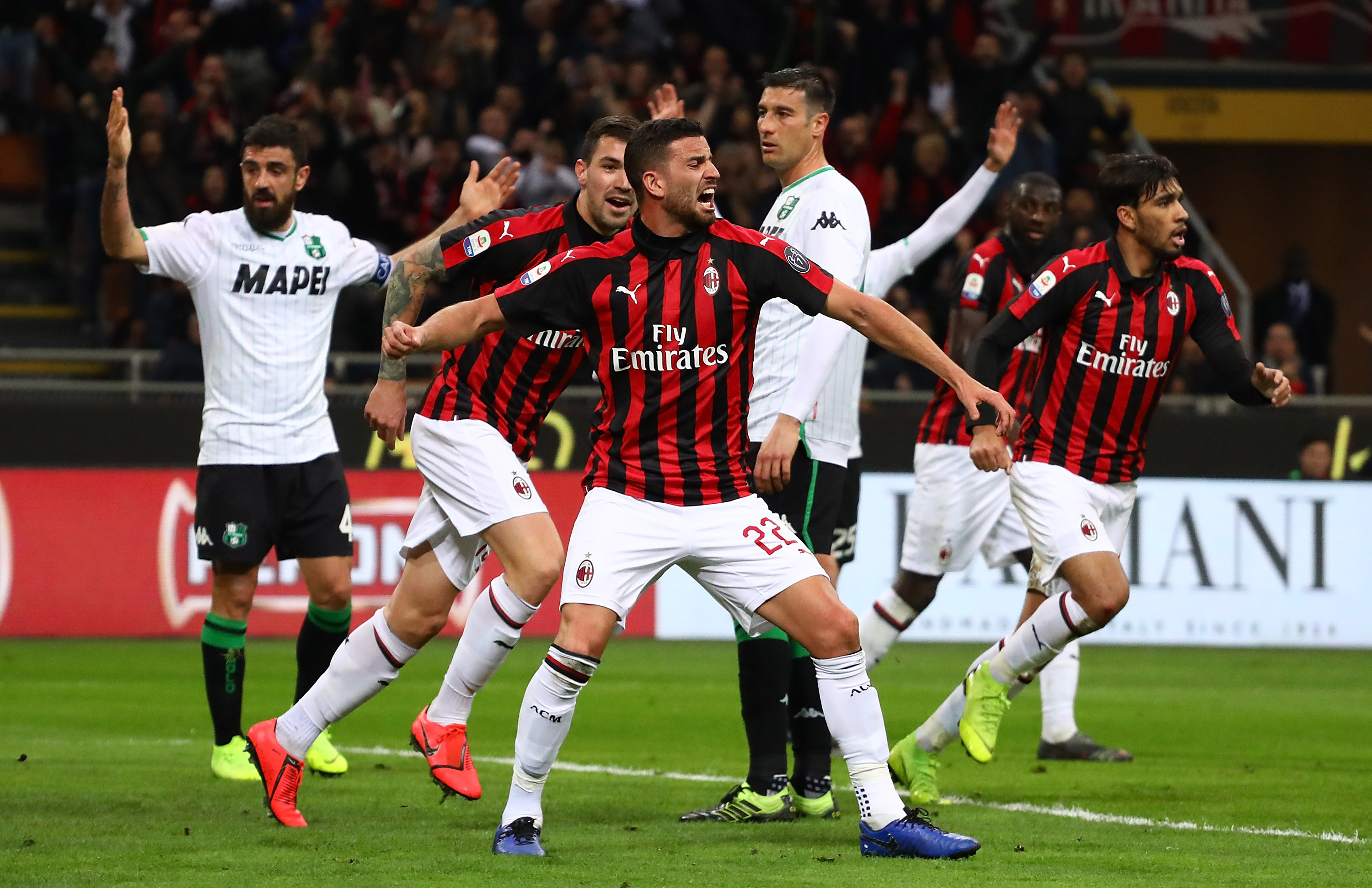 Romagnoli (7): Another great performance from the captain. It has become a common occurrence week after week that he plays with confidence, ease and doesn't give opponents any space at all.
Rodriguez (5.5): Not good today. Very clumsy at the back, not too efficient up front. His crossing was insufficient. The best thing he did was getting a yellow card to avoid missing the derby in two weeks.
Kessie (6.5): Probably Milan's best midfielder today. Great effort from the Ivorian, both defensively and offensively. Could have scored two goals in difficult situations but overall a positive performance.
Bakayoko (5.5): A step backwards for Tiemoue. Probably his worst game for Milan since the beginning of his rebirth. Definitely, a match to forget with many mistakes. He was lucky not to have been sent off at the beginning of the second half.
Paqueta (6): An OK performance. Had several nice touches and passes and covered a large space on the pitch but was not as efficient as he can be. However, he will now have a week to rest ahead of the match against Chievo to get back into his best condition.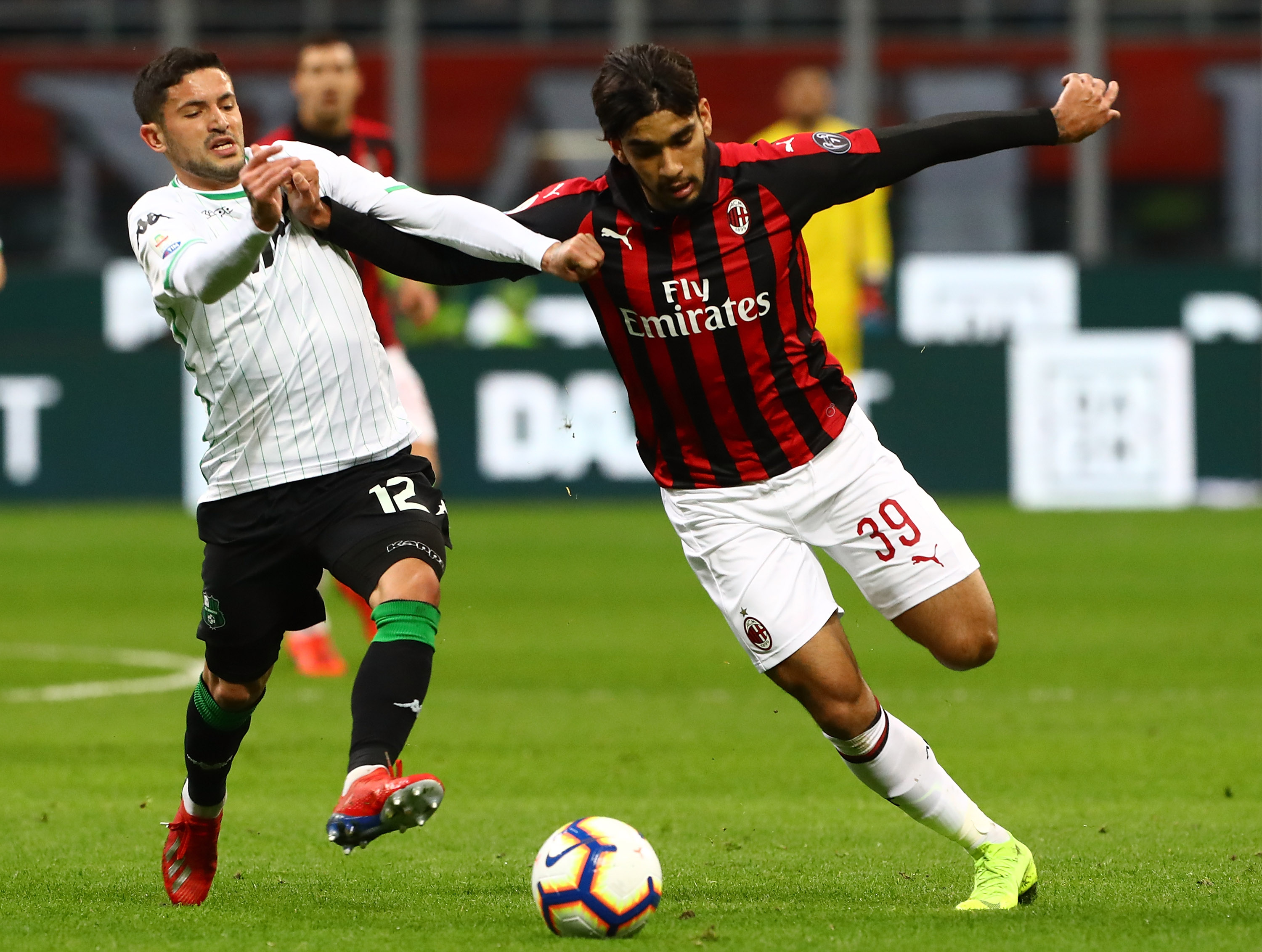 Suso (6): Better than in Rome, for sure. His corner kick led to the opening goal but overall it was still not quite it from the Spaniard, as he was unable to put a good ball in the box or fire a precise shot on goal as we are used to with him.
Piatek (6.5): Difficult match for Piatek. He was isolated a lot and with Sassuolo being on the ball a lot, he did not get many opportunities. However, he might have been the saviour of the team with the red card he won after a fantastic run into Sassuolo's box.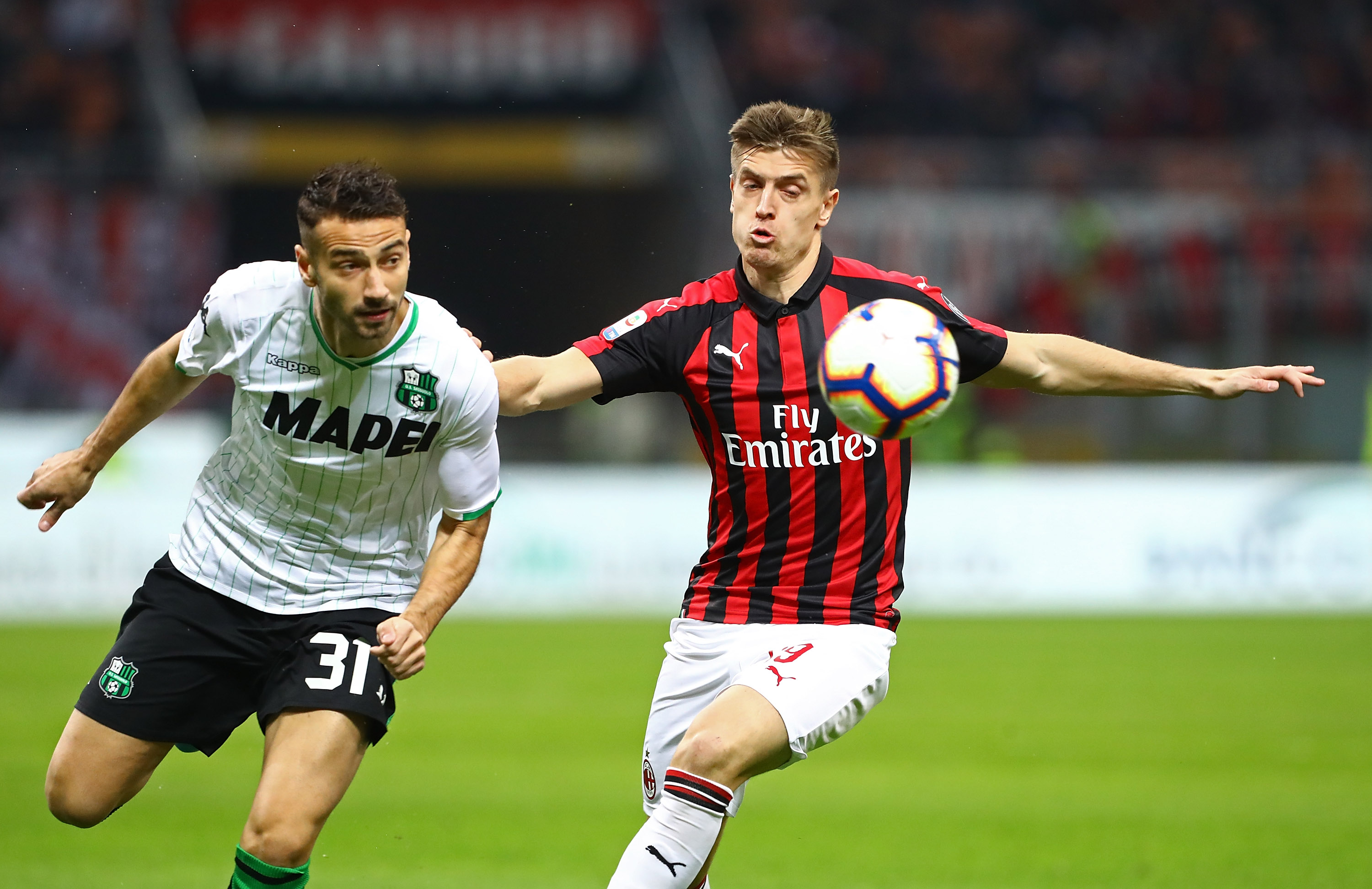 Calhanoglu (6): Solid first half, he was very active and looked lively but in the second half his performance level decreased and he made many mistakes.
SUBSTITUTIONS
Biglia (6.5): Brought some calmness into the game when subbed on for Bakayoko, as it was a necessary substitution, with the Frenchman having a bad day.
Castillejo: N/A
Cutrone: N/A