AC Milan extended their unbeaten run as they managed to claim a 1-1 draw against Inter. It was a decent result for the Rossoneri, who conceded two penalties this evening, one of which was saved by Tatarusanu. 
Starting XI
Tatarusanu (7.5 – MOTM): It was another very good display from the goalkeeper who not only saved a penalty (which turned out to be decisive), but he also made several other good stops. Commanding in the air and comfortable with his distribution as well.
Calabria (6.5): It was another solid display from the captain who certainly performed better than mid-week, when he suffered from nausea during the game. Had some good interventions at the back and was an important balance player.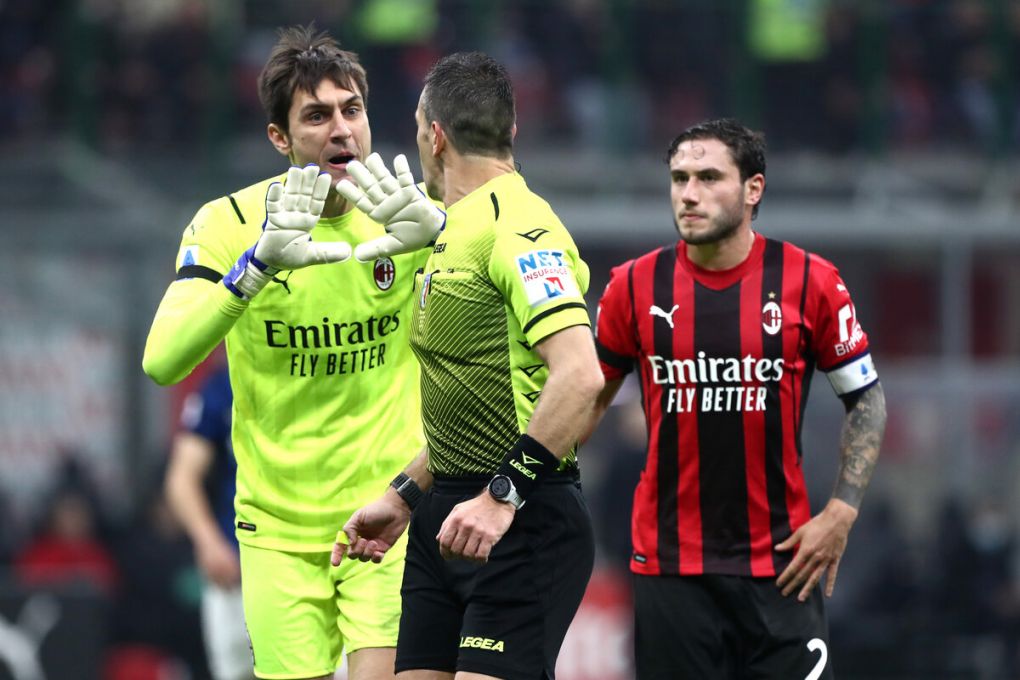 Kjaer (7): The Dane was well-placed once again and he certainly deserves the rating. In truth, the heart of the defence cannot be criticised that much as they got almost everything right. The rest against Porto perhaps helped him as well.
Tomori (7): His pace really does add a whole new dimension to Milan's defence and this was clear tonight, comparing with prior derbies when Romagnoli has started. Another good performance for sure.
Ballo-Toure (5.5): It wasn't a good evening for the Senegalese as he caused a penalty with a poor tackle on Darmian. He shouldn't have been there in the first place, completely mistiming an easy interception. The goal-line clearance saved him a bit.
Tonali (7): He's a boyhood Milan fan and we saw that on the pitch tonight, as he fought for everything and also handed out a few rough challenges to a certain Calhanoglu. He was crucial with his passing and wasn't afraid to take the bold option. Got the assist for the own-goal as well.
Kessie (6.5): The Ivorian did well throughout the game and was certainly an important player in the defensive phase, above all when tracking back and closing space. On the other hand, he did cause the first penalty, although it was a strange call.
Diaz (6): He had some good moments but was fairly neutralised by the Inter defence. He wasn't helped by the fact that the referee set an incredibly high bar, resulting in no free-kicks for the No.10 (even when he should have had them).
Krunic (6.5): It was a pretty average performance from him in terms of the attacking phase. He did, however, do a tremendous job at man-marking Brozovic and this seemed to hurt Inter a lot. It's not strange that Pioli kept him on for so long as his physical presence really helped.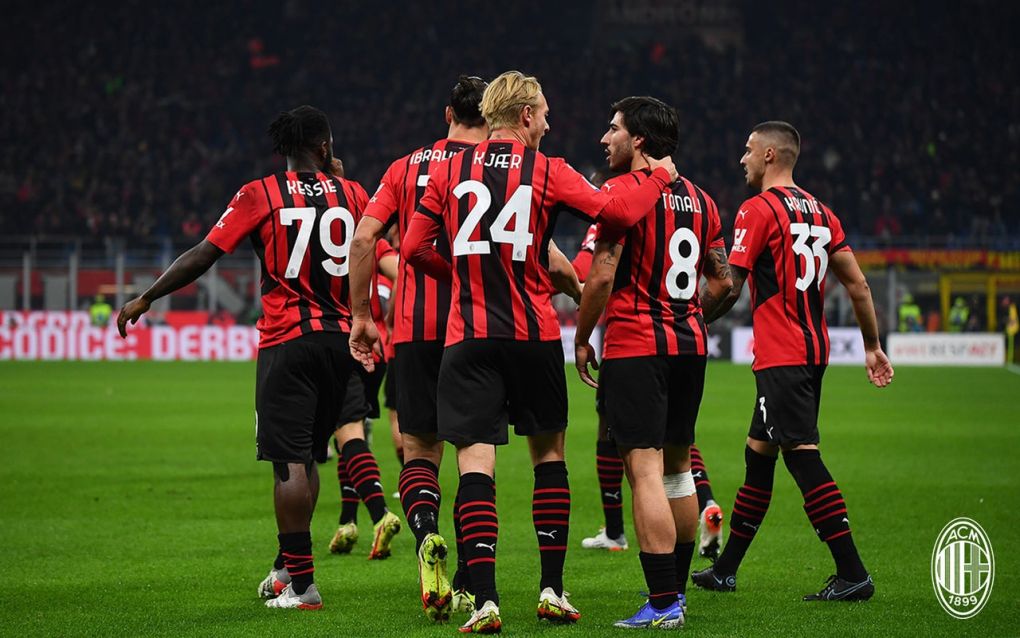 Leao (6.5): Given that he has been forced to play so many games in a row, we have to be a bit lenient with his rating. He did actually do well for Milan tonight, especially early on when he won several one-on-one battles, creating chances.
Ibrahimovic (6.5): He didn't get on the scoresheet, as he would have wanted, but he was still an important player for Milan this evening. He won many duels with the defence and locked the ball, as he should, albeit perhaps drifting back too much at times.
Substitutes
Kalulu (7): He came on and really had the confidence to make stuff happen on the left flank. He made a crucial double-block on Vidal and when Rebic came on, he was one of the keys in Milan's last-gasp fight for the win.
Rebic (7): The Croatian looked good on the ball and also helped continue the press that Milan had a fair bit of success with this evening. He was certainly crucial for the positive spell the Rossoneri had towards the end.
Saelemaekers (7): Much better from the Belgian who frankly was unlucky not to get on the scoresheet tonight. A lovely straight strike from outside the box hit the post. It would've been so elusive for him if it had gone in.
Bennacer (6.5): Came on and picked up where Tonali left off, albeit with not the same peaks of quality. Good display though.
Bakayoko (6.5): He did well in distributing the ball and didn't make any silly mistakes, which he is a bit prone to. Good display.
READ MORE – AC Milan 1-1 Inter: Rossoneri keep seven-point cushion and hit the post late on