After suffering two consecutive defeats against Lazio and Juventus, AC Milan earned a point at the San Siro against Napoli. However, Stefano Pioli is still waiting to add a second win to his tally in the six matches in charge since replacing Marco Giampaolo for the Rossoneri.
STARTING XI
Donnarumma (7): A certainty in goal. Nothing he could have done against Lozano but otherwise, he handled everything with ease. Especially his one-on-one save against Insigne at the end of the first half deserves credit, as it kept Milan in the match
Conti (6): A step back from the match against Juventus, at least in terms of his offensive contribution. Defensively it was not that bad of a showing from him, though there were several misplaced passes and situations where he could have done better.
Musacchio (6.5): Probably the best performer from today's defence. Seemed much more compact that Romagnoli. Could have done better against Insigne during the first goal but it is always difficult against these types of players. Made a fantastic tackle against Lozano that saved Milan from conceding the second goal.
Romagnoli (5.5): Looked somewhat sloppy today. Reacted incredibly slowly to the rebound on the first goal. Cheaply gave away possession on several occasions and his passing was definitely not the best today.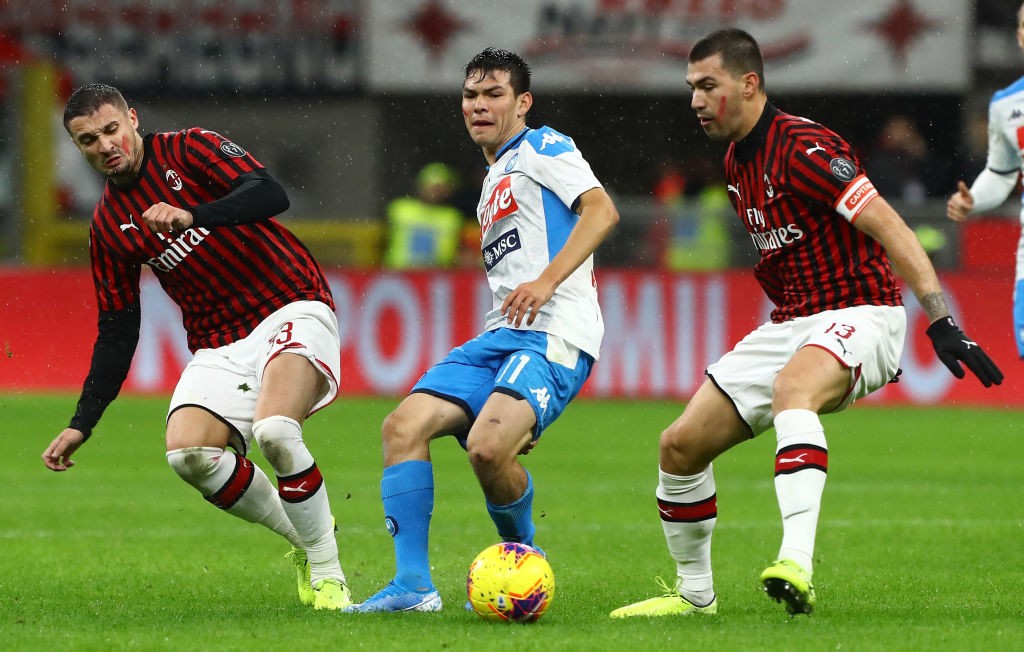 Theo Hernandez (5.5): Really should have done better during the first goal, as he kept Lozano onside with his poor positioning. Created the opportunity for Insigne with yet another piece of poor positioning. Had some flashy moments going forward but needs to do better at the back
Paqueta (5): A careless and naive performance from the Brazilian. Gave the ball away cheaply on many occasions, made some very silly fouls as well. Had a couple of interesting moments and tried to be a protagonist in the attack but was not concrete enough to actually make a difference.
Biglia (5): Started off the game in a solid way and his distribution was good but as the game evolved, his game suffered and he started to give the ball away and create dangerous opportunities for Napoli out of nothing.
Krunic (6.5): Very intriguing performance in the first half. He combined well with Bonaventura and overall had some very intelligent plays. In the second half, his performance went a bit down but that was the case of nearly the entire team.
Rebic (4.5): Had an interesting start to the match, whopping in a good cross into Napoli's penalty area that created danger but from that moment, it all went down for Rebic. He made a mistake in almost every play possible but it's difficult to judge him fairly, considering he sustained an injury to his knee very early on.
Piatek (4.5): He is evidently in extreme difficulty and has a great lack of confidence. Not much more can be said because the performance was really a pain to watch and one can only wonder how he stayed on the pitch for 85 minutes.
Bonaventura (7): Everything dangerous came from him. From minute number 1 he looked very sharp and looking to prove himself. Scored a fantastic goal and consistently created dangerous opportunities throughout the whole match. Man of the match.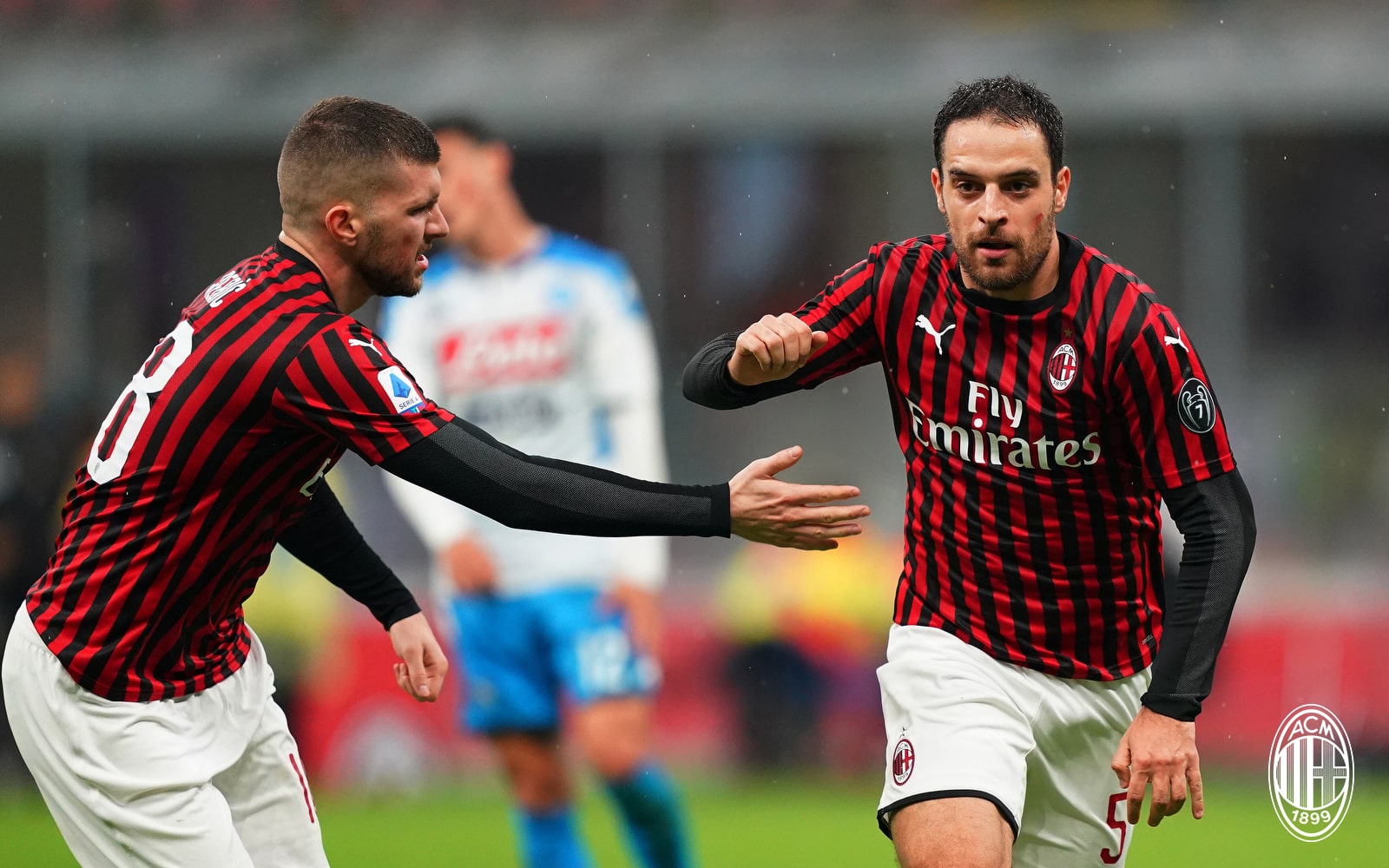 SUBSTITUTES
Kessie (5.5): Came on during the second half but was not capable of making a difference. Could have passed better to Piatek early after coming on. Lost the ball foolishly in the middle of the field towards the end of the match, which could have been costly for the team.
Calabria (6): For some reason entered the pitch as a midfielder. Looked confident and made a decent contribution. Nothing spectacular but also nothing worth criticizing.
Rafael Leao (N/A)