Milan just about managed to advance to the last 16 of Europa League as they beat Red Star Belgrade on away goals. Tonight's clash ended 1-1, thus making it 3-3 on aggregate. Down below are the player ratings. 
Starting XI
Donnarumma (6): Wasn't called into action many times big made a huge save in the 70th minute to keep his side in front. Couldn't do anything about the goal, which should be blamed on the captain.
Calabria (5): Wasn't his best outing in the Milan shirt as his work was slightly below usual in both phases of the game. He got beaten a few times and also failed to add anything important in the attack.
Tomori (5.5): There are no major complaints about the Chelsea loanee this evening. Perhaps his position could have been better on a few occasions, but he also made a few good interceptions and was strong in the duels.
Romagnoli (4.5): After the Inter display, you would have expected him to close down his opponents more, but no. Terrible defending on Red Star's goal as he left far too much space between himself and the striker. Poor again.
Dalot (4.5): Very bad from the Man Utd loanee. Besides a few sprints, he didn't add anything to the team and he committed several fouls. Was also very poor in the attacking phase and missed a great chance in the first half.
Meite (5): The first half wasn't impressive at all with fouls committed and misplaces passes. However, he stepped up a bit in the second and at least gave something to the team with his size. Not convincing, though.
Kessie (6 – MOTM): Scored the opener from the penalty spot and worked very hard in midfield this evening. Was important in both phases of the game and he was the best Rossoneri man on the field.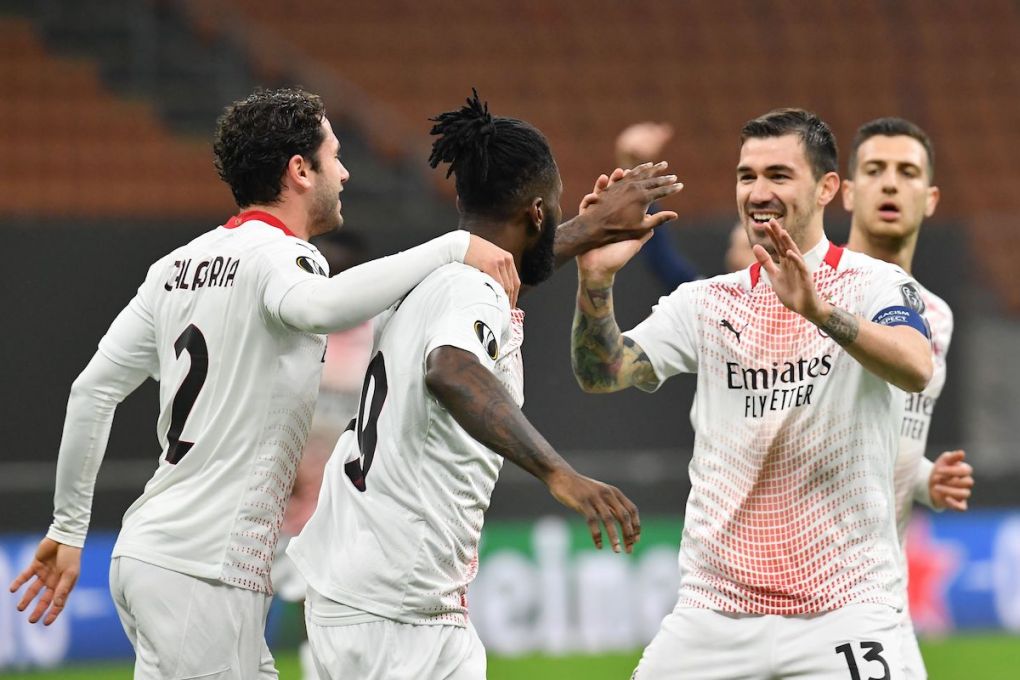 Castillejo (5): Was invisible for most of the first half and didn't really add that much to the team. A bit better in the second but he was taken off in the 66th minute. Not as good as the first leg, that's for sure.
Krunic (5): Pioli decided to sub him off after the first half and there weren't really any situations to evaluate with regards to the Bosnian. He did, however, win the penalty for Milan and was solid overall.
Calhanoglu (5.5): We have certainly seen better games from the Turk but he was still an important player for Milan in the play, especially to help them keep the ball. Just like the others, though, he also needs to improve.
Leao (N/A): Was taken off after the first 45 minutes and he would have got a rating if it wasn't for the fact that he was invisible. He wasn't really involved in anything and it's clear that centre-forwards isn't his best role.
Substitutes
Ibrahimovic (6): Came on and added energy to the team and helped them change the face of the game. Should have had at least one assist but Rebic didn't exactly help him this evening. A bit sloppy at the end, but not enough to affect his rating.
Rebic (4.5): Disastrous performance from the Croatian who just couldn't find his feet. Had one clear-cut chance that he failed to convert and also got into a great position towards the end, but didn't square it to Ibra who was free. A night to forget.
Hernandez (5): Didn't really see that much of his besides a few bursting runs but he also didn't make any mistakes or anything. A pass, therefore.
Saelemaekers (5.5): He looked very bright and was important in the defensive phase to keep Milan in possession many times. Had a goal disallowed narrowly for offside.
READ MORE: AC Milan 1-1 Red Star (3-3 agg.): Rossoneri scrape through to last 16 on away goals