AC Milan failed to get back to winning ways against a struggling Udinese, even though Piatek gave the home side the lead, as it finished 1-1. 
Starting XI
Donnarumma (N/A): Injured himself early in the first half, looked he pulled a muscle. Shortly after, in the 11th minute, he was replaced by Reina. 
Abate (4.5): Simply not good enough on the right flank. The veteran failed to provide good service when going forward, and didn't keep up with the pace of Udinese's left flank in the defensive phase. 
Musacchio (4): Lately he's looked shaky, and today was no exception. The Argentinian didn't look comfortable on the ball and was very slow when building the play out the back. 
Romagnoli (5.5): Did well throughout the game, but nothing spectacular. Missed a few headers attacking-wise, at least one of which could have been executed in a better way.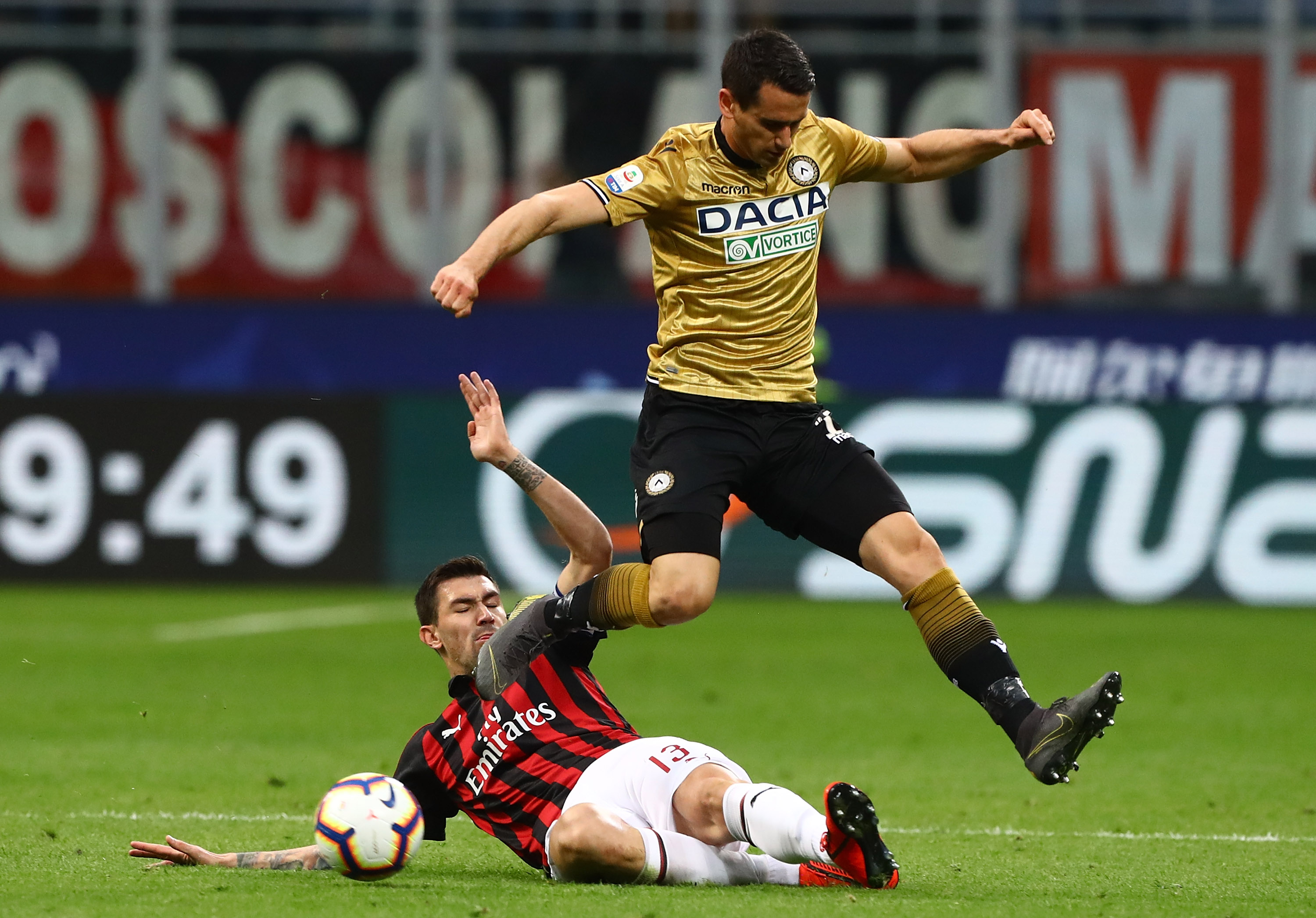 Laxalt (4.5): Just like Abate, apart from the pace, he offered nothing when going forward. Perhaps a bit better in defence, but that isn't what he's needed for. 
Bakayoko (5): Out of position once again. Clearly, he's not good enough in the 'Kessie role', and he needs to get back the regista role. Considering Biglia's performance, he'll probably get it back.
Biglia (4): Looked really out of place today. Usually, he's very accurate when it comes to passing, but he wasn't today. In addition to this, he seemed to struggle with the fact that there were no wingers on the pitch, as he likes to switch the play. 
Calhanoglu (5): Tried and tried, but it just didn't pay off. For most of the game, he was invisible, but when he did get on the ball, the final touch was lacking. One of the better players, though. 
Paqueta (6): Looked very good in his new position, however, the night ended early for the Brazilian as he injured himself in the 39th minute. 
Piatek (7): Scored the Rossoneri's only goal, and he linked up well with Cutrone throughout the game. Perhaps the only positive aspect to take from the game, the partnership up front that is. 
Cutrone (7.5): A true warrior. Never gave up and helped his team in defence a lot. Assisted the opener for Milan and linked up well with Piatek for the full 90 minutes. 
Substitutes
Reina (6): Didn't have much to do throughout the game, except collecting a few crosses here and there. Couldn't do anything about the goal. 
Castillejo (5): Lacked end product today. Did well on most occasions to create himself some space, but failed to do more than that. Missed a great chance in the dying minutes of the game. 
Calabria (4.5): Came on for Abate and didn't really make things better. Seemed like he didn't get a single cross right, despite many chances to succeed at least once.