AC Milan started tonight's game against Atletico Madrid in the best way possible with a goal from Rafael Leao. In the end, though, they lost as they were forced to play with ten men for most of the game. 
Starting XI
Maignan (6): In truth, the Frenchman didn't really have that much to do throughout the game. His distribution was solid as always and he made a few good stops. You can't blame him for any of the goals.
Calabria (6.5): Positive display from the vice-captain, not only at right-back but also in midfield. He held up his end of the bargain and it's shame that Milan conceded two goals in the end.
Tomori (7): He was an absolute beast at the back his evening as he made several key interceptions, as well as clearances. He neutralised the Atletico attackers throughout the game and he can't be faulted for the goals either.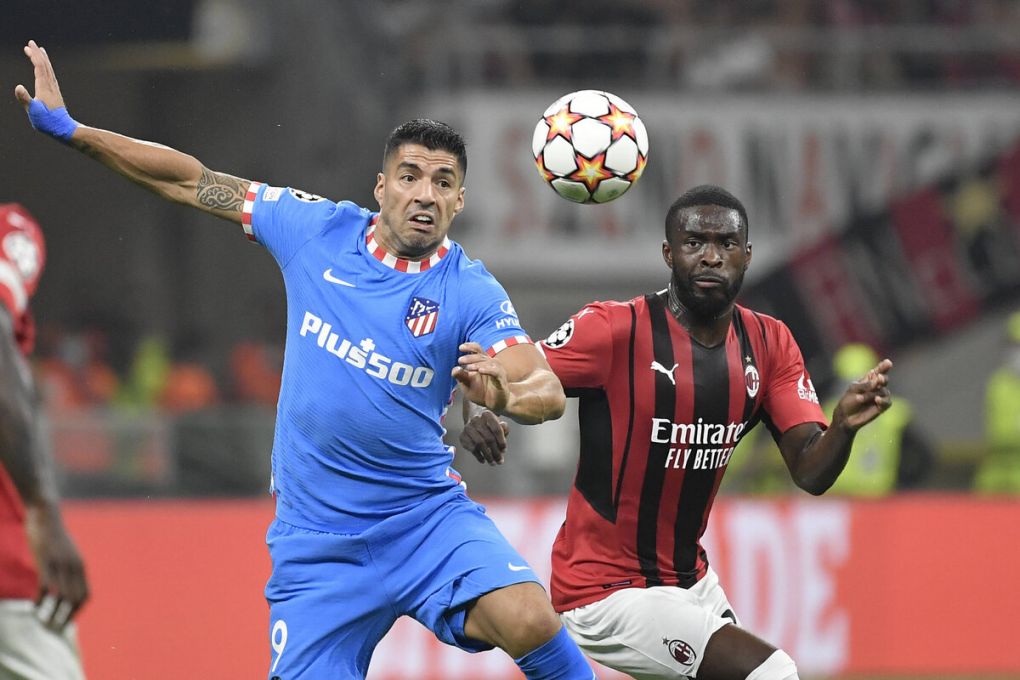 Romagnoli (6): Overall, the captain did a good job at the back but lost his man on Atletico's first goal. Although that was more the result of another player's error (which we will get to), he perhaps could've done better.
Hernandez (6): He had a few good attacking runs and he was actually quite solid at the back this evening. A positive display but his attacking stunts didn't really result in anything, which was unlucky.
Bennacer (7): It was a fantastic performance from the Algerian in the middle as he not only kept the ball in Milan's possession, but also distributed it very well. He made several interceptions and was everywhere really.
Kessie (5): He didn't have huge success prior to the red card, hence the rating. The second yellow was indeed very harsh, but the first foul was an incredibly clumsy one. We rarely see Franck commit such fouls. He must improve.
Saelemaekers (6.5): It was another good display from the Belgian who mostly was focused on defensive work this evening, due to the red card. He did that incredibly well on the right flank and the difference was noticeable when he came off.
Diaz (7.5 – MOTM): He was able to get out of almost every situation and it was perhaps his best display this season. He got the assist for Leao and it was a shame that they couldn't continue to attack after the red card.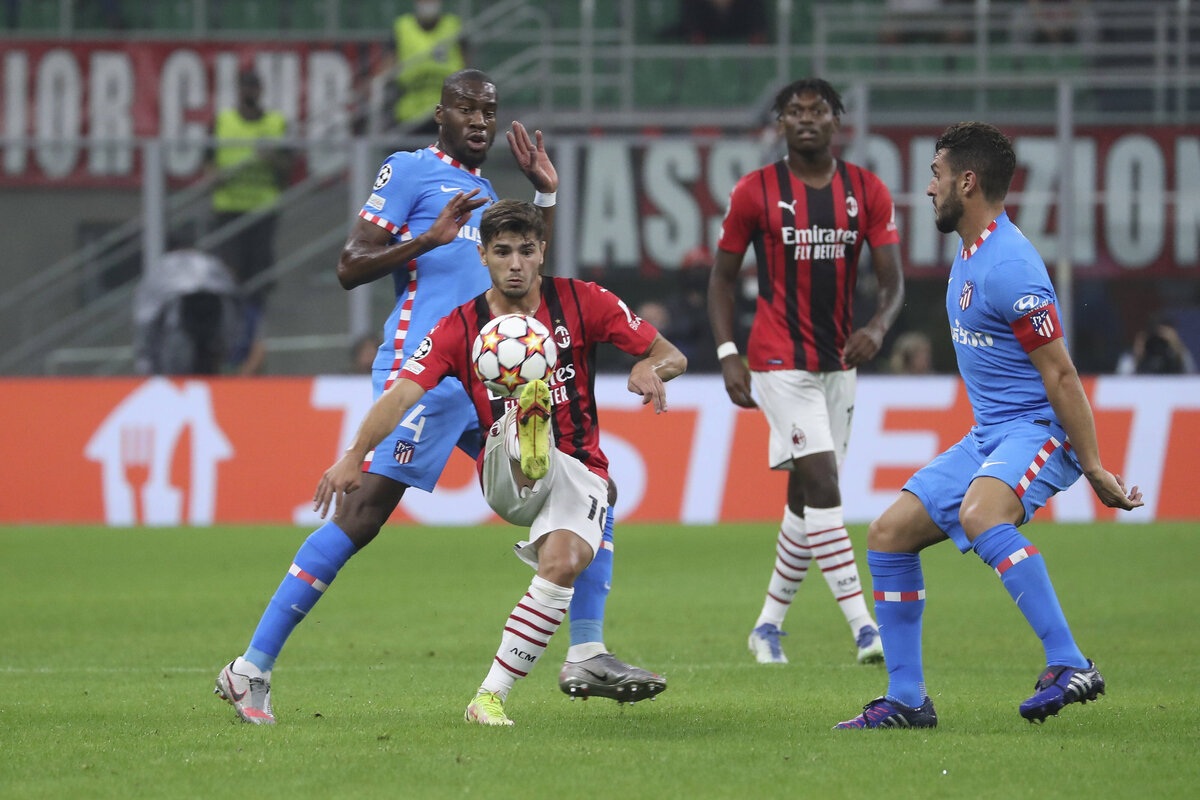 Leao (7.5): Great strike to get the opener for Milan and he nearly doubled it with a fantastic bicycle kick. Unfortunately, and also understandable so, he got very isolated in the second half and couldn't do much.
Rebic (6): Big improvement from what we saw against Spezia, which frankly was awful. He was much more involved tonight but perhaps could've done better on the one-on-on with Oblak, although the latter made a great save.
Substitutes
Tonali (6.5): He did very well when he got the ball and was also very solid in defence. Let's hope the knock he picked up won't bug him on the weekend, because Milan will need him then.
Ballo-Toure (6): He did well at the back and couldn't do much when Milan got forward. Hard to put a rating, really, but he wasn't bad.
Giroud (6): The same goes for the Frenchman, it's very hard to rate him given what he had to work with. Brought the ball down a few times and held it up. But it wasn't enough in the end.
Kalulu (6): The penalty against him was extremely harsh given the distance to the ball. His rating would've been lower if it wasn't for more than one good interception on the right flank.
Florenzi (5.5): He completely lost his man on Atletico's first goal and that was very defining. He came close with a volley effort but that mistake cost Milan dearly in the end.
READ MORE – AC Milan 1-2 Atletico Madrid: Bizarre refereeing decisions cost 10-man Rossoneri