AC Milan suffered another embarrassing home defeat as they were beaten 2-1 by Empoli at San Siro.
Starting XI
Donnarumma (7.5 – MOTM): Great performance from the young goalkeeper. Could have done little to stop the two goals from happening, but kept Milan in the game with a massive save against Maccarone, as well as a last-minute one-on-one save against Thiam. Sadly, his teammates contributed miserably to achieve a better result.
Calabria (5): Started off the game well, but eventually was exposed by Empoli on the counter. His side was the main source of danger from the visitors. He had major positioning issues and looked somewhat clumsy throughout the game, despite looking promising in the offensive phase in the opening minutes.
Zapata (5): After scoring the equalizer against Inter, we saw the Zapata we all know. To be fair, he wasn't helped too much by Calabria and Paletta, but still. The Colombian committed many defensive errors and his sloppy marking lead to Empoli's first goal.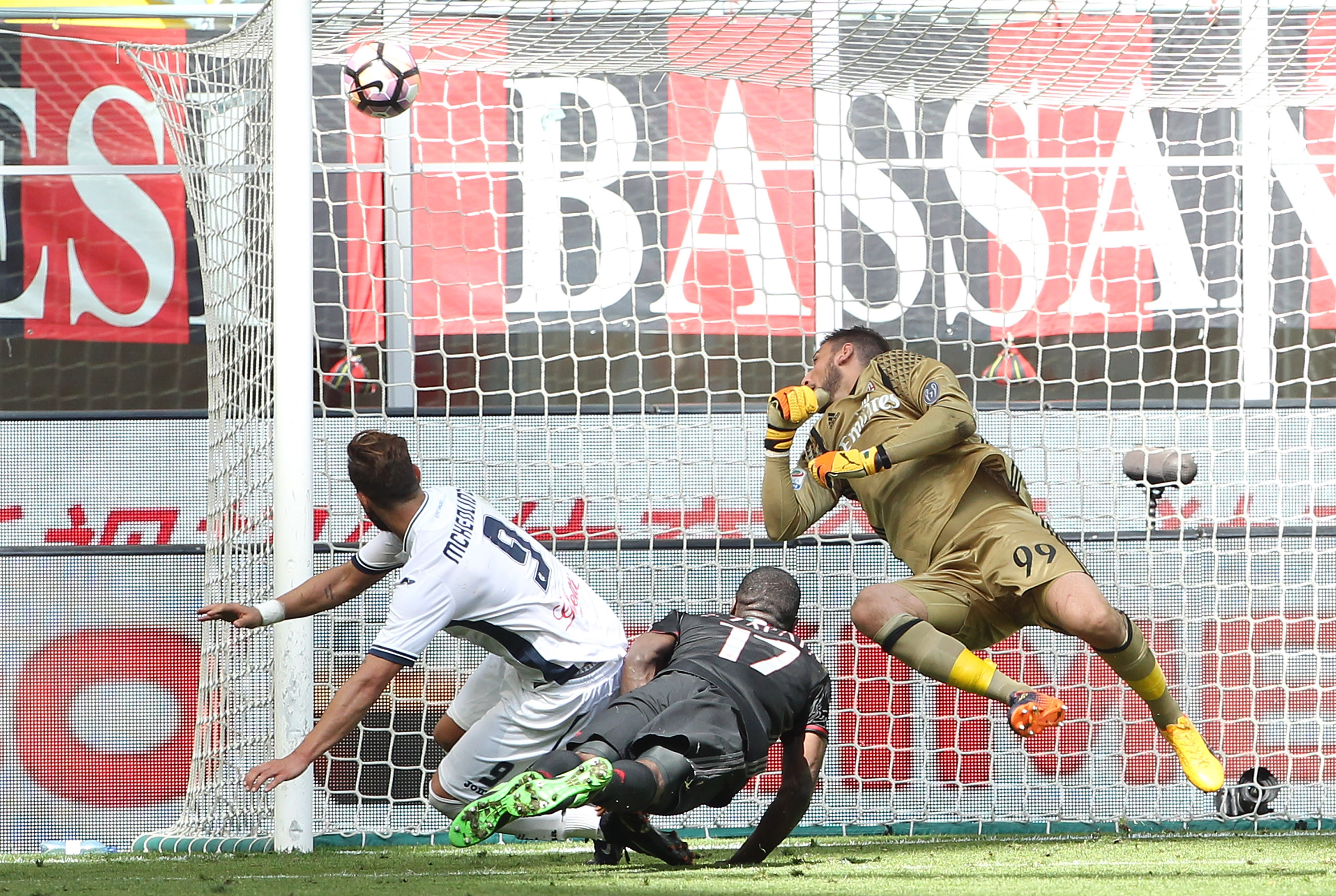 Paletta (5.5): Better than Zapata, but still pretty bad. Many risky back-passes, as well as inaccurate long-balls. Was at fault on the second goal, where he for some reason left Thiam completely unmarked and free to score an easy goal. Not the Paletta we've been used to this season.
De Sciglio (6): Milan's best defender today, though it didn't take much. The captain didn't commit any major errors, while in the offensive phase he was more active than usual, though still nothing special from the Italian international.
Mati Fernandez (5 – FOTM): Anonymous performance from the Chilean. Played it simple and looked afraid to try anything. No contribution whatsoever.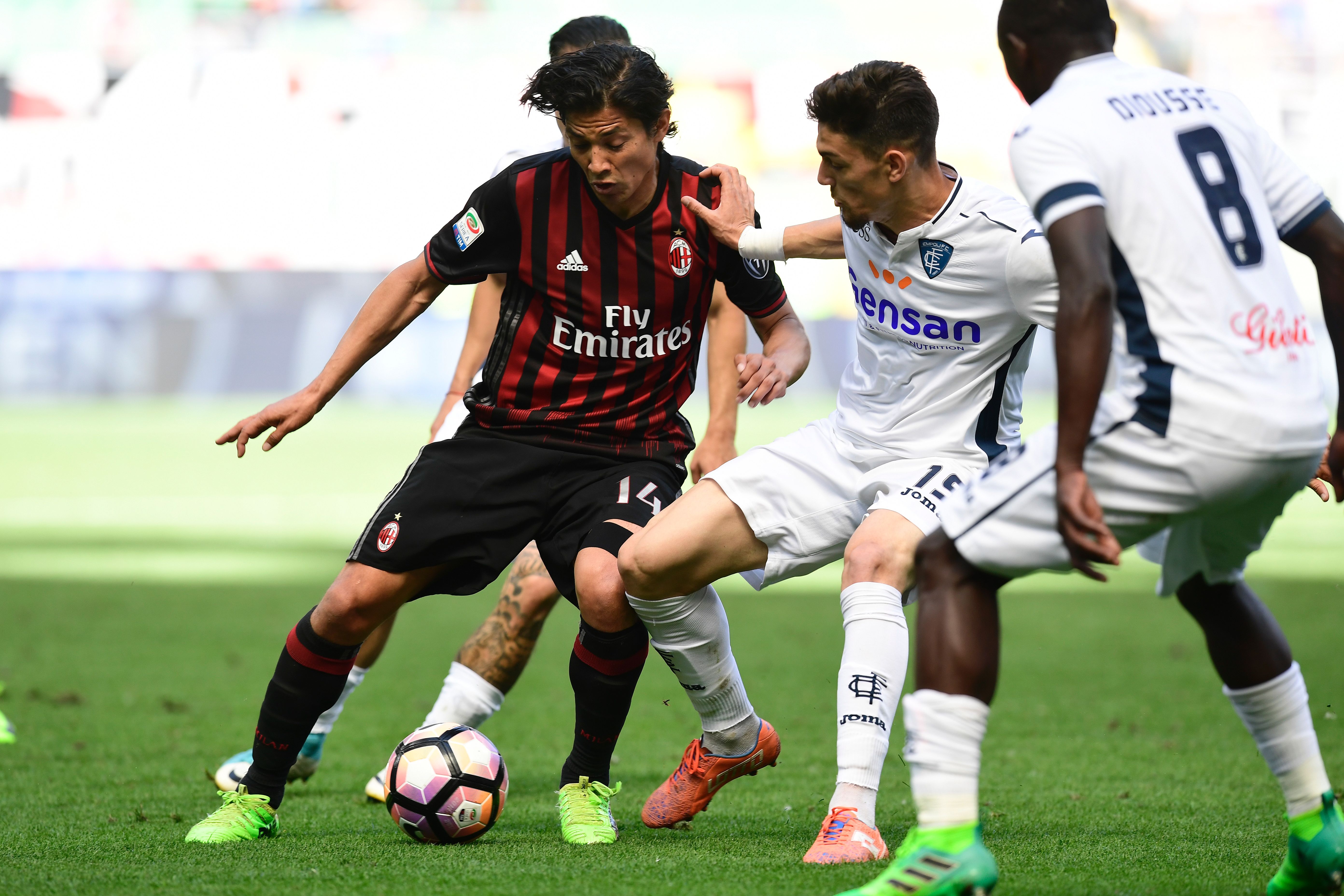 Sosa (5.5): Terrible first half from the midfielder. Much better in the second. He improved his passing and assisted Milan's only goNal. Sometimes it just seems that he's defensively too weak and players get past him too easily, which where many counters originate against our team.
Pasalic (6): The young Croatian could have done better, but compared to Mati and Sosa in the first half he put on a decent performance. His passing seemed better than usual and he made his usual runs into the box, also winning a penalty. He could have tied the game in the final minutes, but was dispossessed just before shooting.
Suso (5.5): One of the most dangerous players as usual, but very selfish and monotonous today. Many useless shots from him and a missed penalty as a "cherry on top". More is expected from the Spaniard, who has been a consistent performer this season.
Lapadula (6): Scored a wonderful goal, but otherwise was very wasteful and not able to replicate his fantastic away performance against the same opponent from December. Despite not entirely impressing, however, he probably left a better impression than Bacca has in that last couple of games.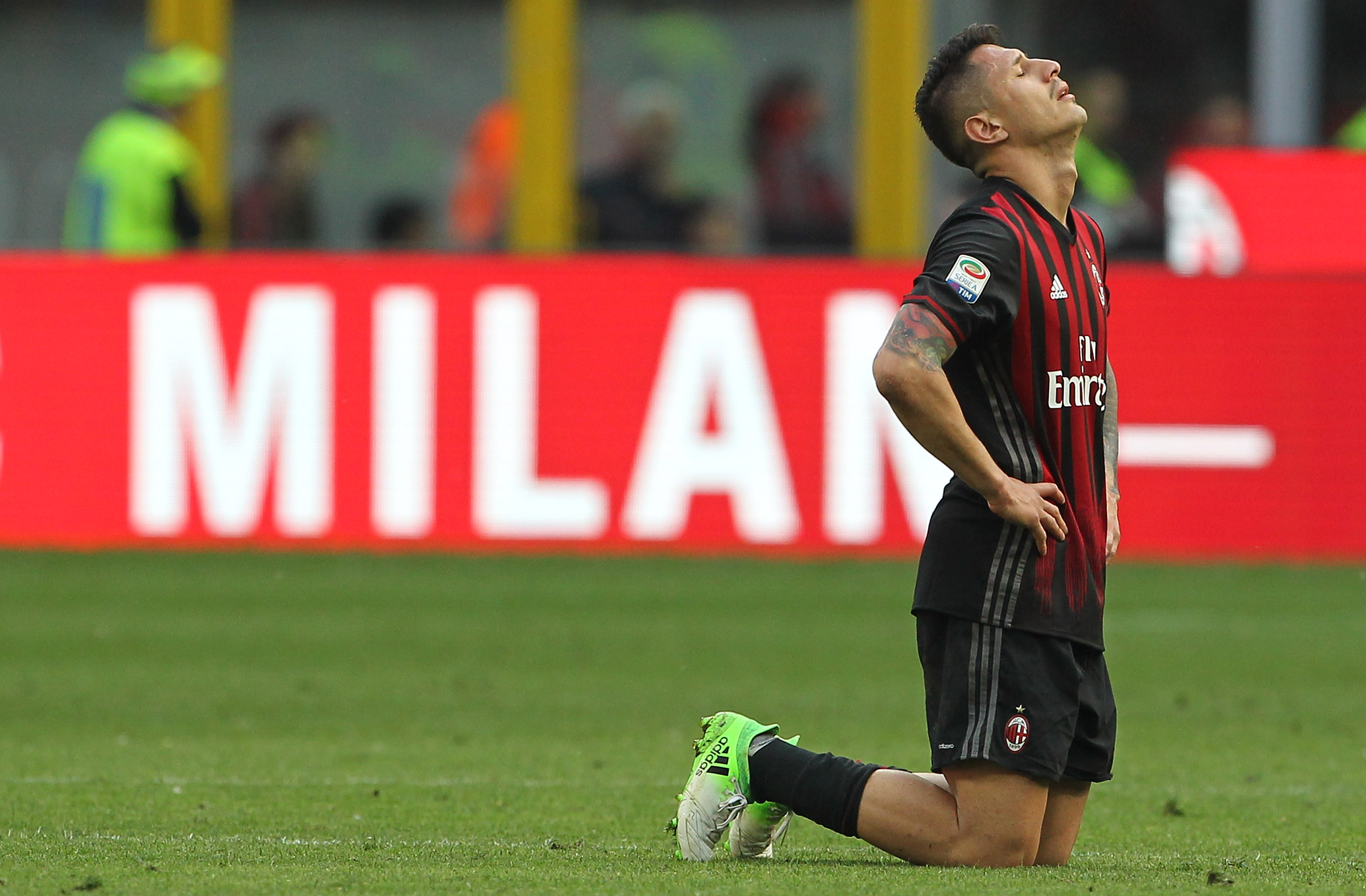 Deulofeu (5.5): Moderately dangerous and pacey, but looked somewhat tired, predictable and annoyed today. Empoli had him covered very well and expected every last bit of what he did.
Substitutions:
Bacca (5): Came on, probably made less than 10 touches and missed a complete sitter that could have tied the game. It was probably just the Colombian in a nutshell in the last couple of games. But somehow, he is still Milan's top goalscorer this season, which deserves respect.
Ocampos (5): Really really bad, but somehow almost equalized from a corner kick, when his shot hit the crossbar. Otherwise almost no impact.
Honda (6): It was a surprise to see him on the pitch after a long time, but the Japanese looked really calm and in fine shape. Had a couple of fine passes and could have collected an assist.