It is no secret Milan have had a poor week off the pitch, but today that spilled over onto the pitch as well. Zero motivation, zero urgency, and zero points. 
A poor showing overall from the team backed by an empty stadium laid the foundation for the victory Genoa desperately needed in their relegation battle, all the while spelling disaster in Milan's Europa League aspirations.
STARTING XI
Begovic (5): Asmir conceded two tap-in goals. You can easily argue the defending is what costed the goals but you can also point to Begovic committing a save on the cross and not the shots. Donnarumma is missed.
Conti (5): Nothing to call home about, looked average in both attack and defence. Began to get a tad hot-headed towards full time which presumably led to his substitution.
Gabbia (4): The youth product was praised in his last outing but today lacked defensive positioning and was easily beat on the second goal. On the first goal, he made a lacklustre attempt to prevent the cross which could have spelt a different story if he was successful.
Romagnoli (6): An average performance. Nothing specific to point out against him, but on the same coin, there wasn't anything special to report about the captain today either.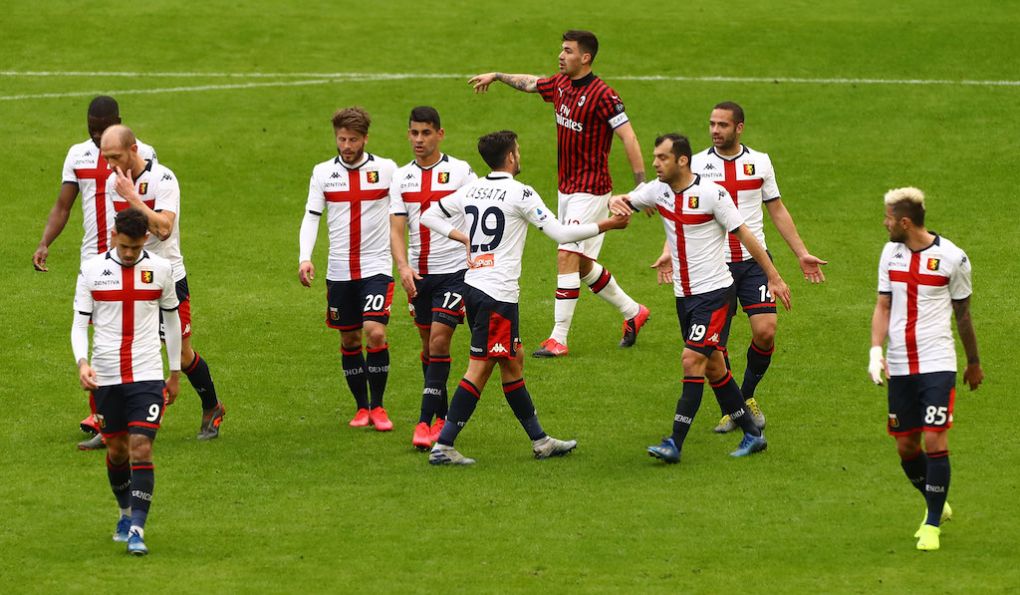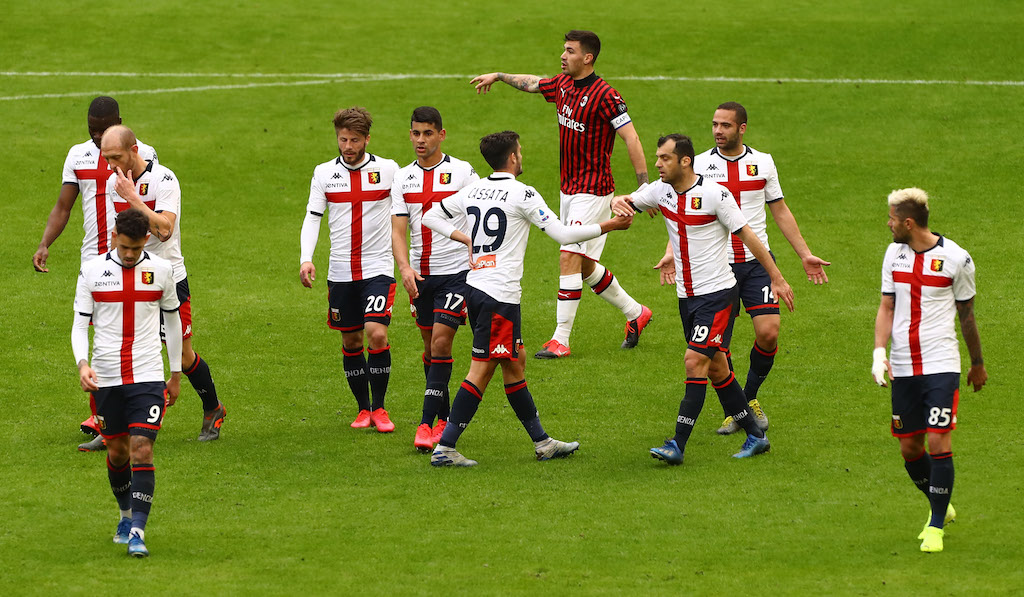 Theo Hernandez (5): When Theo arrived at Milan, his main criticism was his form in defence. Today that hole in his game was grossly exposed. He is the fastest player on the pitch yet could not contain his man and was spun around which lead to Genoa's first goal of the day.
Castillejo (5.5): Samu had found his stride after taking the starting role from Suso. With Suso gone, however, it seems Samu is comfortable in the role and his performance has dropped back into the shape it was prior to his emergence. A confusing putting from the Spaniard.
Kessie (6): In what was a boring game from start to finish for Milan, again we find a player with nothing of note to report. He played the full game yet his impact was far from noticed.
Bennacer (6): Ismael covered a lot of ground but was overall far from effective. Outside of a few key passes that lead to nothing, it is hard to praise the Algerian but far from a player to blame for today.
Rebic (6): Rebic's goal-scoring run ended today and he was eventually subbed off in favour of Leao. Unlike in his last six outings, Rebic was far from deadly and, while ending up in dangerous positions, was unable to get the ball off most times, opting for a pass to Theo or otherwise.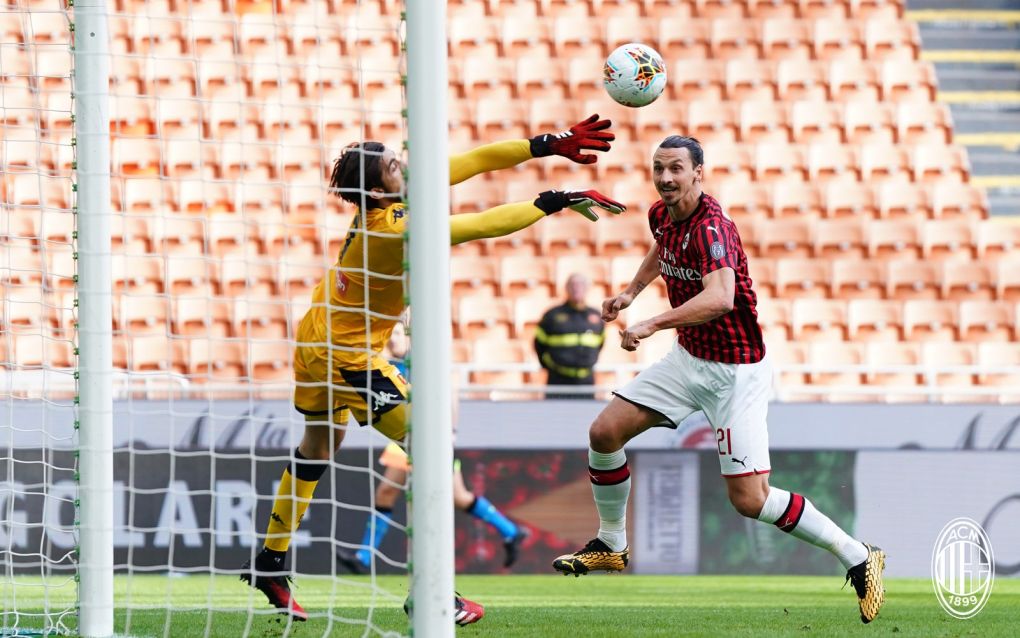 Calhanoglu (6): Hakan earns his rating because of two moments in the first half. One a nice ball to Zlatan which lead to a saved shot on goal, and two, a nice ball from Zlatan that lead to a saved shot on goal from the Turk himself. Outside of that, however, Hakan failed to deliver much else.
Ibrahimovic (6.5): Zlatan earns the highest ranking today simply because he found the back of the net, but his overall game was not much better than anyone else's. On multiple occasions, you can see a lack of communication between his ideas and the rest of the squad.
When this break down occurs Zlatan is the first to complain, even if it could be his fault. Always a big personality, Zlatan was able to half the deficit late in the game but it wouldn't make a difference in the end.
SUBSTITUTIONS
Leao (5.5): Leao has been kept out of games for some time now and his return was far from spectacular. Possibly a victim of the pace set before he came on, Leao was unable to create much of anything and the support around him was missing as well.
Bonaventura (6): Jack seemed a breath of fresh air at moments. Leading up to the Zlatan goal, it seems a Hail Mary attempt from 45 yards out was the best move of the night unfortunately. He was able to break down a few defenders but ultimately his impact was low as well.
Calabria (NA): Davide came on during stoppage time.
MANAGER
Pioli (5): Fully aware his tenure with Milan has an expiration date in May, the tactician has very little incentive to push forward but today he made a strange call. Losing 2-1 at home against a relegation side, the Manager made a straight swap at RB, a position not being threatened, in lieu of more firepower. The decision was strange and seemingly one of acceptance rather than a push for a late draw.
READ MORE – AC Milan 1-2 Genoa: Two first half strikes down the Rossoneri in front of empty San Siro