Milan suffered yet another loss as Fiorentina claimed all three points at San Siro this evening, thus increasing the pressure on Giampaolo who has been heavily questioned lately. 
Pulgar gave Fiorentina the lead in the first half from the spot, after Bennacer brought down Chiesa in the box. In the second half, Milan went completely missing, conceding two more goals, causing another penalty and getting a man sent off.
Donnarumma (6): One of the few bright spots in the team. He was very exposed by his teammates, but managed to stay calm in important moments. Couldn't do much about the goals, and saved a penalty after failing to keep out the first one.
Calabria (5): Definition of mediocrity. Poor crosses, poor passes, poor defending and so many mistakes in the build-up, simply embarrassing.
Musacchio (4): Lost most of his duels with Ribery, one of them leading to a red card. The Argentine defender ruined Milan's chances at 0-1 with that reckless challenge, making him the biggest reason as to why the team lost.
Romagnoli (5): He was definitely not the worst today, but that doesn't mean much.
Hernandez (5.5): Despite making a couple of good and decent crosses, just like most of his teammates, he made too many mistakes throughout the game that benefited the opposition.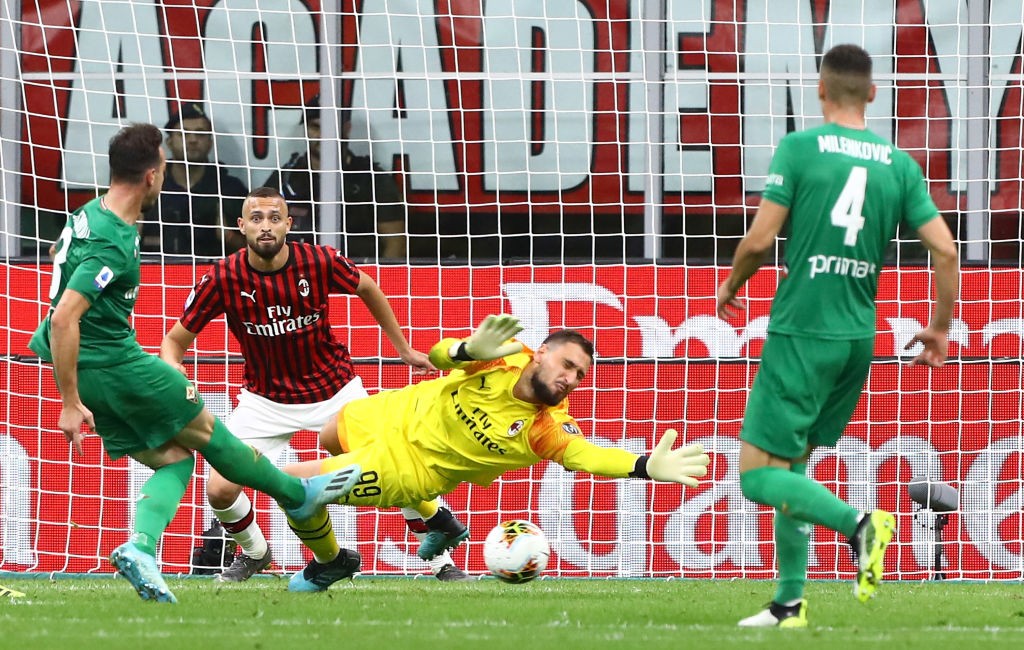 Kessie (5): The only reason he isn't considered worse than Musacchio is because he was taken off during the half-time break, thus avoiding further embarrassment both for him and his team.
Bennacer (4.5): He was supposed to be the player that ends the dullness of Milan's midfield but today, he made it worse, giving away two penalties in the process.
Calhanoglu (4): Awful passing, poor crosses, poor shots and a non-existent work rate, one could even wonder how he managed to stay on the pitch for the entire game.
Suso (5): We have seen worse performances from him but today he just looked unfocused, just like most of his teammates.
Piatek (4.5): Normally one would blame it on service but this time he has to take part of the blame. Poor first touch, sloppy with the ball and even his decision-making is questionable. In the end, he is more of a liability than an asset to his team.
Leao (6): Just like Donnarumma, he showed passion and determination which was proved by his outstanding goal. However, he was often let down by players around him which made him struggle at times.
Substitutions
Krunic (5.5): Was way better than Kessie in the second half, but that's not saying much.
Duarte (5): Came in during a tough time to clean up Musacchio's mess which made it difficult for him to shine.
Castillejo (N/A)