AC Milan enjoyed their first win of the pre-season after beating Feronikeli by two goals to nil, as Suso and Borini got on the scoresheet. 
Donnarumma (6): Didn't have anything to do as the team dominated and didn't allow the opposition to threaten him. Above all, he showed improvement in his distribution.
Calabria (6): Not exactly a perfect game. Never looked threatening going forward and even though he was decent defensively, he could have done much better.
Gabbia (6.5): Showed a lot of composure and confidence, truly impressive considering his age. Perhaps he will remain this summer, rather than leaving on loan. 
Romagnoli (6.5): Organized the defence beautifully, not giving the opposition many opportunities to score. Did, however, make a mistake which nearly led to a goal for the opponents.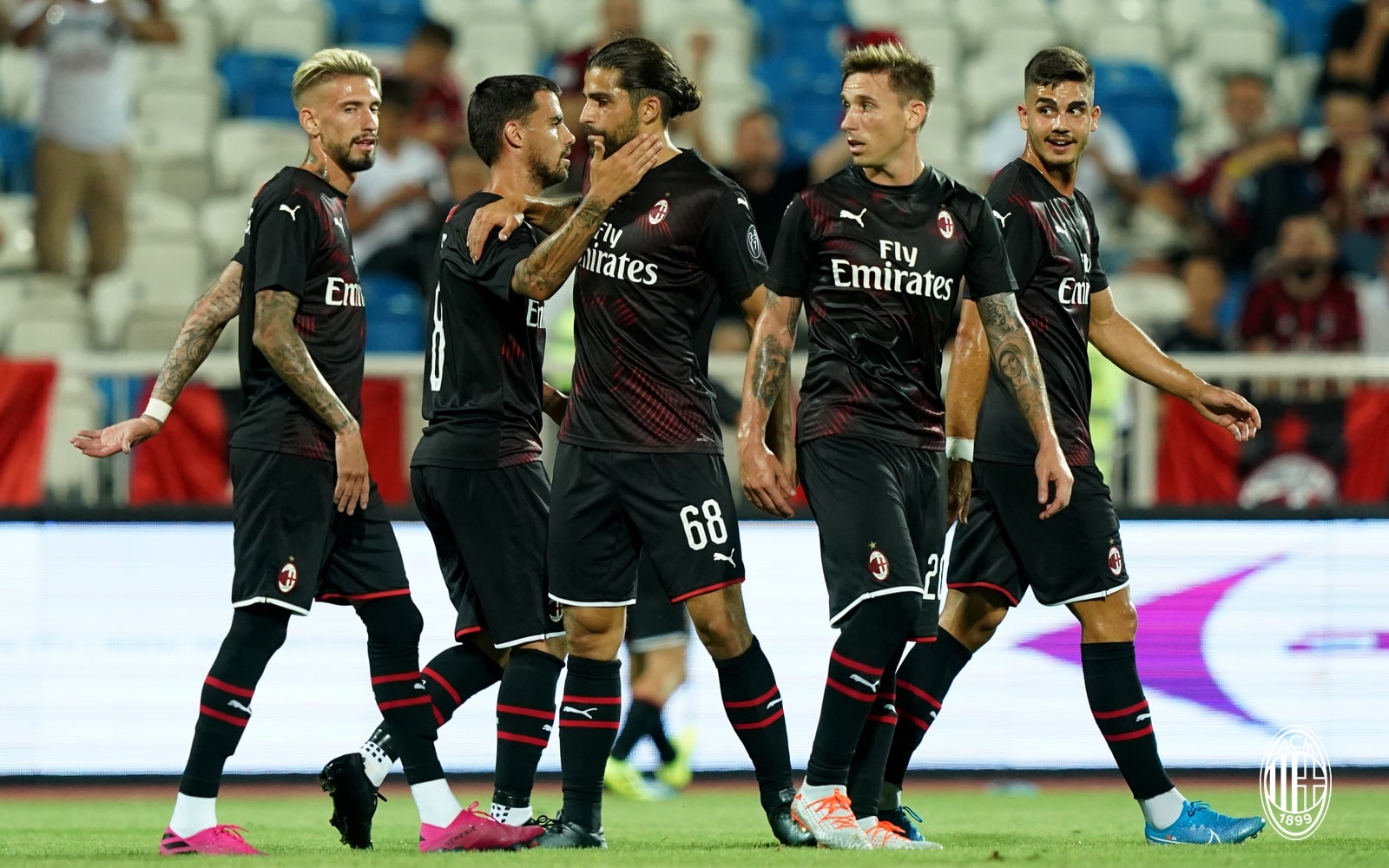 Rodriguez (6): Lacked courage when going forward, and we didn't see much of his distribution as a result of this. However, he was solid defensively.
Krunic (5.5): We didn't really see much of the Bosnian. Furthermore, he lost a lot of balls and offered little creativity to the game. 
Biglia (6.5): Another solid display. Dictated the tempo of the game and was very solid in the defensive phase as well. Will be a nice battle with Bennacer for the starting spot. 
Calhanoglu (6): Pretty standard performance, but surely the team expects much more from him creatively. He can do better, and he knows it.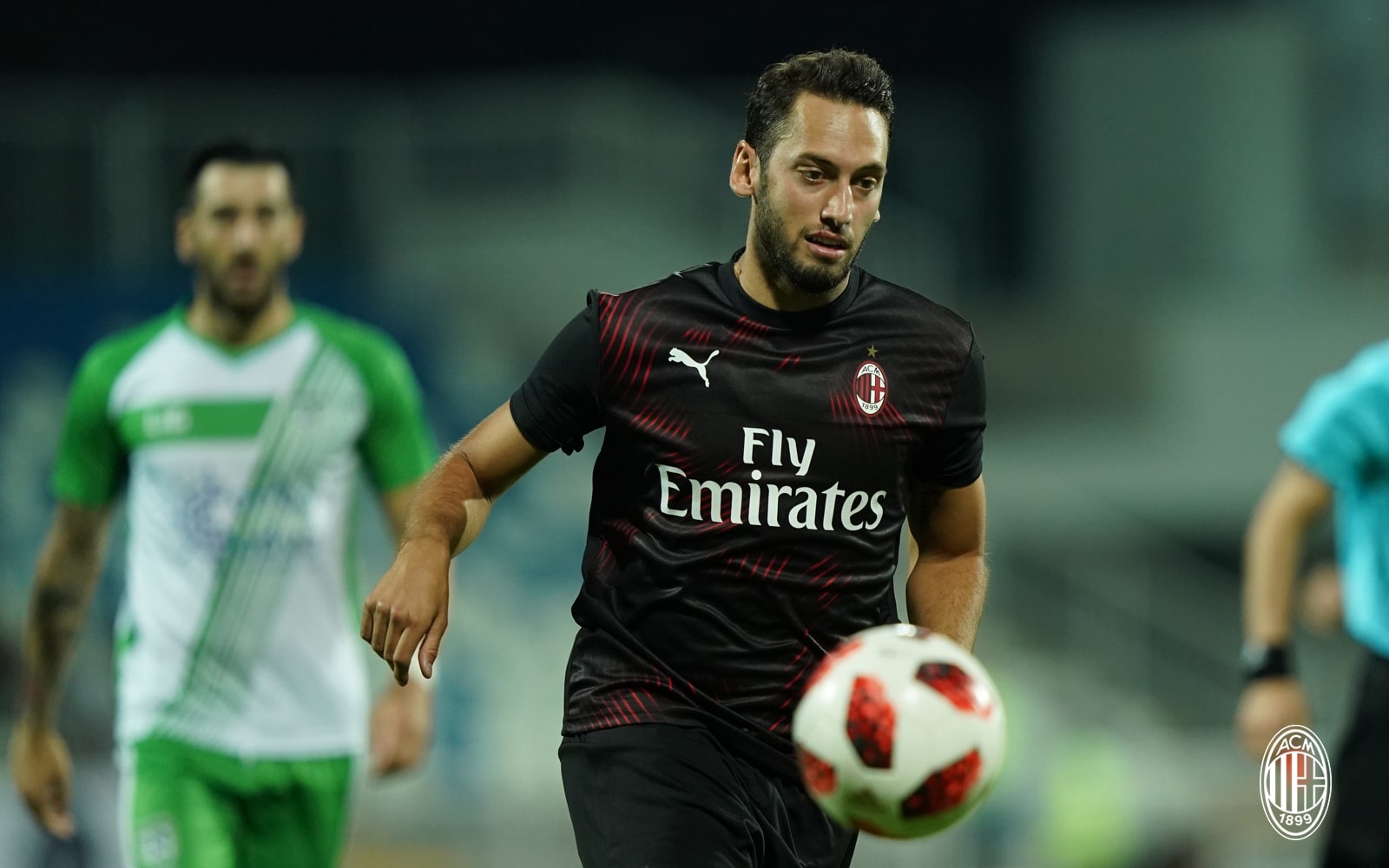 Suso (8 – MOTM): Once again, he showed how important he is to the team. In fact, his free-kick goal wasn't even his best display tonight. His passing was impeccable, he was everywhere, distributing the ball and creating dangerous chances for his teammates.
Castillejo (4): Embarrassing performance. Poor first touch, ball control, finishing and passing. Perhaps the worst Rossoneri player on the pitch tonight. 
A.Silva (5.5): Not exactly great, he made a couple of good runs but also wasted a couple of good chances. Had he been more clinical, then he surely would have scored this evening. 
Substitutions
A. Donnarumma (6): Didn't have much to do, bar a shot which hit the bar. It looked like he might have got a touch, but either way it was kept out. 
Musacchio (6): Nothing spectacular from the Argentine defender, rather pretty standard. Not bad, in other words. 
Strinic (5): He tried and tried but ultimately failed to execute what he wanted to do offensively. Defensively, he was solid. 
Borini (7.5): Scored a goal and was all over the pitch, distributing and creating chances for his teammates. Another good pre-season performance from the Italian.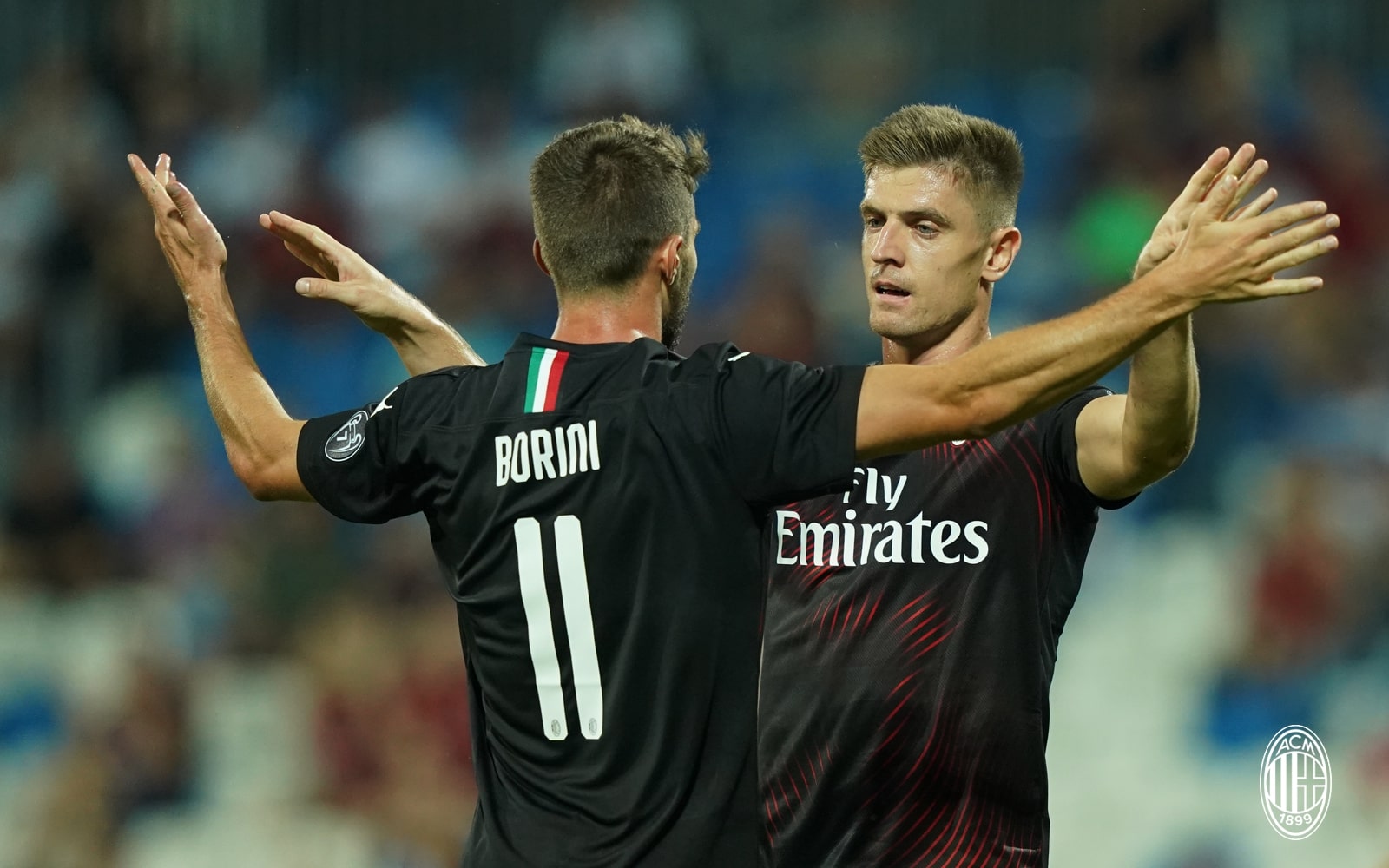 Paqueta (7): Sophisticated, confident, creative and impressive. What Milan have missed so far this pre-season, many would say. 
Bonaventura (7): Despite being absent for a whole year, he looked like he never left. Incredible performance from the midfielder, although he left the pitch in the second half. 
Leao (6.5): Very promising display, delivered a beautiful assist for Borini's goal and was very dangerous anytime he had the ball.
Piatek (6): Not his best performance, as he was mostly invisible but he wasn't exactly terrible either. Hard to assess, since he didn't get many chances. 
N/A: Brescianini, Laxalt and Maldini.