AC Milan prevailed over Bologna 2-1 in a dramatic showdown at the San Siro and are still keeping hope for Champions League football alive. However, the Rossoneri once again struggled to show a real response to the recent negative moments of the team.
STARTING XI
Donnarumma (7): A great performance from Gigio. Saved Orsolini's big chance in the first half and had several other good saves throughout the game. There was nothing he could have done during Destro's goal.
Abate (7): Once again when called upon, Abate showed his worth. A very solid performance, especially defensively. Extremely disciplined and aware.
Zapata (6): Looked somewhat shaky in the first half but later on improved and looked more solid at the back.
Musacchio (5): Has been a real liability since the penalty conceded against Juventus. Sometimes looks too sure of himself and is capable of misplacing the easiest of passes. Not reliable.
Rodriguez (5.5): Not bad but not too good either. Orsolini made him look silly in the first half when he skipped past him but otherwise, there were not many mistakes leading to big chances from his flank. Anonymous going forward.
Kessie (6.5): A fine performance from Kessie. Made incredible effort and ran all over the pitch, showing his physical dominance. In terms of productivity, it was probably not his best day but he gave a lot in the middle of the field.
Biglia (4): Up until his substitution he seemed lost, careless, too slow in his responses. Really nothing worked for the Argentinian.
Paqueta (5): A bad performance even from the Brazilian. His passing was off, his runs were predictable. He was involved in the second goal but ended up getting a very avoidable red card in the second half.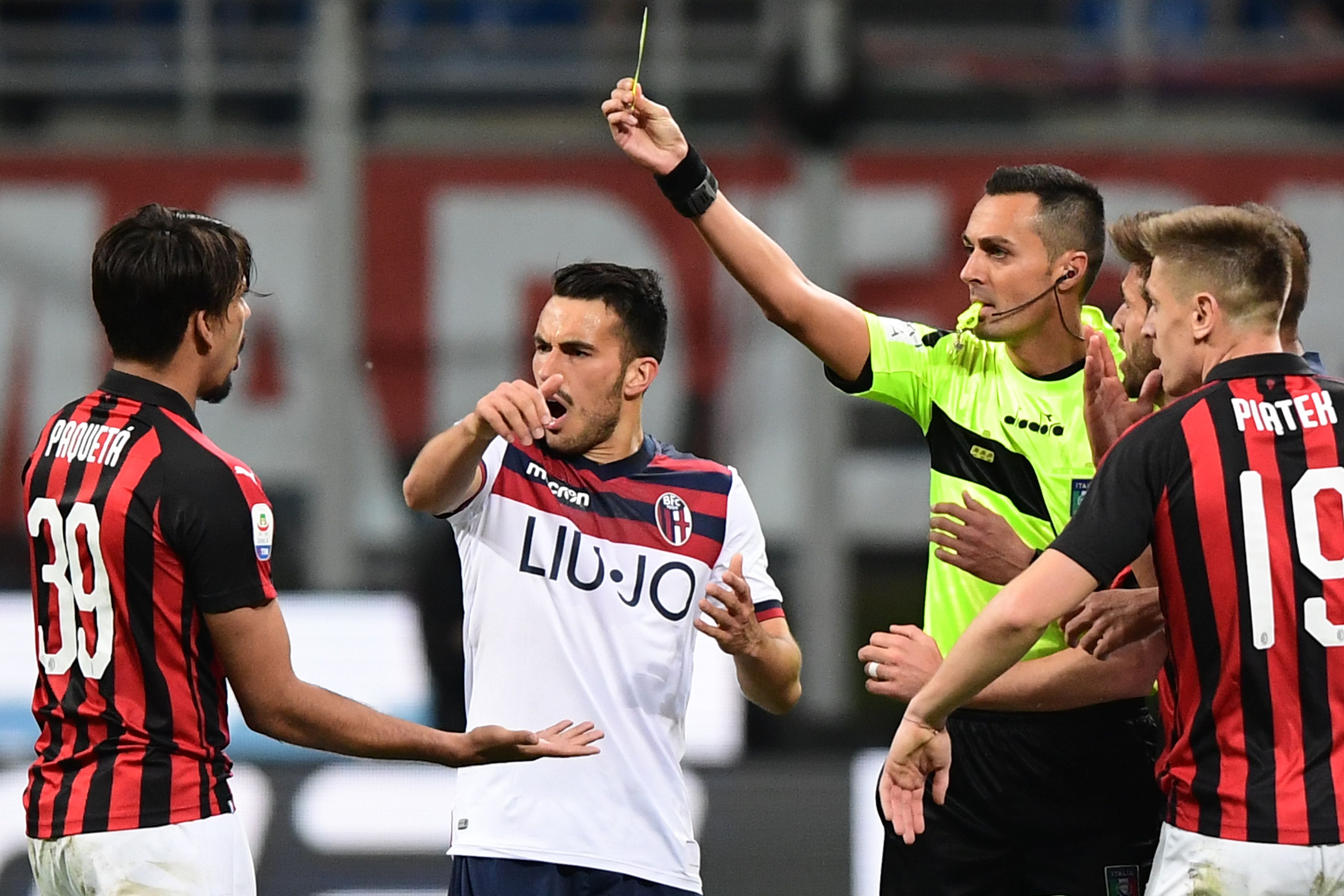 Suso (7): Finally a positive performance from the Spaniard. Could have had two assists already in the first half and scored a great goal after a very long time. Was dangerous and looked hungry for redemption.
Piatek (5.5): Once again he was not too involved in the game too much. Worked very hard, especially when the team was down to 10 men but otherwise, his biggest chance was a header from a free kick which went wide in the first half.
Calhanoglu (6): Did not look that bad. Had two great shots that could have ended up in the net and participated somewhat well in the attacking game. Not the best performance but can be deemed as satisfactory.
SUBSTITUTIONS
Mauri (7): An enormous difference compared to Biglia. Hungry, full of desire and energy. Looked very good and composed on the ball. Will likely get much more minutes in this season finale.
Borini (7): What more can you ask? Came on, scored the winning goal, worked his socks off. A fine contribution.
Castillejo (N/A)