Milan got the job done at San Siro earlier this afternoon as an own-goal secured the win against Genoa. It wasn't pretty for a majority of the game, but at least the three points were claimed and that is the important thing. 
Starting XI
Donnarumma (6): Made some good stops to deny Genoa and was also very solid in the build-up, always helping his teammates out when in difficulty. However, he nearly cost Milan the win with somewhat of a howler, saved by the centre-backs.
Kalulu (6.5): The Frenchman looked bright and was involved a lot in the player, also doing exactly what was required of him in defence. He could perhaps improve a bit when driving forward with the ball, but he's indeed a big talent.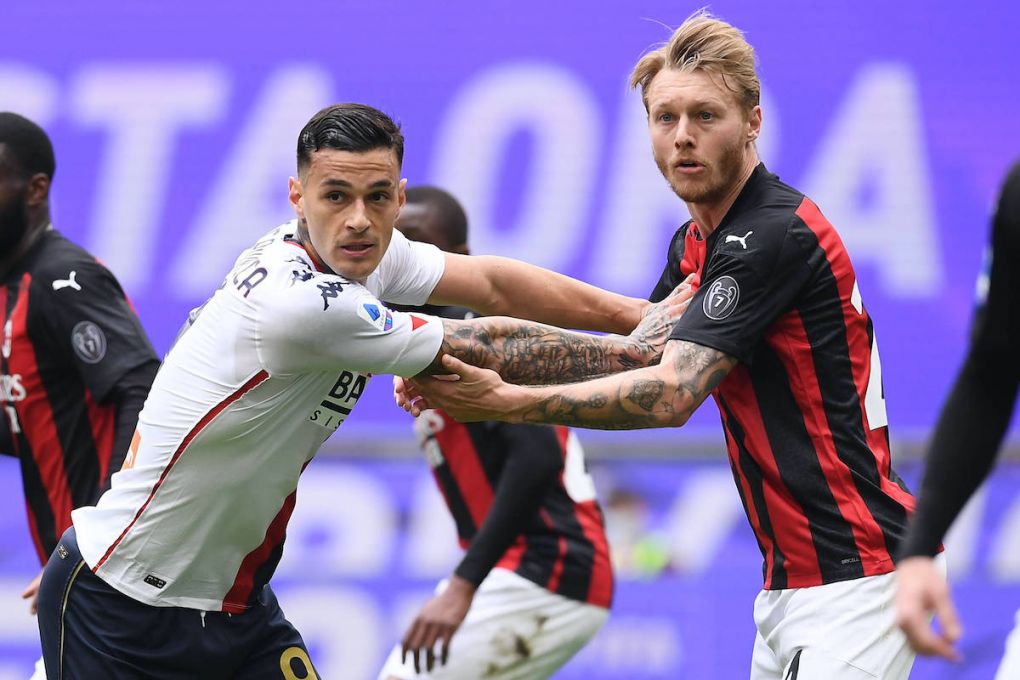 Kjaer (6.5 – MOTM): Another commanding display from the Dane at the back and he didn't make any mistakes at the back. He nearly got on the scoresheet with a nice header as well and his performance was very good.
Tomori (6): He completely missed Mattia Destro when the latter converted a corner for Genoa and that simply wasn't good enough for him. Rating would have been lower if it hadn't been for his incredible goal-line clearance, just after Kjaer stopped one on the line as well.
Hernandez (5.5): It's very frustrating to watch the left-back these days as although he gets the basics right in defence, his touch often lets him down when going forward and we saw plenty of examples of this today. Not good enough.
Bennacer (5.5): Just like Hernandez, his touch was subpar today and he missed several easy passes, which could have hurt Milan more. In short, he really didn't look like himself on the pitch today and that might be worrying.
Kessie (6.5): A pretty standard performance from the Ivorian who did loads of good in both phases of the game. Was calm until the final whistle and this helped Milan secure the three points in the end.
Saelemaekers (6): Decent outing for the Belgian who used his quick feet to open some space for the Rossoneri. Created a few chances as well but was taken off with 30 minutes to go, which is understandable given how hard he works.
Calhanoglu (6): He had a good start to the game but then he started to make some mistakes and they were really frustrating ones. On the other hand, he was responsible for the corner that ended up in the back of the net and he had some good spells.
Rebic (6.5): Fantastic strike to open the scoring and he was the only real energy spark in Milan's attack for most of the game. However, he also missed a huge opportunity at the beginning of the second half from very close range.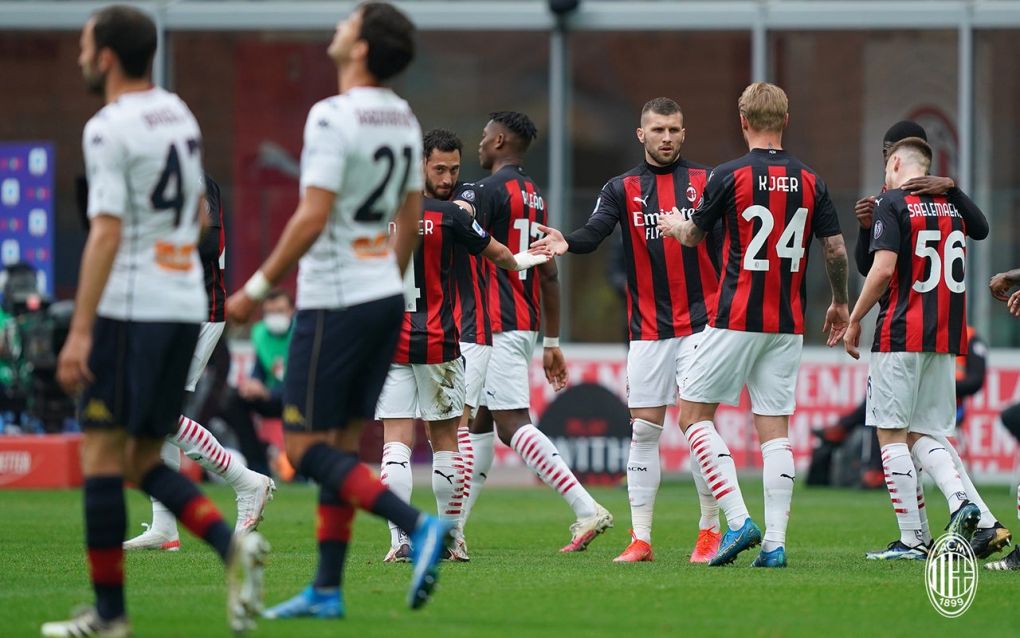 Leao (5.5): It was indeed a big test for the Portuguese youngster and it's pretty clear that he failed. Had a great chance to double the lead early on but his touch let him down, more than on one occasion. Simply not good enough.
Substitutes
Mandzukic (6): He got 30 minutes on the pitch and his presence was important as Milan need a target man. He was also somewhat behind the second goal as he put Scamacca off guard when he jumped for the ball. Decent overall.
Diaz (5.5): Was meant to be an extra spark in attack but we barely saw anything from him in that phase. And when he did get the chance, he didn't succeed. Furthermore, he was almost non-existent in defence.
Dalot (6): The Man Utd loanee did well once again off the bench with a very solid defensive display, clearing the ball several times and also stopping the opponents. Promising yet again.
Tonali (N/A): Didn't play enough to get a rating.
Krunic (N/A): Didn't play enough to get a rating.
READ MORE: Kjaer and Tomori produce consecutive heroic goal line blocks to deny Genoa late on