Despite showing a fine display at the San Siro on Stefano Pioli's debut, AC Milan did not manage to grab the win, with a screamer from Calderoni equalizing the score in the final minutes of the match.
The Rossoneri took the lead with a great strike by Hakan Calhanoglu but after Conti's handball, Babacar took the opportunity and converted the penalty, though from the rebound. After that Piatek came on to give Milan the lead back but the above-mentioned wonder goal by Calderoni sealed the deal for a draw at the Giuseppe Meazza.
STARTING XI
Donnarumma (6.5): Really difficult performance to judge. Had almost nothing to do and even saved a penalty. The second goal from Lecce was a wondergoal and impossible to save
Conti (5): Had a fine game up until the handball which led to the penalty decision. Afterwards, it went from bad to worse and he looked like a changed and confused player.
Musacchio (6.5): Solid throughout the game. Composed and calm performance and didn't let Lecce's attackers cause a lot of trouble.
Romagnoli (6.5): Essentially the same as about his Argentinian counterpart can be said about the captain, who had a solid display, with both goals coming from other errors.
Theo Hernandez (7): Terrific display from Hernandez, who seemed to be all over the left side and combined well with Calhanoglu. His defensive display was also satisfactory today.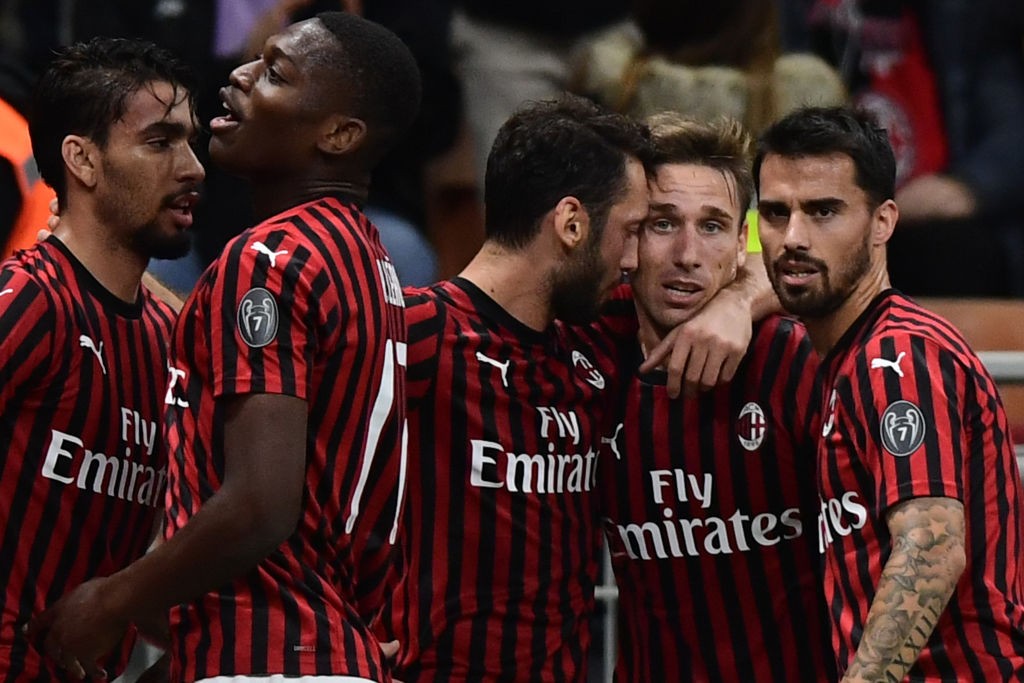 Kessie (6): An average performance. Was not involved as usual but combined well with Leao and Calhanoglu on several occasions.
Biglia (6.5): A fine display from the Argentinian. His passing was fantastic today and composure and calmness exemplary. Had two unnecessary giveaways, though, of which one eventually resulted in the equalizer.
Paqueta (5.5): Unconvincing. Had some interesting moments and skills but overall just didn't seem to make a real difference as we'd expect from him.
Suso (6.5): Seemed very comfortable to be back on the wing. Had a couple of dangerous shot and his fantastic pass to Leao almost resulted in the second goal. However, he suffered a bit from the fact that Milan used the left side much more.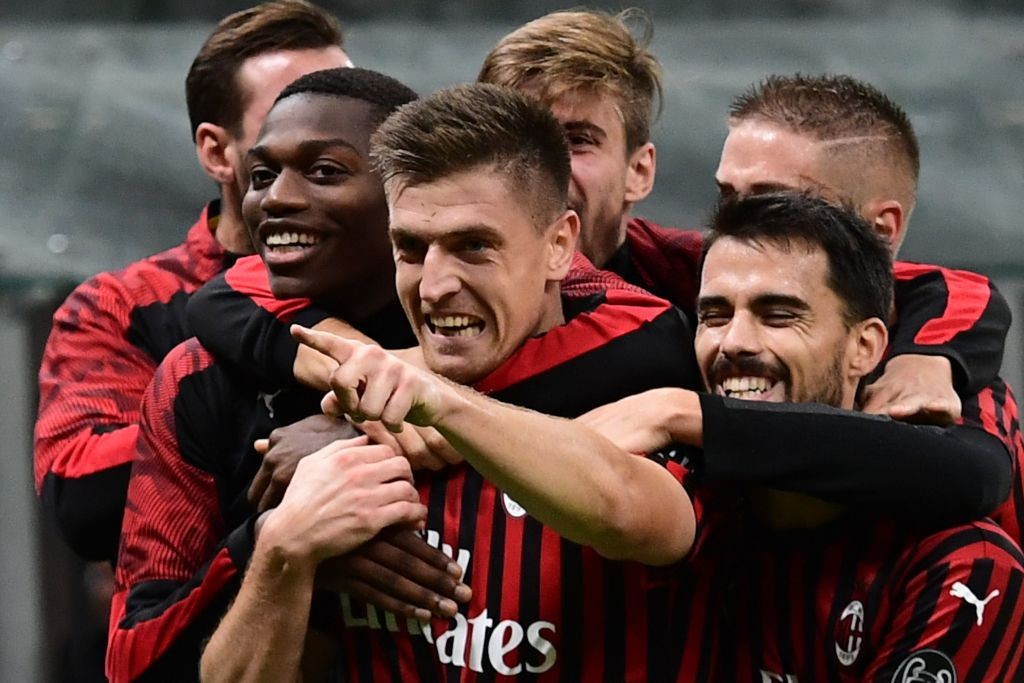 Rafael Leao (6.5): Great movement, great in the build-up play and capable of creating his own chances. Was the team's most dangerous player in the first half and definitely should have scored at least one goal. For that reason, he receives "only" 6.5.
Calhanoglu (7.5): Milan fans have not seen such an energetic and hungry Calhanoglu in months. Seemed to be everywhere and the free role Pioli gave him really benefited him in showing the best of what he has to offer, with the Turkish international scoring a goal and grabbing the assist to Piatek's goal.
SUBSTITUTIONS
Piatek (6.5): Seemed somewhat sloppy at first after coming on but made an instant impact with the second goal which is all one could ask from him.
Krunic (6): Looked interesting in the time he was given. Had a couple of good passes and dribbles. Perhaps could be of more use towards the future.
Rebic (N/A)