After 24 games, Milan's unbeaten run came to an end this evening as Lille won by three goals to nil at San Siro. Not the result Stefano Pioli's men were hoping for, but hopefully they can move on and improve. 
Donnarumma (4.5): The goalkeeper made a crucial mistake on the second goal, failing to stop a relatively tame effort. Other than that, though, he couldn't have done much differently.
Dalot (5): Was alright in the first half but improved in the second half, especially in the attacking phase. Lacked the final touch, though, and also could have done better to help out the defence.
Kjaer (5): The Dane didn't have the best of nights, but it's also hard to assess him as an individual when the defence was exposed so many times this evening. The midfield just didn't give them enough support.
Romagnoli (4.5): Poor display from the captain, who lost several duels and also looked very fragile in one-on-one situations. Gave away the penalty with a very silly foul, and although it was soft, it's the second pen he has caused thus far.
Hernandez (5): Ran a lot and also got into good positions on several occasions. That being said, it remains unknown what Pioli's plan actually was as the balance was quite off whenever the Frenchman went forward.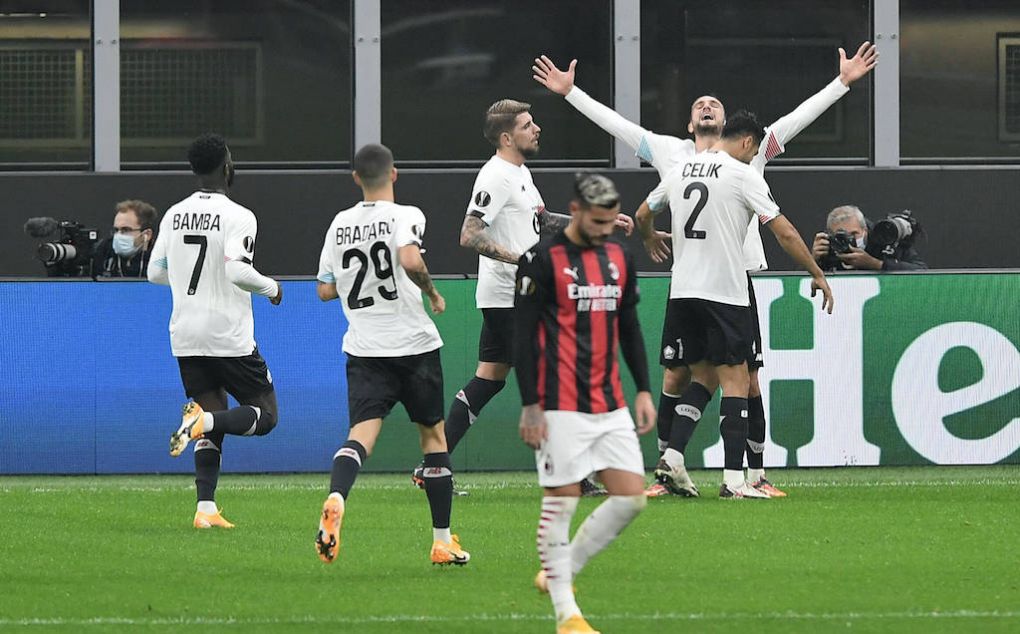 Tonali (5): The youngster did alright this evening, under the circumstances, looking a lot more secure and composed. He was unable, however, to fill the shoes of Bennacer which isn't easy for any player at this point.
Kessie (5): Did well in many sequences and found good positions early on, but started to make a few mistakes when he was under pressure. He didn't crumble, though, which was important for the Rossoneri.
Castillejo (4): The Spaniard was an absolute disaster on the right flank, squandering every chance he got as he continues to shift onto his left foot. It's just not happening for him and at this point, he definitely shouldn't start.
Krunic (4.5): He was invisible for most of the game and whenever he got the ball, he did one thing right and the other wrong. Frustrating performance, in other words, as he can do a lot better than that.
Diaz (5.5): One of the positives for Milan this evening, using his technique to create several chances for his teammates. Worked tirelessly until he was subbed off in the second half.
Ibrahimovic (4.5): Surprisingly quiet, although the Swede did win a few duels and tried to set up his teammates. He seemed very frustrated, though, and ultimately we didn't get to see much from him this evening.
Substitutes
Leao (4.5): Made a few good runs but this wasn't his evening, missed a big chance to at least give Milan one goal as he fired wide from close range.
Calhanoglu (5): Nothing spectacular from the Turk, but he did add some more balance to the side.
Bennacer (5): Immense for Pioli's side, maybe he should have started this game.
Rebic (5): He had a few chances and overall, a decent performance although he didn't get on target.
Hauge: N/A
READ MORE: Unbeaten run ended by heaviest ever European defeat at San Siro