Starting XI
Donnarumma (5): The young goalkeeper didn't have much to do but could have prevented both Rijeka goals. Gigio really needs to improve on his clearances and passing.
Musacchio (7): By showing great strength and solidity in defence, the Argentine put in another impressive performance and scored his first goal for the Rossoneri.
Bonucci (5.5): Despite getting his first assist of the season with a sweet backheel, Il Capitano put in a lacklustre performance with sloppy passing and poor defending.
Romagnoli (6): It was a pretty solid performance in defence from the young defender despite the fact that he gave away a silly penalty in the dying minutes of the match, nearly costing the Rossoneri 2 points.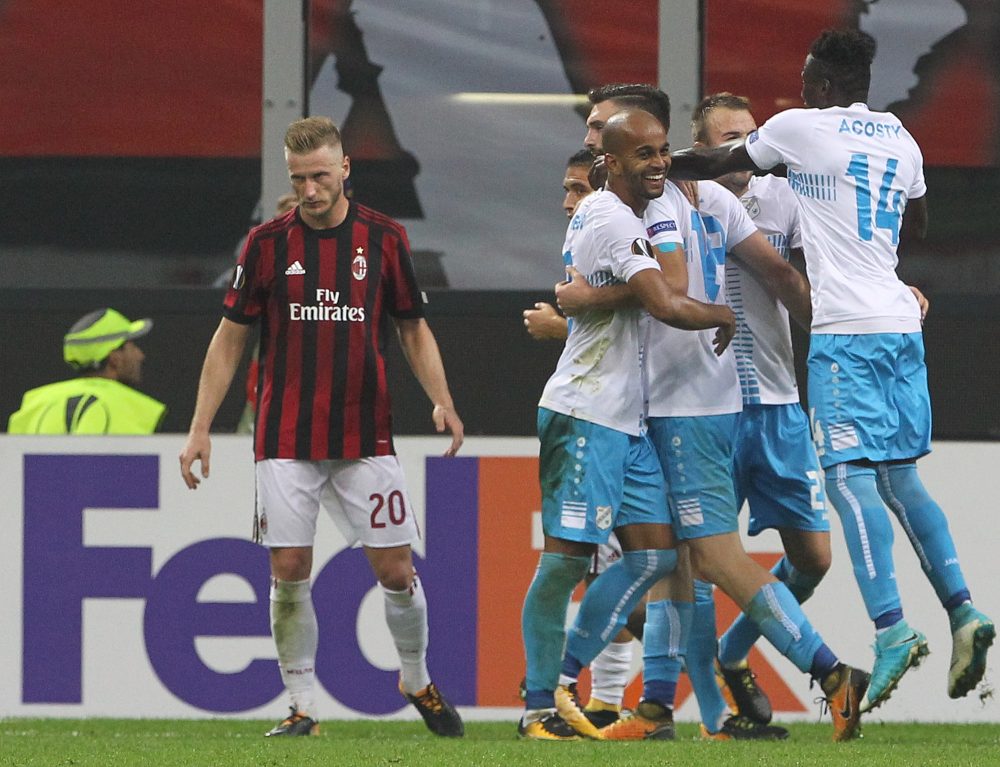 Abate (6): Ignazio Abate was really quiet in this match, barely making any sort of impact both in defence and in the attack. At least that's better than an absolutely terrible game.
Kessié (6.5): As usual, Franck worked tirelessly in the middle of the park, though he wasn't really into the game. We would have preferred to see him rested but nonetheless, it was a good game for the Ivorian tank.
Locatelli (6): Some good tackles and passes by Manuel Locatelli in the midfield who in most parts of the match seemed invisible. The youngster needs to be included in build-up more often.
Çalhanoglu (6): Not a great performance from Hakan, as he failed to deliver a few simple passes. Always a threat on set pieces, though.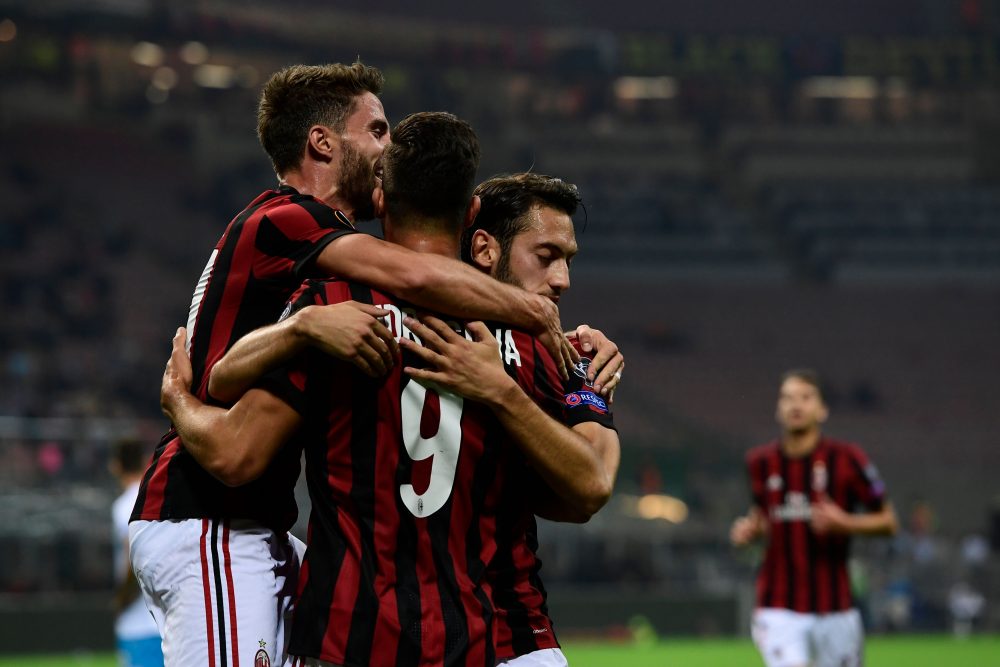 Borini (6.5): The Italian winger was quite sloppy in possession and decision-making but showed great commitment helping out in defence and assisted both the first goal and Milan's winner with a brilliant pass.
Cutrone (7): Kept quiet for most of the match, the Rossoneri youth product became the hero deep into stoppage time, scoring a fine pass by Borini to get the winner.
André Silva (8 MOTM): A fantastic performance from the Portuguese striker, who bagged his sixth goal of the season, all coming in the Europa League, and showed fine skill in the latter parts of the game, causing trouble for the opposition.
Substitutions
Bonaventura (6.5): Coming on for the injured Hakan Çalhanoglu, Jack made a positive impact in a midfield that didn't seem to have been in control of the game.
Mauri (N/A): Josè Mauri came on for a probably exhausted Franck Yannick Kessié later in the second half though didn't make too much of an impact.
Suso (N/A): Coming on for an impressive André Silva, the Spanish winger came on to maybe put the game to bed and gave the opposition a few problems.
The Manager
Montella (4.5): He got it all completely wrong. Vincenzo Montella has yet to understand how to make use of the squad at his disposal and we really can't understand why he started a lineup consisting mostly of our best players with a big game coming up this weekend. The team was sloppy in possession and barely a threat in attack.