AC Milan managed to defeat Lazio in a thrilling game, thanks to goals from Ante Rebic, Hakan Calhanoglu and Theo Hernandez. It was the perfect ending to 2020, and down below are the player ratings. 
Starting XI
Donnarumma (6.5): The goalkeeper had a difficult game as he was challenged more than usual, but he handled the pressure with maturity and composure.
Calabria (6.5): Not necessarily his best attacking performance but defensively, the right-back had a solid game and was an obstacle every time the opposition tried to create chances from his side.
Kalulu (7): Another impressive performance from the youngster who did not shy away from any challenge and played without fear.
Romagnoli (7): The captain was solid in defence and did a remarkable job organizing the defence and helping his team handle the pressure.
Hernandez (7.5): A standard performance from the Theo who looked outstanding in both ends of the pitch as he often does. But most importantly, the left-back inspired a late awakening of his team which resulted in a bullet header from the Frenchman to win the game for Pioli's men.
Tonali (6): Unfortunately, this was not the dominant performance his team needed to dominate the midfield. Instead, this was yet another underwhelming performance from Sandro that left a lot to be desired.
Krunic (5.5): A nervous performance from Krunic that did more harm than good. The midfielder failed to leave a mark on this game and made many avoidable mistakes.
Saelemaekers (5.5): The Belgian had a couple of interesting ideas throughout the game but was mostly let down by his final touch. A performance to forget.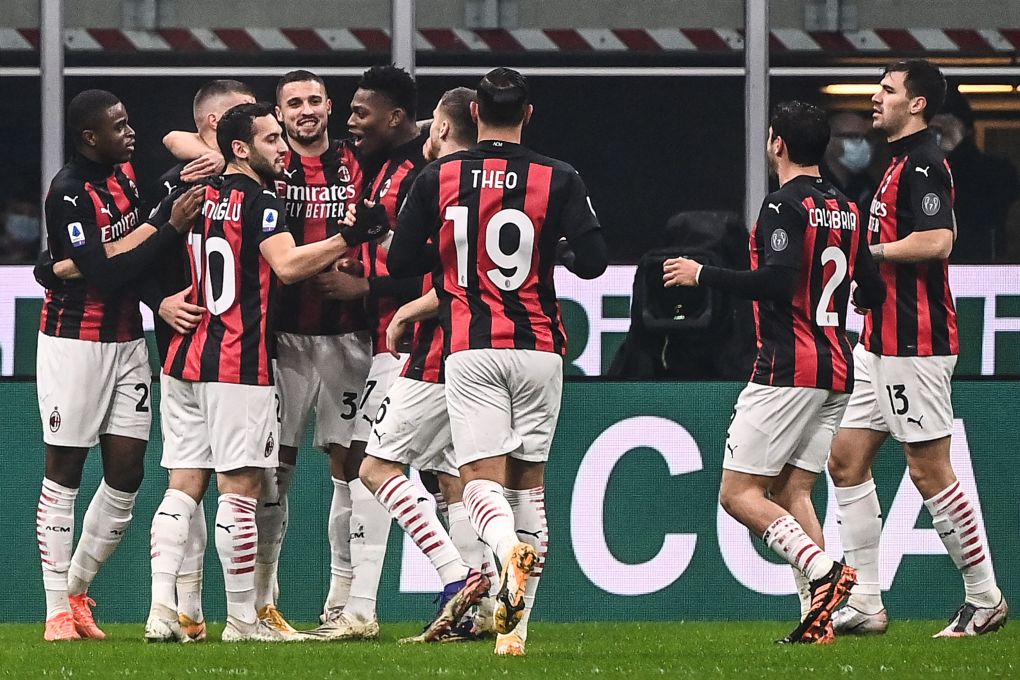 Calhanoglu (7.5 – MOTM): Easily the most creative player on the pitch. With two assists in the game, the Turk was a key player, he showed a lot of desire, did well fighting for the ball and his distribution was mostly on point. His well-taken penalty was just the icing on the cake.
Rebic (6.5): Returning to his rightful position benefitted Rebic greatly. The winger was rewarded with his first goal of the season. However, his second half was not as good as the first, missing a couple of crucial chances, but this is definitely a performance to build on.
Leao (6): He was dynamic in the first half, Leao seemed lost in the second as he failed to create much danger in the opposition half and did not make the necessary runs. His inconsistency during games continues to be a big problem.
Substitutes
Castillejo (6): While quite helpful defensively, the winger was not exactly the breath of fresh air Milan hoped he would be as he failed to leave a mark on this game.
Hauge (6): Did not do enough to revive the team offensively but his simple passes were helpful in the build-up.
Maldini (N/A): Didn't play enough to get a rating.
Dalot (N/A): Didn't play enough to get a rating.
READ MORE: AC Milan 3-2 Lazio: Last-minute goal from Theo Hernandez keeps the Rossoneri above Inter