AC Milan got the job done at the Wanda Metropolitano this evening thanks to a late goal from Junior Messias, of all people. They got their revenge on Atletico Madrid, therefore, and hope lives for making the knockout phase.
Starting XI 
Tatarusanu (6.5): Surprisingly he wasn't really called into action much at all this evening as Milan dominated the affair and conceded few chances. He did make a very good reflex save early on, though, and some stops later as well.
Kalulu (6.5): Another good display from the Frenchman, replacing the injured Davide Calabria. Maybe his positioning was just a tad off at times but he actually did great when moving forward, always comfortable on the ball.
Kjaer (7): Compared to his CB colleague, who we will get to, he wasn't as involved in the defensive side of things seeing as Milan had a majority of the possession. He was, however, crucial with his sweeping long balls and he also made a crucial clearance in the last seconds.
Romagnoli (7.5): Fantastic performance from the captain, probably his best of the season. He was always positioned and was very good passing-wise as well. He had a clear advantage over the Atleti players in the air and led the team perfectly tonight.
Hernandez (7): He was booed and the Atleti players tried to put him out of balance, but he remained very calm throughout the game. He didn't make any silly mistakes at the back this time and was crucial when Milan sometimes struggled to make ground offensively.
Tonali (7): He was incredibly good with his passing and often dropped down to claim the ball, leaving the other work to Franck Kessie. He dared to attempt tough passes and his pace really helps when he gets forward, or tracks back for that matter.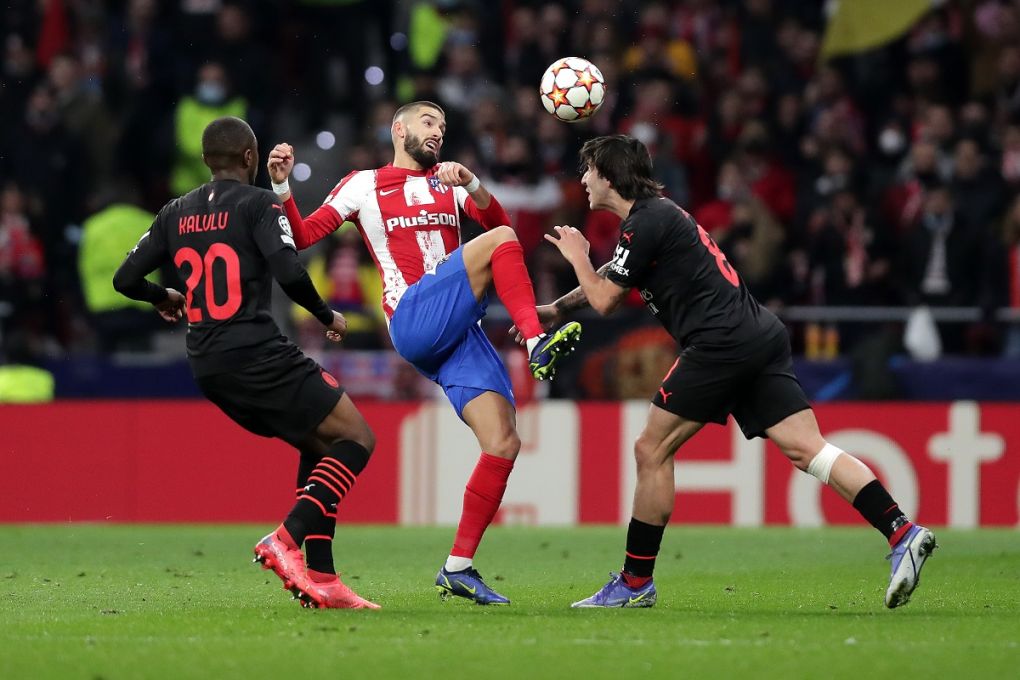 Kessie (7.5): He was just as good as Tonali in the midfield this evening and it's safe to say that the two complemented each other well. The assist for Junior Messias was simply stunning and he showed just how important he can be.
Saelemaekers (7): Sure, he had some attempts that perhaps didn't do much for the team. However, he worked tirelessly for the full 94 minutes and was really important with his movement. His importance was only highlighted when he moved to the left side, helping Milan create many chances from there.
Diaz (6.5): At times, we saw the Brahim that impressed us so much before he got Covid-19. You know, when it seems like no one can stop him. On the other hand, his final touch in the final third was rather poor, unfortunately.
Krunic (6.5): We can never expect a Leao-level performance from him at LW, that's just out of the question. Still, he was an important player tactically as he really helped out defensively and wasn't afraid to hold onto the ball. Decent.
Giroud (6): Not a good evening for the Frenchman, really. He was booked (although it was harsh) and he committed quite a few fouls afterwards. In short, he didn't have a huge impact, failing to create any chances.
Substitutes
Bakayoko (7): He did very well off the bench and could have opened the scoring, but his shot was blocked on the line. His physical presence almost allowed both Bennacer and Kessie to press high, which was nice to see.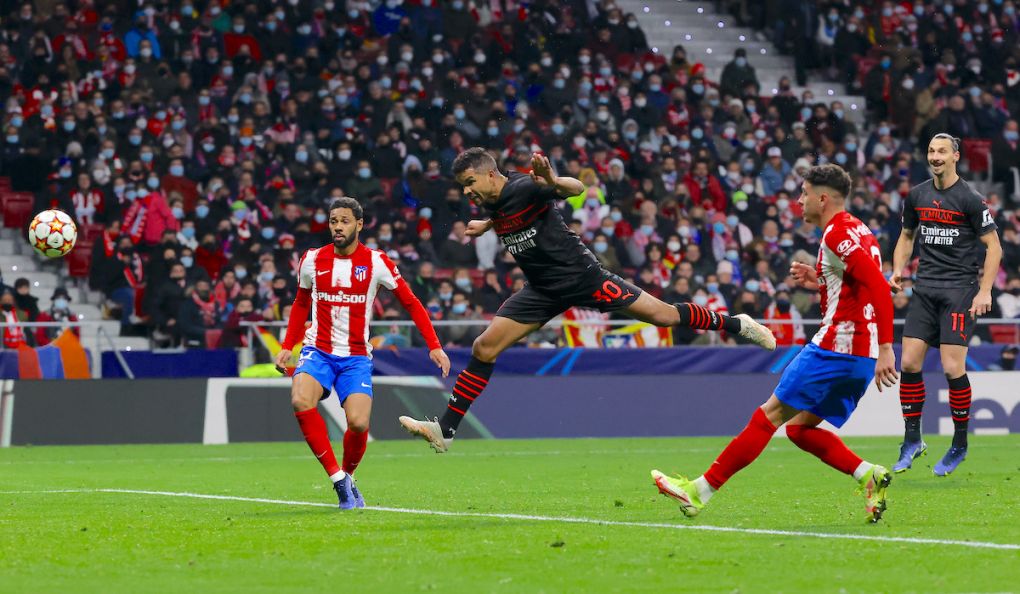 Messias (8): What a way to start your adventure in the Champions League. At 30-years-old, he made his first appearance in the competition and scored the winner with a lovely header. Plus, he won several free-kicks afterwards, always calm on the ball.
Florenzi (6.5): He had some decent strides forward and one shot that was just over. However, his biggest contribution was at the back with some smart defending on more than one occasion.
Ibrahimovic (6.5): He was an important physical presence and his impact was clear to see. Hopefully, the issue he struggled with in the final seconds isn't anything serious, as Milan need him against Liverpool.
Bennacer (6.5): Nice performance off the bench as he was given a more advanced role. He did well at shielding the ball and showed his qualities.
READ MORE: Messias nets first Milan goal with header to win it late on against Atletico Madrid