Milan managed to beat Benevento by two goals to nil earlier this evening, despite playing with just ten men for a majority of the game. Franck Kessie and Rafael Leao got on target, putting the Rossoneri back in first. 
Starting XI
Donnarumma (8): Kept a clean sheet and was a true leader on the pitch for his team. Made a few great saves and was very dominant in the aerial play, not allowing the home side to get on many crosses.
Calabria (7): The Italian continued his good form with another good display in both phases of the game. Was especially good in the defence and he remains the strongest Serie A defender in one-on-one situations.
Kjaer (7): Positive comeback for the Dane who made his first appearance since November. It looked like he had never left and his partnership with Romagnoli sure is strong. Was subbed off with ten minutes to go to preserve some energy.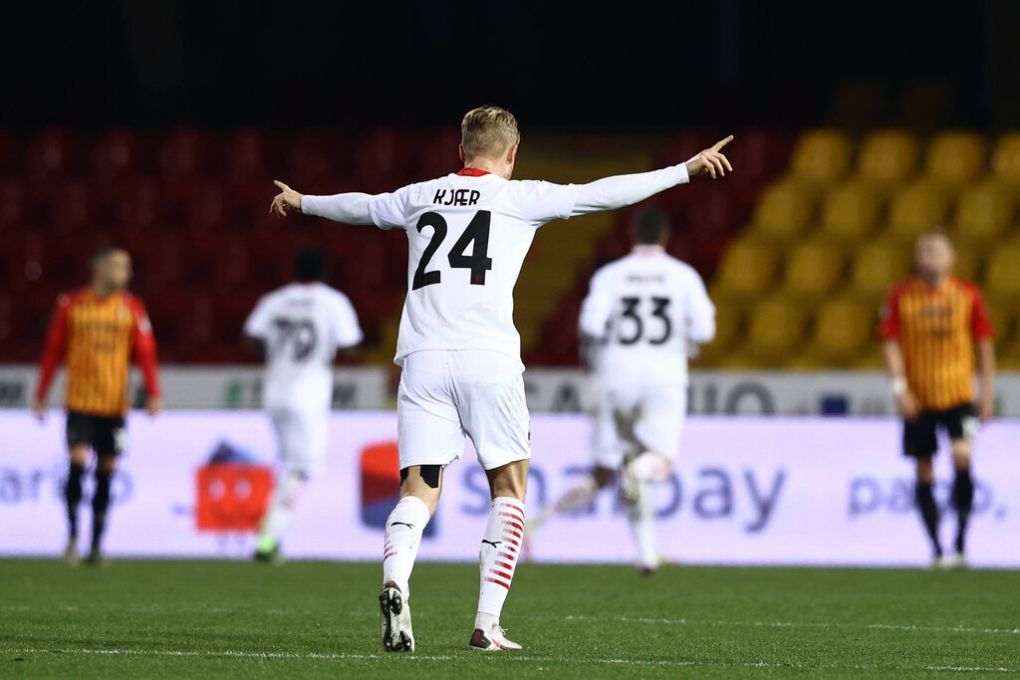 Romagnoli (7.5): The captain has certainly answered the critics with several good performances as of late. Today was no exception, helping his side keep a clean sheet not only by defending well, but also by leading his teammates.
Dalot (6.5): The Man Utd looked a bit out of place in the first half and was not always in sync with his defensive teammates. In the second half, though, he played a lot better and managed to win several aerial duels.
Tonali (5.5): Not a performance he would like to remember, getting sent off for the first time in his career. The foul was indeed silly and he put his teammates in a very tough position for the rest of the game.
Kessie (7.5): Franck the Tank lived up to his name this evening with a strong performance in midfield. He scored the opening goal, converting the penalty, and nearly had a second as he hit the inside of the post.
Diaz (N/A): Was subbed off after just 36 minutes due to Tonali's red card. Looked encouraging before that but not enough to give him a rating.
Calhanoglu (7): The Turk is a very important player for Milan and although he didn't get to attack as much this evening, he worked hard in defence instead. Hit the post with a lovely effort and was unlucky not to get on target.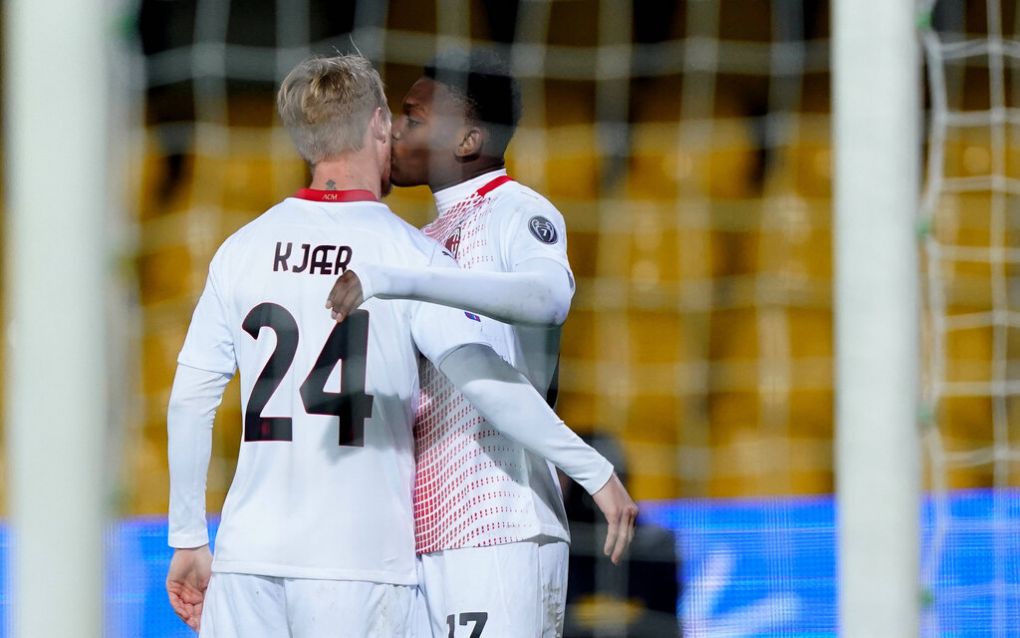 Rebic (7): After the goal against Lazio, Ante was eager to get another one but the red card meant he got another role, defending a lot. Prior to that, he won the penalty and then also assisted Leao in the second half.
Leao (7.5): The Portuguese youngster was absolutely crucial for Milan in the second half, after we didn't see much from him in the first. Scored the second goal with a lovely strike and also helped Milan keep the ball in their possession.
Substitutes
Krunic (6.5): The Bosnian, who came on in the 36th, did commit the foul that led to Benevento's penalty, but he also made a few crucial interceptions at the back. Certainly not the best Milan midfielder, but he got the job done for the most part.
Castillejo (6.5): Positive appearance off the bench, coming on with 20 minutes to go. Held the ball well and he probably would have had a higher rating with a bit more time.
Kalulu (N/A): Came on with ten minutes to go, not enough to give him a rating.
Conti (N/A): Came on with ten minutes to go, not enough to give him a rating.
READ MORE: Benevento 0-2 AC Milan: Kessie and Leao fire 10-man Rossoneri back above Inter