Rino Gattuso draws in his managerial debut with the Rossoneri, as Milan leave Benevento having only secured one point from the team at the bottom of Serie A.
STARTING XI
Donnarumma (6): Comfortable display from the teenage goalkeeper. Distributed well from the back, and made a great save before conceding on the rebound. Could do nothing to stop the second equalizing goal.
Musacchio (5.5): Made several excellent tackles throughout the game, but at fault for the final equalizing goal.
Bonucci (6): Commanded the defensive line well today and helped the team retain possession at the back. His trademark long balls were noticeably absent.
Romagnoli (5 – FOTM): Already on a yellow card, the young defender went to ground to stop a counter attack and found himself sent off. Not his best display.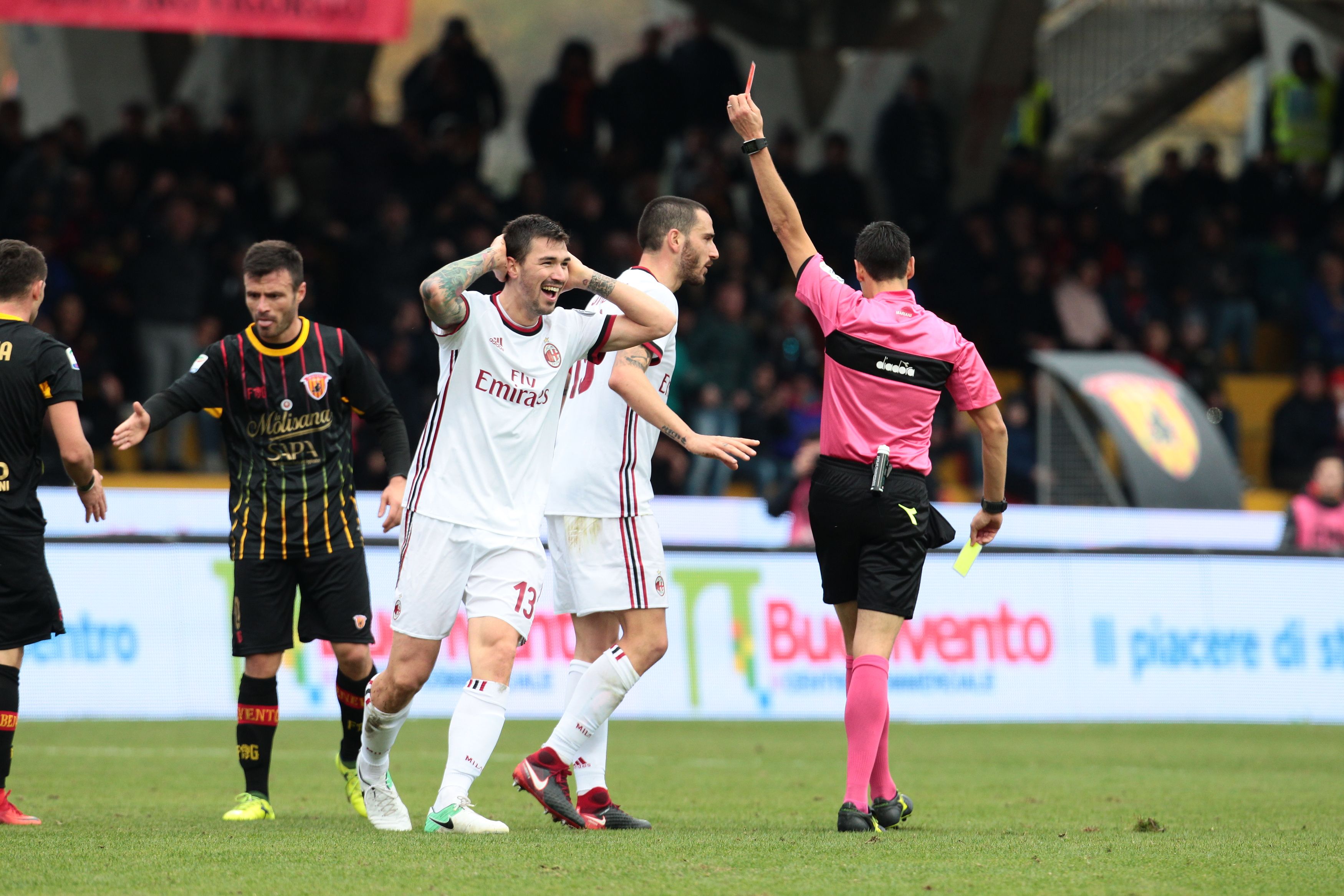 Borini (6): An industrious game from the veteran right back. Charged up and down the wing and earned the corner that would lead to Milan's second goal before being subbed off due to injury.
Rodriguez (6): A good shift from the experienced defender. Kept pace with his attacker and combined well on the left side of the pitch with Bonaventura.
Kessie (6.5): Another strong performance from the Ivorian. Distributed well in the midfield and fought hard in possession to create the chance that led to the first goal.
Montolivo (5.5): Not one of the veteran midfielder's best games. Did little to keep the ball moving in midfield and misplaced several passes going forward.
Bonaventura (7.5 -MOTM): Excellent performance from the left winger. Scored the first goal of the game and assisted on the second. One of several players that clearly benefited from the change in formation.
Suso (5.5): An understated performance from the Spanish international. Looked more comfortable playing in his natural position out on the right wing, but was stifled by the Benevento defense for much of the match.
Kalinic (6): A solid shift from the veteran striker. Though he should have done much better with his chance early in the first half, he finished what should have been the game winner with ease.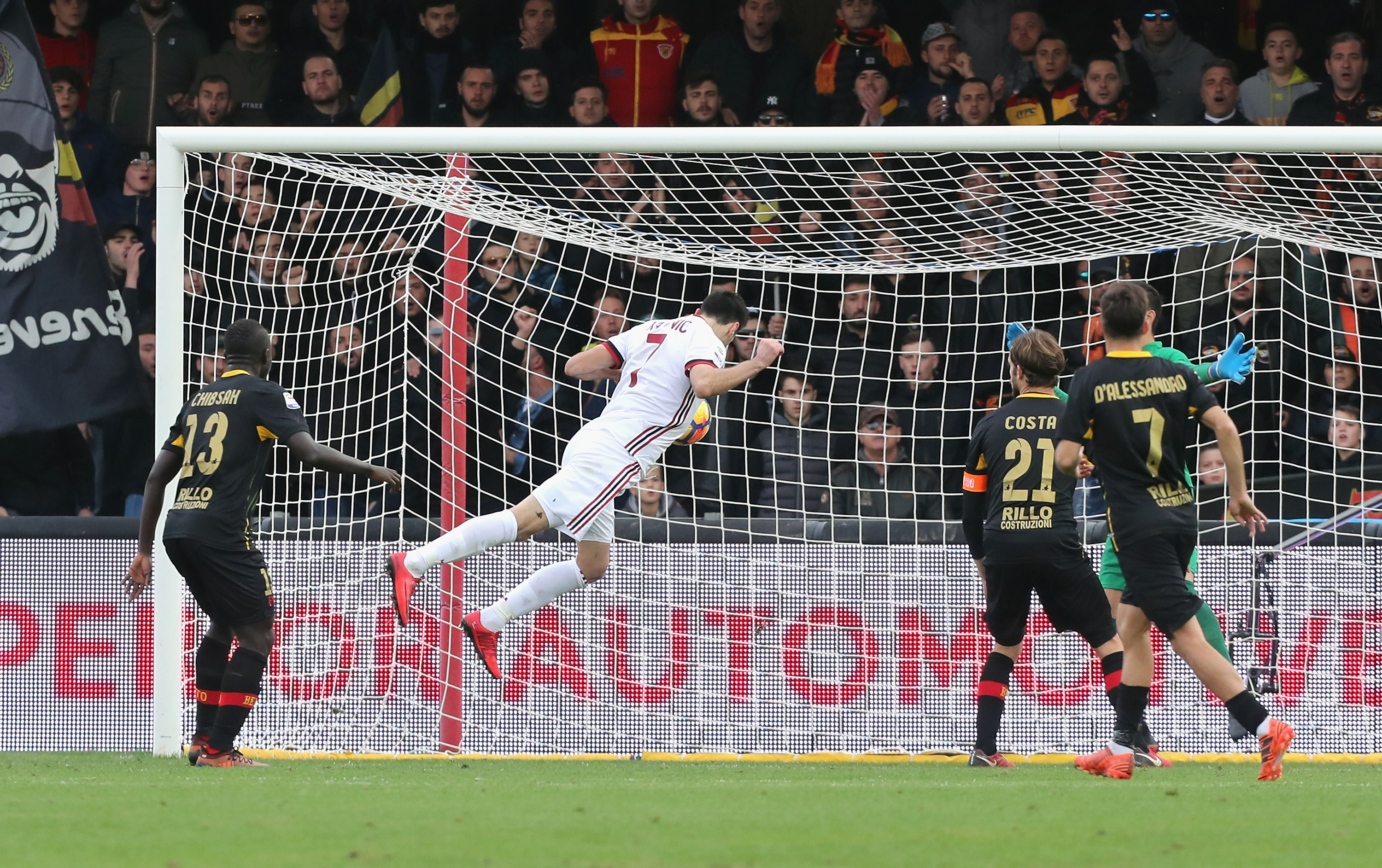 SUBSTITUTIONS
Abate (6): Played well in place of the injured Borini. Provided good coverage in midfield and offered a speedy outlet going forward on the right side.
Biglia (6): Played well in the place of Montolivo. Kept the ball moving through the midfield and chipped in well in defending.
Zaptata (6): Short but efficient cameo for the Colombian defender. Filled in well to limit the opposition's scoring chances following the red card to Romagnoli.
COACH
Gattuso (6): Rino's squad put in a gritty performance and were unlucky to not bring all three points back to Milan. Allowed his squad to make mistakes going forward in the interest of creating chances.