Milan claimed all three points away at Cagliari this evening as Zlatan Ibrahimovic grabbed a brace, making his first league start since recovering from the injury. Down below are the player ratings. 
Starting XI
Donnarumma (7): The goalkeeper was commanding as usual and made a few good saves to preserve the clean sheet for Milan. He wasn't tested an awful lot, but instead he impressed with his passing and leadership.
Calabria (7): Another fine display by the Italian, who assisted Ibrahimovic for the second goal and did brilliantly in defence. His long balls opened up a lot of space for Milan and he could have had a goal himself, as he hit the post with a beautiful strike.
Kjaer (6.5): The Dane did what you would expect but was subbed off after the first 45 minutes. Initial reports suggest that it's back pain and as Romagnoli is suspended against Atalanta, it would be a huge blow not to have him available.
Romagnoli (7): Bar the yellow card, which perhaps was more the fault of the referee, the captain did everything right at the back this evening. Remained calm in the duels and also had a few good passes to break the lines.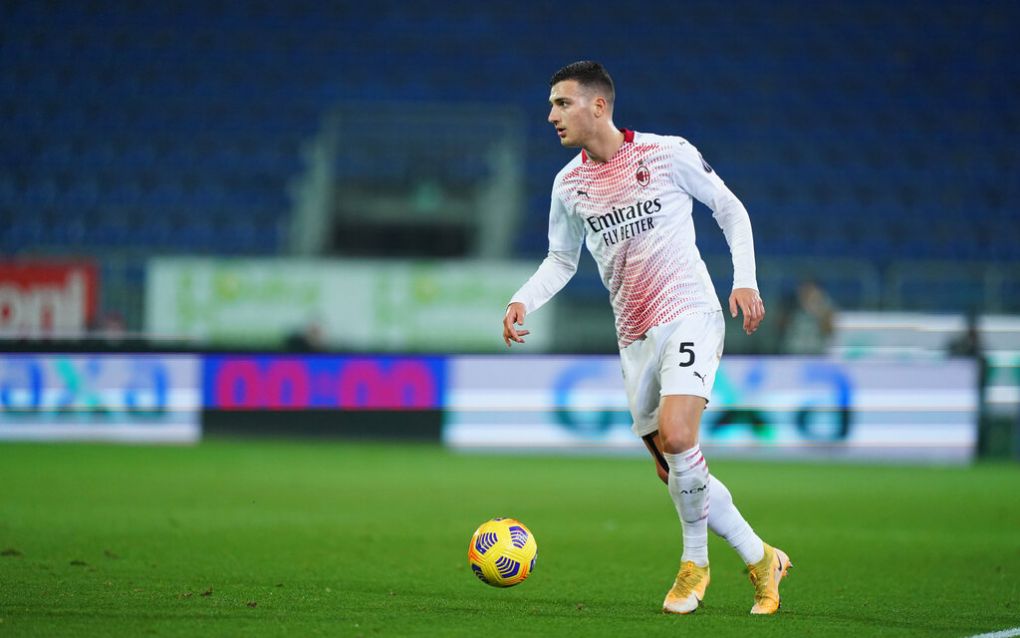 Dalot (6): Far from spectacular from the Man Utd loanee but he got the job done in both phases of the game. Just lacking a bit of edge at the moment and you can also see that he isn't fully comfortable on the left.
Tonali (6.5): The young Italian worked very hard on the pitch this evening and had a few good plays to show his qualities. Having said that, his positioning could have been a bit better in the build-up, but a good performance overall.
Kessie (7): Il Presidente just about earns a 7 for his performance as he really made a difference when Milan went down to ten men. Was good before that as well, finding the right passes, and you can never fault his work rate.
Castillejo (6): It's a bit frustrating to watch the Spaniard play as he can do one thing brilliantly, then follow it up with a bad decision. He needs to improve his final touch, especially his crosses, but he also worked very hard.
Diaz (6.5): Did extremely well on the first goal as he teed Ibrahimovic up before the latter was fouled in the box. He kind of faded as the game went on, though, and his strength is still a big issue in the duels. Encouraging, nevertheless.
Hauge (5.5): Seemed like he barely had the ball this game and it just isn't happening for him when he does get it. Bar a nice pass to Ibrahimovic, who nearly converted it, it's a performance to forget for him.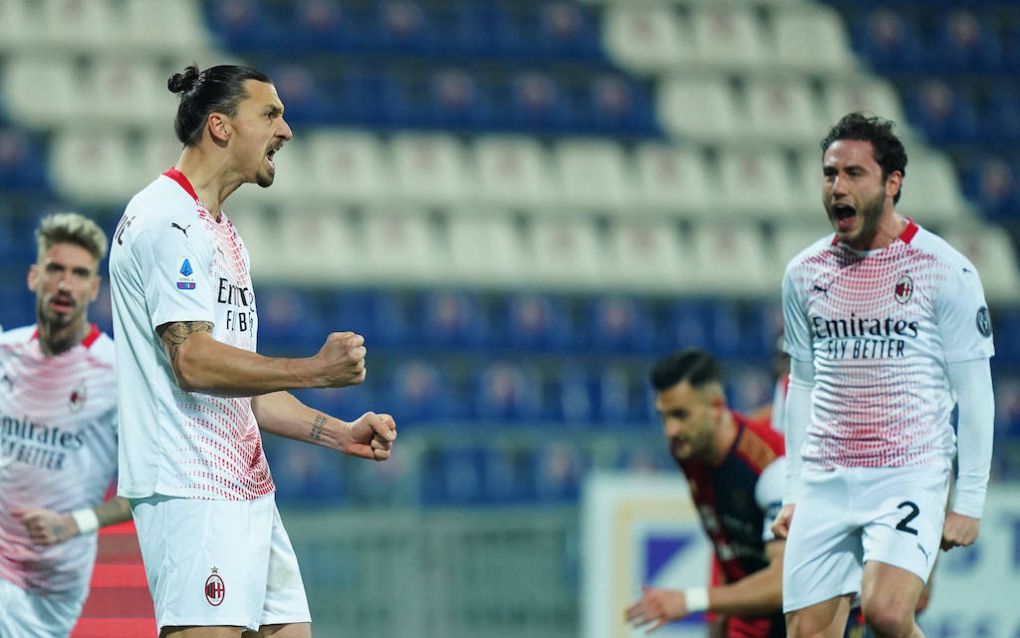 Ibrahimovic (8 – MOTM): What can you say about the 39-year-old, just simply stunning. Two goals and a good performance to add to his tally, leading his side in the best way possible. Came close to a hat-trick as well.
Substitutes
Kalulu (7): Came on to replace Kjaer ahead of the second half and once again showed how dominating he can be in the centre-back position. So calm when in possession, often finding creative solutions and also handling his defensive duties brilliantly.
Saelemaekers (5): The lowest rated player this evening as he hadn't even been on the pitch for ten minutes when he was sent off. Two silly fouls and although you could complain about the referee giving yellows for both, the Belgian should have done better.
Meite (6.5): The Frenchman made his debut and it wasn't exactly easy due to the red card, but he looked really good and calm when in possession. Looking forward to seeing more of him in the coming games.
Conti (N/A): Came on with seven minutes to go and we didn't see enough of him to give a rating.
READ MORE: Simon Kjaer exits early during Milan's win over Cagliari – the latest on his condition