Despite an underwhelming performance by the team, Milan obtained yet another positive result, beating Cagliari 2-1 thanks to a brace by Franck Kessie. 
STARTING XI
DONNARUMMA (5): Not a performance he will be proud of, completely unfocused and sloppy, was to blame for the first goal and made a mistake in the second half that could have cost his team the game.
CALABRIA (6.5): Anothe solid performance by the young Italian, was always dangerous in the attack and defended pretty well despite a few mistakes that could be due to his lack of experience.
BONUCCI (6): A bit less brilliant than he was during the last game, Leornardo Bonucci, however, was still solid and was present when he was needed.
ROMAGNOLI (6.5): Probably the most consistent defender this season, Alessio has been improving constantly and his performance in this game just proves it.
RODRIGUEZ (5): Without a doubt his worst game this season, committed two silly fouls that led to him being sent off and left his teammates in a tricky situation. He also seemed completely out of the game, never seemed focused or useful.
KESSIE (7) MOTM: Scoring a brace is not even his biggest contribution in this game, Frank Kessie was everywhere, won almost all his duels and offered a lot of options to his teammates, he is arguably the only player to thank for this win.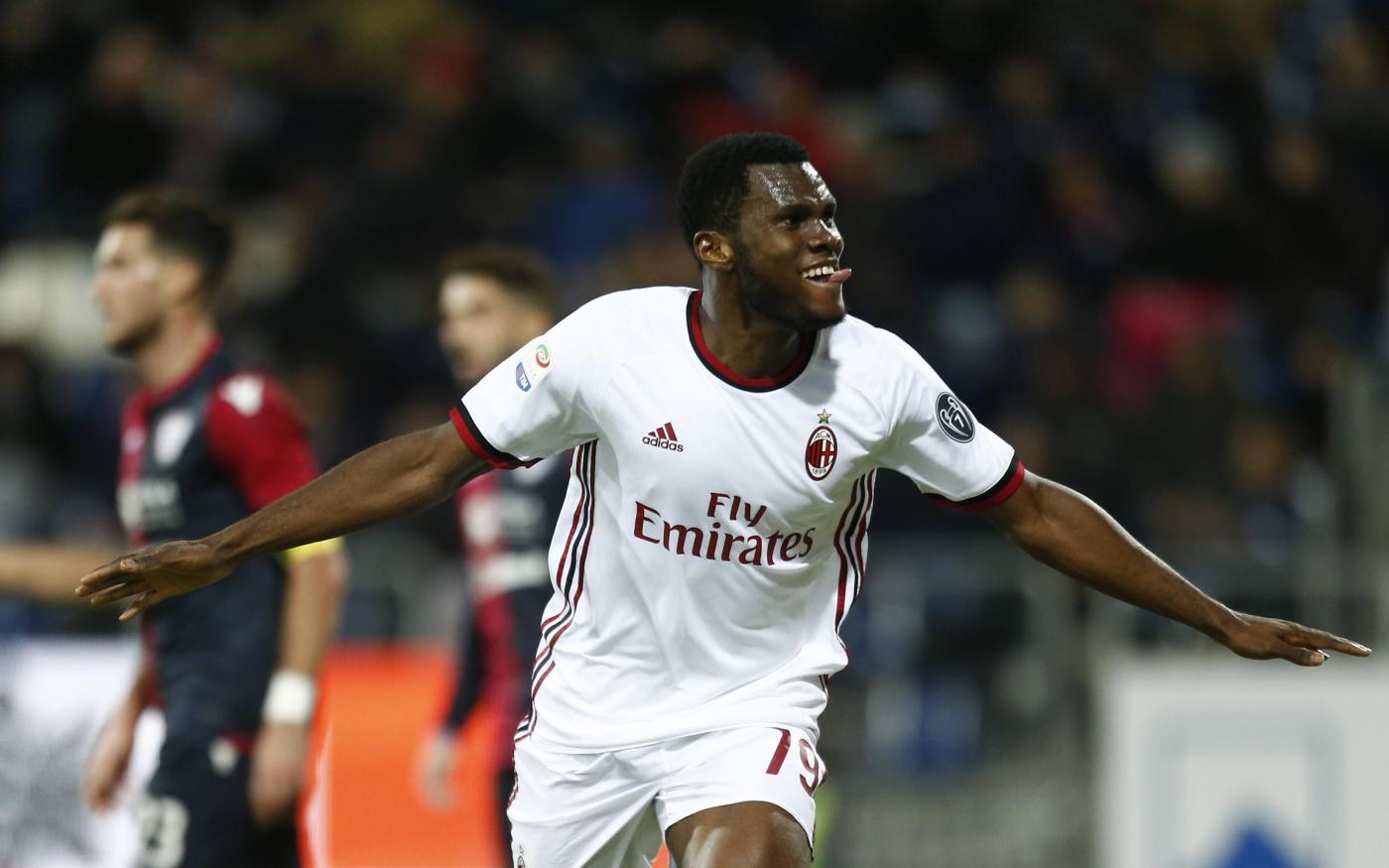 BIGLIA (6): Not the kind of performances expected from him but it was enough to block Cagliari attempts and secure a victory for the rossoneri.
BONAVENTURA (6): Not exactly what we are used to see from him but he still offered something good and created a few chances that, unfortunately did not convert into goals.
SUSO (5.5): The player who many consider as the best of this team ended up being invisible today, did not cause any trouble to the opposition's defense, a disappointing performance.
KALINIC (6): Provoked the penalty that led to the first goal and assisted the second. This could have been considered a class performance if he did not miss a ton of chances himself.
CALHANOGLU (6): An average performance by Hakan Calhanoglu but it is sad to admit that at this point, it could be the best this team can get from him. Not a bad performance overall as he created a few chances and was sometimes dangerous in the final thirds.

SUBSTITUTIONS
LOCATELLI (6.5): Helped the team defend their lead, did exactly what was asked from him and more.
ABATE (N/A): Did not play much as he came on late in the game after Rodriguez got sent off.
BORINI (N/A): Came on a few minutes before the final whistle to help the team hold on to their one goal lead.
MANAGER
GATTUSO (4): After his team comfortably took the lead, he let them sit back and Cagliari came close to scoring an equalizer and he could be considered lucky he did not concede a goal after not even trying to kill the game. His substitutions were also odd as he chose to move Calabria to the left and replace Suso with Abate when he has a natural left back in Antonelli on the bench.
Borini replacing Kessie did not make sense either since; Kessie is a much more useful defensive asset and fielding a player who can defend would have given his team a better control on the ball and would have helped them finish the game more calmly. Overall, poor choices by the Rossoneri coach.