AC Milan extended their winning run thanks to a 3-1 win against Cagliari tonight, coming back from one goal behind. A few of the reserves did well tonight and below are the player ratings for the Rossoneri. 
Starting XI 
Sportiello (6): Some think he could have done better on the goal, but was also a good effort from the Cagliari man. He made a couple of good stops after that, though, and looked very comfortable between the sticks.
Florenzi (6): It wasn't a bad performance from the veteran, but he just did what he needed to do this evening. He had an inverted role at times and worked well to be available.
Thiaw (6.5): He had to deal with Petagna this evening and that's not an easy task, given the strength of the striker. However, he won many of the duels and also looked great on the ball.
Tomori (6.5): He was certainly a bit rash this evening, which could have hurt Milan more, and he was involved in the goal conceded. However, he made up for that with the second goal of the game, which was crucial.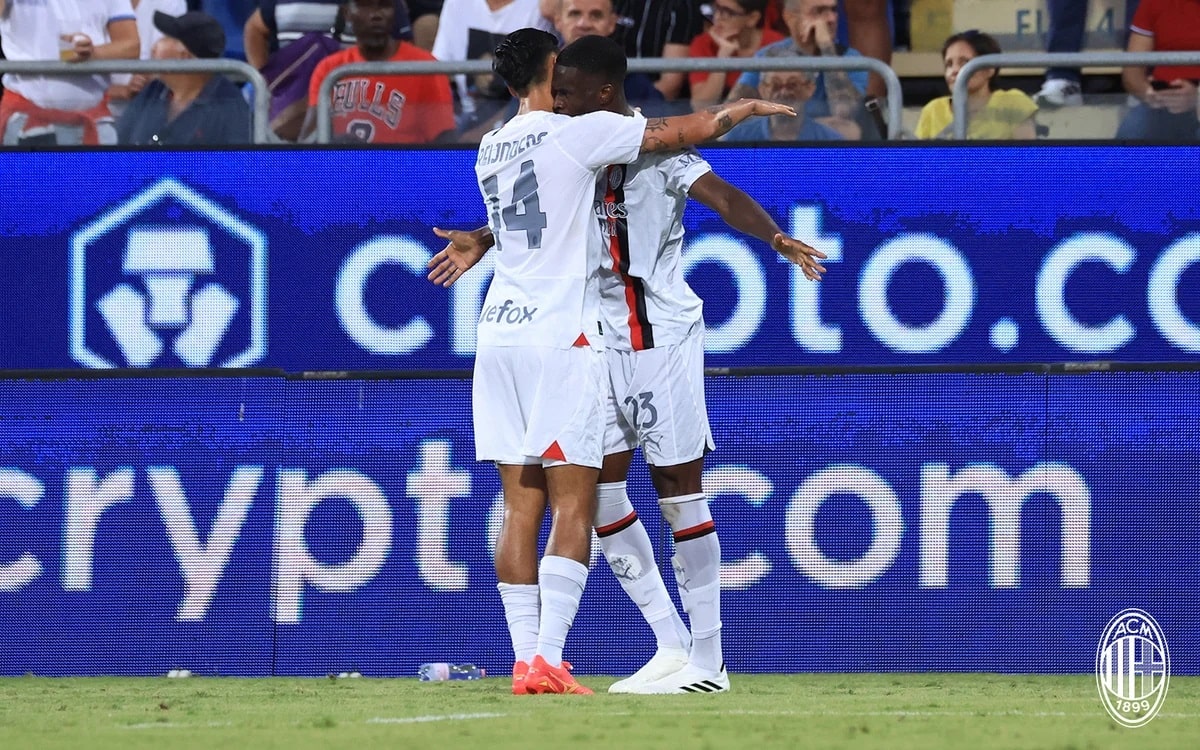 Hernandez (6): Perhaps he was still a bit fatigued, because he lacked energy in certain situations and looked lazy in the defensive phase (he didn't follow Nandez on the goal). Having said that, he also had some good moments.
Loftus-Cheek (7 – MOTM): That goal, at that point of the game, was so important for Milan. Cagliari had been gaining some momentum and the Englishman's screamer killed the game. He was also very composed on the ball tonight, making no mistakes on the right flank and winning duels.
Adli (7): Yes, he lost the ball just before the goal but as highlighted by the ratings above, that sequence had a row of errors. The Frenchman actually looked decent in the defensive phase, winning back the ball and also blocking a goal-bound shot in the second half. In possession, he looked very comfortable and had more than one good pass (97% pass success). Good evening for him.
Reijnders (7): His movement was just what Milan needed against a low-sitting Cagliari, especially in the first half, as he was always available and helped create chances. The assist for Tomori's goal was also nice. He's also one of the players who could have done better on the goal, though.
Chukwueze (6.5): He looked so promising in many situations tonight with his dribbling but the end product was lacking (would have been needed for a higher rating). It's clear that he could be even more important for Milan down the line, this is most definitely a performance to build on.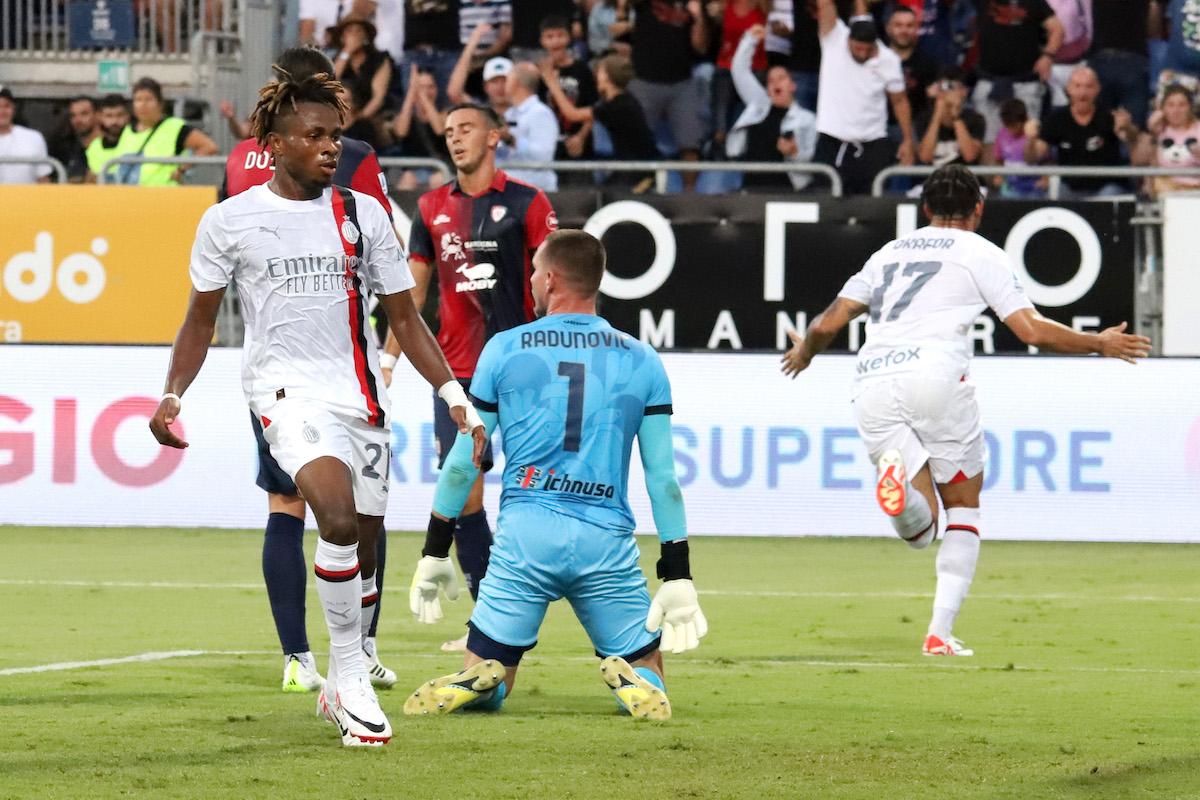 Okafor (6.5): Just like Reijnders, Milan needed his movement tonight and the 1-1 goal was crucial, even if it was a bit lucky. It's a performance to build on for the Swiss international.
Pulisic (6.5): He had some very poor moments at the start of the game, but he got the hockey assist for the first goal (thanks to the goalkeeper's mistake) and then found Loftus-Cheek for the third goal. He certainly improved as the game went on.
Substitutes
Pobega (5.5): Sloppy passing again from him off the bench, despite good positioning. He really needs to work on that.
Musah (6.5): Very encouraging stuff from him in the No.6 role. It definitely seems like he can play there thanks to his stamina and low centre of gravity.
Romero (6): We didn't really see that much of him, but he was confident on the ball at least and helped see out the game.
Leao (6): He had a few moments here and there where he nearly got through on the left flank.
Bartesaghi (N/A): We didn't see enough to give him a rating.