AC Milan claimed their third consecutive 1-0 win this evening as they managed to beat Cagliari away from home. There were some standout performances and down below are the Rossoneri's player ratings. 
Starting XI
Maignan (6.5): He did have a whole lot to do in terms of saving this evening but he was extremely important in the build-up. It was a good game from him and his passing is such an asset for Milan.
Calabria (6): He was very solid in defence and he also saw a lot of the ball this evening, taking care of it with great success in the build-up phase especially. He did, however, miss an almost unmissable chance that could have made things less nervy for Milan.
Kalulu (6.5): Another good display from the youngster, whose confidence is growing and growing. We can see that when he's on the ball as he doesn't stress his decisions, but rather uses his technique to make the best choice. And when he mistimes a ball, he's able to recoup very quickly.
Tomori (6.5): It was a performance similar to his colleague, seeing a lot of the ball and doing a lot of good things with it. There's not much else to say as we have become so used to these two performing so well.
Hernandez (6.5): He managed to keep his cool despite being denied stonewall free-kicks throughout the game. Instead of running on the outside, we often find him further inside the pitch this evening and that made for some interesting situations. He had a great effort that was somehow saved by the keeper.
Bennacer (7.5 – MOTM): A majestic performance from the Algerian who broke the deadlock in the second half. That volley finish was far from easy but he struck it perfectly, leaving the keeper stranded. He was also very important on the ball, which seems to be glued to his feet sometimes.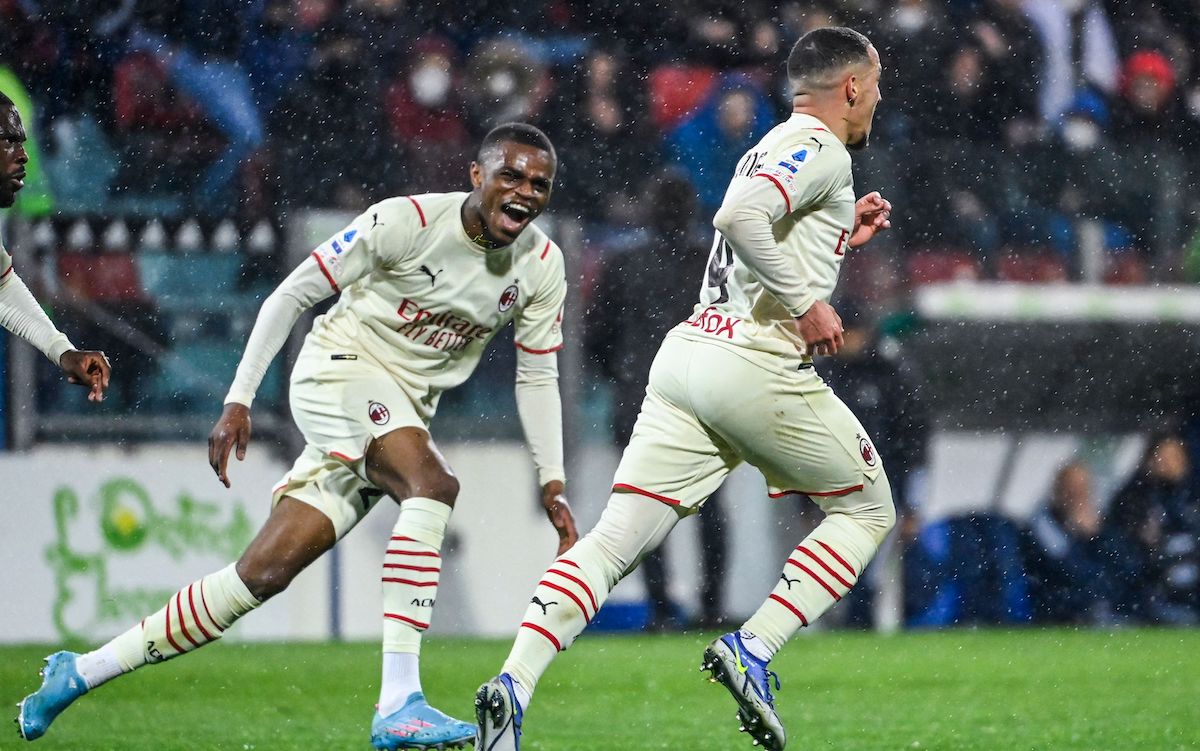 Kessie (6.5): He was quite good in his passing this evening (making fewer mistakes) and also added a physical presence that was needed against Cagliari's players. It was certainly an above-average display.
Messias (6): His rating would have been higher if it wasn't for some poor decision-making at the start of the game. He improved as it went on but never really found himself with the same chances, instead more useful near the halfway line.
Diaz (6): There's still the physical aspect that needs to be improved, but it was a better display from him this evening. He missed a great chance at the start of the first half but he also helped set up the goal scored by Bennacer.
Leao (5.5): It was quite surprising to see him so inactive this evening as he barely touched the ball in the first half, or at least so it seemed. He had one chance in the second half but was rightfully taken off after that.
Giroud (6): Given how he managed to combine with his teammates (getting the assist), and the physical presence, his rating would have been higher if it wasn't for his missed chance in the first half. A bit more can be demanded.
Substitutes
Krunic (6): He did what he was supposed to do, getting stuck in and protecting the ball when in possession. There cannot be any complaints about him, really.
Rebic (6): He almost had a wonderful assist for Calabria (who somehow missed) and he added some much-needed fresh legs to the pressing.
Saelemaekers (6): It was right to throw him on considering his ability on the ball, able to get out of tight situations. He almost had a goal but was denied by a good block.
Ibrahimovic (N/A): He didn't play enough to get a rating.
---
READ MORE – Cagliari 0-1 AC Milan: Bennacer's volley wins it as the Rossoneri remain top