Milan secured three huge points away at Fiorentina this evening, thus making the most of Juventus' loss to Benevento earlier today. However, it was far from easy for the Rossoneri. Down below are the player ratings. 
Donnarumma (6): The big man was solid as usual but he did concede two goals, which is never good for a goalkeeper. He could have perhaps done more on Pulgar's free-kick, but other than that he was solid.
Dalot (4): Based on the first half alone, the Portuguese youngster would have had an even lower rating. He got everything wrong in the first 45, and then I really mean everything, but he picked himself up and won some important duels in the second.
Kjaer (7.5 – MOTM): The Dane surprisingly got two assists today with one great long ball and a touch on a corner, showing his attacking skills this evening. Defended well as usual and his partnership with Tomori is looking good.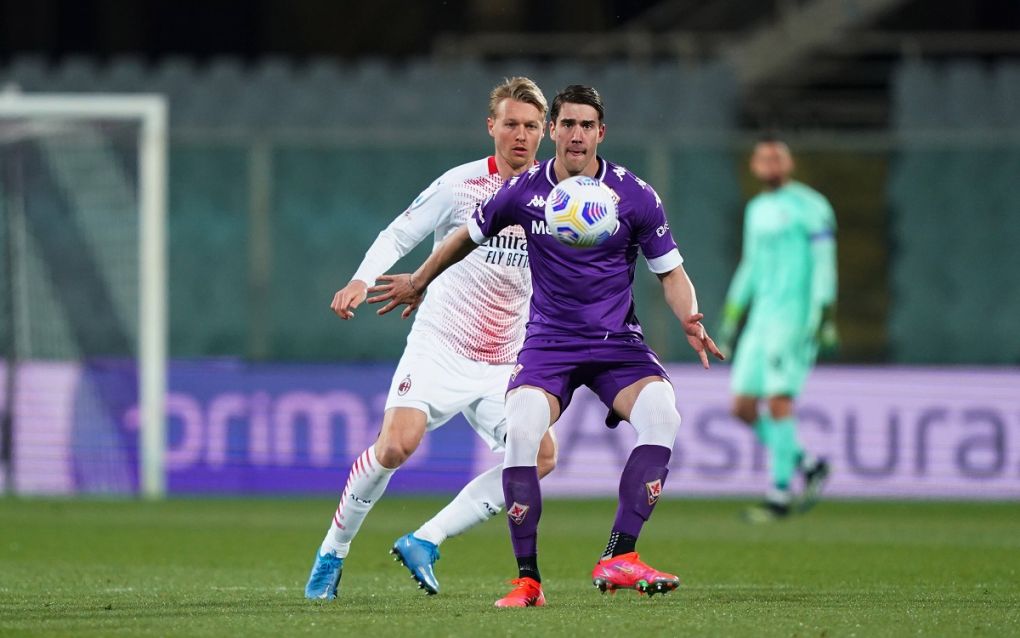 Tomori (7.5): Another imposing performance by the Chelsea loanee who won most of the duels against Vlahovic throughout the game. Made a goal-line clearance early on and you can't fault him for any of the goals.
Hernandez (6.5): It was certainly a mixed performance from the Frenchman who sometimes was crucial on the left-hand sides. On a few occasions, though, he misplaced his pass and this put Milan in a bit of trouble. Overall, however, good.
Tonali (6): He only got 58 minutes on the pitch but he didn't make any mistakes, though not adding the little extra to the team. An average performance, in other words, and with Bennacer back he could be in trouble.
Kessie (7): He continues to be a very important player for Milan in both phases of the game, using his strength to beat the opponents. He got the crucial assist for Calhanoglu's strike, although the latter did most of the work.
Saelemaekers (6): Just like Tonali, he was replaced early in the second half and he was decent from what we saw of him. He always works hard and gives his teammates a hand in attack, but nothing spectacular this evening.
Calhanoglu (7): Excluding San Siro, Artemio Franchi is where he has scored the most goals with now three of them. It was written in the starts, in other words, and his performance was also very good. Nearly got a lovely assist for Ibra, but the latter hit the bar.
Diaz (6.5): The Real Madrid loanee continues to offer mixed performances and tonight was no different. The first 45 were nothing to brag about but in the second, he got the crucial equaliser and did a few things well. He still needs to improve, though.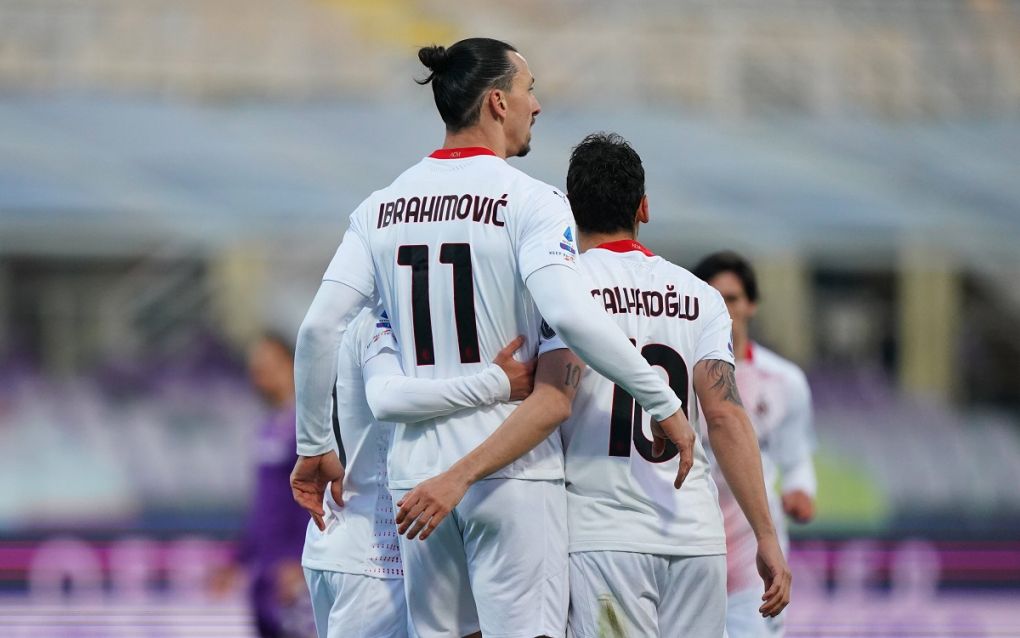 Ibrahimovic (7): A great return for the Swede who showed his importance in attack this evening. He also managed to make it through the entire game, although he did look tired. His first goal was nicely finished and he nearly had a second with a lovely chip, though hitting the bar.
Substitutes 
Bennacer (7): Oh how we have missed his smart passing. He came on and calmed everything down for the Rossoneri with his control on the ball, finding smart solutions and keeping his position in the defensive phase. Very promising indeed.
Castillejo (6.5): Worked extremely hard from the minute he stepped onto the pitch and this was important for Milan as they defended their lead.
Krunic (N/A): Came on with 10 minutes to go and we didn't see enough to give him a rating.
Meite (N/A): Didn't play enough to get a rating.
READ MORE: Fiorentina 2-3 AC Milan: Calhanoglu's gorgeous goal earns Rossoneri a vital win in thriller