AC Milan managed to snatch a win away at Genoa, although they struggled for most of the game. It remains to be seen if Giampaolo will stay at the club, though the players didn't do him much justice. 
Starting XI
Reina (1): With Donnarumma suffering from some stomach problems, his grossly overpaid backup Pepe Reina stepped in between the sticks. He faced several shots aimed right at him to in the first half and looked more and more uncomfortable dealing with each one until the inevitable happened.
Genoa's expert freekick taker Lesse Schone stepped up to shoot straight at Reina, who coughed it up and conceded the first goal. He then concedes a last-minute penalty to potentially gift Genoa the equalizer to make matters even worse, the fact that he saved it gives him the 1/10.
Calabria (1): Terrible defensively, offered little offensively and then provided the cherry on top with a hilariously stupid sequence to get sent off, losing the ball needlessly in his own half and then getting a second yellow for immediately stopping the counterattack.
Duarte (5): The Brazilian defender made his full debut for the club in a difficult situation and didn't look completely out of place, though that's not a great thing given the team performance.
Romagnoli (6): Did what he needed to do for the most part. Had a couple of crucial recoveries
Hernandez (8): The whole Theo experience is a weird one. He's not good enough defensively to justify his spot in the XI which means his offensive output has to be significant to compensate.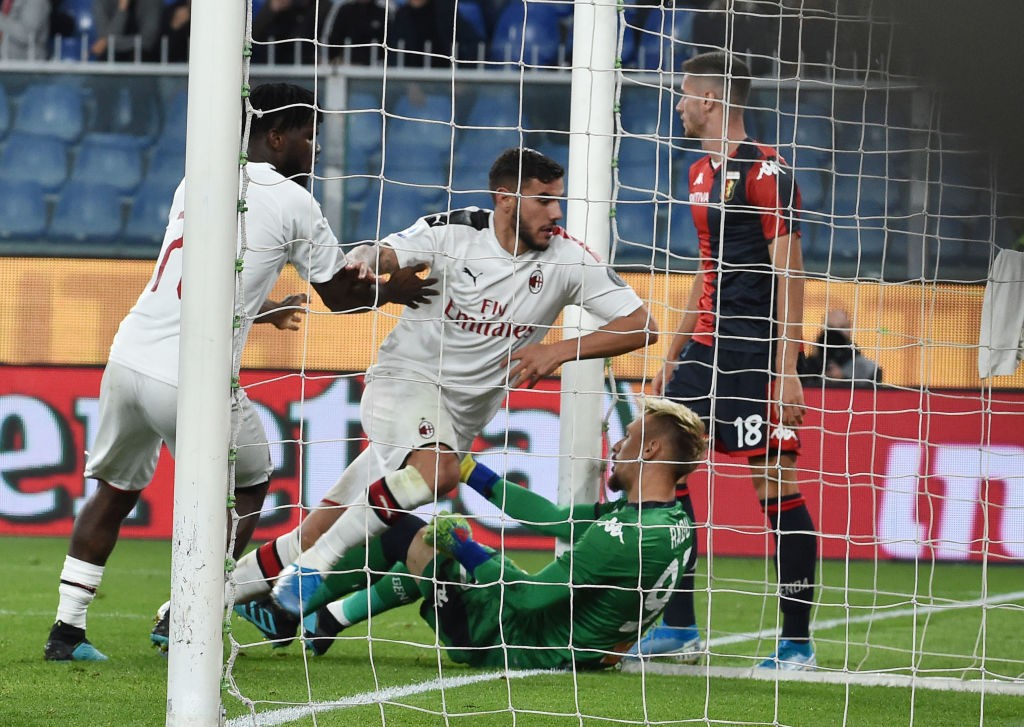 Today, that was fulfilled with a goal after a quickly taken freekick found Theo behind the sleeping Genoa defence and he converted with a very difficult near-post finish to grab the equalizer early in the second half.
Kessie (6): Scored the winning penalty as cool as you like and also provided a wonderful through-ball that really should've given a third goal.
Biglia (6): Was steady and consistent. Didn't have any really memorable moments but in a game like this slipping under the radar isn't necessarily a bad thing. He had quite a few recoveries and recycled possession decently.
Bonaventura (7): His first start in almost a year following an injury in October of last year which ended his season. Showed glimpses of the player we've all come to love with some wonderful flicks and moves, but the rest of the team just wasn't on the same wavelength. Looking forward to see more of him as he gains match fitness.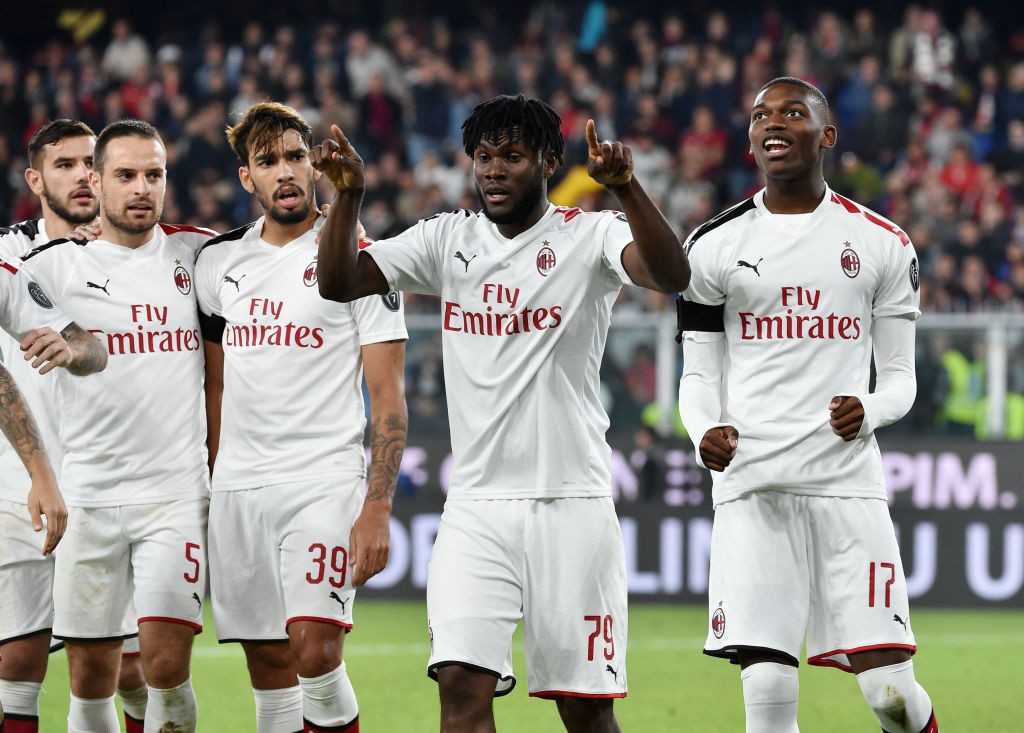 Suso (5.5): Tracked back a lot to help the struggling Calabria which really hindered his offensive output. Lost the ball too often but that's to be expected with the way his offensive partners played.
Piatek (1): Once again unable to assert himself into the game. Increasingly becoming a case of him needing to be spoonfed in the game and with a dynamic striker like Leao chomping at the bits to get his opportunities that's just not going to cut it at this stage. Like Calhanoglu he was taken off at halftime.
Calhanoglu (1): Offered absolutely nothing on both ends yet again. For the 7th week in a row, the only relevant stat regarding Hakan has been the fact that he's inexplicably started in every game this season. You have to imagine that ends here as he was unceremoniously hooked to start the second half.
Substitutions
Leao (7.5): Just provided a breath of fresh air to the second half after coming on to replace Piatek. It took the Portuguese youngster a mere couple minutes to already show why he should be the starter going forward. His ability to create chances for himself and others galvanized the team and was key in the comeback.
Paqueta (6.5): Came on for Hakan at halftime and also contributed to the change of control in the second half. His ability to not only create chances but consistently and effectively win the ball back was much needed in a midfield that lacked bite.
Conti (NA)