Milan certainly bounced back from the 1-1 draw against Udinese with what was a very impressive performance this afternoon. They barely allowed Verona a chance and won the game by two goals to nil. Down below are the ratings. 
Starting XI
Donnarumma (6): The goalkeeper certainly didn't have much to do this afternoon as Hellas Verona barely created any chances, bar a few half-dangerous set-pieces. He was good in the build-up as always, no complaints.
Calabria (6.5): He just keeps running up and down that right-hand side, which caused some problems for Verona and opened up space for his teammates. He was solid defensively as well and it was a good outing.
Tomori (7): Yet another good performance by the Chelsea loanee, who started instead of Simon Kjaer this afternoon. He was strong in the duels and also blocked a few shots to limit Verona. No complaints about him, that's for sure.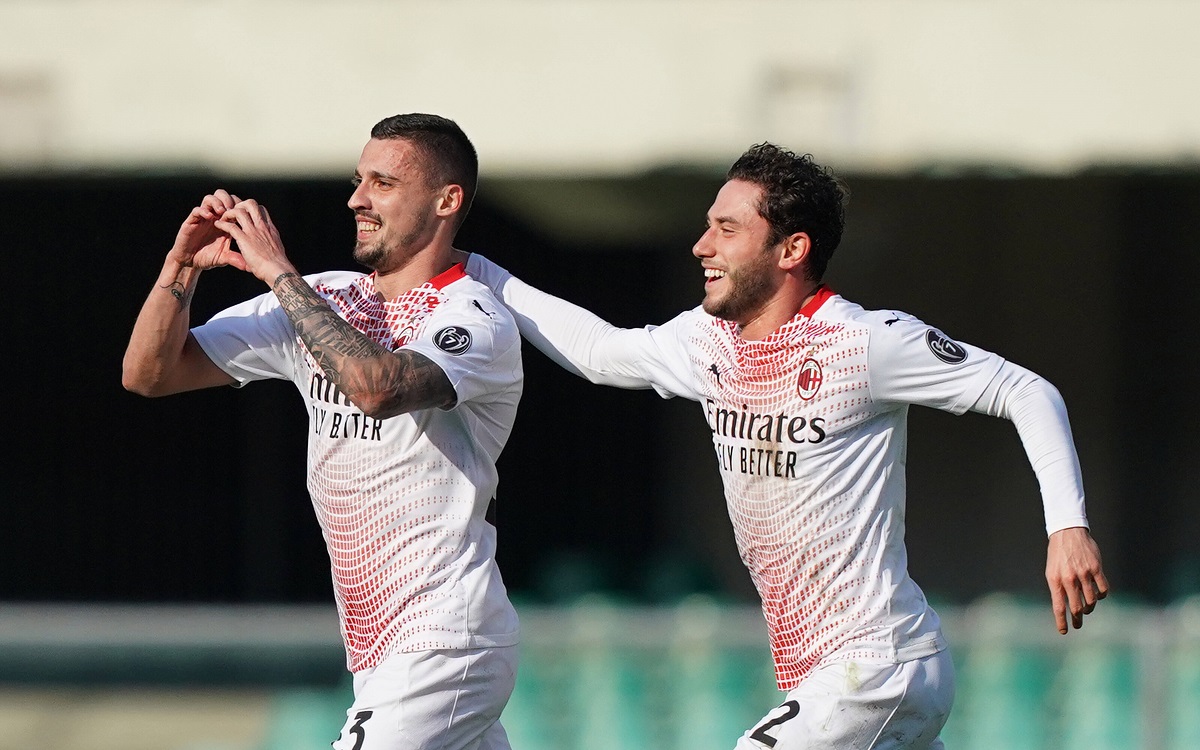 Romagnoli (7): Just like his partner at the back, it was a good day and they both were incredibly strong in the duels. Alessio also went further up in the build-up which caught Verona off guard, if he continues like this he will start every game.
Dalot (6.5): It's clear that he's not entirely comfortable on the left-hand side but he came up big with a nice goal to seal the victory. Besides that wonderful strike, though, he could have done better on a few occasions.
Meite (6): The Torino loanee played it simple and was important in the duels, asserting his physical presence on the pitch. However, he perhaps didn't go the extra mile, although it's not always negative to play it simple.
Kessie (7): There's no end to this man's work-rate and yet again he was very important in the middle of the pitch. Rarely gets the ball taken off him and also has improved his passing a lot, finding good solutions.
Saelemaekers (7): With Calhanoglu injured, the Belgian stepped up in terms of creativity as he often drifted inside and opened up space for his teammates. He got the assist for the second goal and linked up well with everyone today. And of course, you can't forget about his defensive contributions.
Krunic (7): He's played in a few different positions this season but it seems the trequartista role fits him the best. The opening goal, which he was responsible for with a lovely free-kick, was absolutely crucial to set Milan up and he also showed his creativity in the attacking phase.
Castillejo (6): His movement off the ball was very important for the Rossoneri as he almost played a false nine role, showing up on both sides of the pitch. However, he perhaps could have been a bit better when in possession.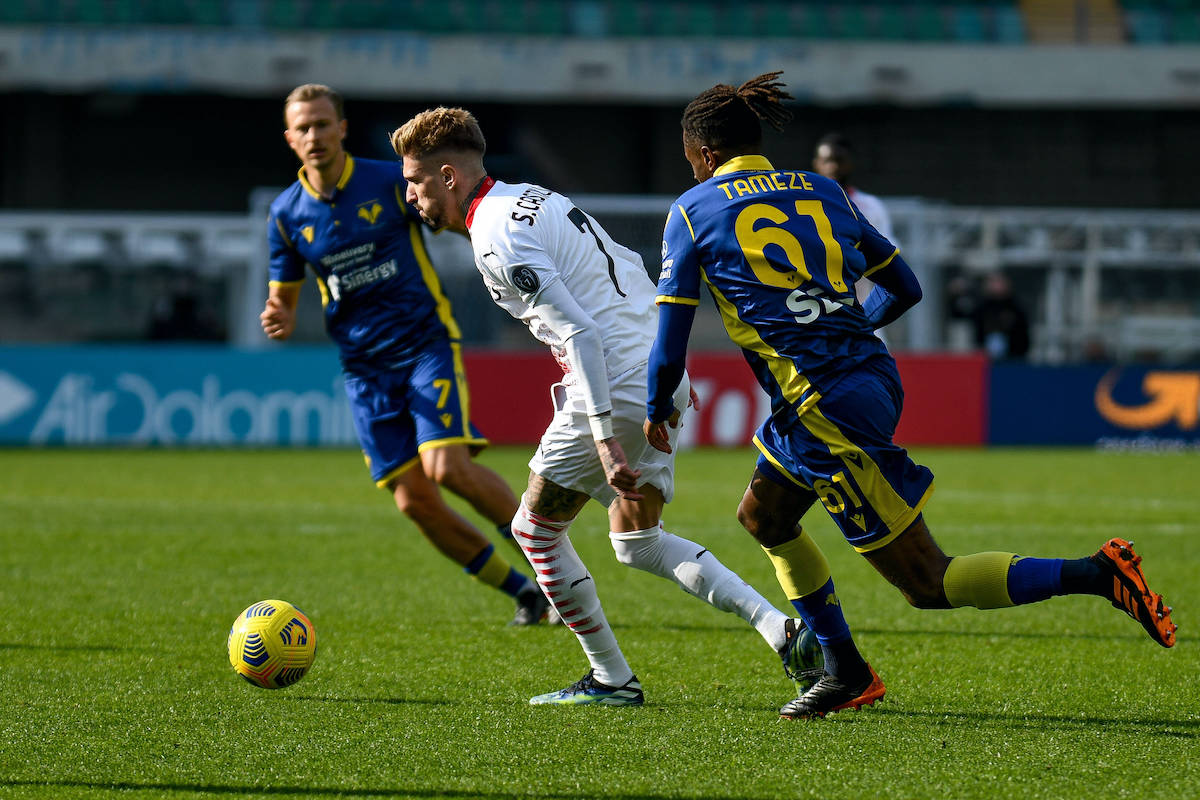 Leao (5.5): He tried very hard but it just didn't happen for him this afternoon, although he cleverly left the ball for Dalot to score in the second half. He needs to do better when on the ball, though, and he also had a good chance in the first half that he missed.
Substitutes
Hauge (N/A): He was Pioli's only change this afternoon but it was a shame that he didn't come on earlier, as he barely got anything to work with. He played 12 minutes and in that period, Milan mostly focused on defending.
READ MORE: Hellas Verona 0-2 AC Milan: Krunic and Dalot net as depleted Rossoneri secure huge win