AC Milan clinched qualification for next season's Champions League with a 1-0 win at Juventus this evening, courtesy of a lovely Olivier Giroud header. Down below are the player ratings for the Rossoneri. 
Starting XI
Maignan (6): He was tested quite a few times by Juventus this evening but did well to save the attempts and, above all, not invite any rebounds.
Calabria (6): A decent display from the captain this evening. He got beaten in defence a few times but also did well on others. His big achievement, of course, was the assist for Giroud as it was a really good cross.
Thiaw (6): Solid and strong in the duels and that's exactly what Milan want from him. He was also calm in possession and that was a huge plus since the Rossoneri were able to play out of press.
Tomori (5.5): He was quite poor in the first half, truth be told, struggling with his position and getting beaten on more than one occasion. The final 45 were much better but nothing stunning.
Hernandez (6): A quiet but solid game from him this evening. He won most duels with Cuadrado on the right flank, as well as Chiesa, and did what was needed when going forward.
Tonali (6): His passing was needed this evening as one or two good passes was all it took for Milan to play out of Juve's press. He has certainly found his role in this Milan team, also offering his presence in attack.
Krunic (6): It would've been a higher rating if it hadn't been for a few dangerous giveaways this evening. However, he was stunning in his positioning and did a lot of good in defence, as well as remaining calm while in possession to find the best pass.
Messias (5): Another poor performance from him. He tried to have an impact on the game but failed.
Diaz (5): He actually did win a few duels but the attacking output wasn't there from him tonight. Like day and night, if we compare it with the Sampdoria game.
Leao (5.5): Not his best evening with many lost balls in the first half, even though he improved slightly in the second half. Milan need more from him especially when the right flank isn't doing well.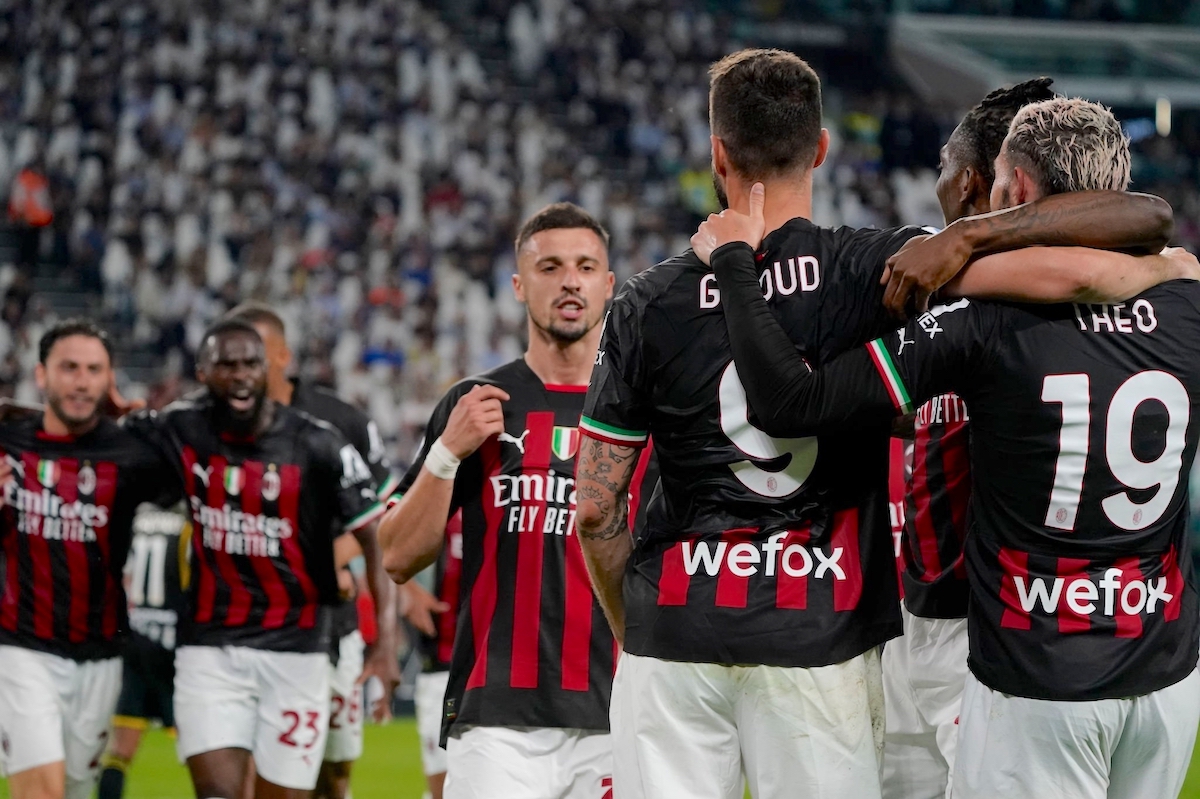 Giroud (7 – MOTM): Stunning header from him, bagging his first-ever goal against Juventus. He also won many duels against the Bianconeri defenders and helped create more chances.
Substitutes 
Saelemaekers (6): He had an effort saved by the keeper from a good positioning, but helped run out the clock towards the end. All in all, okay from him.
Ballo-Toure (N/A): He didn't play enough to get a rating.
Pobega (N/A): He didn't play enough to get a rating.
Origi (N/A): He didn't play enough to get a rating.
Kalulu (N/A): He didn't play enough to get a rating.