Milan had a chance at silverware but came in without their best player in Suso and up against Cristiano Ronaldo. It was always going to be an uphill battle but things started well. Once things shifted in favor of the Turin side, they never shifted back.
STARTING XI
Donnarumma (5): This may be a tad bit harsh for the keeper who did make some pretty good saves, but honestly was that as involved as you would expect against this Juventus side. The goal scored by Ronaldo however, was right in Gigio's hands and he let it slip between them. Add to that two other goals called offside and it wasn't a very good game from the 19 year old.
Calabria (6): A decent performance but a stupid late challenge now sees the full back suspended for the follow league game against Genoa on Monday. A suspension that could have easily been avoided.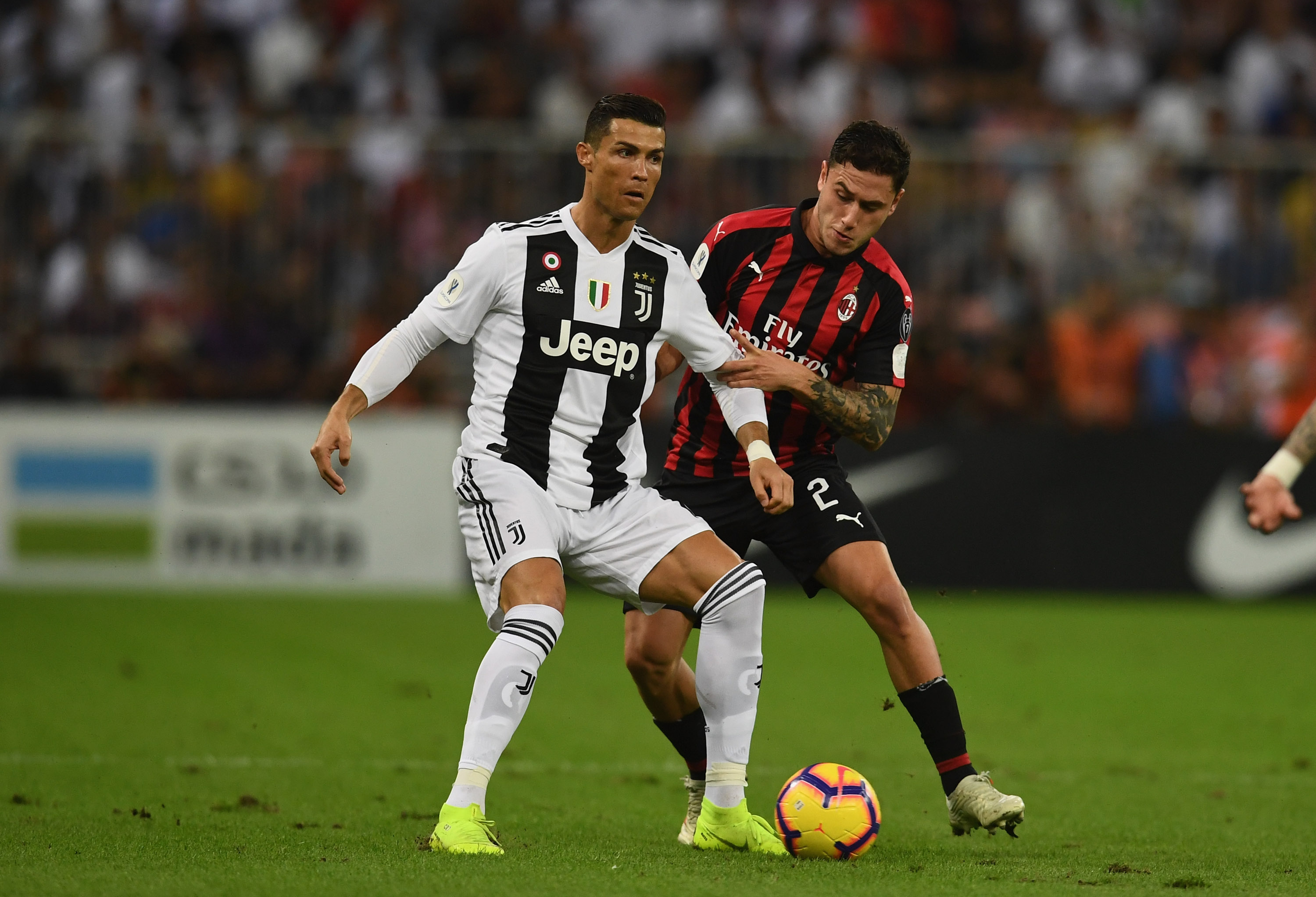 Zapata (6): Zapata has found himself in a bit of a renaissance in the absence of both Musacchio and Caldara. He has been strong since filling in the role and today was no different. Solid, but nothing spectacular.
Romagnoli (6.5): Our captain is always ready to play ball and it shows. Great long balls, hustle, positioning, and of course his defense was on point. When the game was in the dying minutes it showed his passion as he was leading the front line since Higuain felt the midfield was more suitable for him.
Rodriguez (3.5): Without a doubt his worst performance in a Milan jersey. Only once did he stop Douglas Costa in the entire game. Costa took him on at least fifteen times and won all but once in the late stages of the game. In stoppage time the frustration showed as Douglas began another charge and Ricardo gave up on traditional defending and chose to bear hug the player instead, earning yellow card. Poor performance, mixed with his own frustration leads to his rating.
Kessie (5.5): Franck had a good game overall but did receive a legitimate red card, albeit with controversy as is any card in a game against Juventus. The foul was a stamp from the shin down to the foot, something that is always a red. It was originally given a yellow card but then went to VAR and overturned to red. The controversy is, this exact same thing happened to Calabria from Matuidi just moments prior and was ignored, even after protests to look at VAR it was ignored.
Bakayoko (6): His form has been on point for the longest of all current Milan players, he does exactly what is required of him in the regista position. The one main critique is his first touch. He simply does not have one, and early on a cross fell to him just a few yards from the open net but he could not settle the ball to take the shot.
Paqueta (7): Maybe I've been hypnotized by his fancy footwork and flicks on the ball, but I am loving every moment of this kid playing for Milan. If you can, go back and look at the pass he makes to Hakan at 35 minutes in. He gets the ball in the face of a Juve player, does a spin and back heel flick pass to Hakan who then runs it up and passes to Cutrone who is almost in on goal. We have missed this kind of creativity since Bonaventura was injured and it is a thrill to have back.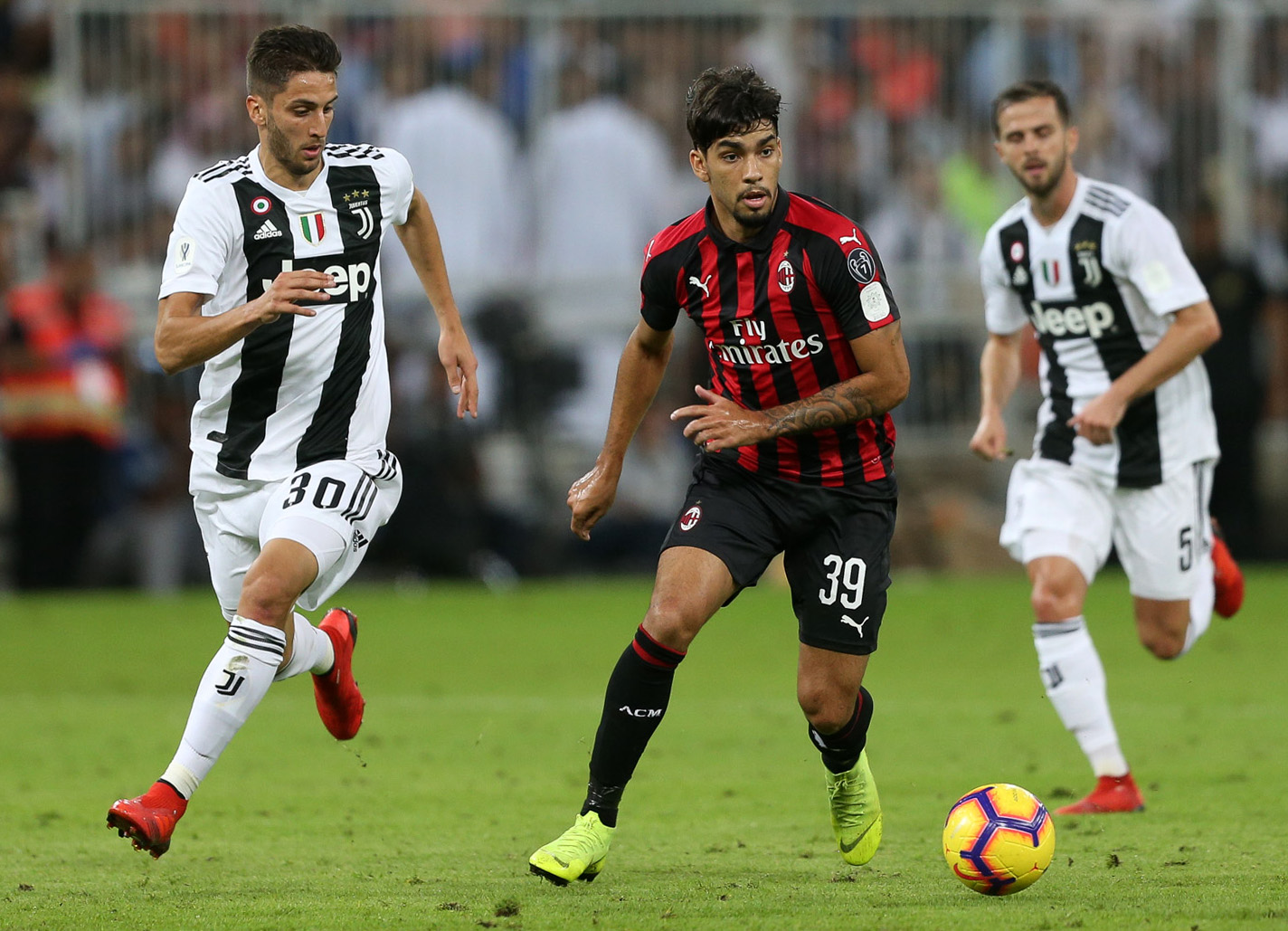 Castillejo (6): Filling in for Suso is a tough order and this was his chance to prove he can play. His main criticism has been that we play him on the left when he should be on the right. Today he was on the right and it is a wonder he was not sent off. Multiple rough challenges that a forward had no business making but he did. Lucky to leave with a yellow card only.
Cutrone (6): Works as hard as ever, hit the cross bar three minutes into the second half and was full of energy, but was subbed off for Conti as the game winded down to a close.
Calhanoglu (6): Not much from Hakan but his chemistry with Paqueta was on point, it seemed they could find each other anywhere on the pitch.
SUBSTITUTES
Borini (5): He came on for Paqueta with twenty minutes left and was invisible the entire time.
Higuain (4): Gonzalo also came on with Borini and was also invisible. He did not push forward or even attempt a shot. He has a foot and a half out the door to Chelsea and his " I don't care" attitude was on display tonight. That, or his "fever" was tough on him. Weak mentality.
Conti (NA): Not enough from him to earn a rating
MANAGER
Gattuso (6): Fielded who he could but the subs were the turning point of the game. Borini on is always bad but on for the only creativity was real bad. Taking Cutrone off was also odd when Conti was coming on as they linked up for a pinch goal last time out. Bringing on Gonzalo made sense as the team was down and he was needed but he clearly did not care to be playing.