AC Milan were held to a draw in their Europa League encounter with Lille, which means the Rossoneri are still second in their group. Samu Castillejo scored the only goal for Stefano Pioli's men. 
STARTING XI
Donnarumma (6.5): A standard performance from the young goalkeeper who did everything right between the posts.
Dalot (6): Though not impactful offensively, the fullback was solid in defensive with multiple crucial interceptions and perfect positioning.
Kjaer (6.5): Once again, Kjaer proved to be a true leader both in defence and in the squad as his leadership and defensive skills were extremely important to stop the opposition's attacks.
Gabbia (6.5): A great defensive display by the youngster who keeps showing signs of improvement.
Hernandez (6.5): Despite a couple of avoidable mistakes, The Frenchman was incredible in both ends of the pitch with a much better defensive approach to his game.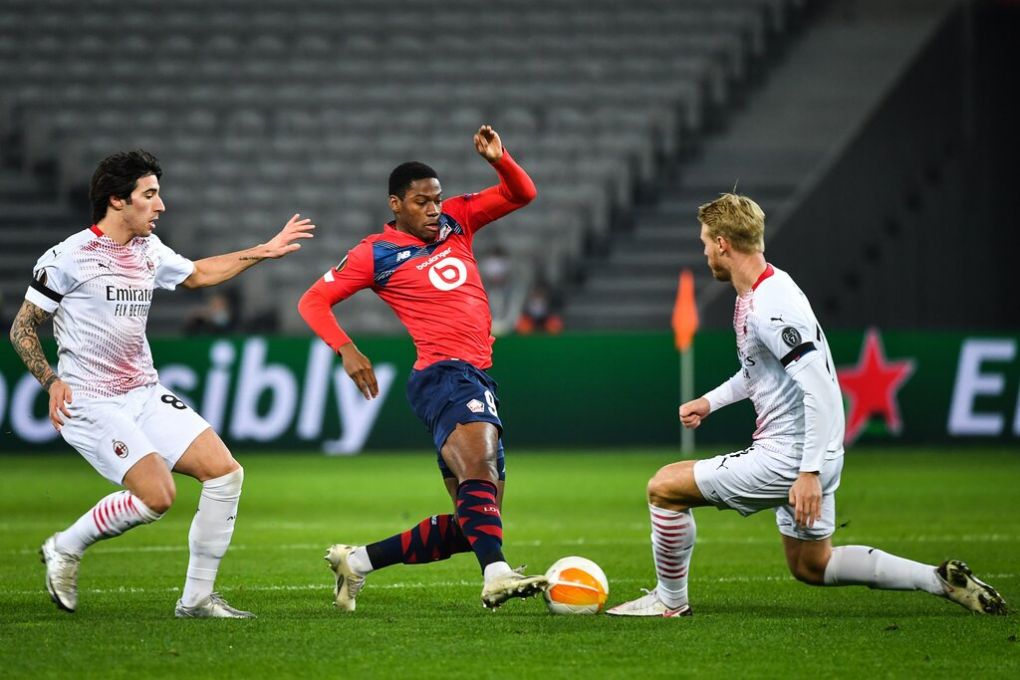 Bennacer (6.5): The absence of his usual partner, Franck Kessie, was felt but didn't affect the midfielder's overall performance as he battled alone for the control of the midfield.
Tonali (5.5): Despite an incredible pass that led to Milan's goal, the Italian was disappointing, to say the least. He struggled to make successful passes, recover the ball and had serious positioning issues. Overall, he was a liability for a majority of the game and did nothing to help Bennacer control the midfield. A performance to forget.
Castillejo (6.5): His contribution across the pitch was unmatched. The Spaniard tracked back and was a constant presence in the attack. An overall solid performance concluded by an important goal for the Rossoneri.
Calhanoglu (5): Lazy and unfocused. Hakan managed to deliver his worst performance of the season so far in one of the most important games. The midfielder failed to contribute on anything in the game, his creative input was non-existent and his decision-making was poor. This is not the type of performance Milan expect from the Turk.
Hauge (5): For his full debut, Jens Petter Hauge didn't convince. His poor display was marked by a big chance wasted in the first half and a bunch of misplaced passes. Overall, he never had a positive impact on the game.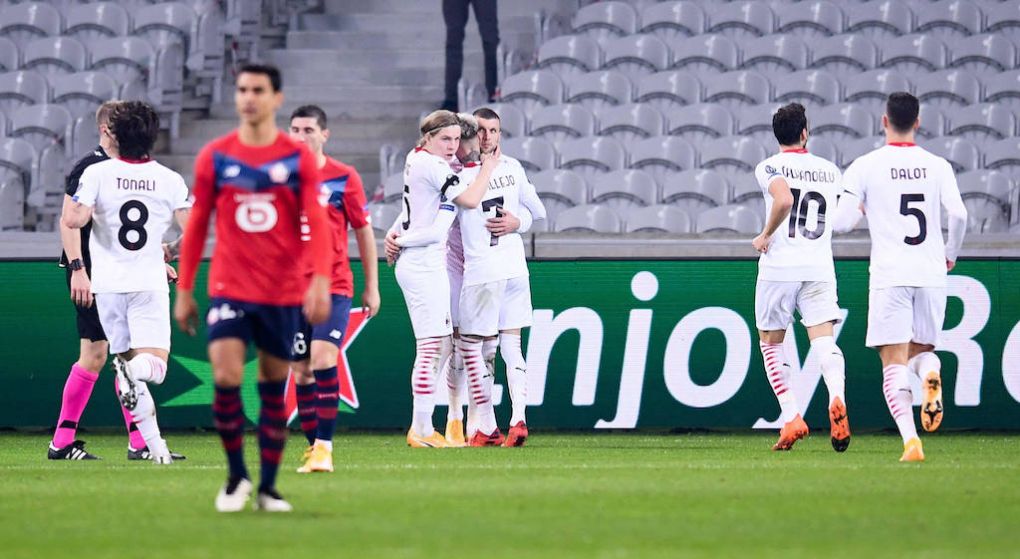 Rebic (6): Despite assisting Milan's only goal, the Croat struggled as a centre-forward, a position that doesn't seem to fit him at all. He will be happy once he's back on the left-wing.
SUBSTITUTIONS
Diaz (6): A breath of fresh air. Diaz was what the Rossoneri needed from the start. His dynamism and quickness brought a lot of panic in the opposition's defence.
Colombo (5): The youngster couldn't revive the attack after replacing Rebic, though he didn't get any opportunity to show his qualities.
Krunic (N/A)
READ MORE: Bonera defines Milan's identity and praises 'serious and intelligent' Tonali after Lille draw