Starting XI:
Donnarumma (6.5) – Gigio earned yet another clean sheet today but was not challenged by the Genoa strike force, earning him a slightly above average rating.
De Sciglio (7) – Mattia stepped in for the still injured Abate, and had a good game. His passing was on point as was his crossing. MDS showed his ability going forward and falling back.
Paletta (7) – A wall in defence, Gabriel Paletta put on a good performance at the back, barely giving the opposition any real chance.
Zapata (6.5) – The Colombian defender had a good game today and even went on a few runs forward. Atypical of Zapata was the lack of mistakes today. Hopefully he can continue this form going forward.
Vangioni (6) – A good performance from the new starting left back, and who has been in good form lately. Hopefully, it gets better from here on.
Kucka (6) – a strong showing today from a player best described as inconsistent. Juraj's distribution today was elite and helped set up plays forward.
Bertolacci (N/A) – Bertolacci went off injured in the first minute of the game. We wish him a speedy recovery.
Mati Fernandez (7.5 MOTM) – Matigol regained his nickname today by scoring his first goal in the red and black! Active throughout and dynamic with every move, the Chilean is our Man of the Match.
Ocampos (6.5) – Many great crosses into the penalty area by the winger were wasted but by no fault of Lucas. He played a great game but never got fully involved in the build up.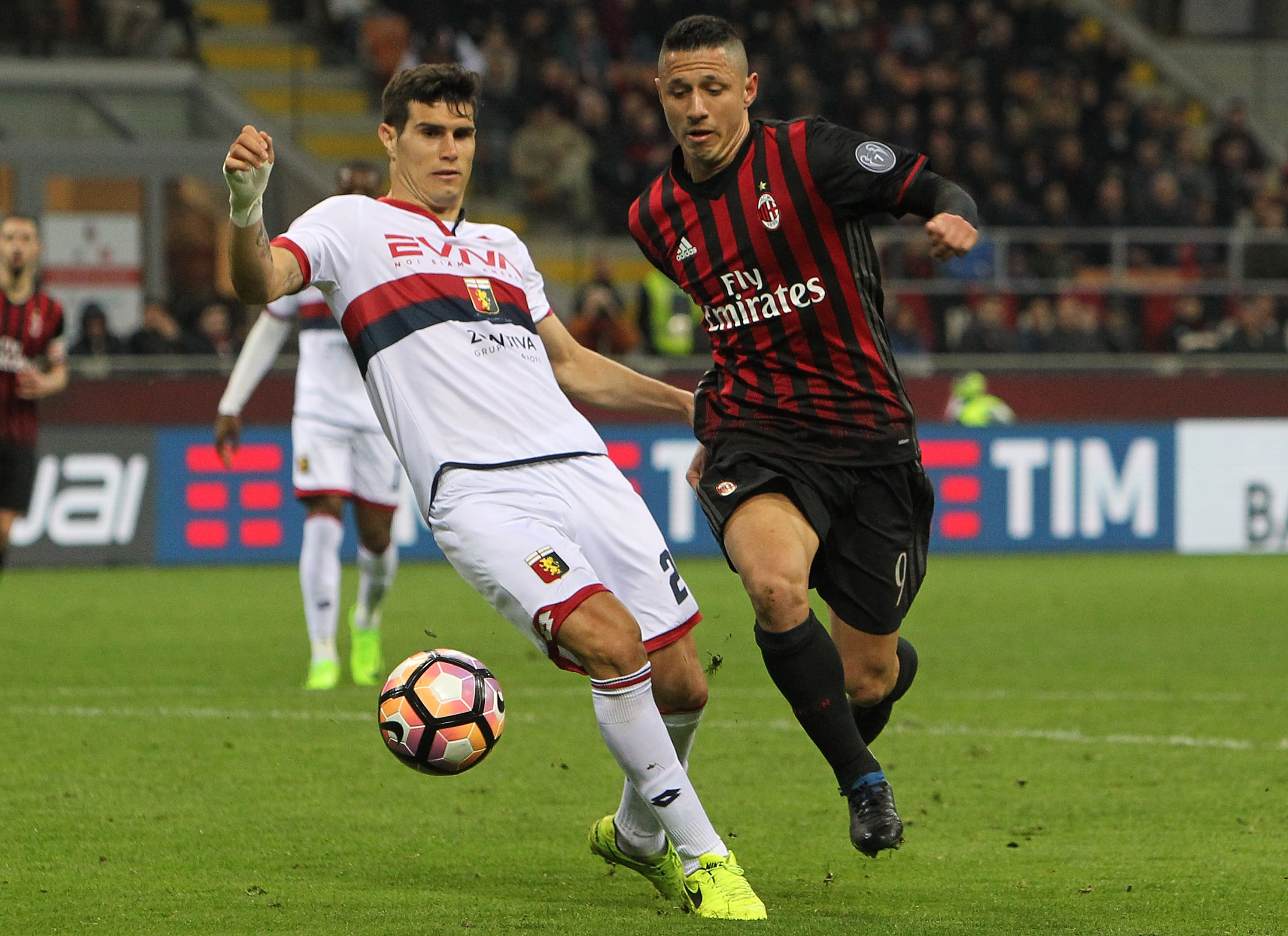 Lapadula (7) – The fan favorite finally got a start courtesy of a Bacca suspension, and Gianluca took advantage of his chance. A beautiful flick to earn the assist tonight has Lapadula earning the second best rating tonight.
Deulofeu (6) – Creative and explosive as usual, Deulofeu has found himself at Milan, today however he appeared selfish on the ball and his finishing wasn't there. Fantastic player who continues to show his skills but just couldn't string it all together today.
Substitutions:
Locatelli (6) – One of the one substitutes in the world to play 90 minutes. He looked like the Locatelli we fell in love with. Still plays short balls and is tentative with risk taking but he is developing at a grand rate and will be class soon.
Pasalic (5) – Mario did nothing poor to earn the lowest rating. He earned it by not being involved in the play. He was almost nonexistent once he came on. Very little to critique.
Antonelli (N/A) – Luca Antonelli returned for the first time since Milan's loss to Juventus in the Copa Italia. He came on too late to rate.
The Coach:
Montella (6) – Decided to go defensive against a team that seemed unaware they were a goal down, created a boring game to watch. A win is a win and this was not an ugly one. Just boring. Average rating for the skipper.