Starting XI:
Donnarumma (6.5) – Gigio closes out his last game before becoming an adult with a great performance. Good distribution and time management as well as a knack for making saves directly lead to the victory. 
Abate (6) – The captain had a good game. Abate even had a 1v1 that could have sealed the game in our favor but it was shot straight at the keeper. Misplacing a shot is not something to attack a fullback over. Ignazio looked strong on the pitch.
Paletta (6.5) – A wall in defense, Gabriel Paletta put on a good performance at the back, barely giving the opposition any real chance and even had a crucial clearance late in the game to keep Milan on top.
Gustavo Gomez (6) – Not a bad performance but far from a good one. Gustavo on the ball just is not a pretty thing to watch. He needs time to grow and develop but for now is getting the job done. Romagnoli is missed.
Vangioni (6) – The ex-River Plate man has received a lot of criticism from Milan fans but has made the most of his time here. While not playing often, he has found himself in a starters role due to injuries. Leonel was lucky to not be sent off after two handball calls but had a decent game besides that.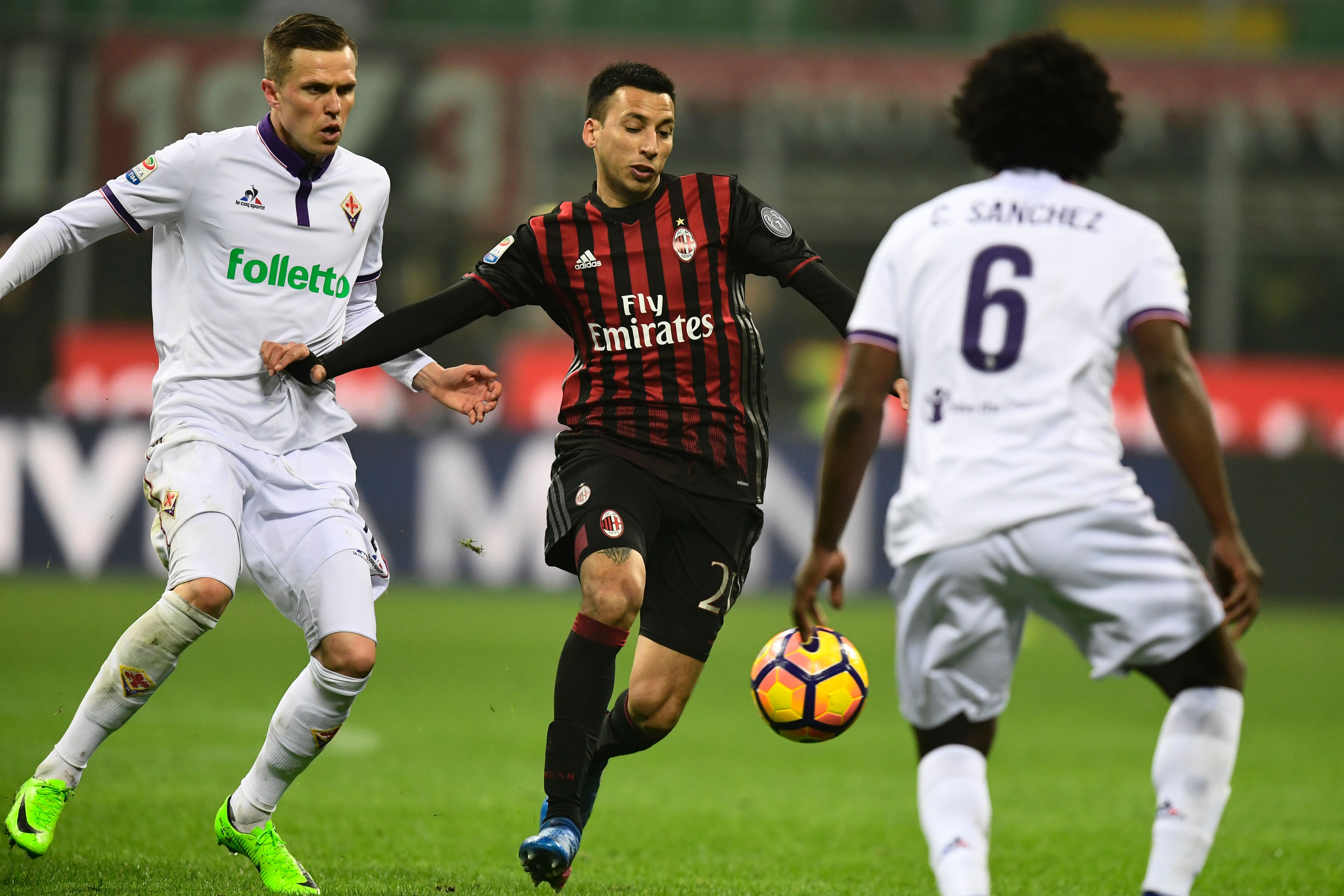 Kucka (7) – Kucka started off with a bang. Strong on the ball and driven. This style of play resulted in an early header goal from a fantastic Sosa free kick. A nice change of pace from his recent lazy game play.
Sosa (6.5) – Jose Sosa had the best performance of the first half. Unfortunately for him, his second have performance faltered quite a bit and many fans felt a red card was in his future. Jose did avoid the red but his second half was far from the resourceful first half.
Pašalić (7) – One of the better performances of the game. Started off strong and recorded the winning assist. Mario was unlucky to find the post later on but was more than capable today.
Suso (5.5) – A severe lack of crosses today from one of our best performers. Today was different as the Spaniard could not find any space, was hesitant on the ball and was booked for a very poor dive.
Bacca (5 FOTM) – The Colombian was wrongfully called offside in the first half but that was the most he did all game. Carlos has been all but absent during recent weeks and it is showing. Montella may finally be forced to give Lapadula the starting role he deserves.
Deulofeu (7.5 MOTM) – With one of the most fantastic debut goals in a long time, Gerard has become a staple to this Milan side in quick time. Great passing and pitch awareness lead to him finding the back of the net for the game winner. Deulofeu continues to create chances are trouble opposition.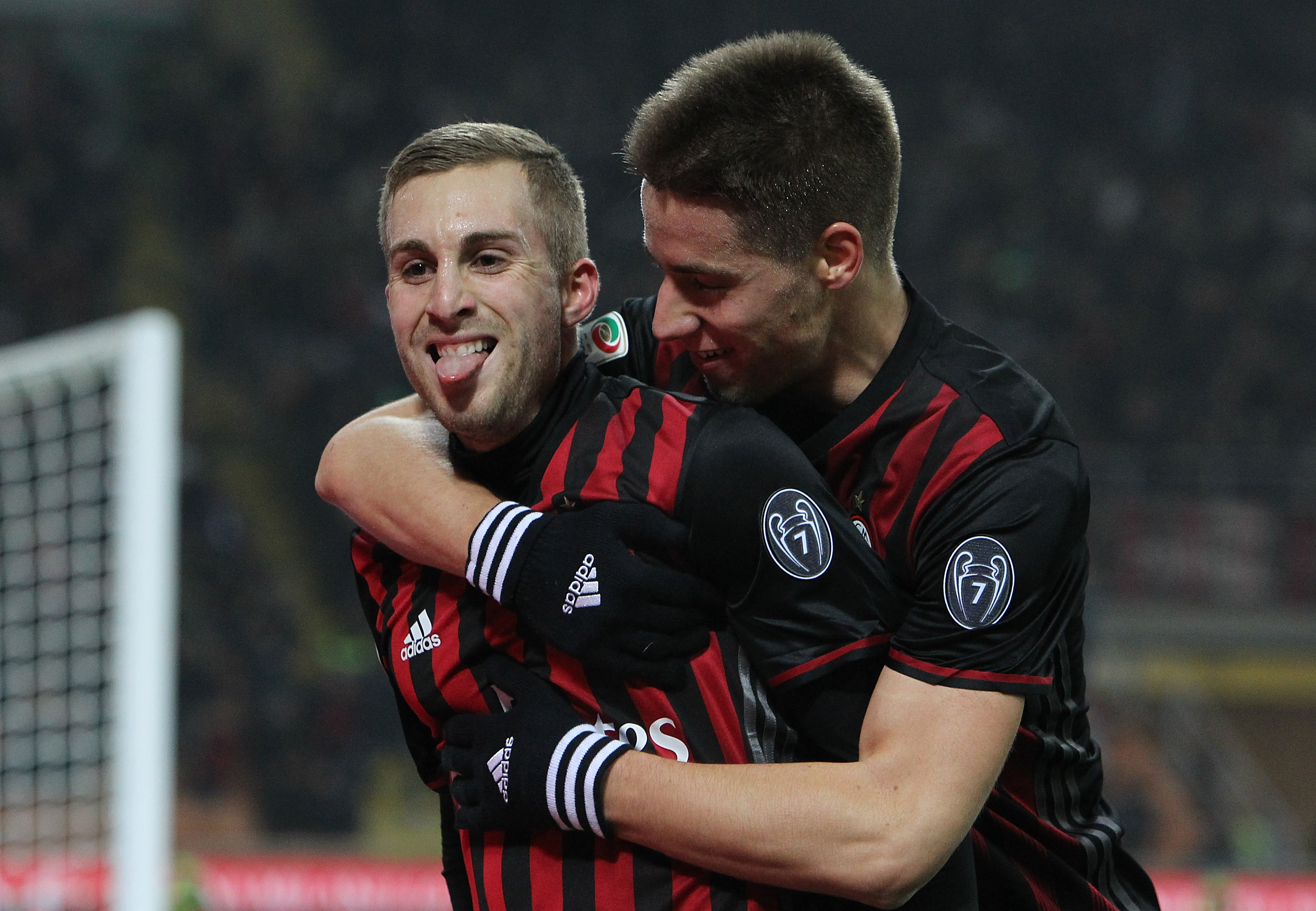 Substitutions:
Zapata (6) – With only 17 minutes of play time, it is hard to get a good rating for the Colombian defender. He had a strong block late in stoppage time that just might have been vital. Aside for that, there was not much to report.
Bertolacci (6) – Andrea Bertolacci started on the bench and came on with just 17 minutes to go as well. He actually played very well in the time he had and is making an argument for his placing in the starting XI. It seems every week, the midfield has a new line up and I personally think the competition among them is good.
Poli (N/A) – As expected Poli displayed a lot of energy but nothing else. He was only on the pitch for 4 minutes and you could probably count on one hand the number of touches he had. Nothing positive or negative about Andrea today.
The Coach:
Montella (6.5) – Whatever he did to motivate the team before the game was phenomenal. His usual half time team talk was missing though as Milan played the defensive for the entirty of the second half and the substitutions came a tad later than they should have. The change in formation to the 532 in the 73′ showed his content to sit back and defend a one goal lead. Milan need to attack always.