Starting XI
Donnarumma (6.5): Not much for Donnarumma to do this evening, however he made two world class saves to deny Birsa. Nothing he could do on the Chievo penalty. Misplaced too many passes.
De Sciglio (6): A very harsh and incorrect penalty was given against tonight's stand-in captain. Offered very little going forward but was solid defensively.
Zapata (6): Chievo rarely threatened the rossoneri goal, so the Colombian was not called up much. He did well when he was, and did not make any mistakes.
Romagnoli (7.5): Alessio made his comeback from injury today, and his performance was almost identical to that of Zapata. But, a fantastic assist for Bacca's match winner give him the edge over his centerback partner.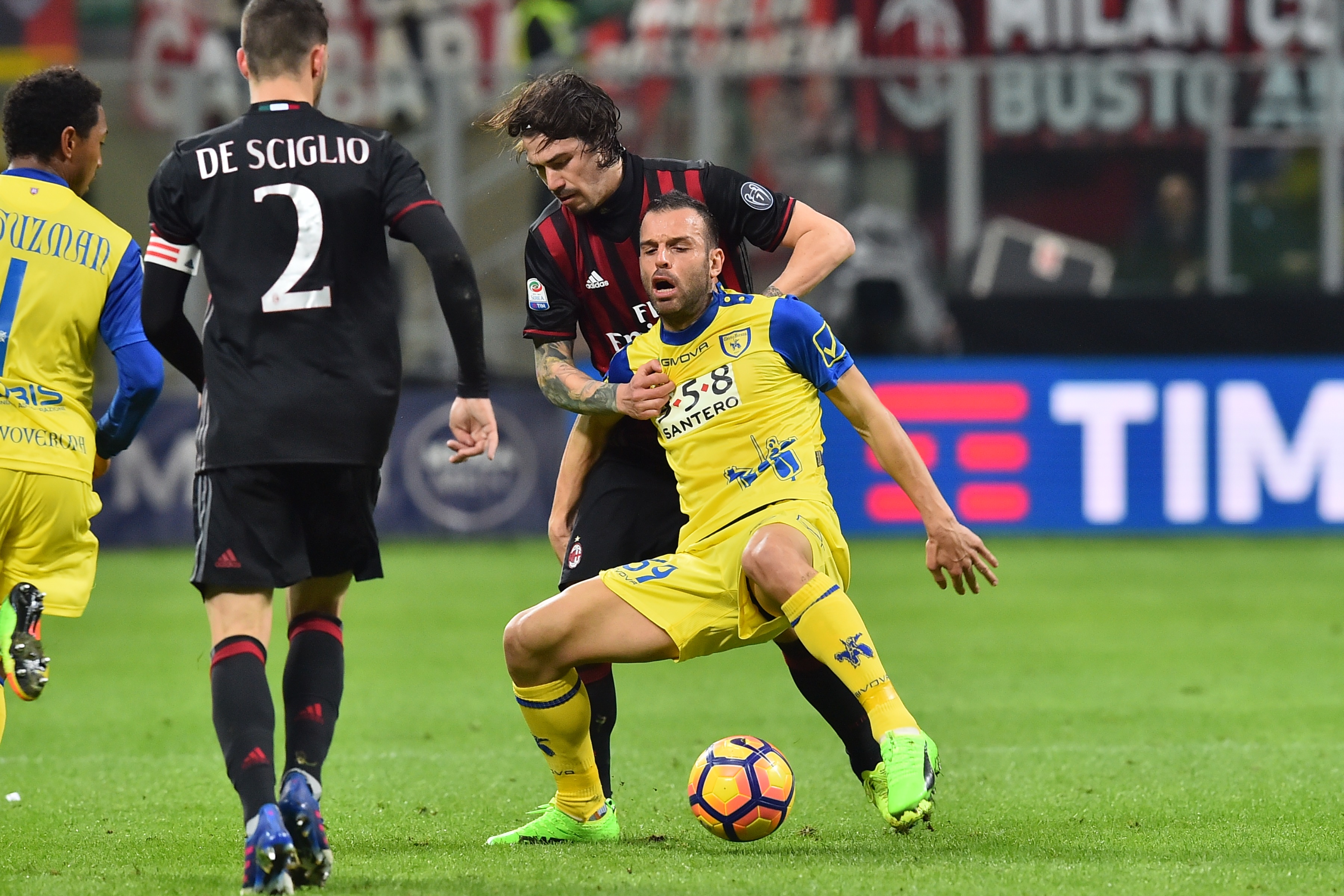 Vangioni (5.5): The ex-River man started again, and in all fairness he has been on the decline since the Bologna match.
Sosa (6.5): He has been very good these last few games, and Sosa controlled the tempo today. He also played a few good through balls. His defensive qualities stood out the most today.
Locatelli (6.5): Returning to the side, the youngster was more of a forward threat than usual. One shot went just wide of the far post, and he won a penalty with the other.
Bertolacci: (6): Always offers a threat, but he seemed to fade away as the match carried on.
Suso (5 FOTM): The Spaniard was not up to his usual self today, as he debuted on the left had side of the attack. Suso was forced off injured in the first half didn't give him much of a chance to progress as the game did the same.
Bacca (6.5): Despite scoring twice, Bacca should have scored at least three times. Missed multiple golden chances including skying a first half penalty. But, he has become more involved in the match over the last two games, this is the Bacca we want to see, but finishing off those chances! Just keep him away from penalty duty.
Deulofeu (6): The always dangerous Gerri lived up to that today, as he caused lots of problems for the Chievo backline. His pace is a fantastic asset. Unlucky not to have won a first half penalty. Missed a great chance late on to make it 4-1.
Substitutions

Ocampos (6.5): Replaced Suso, not the best outing for the Argentine, however, he won Milan's second penalty of the day. Which was displaced by Lapadula.
Lapadula (7.5 MOTM): When Gianluca came onto the pitch the match changed completely in Milan's favor. Scored a penalty as well! Created a golden chance which Deulofeu put just wide. Montella needs to play him more! His perfomance today makes him the SempreMilan Man of the Match.
Kucka (N/A): Came on too late for a significant impact on the match.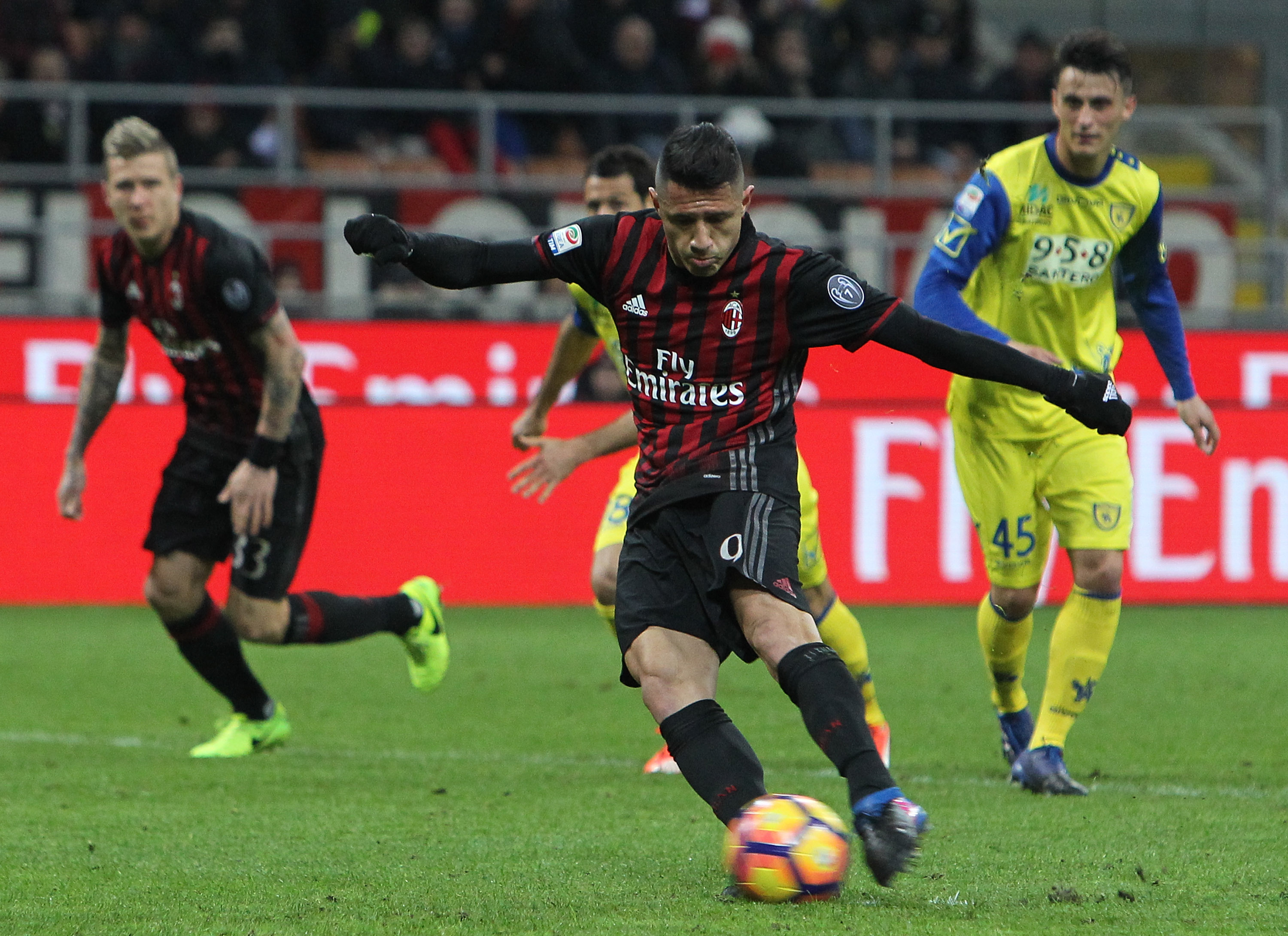 Coach
Montella (8): Montella showed great awareness of the game, all his substitutions came at the right time and they were made an impact. Recognizing early the need to bring on more firepower proved decisive. The notion to revert back to normal after going ahead by two was a wise move from the skipper.