Milan earned a comfortable win over a side destined for relegation, but this is also a team who bested Milan 3-0 in the reverse fixture. A great showing from the boys in red and black today.
starting XI
Donnarumma (6): Gigio was never really called into action today and when Hellas had an opportunity he conceded. In his defense it was a fantastic strike.
Abate (7): A rare high rating today for the old fullback. He played well defensively as well as offensively, scoring the third goal of the day.
Romagnoli (8): Alessio made his long awaited return from injury today and he reminded us all of how important he is in our backline. Hellas did not have a shot the entire time Alessio was playing today and only seemed to improve when he came off.
Bonucci (7): Our captain is always been a rock at the back and today was no different. With the exception of one lone bad pass he was otherwise flawless like his partner today.
Rodriguez (6.5): Ricardo has been our only leftback for the majority of the season and he will continue to be a mainstay looking into next season. As for today his performance was above average but nothing spectacular.
Kessie (7): In his debut season he already has over 50 appearances. His work rate and desire can never be understated. The only trait missing his shooting, which is not something he should be doing anyways.
Locatelli (7): The youngster appears to be finally growing into his own. Today was a very mature showing from the teenager and hopefully he can continue on his upward path as he looks to fill in for the injured Biglia.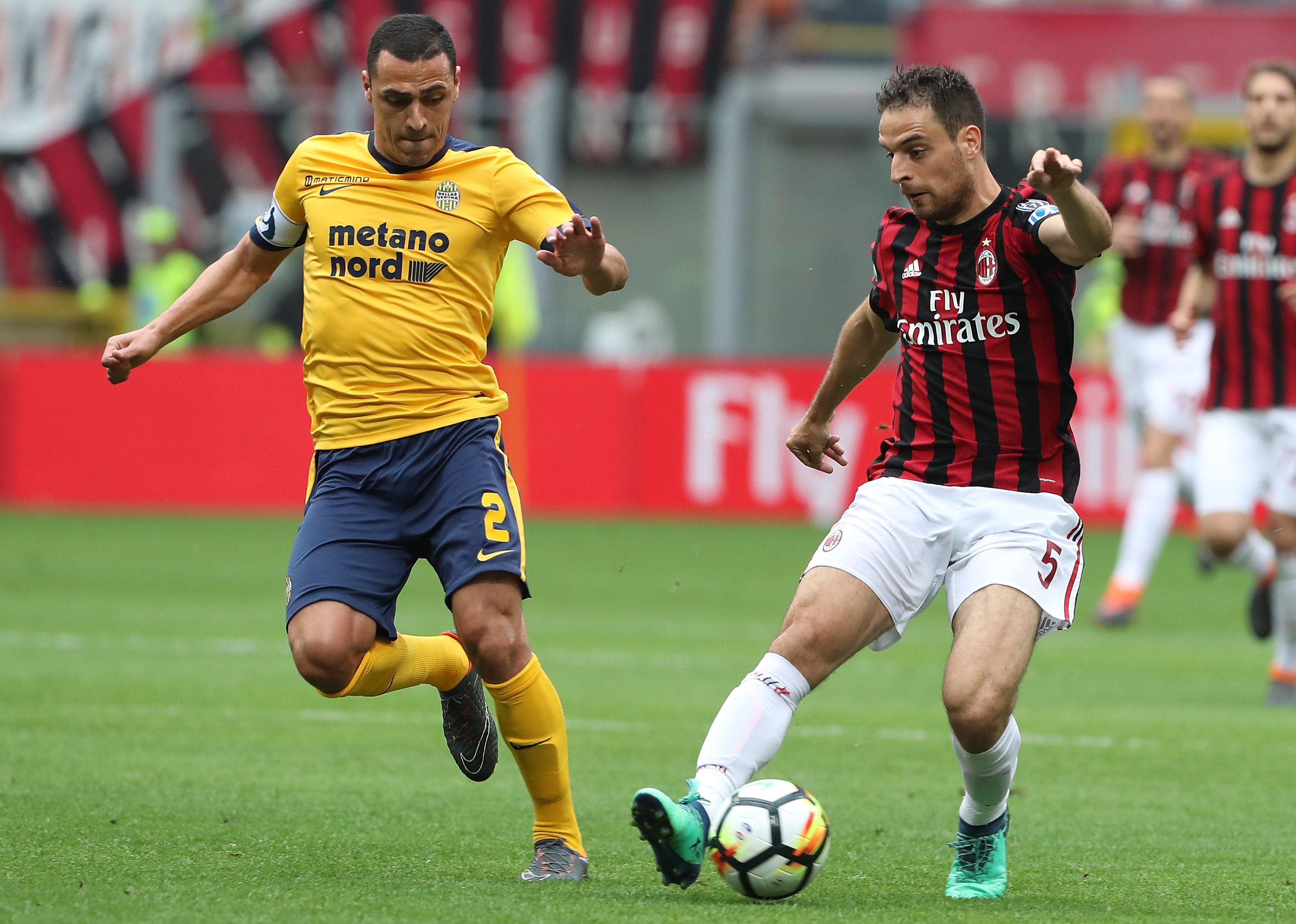 Bonaventura MOTM (9): It would be impossible to not credit this man for his performance today. After a couple months of poor form he ha been excelling in his last three showings. Today he recorded two assists and overall looked to be stellar.
Suso (8.5): Another player that has been subject to criticism as of late was Suso and today he also recorded two assists and an overall fantastic performance.
Cutrone (7): The young striker finally found himself on the score sheet once again after a long drought. Overall a decent performance. He was not involved as much as you'd expect but made it count when he had touches.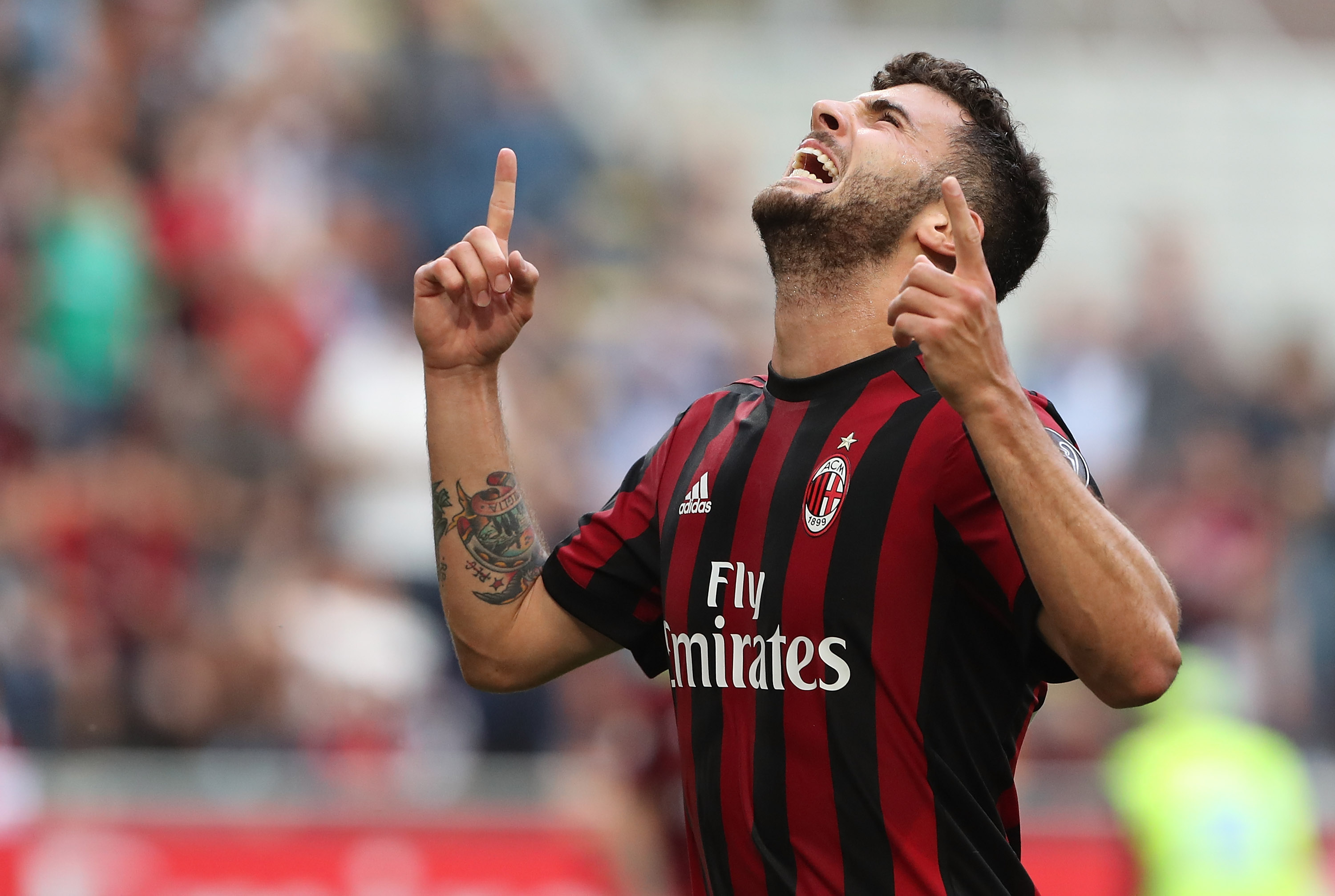 Calhanoglu (8.5): The first half of the game was Hakan's to play with. Everything thing he did turned into gold. He could have had a hat trick in the first 15 minutes but only found the goal once. Once the game settled he began to slow down but still was a force to be reckoned with.
SUBSTITUTES
Borini (6): Fabio came on in the 58th to replace suso, presumably to keep him rested for the midweek Coppa Italia final against Juve on Wednesday, and Borini was able to score a goal just before stoppage time. Besides the goal, Borini was not in great form today.
Musacchio (5.5): Mateo came on for Romagnoli for most likely the same reasoning as why Borini came on and it took the defender just eight minutes to earn himself the only yellow card of the match. Musacchio mixes good performances with bad and his time away from the field showed as Milan conceded about twenty minutes after he came on.
Kalinic (NA): Not enough play time to rate the player.
MANAGER
Gattuso (7): Gattuso executed perfectly and made smart subs with the game already locked up he was thinking ahead for the final. It would have been nice to see Andre Silva in a game as open as this was but the manager opted for fan least favorite, Kalinic instead, fueling rumors of a potential swap deal between Andre and Keita Balde of Monaco.