AC Milan claimed all three points this evening and this made the most out of their win against Napoli last weekend. Pierre Kalulu was the big hero with the winner against Empoli tonight and down below are the player ratings. 
Starting XI
Maignan (6.5): He made a great save to keep Milan in the lead at the start of the second half and it proved to be decisive. He was also good with his feet, as you would expect, and had a few other good interventions. Maybe he even deserves a 7 for the second-half save.
Calabria (6.5): He worked extremely hard for the team this evening and was the winner of several duels with the Empoli players. Much better attacking-wise compared to the game against Napoli, in which he was a bit sloppy.
Kalulu (7.5 – MOTM): We are running out of positive adjectives for this man, what an amazing journey he has had since joining the club (for just €500k, by the way). It was a finish you wouldn't normally expect from a centre-back that gave Milan the lead (also with his weak foot) and he was super solid in defence as well.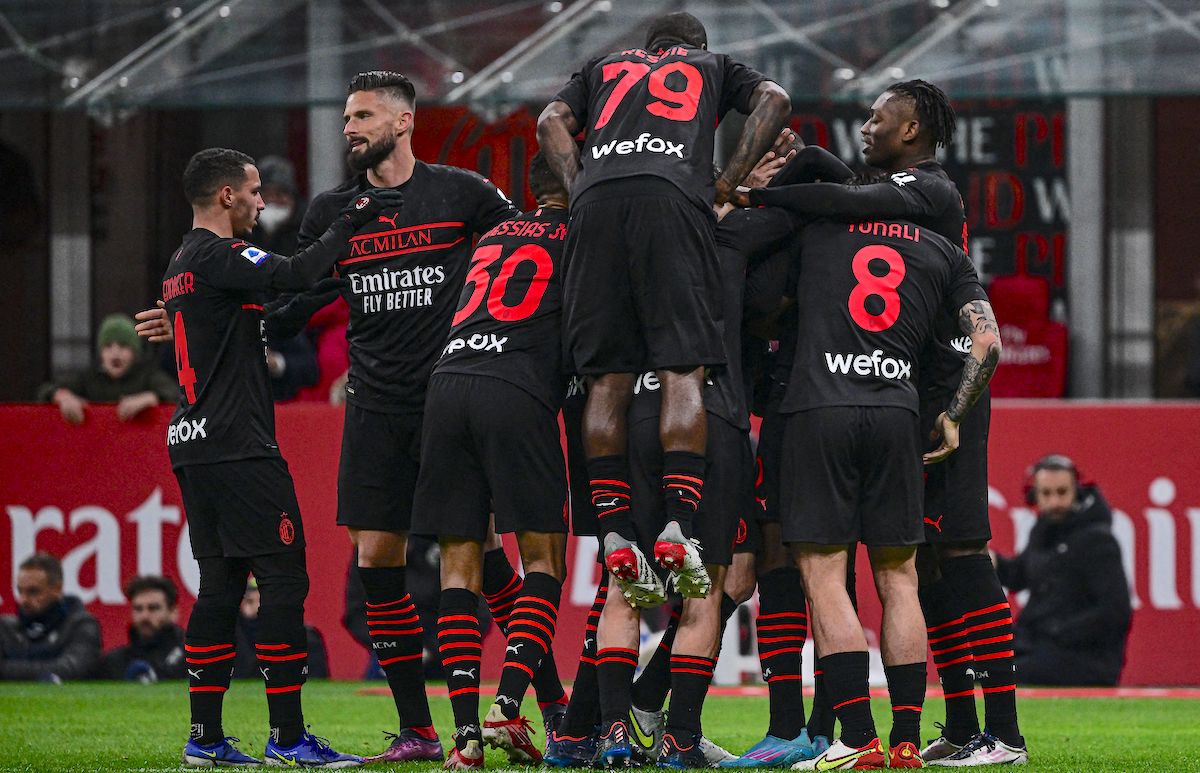 Tomori (7): Although Empoli improved a bit in the second half, Milan had such an advantage over their attack thanks to Kalulu and Tomori. The latter saw a lot of the ball tonight and was very comfortable. He was also great when not in possession.
Florenzi (6): In the end, he managed to get a pass for his fighting spirit and some positive sequences on the pitch. However, it's also clear that he isn't a left-back and one wonders how bad Ballo-Toure must be.
Bennacer (6.5): He has really stepped up in the second half of the season and tonight was another example of that. Bar a few moves that perhaps weren't ideally executed, he was solid and in many ways directed the play of the Rossoneri.
Tonali (6.5): If Bennacer directed the play, then the youngster focused more on the defending. He looked a bit dizzy in the first half (he even barfed) but ended up playing on and ended up covering a lot of ground for Milan. On the left side, he was especially important, with Leao often high up and Florenzi not fully used to the left side.
Messias (6): It would be harsh to give him less than a pass as he had an advantage over his opponent for most of the game. He also created himself two nearly identical chances but the final touch just wasn't there for him tonight.
Kessie (5.5): There's no doubting his stamina and hard work, but that is the very least we expect from him these days. His touch was quite poor tonight and there were some promising situations that were heavily affected by that.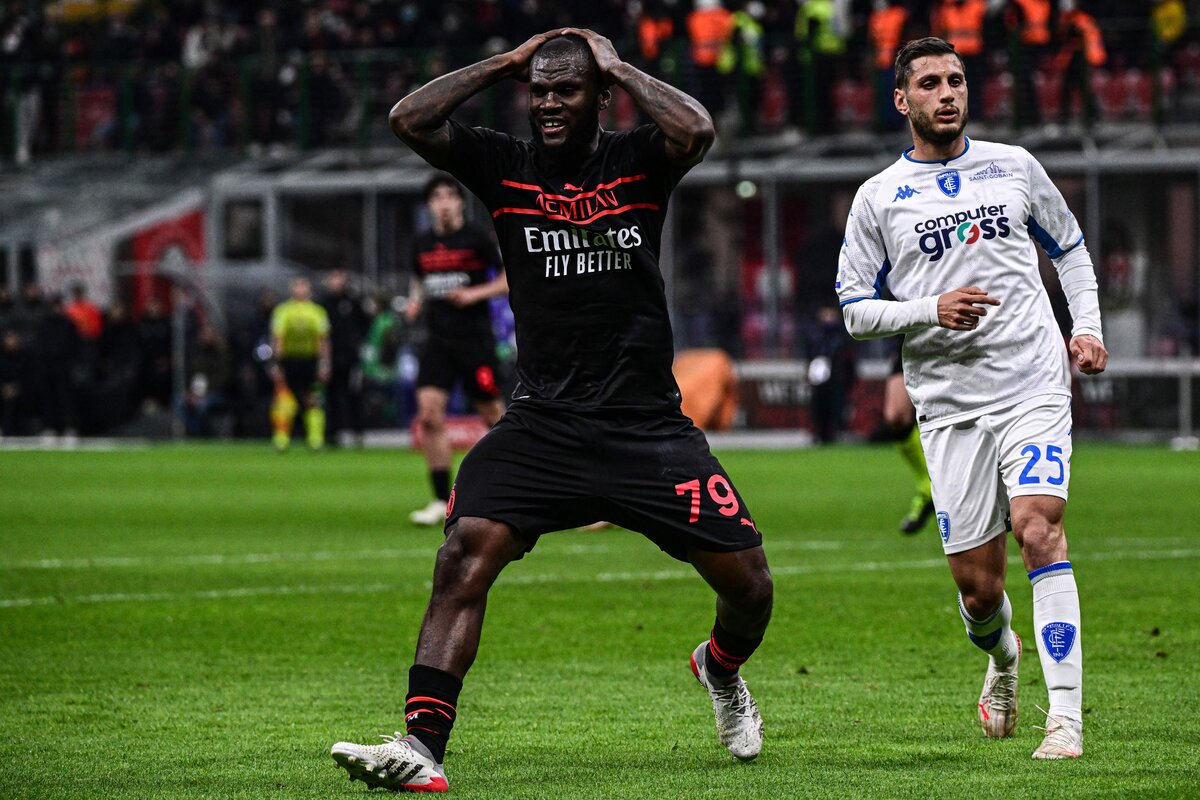 Leao (6.5): Although he didn't get on the scoresheet, he was a constant danger for the Empoli defence and it's clear that he's very confident at the moment. He almost always got past his man (sometimes men) but the final touch was lacking.
Giroud (6): Another hard-working performance that included a few chances for the Frenchman, who didn't find the back of the net this time. He had some decent opportunities, doing well to make himself available, but the efforts were either saved or blocked.
Substitutes
Diaz (6): It should be kept in mind that Pioli made his first subs in the 72nd minute, so take the subs ratings with a pinch of salt. Diaz did look promising, though, but Milan's main focus was not to attack.
Saelemaekers (6): He was quite involved in the final stages of the game and helped Milan play out of some tough situations, which is always a plus when you're defending a lead.
Rebic (N/A): He didn't play enough to get a rating.
Ibrahimovic (N/A): He didn't play enough to get a rating.
Krunic (N/A): He didn't play enough to get a rating.
READ MOR – AC Milan 1-0 Empoli: Kalulu's first half strike enough to keep the Rossoneri top