AC Milan clinched their ticket to the semi-finals of the Champions League thanks to a 1-1 draw against Napoli at Stadio Maradona this evening. Down below are the player ratings for the heroic Rossoneri men. 
Starting XI
Maignan (8): What a performance from the magic man in goal this evening. Confident from start to finish and the penalty save was the icing on the cake. It's just a shame he didn't get to keep a clean sheet.
Calabria (8): Monumental display from the captain this evening as he kept Kava so quiet, even if the Napoli winger clearly didn't have a good night. Calabria has certainly earned back his spot in the starting XI.
Kjaer (8): He won a great number of aerial duels this evening and kept Osimhen very quiet. His ability to play a good pass even when under pressure is also extremely important for Milan.
Tomori (7.5): The Englishman was almost as good as his colleague this evening. The handball (which led to Napoli's penalty) was honestly very unlucky rather than sloppy defending. Otherwise, a very good display.
Hernandez (7): He gets a high rating for the many aerial duels won on the corners, of which Napoli had a plethora. He clearly had more defensive duties tonight, but his contribution in attack was what it needed to be.
Krunic (7.5): The Pioli favourite covered SO MUCH ground this evening and always helped out his teammates when needed. And he wasn't just a body, he actually made things difficult for Napoli with several interceptions.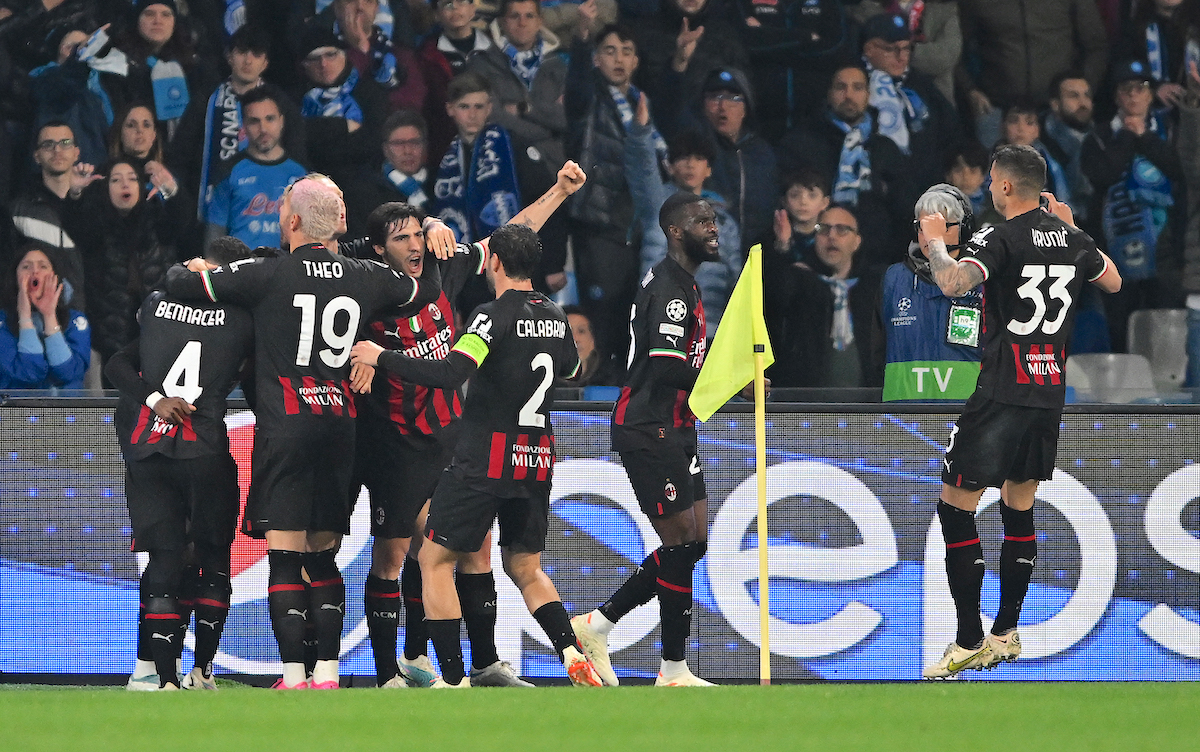 Tonali (7.5): Just as good as his tandem colleague with a performance characterised by a lot of running rather than technical brilliance always. Both, however, did really well in playing it simple (which was the only thing needed).
Diaz (6.5): To be fair, we have seen him do a lot better this season (and against Napoli). His dribbling didn't have the same effect this evening but that being said, he still offered a good solution on the counters.
Bennacer (7.5): The three midfielders, Bennacer included, put in the hard work this evening. The Algerian was great in balancing the game and offering an anchor point, bringing down rather tough passes.
Leao (9 – MOTM): Wow. He led Milan's counter-attacking play all by himself today and that assist for Giroud was simply brilliant – a perfect example of his importance. He also won the penalty and just looked in a great mood.
Giroud (6): The goal saves his rating quite a lot but that penalty miss could have been a lot more costly for Milan. And he also had a great chance a few minutes after that Meret saved, but the finish could have been better.
Substitutes
Messias (6): He did well on the right flank, defensively and in attack, but he lost Osimhen on the goal.
Origi (5.5): He started well and for once, many of us thought he could have a decent impact. But his defending wasn't good enough just before Napoli got their penalty, forcing Tomori to come out like that.
Saelemaekers (6): Solid off the bench but the game prevented him from doing much.