Milan claimed three huge points away at Parma earlier this evening despite going down to ten men with more than 30 minutes to go. Leao sealed the deal in stoppage time after what was a nervy period for the Rossoneri. 
Starting XI
Donnarumma (7): He was decent throughout the game and made an incredible double-save early in the second half to deny Parma. You can't ask much more from him on the goal and he did well to avoid conceding another.
Kalulu (6): The youngster was solid on the right-hand side as he did his job in the defensive phase. He could have done a bit better when going forward, though, as he didn't really have an impact.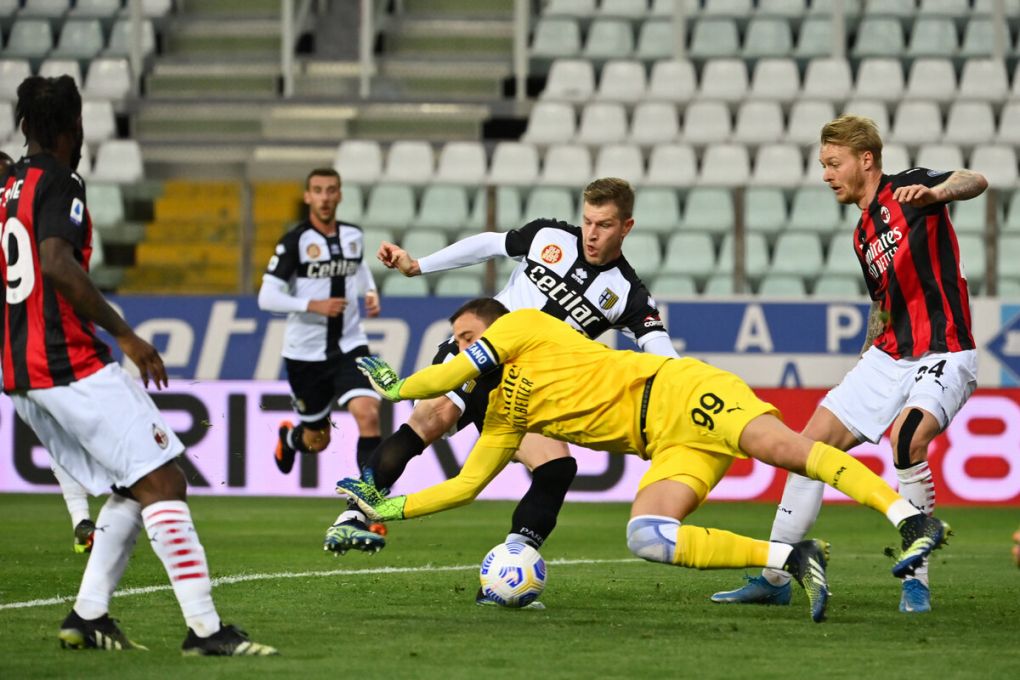 Kjaer (7): Another good performance from the Dane and it's clear just how important he is in the build-up phase, often finding the attackers with some great passes. Decent at the back as well, as you would expect.
Tomori (7): The Chelsea loanee has certainly adapted to Italian football and his partnership with Kjaer is looking very solid. We saw him burst forward today as well which was a very nice touch to his game.
Hernandez (6.5): He got the assist for the second goal with a nice nutmeg and was also important when Milan went down to ten men. However, he missed a few passes in good positions and is still looking a bit off.
Bennacer (6): Nothing spectacular from the Algerian but he certainly wasn't bad, setting up the attack for the first goal. He faded a bit as the game went on, though, and there wasn't much room for him this game.
Kessie (7.5): Incredible performance from the President as he bagged his 10th league goal of the season, and it wasn't a penalty. Very important in both phases of the game and he helped Milan run the clock down.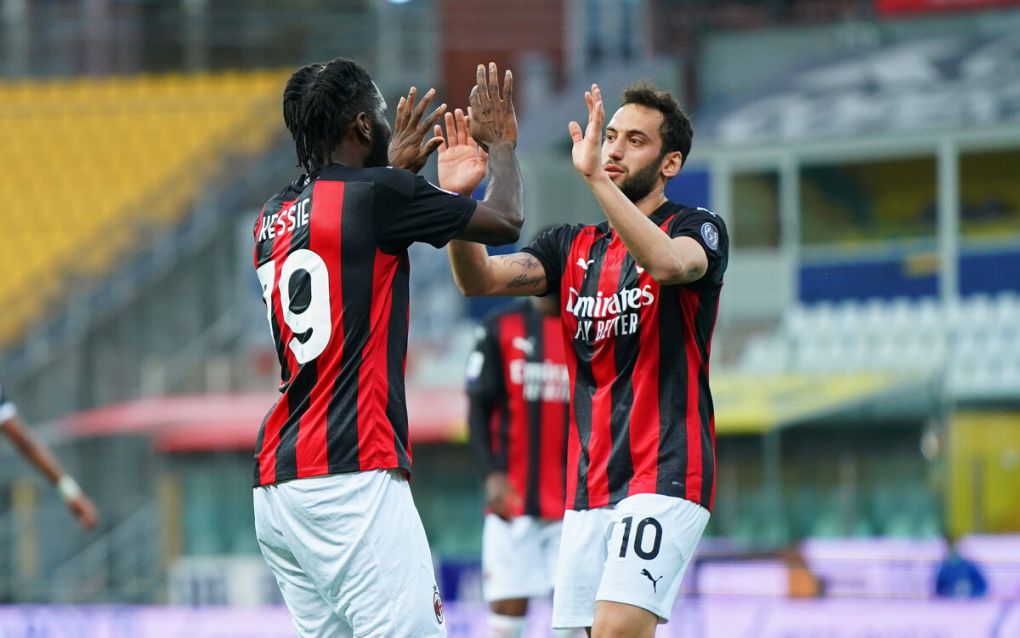 Saelemaekers (6): A very average display from the Belgian, who lost the ball a few times but also did very well a few times. We know that he can do even better and that's why the rating isn't higher.
Calhanoglu (6): Just like Saelemaekers, the No.10 had a few flashes of brilliance but he was also missing in some attacks. Today was a step in the right direction but we need to see more of him in attack.
Rebic (7): He was eager to prove a point and he certainly did it with a great opening strike, in addition to hard work throughout the game. He didn't get that much done in the second but he showed just how good he can be today.
Ibrahimovic (5): It was a great start to the game for him with the assist for Rebic, and then he was behind the second goal as well. However, he ruined all of that with the red card he received for talking to the referee. He lacked discipline and put his teammates in great difficulty for over 30 minutes.
Substitutes
Meite (5.5): One of the few subs that had the ball quite a lot after coming on but unfortunately, although admittedly the situation was special, he missed too many passes. He needs to improve for sure.
Dalot (7): Looked very good from what we saw as he won several duels at the back and made some very good decisions. Also got the assist for Leao's goal after winning the ball and setting off on a run himself. Very promising.
Krunic (N/A): We didn't see enough of him to give a rating.
Gabbia (N/A): We didn't see enough of him to give a rating.
Leao (7): Came on and was tasked with setting the initial press, which didn't require that much commitment given that Milan defended low. He was at the right place at the right time, though, as Dalot set him up for the third goal.
READ MORE – Parma 1-3 AC Milan: Ibra sees red but Rebic, Kessie and Leao fire Rossoneri to huge win