Starting XI
Donnarumma (5 – FOTM): For the first time this season we can really say that this was not Gigio's day, or rather moment. Paletta had a share on the own goal, but Donnarumma absolutely should have handled the back-pass. Otherwise the young goalkeeper faced few shots, but had a decent save on Benali.
Calabria (6): Not an ideal performance from the fullback, who got a last minute nod over De Sciglio in the lineup. Defensively the performance was decent, though at times Davide was caught out of position. Offensively it was a poor display, but at the very end he could have registered an assist. However, Romagnoli hit the post with his header.
Paletta (6): Scored Pescara's only goal. It was definitely not his fault, but he should have made a more secure back-pass. Otherwise it was a decent performance from the central defender, though his distribution was very poor today.
Romagnoli (7 – MOTM): Veteran performance from the Italian international. Was today's leader of the defensive line. Won numerous aerial duels, tackles and was extremely difficult to get passed by. The young defender could have been the hero of the day, but in the dying minutes of the game his bullet header hit the post.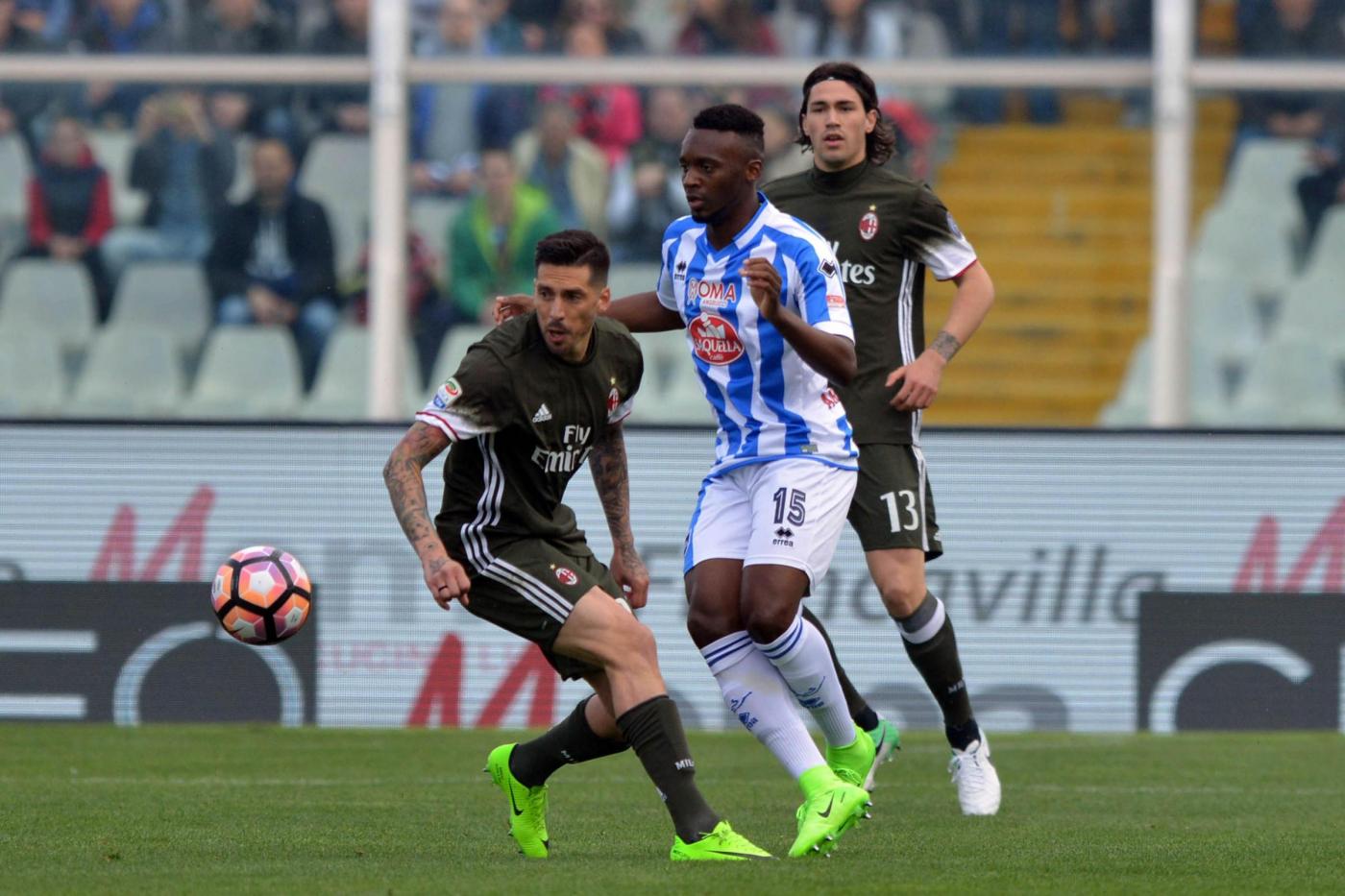 Vangioni (6): An OK performance from the Argentinian. Nothing special in the offensive phase, but very solid at the back. Had a couple of good tackles and made a decisive interception on one of Pescara's counter.
Mati Fernandez (5.5): After a stellar performance against Genoa, the Chilean midfielder had a somewhat dull performance. He seemed like the most creative part of Milan's midfield, but lacked efficiency and flashy moments like vs Genoa two weeks ago. It really seemed that he wasn't able to get into the game completely.
Sosa (5): If someone didn't get into the game against Pescara, it definitely was Jose Sosa. Today was a match to forget for the Argentinian, who wasted numerous passes and was terrible on set-pieces as well. His overall game, but above all passing, was insufficient today to say the least.
Pasalic (6.5): A solid performance from the Croatian. The youngster still has his limits, mainly in terms of passing, but his runs in the box and fighting spirit really are a strong part of his game. He scored a goal that at least secured a point for Montella's men.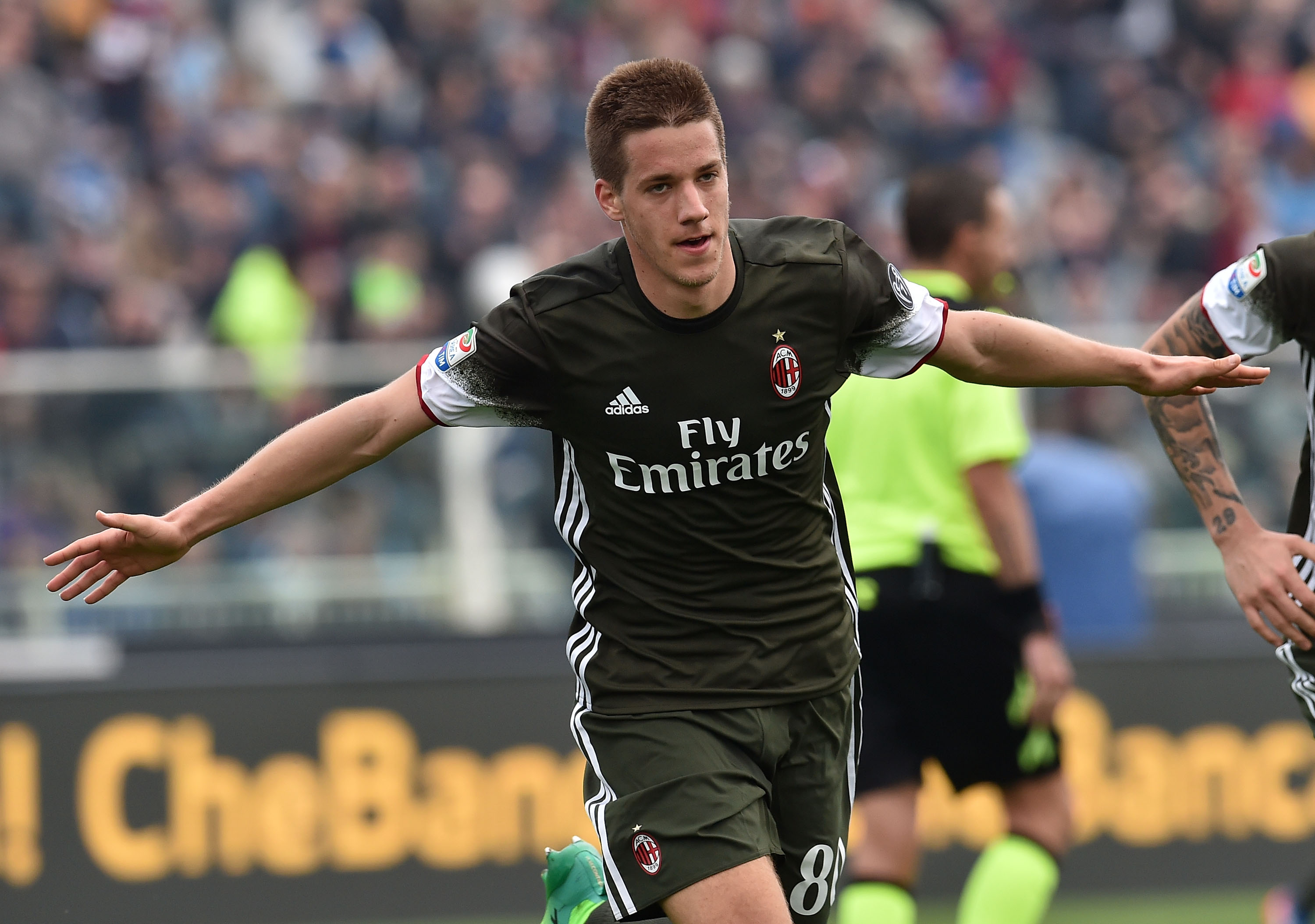 Deulofeu (7): Again Milan's most dangerous player. It was clear that he was above all the rest in the team today. His pace and technique really caused Pescara problems and if it wasn't for him, the equalizer wouldn't have even happened. It is true, though, that at times he tends to be somewhat selfish and holds the ball a bit too long.
Bacca (6.5): Not a bad game from the Colombian, who also played a key role in Pasalic's equalizer. He showed great strength in a duel with Pescara's defender at the beginning of the build-up and then secured a deflection to Pasalic, who scored. Otherwise he was a bit isolated, but nevertheless had a decent performance.
Ocampos (5): Very, very bad from the Argentinian winger. It always felt as if he wanted to do something really special instead of just keeping it simple and being more effective. Extremely wasteful and frustrating to watch today.
Substitutions
Lapadula (6.5): At first he was not able to get into the game, but after several minutes he showed that he had a lot of motivation against his former team. Showed a lot of determination and fighting spirit. Could have taken the three points home if it wasn't for Campagnaro's and Fiorillio's heroics in goal.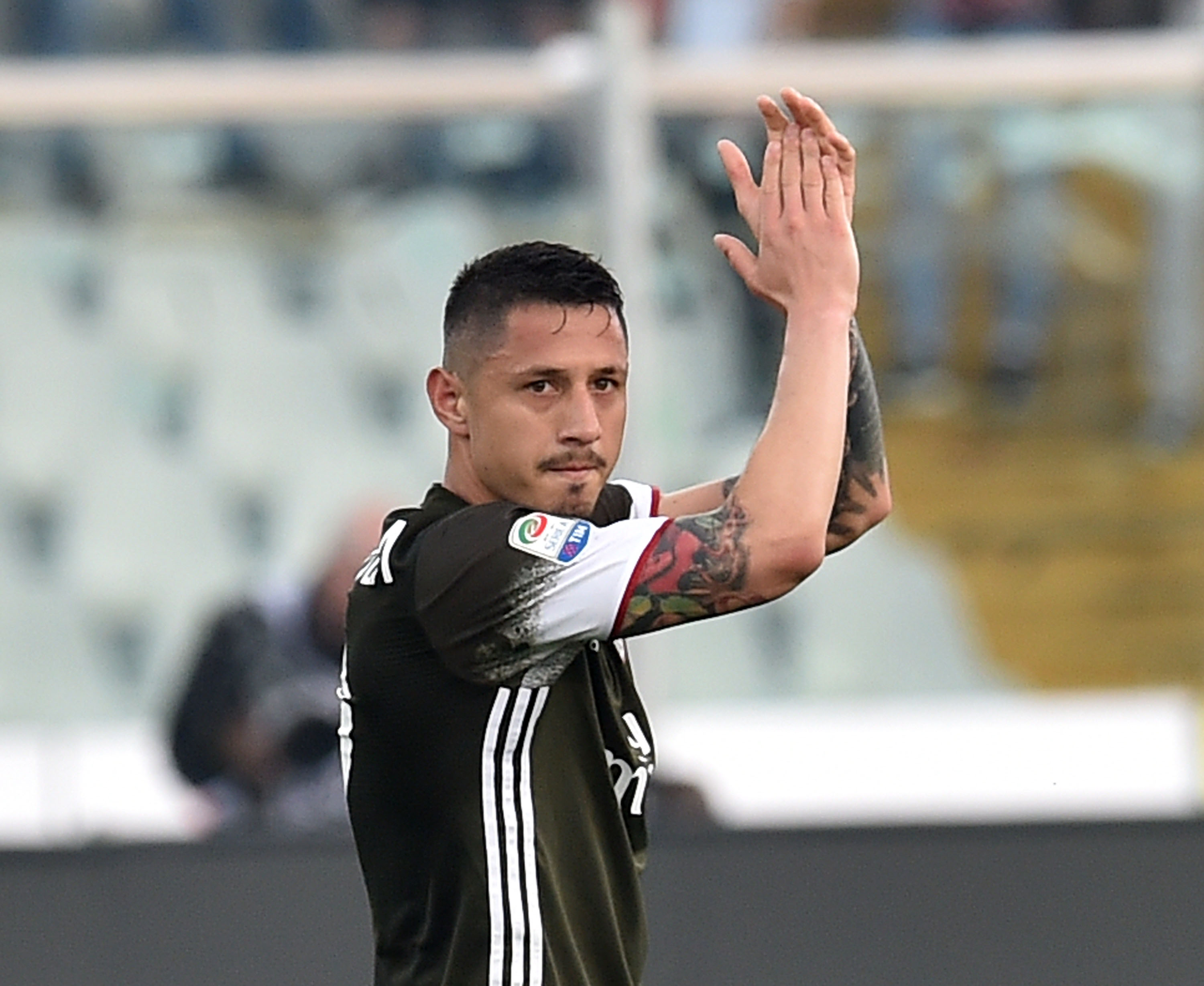 Locatelli (5.5): Not exactly the kind of impact Montella was looking for from the youngster. Got a yellow card, messed up several easy passes and did not manage to raise the level of Milan's midfield for the final minutes of the match.
Kucka (5): The same as for Locatelli really applies to Kucka as well. The Slovak midfielder did almost nothing well, misplacing several passes and shooting one good opportunity to the skies.