AC Milan clinched a spot in the Europa League group stage by overcoming Rio Ave after a thrilling penalty shootout. Saelemaekers and Calhanoglu (penalty) scored for the Rossoneri.

STARTING XI
Donnarumma (7 – MOTM): Although Milan conceded two goals in the course of the game, none of them can be blamed on the goalkeeper. Gigio was imposing both during the game and the penalty shootouts as his last penalty save gave Pioli's men a much-needed victory.
Calabria (6): The Italian right-back delivered a decent performance, helping the team create many dangerous chances. However, in a must-win game, a decent performance did not seem to be enough, especially in defence.
Kjaer (6.5): Not particularly impressive considering what he has shown in the past. However, Simon Kjaer showed great leadership in the toughest times and did not blink when it came to penalty shootouts, scoring twice from the spot.
Gabbia (6): While he can be seen as a decent partner for the veteran that is Kjaer, the youngster still has of improvement to do. Overall, he completed Kjaer quite well for the most part even though he could work a bit more on his decision-making and positioning.
Hernandez (6.5): Despite a forgettable first half, Theo stepped up towards the end of the second half and took over during extra time as he was on every ball both offensively and defensively. Great performance from the French.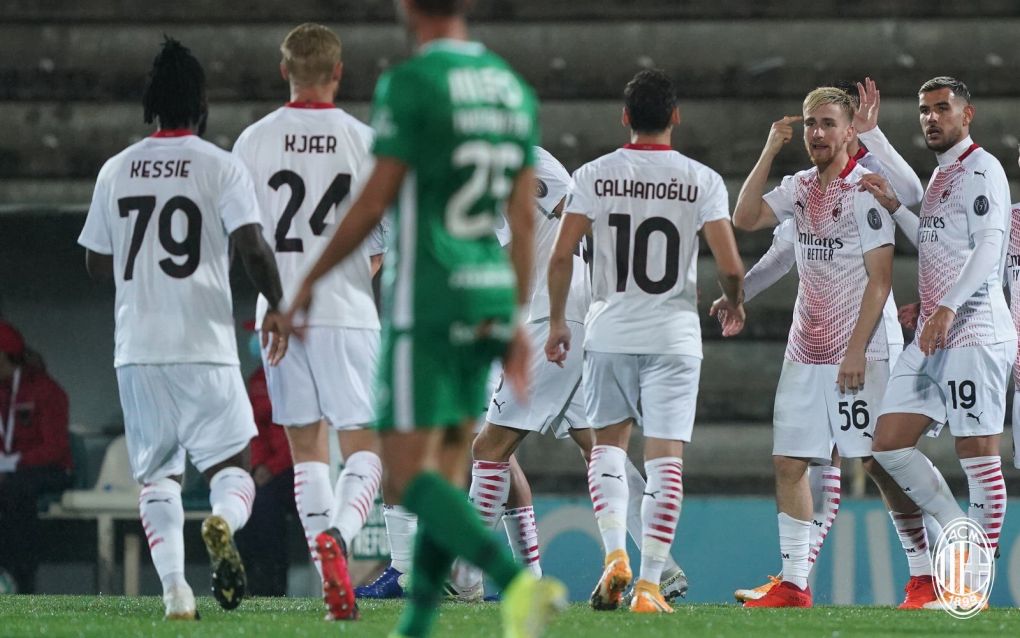 Bennacer (6.5): Impressive once again. Bennacer's short passes between space to find teammates created some good chances for the team and he was more dangerous than usual offensively.
Kessie (7): A dominant performance from Kessie who keeps proving he is by far the most consistent player on the team.
Castillejo (5): Uninspired and ineffective. The Spaniard failed to create any threat and seemed clueless going forward for the majority of his time on the pitch.
Calhanoglu (6.5): Creative and inspiring, the Turk was pulling the strings throughout the game and scored the crucial penalty that brought Milan back in the game.
Saelemaekers (6.5): An impressive display by the young midfielder who showed an incredible amount of grit and desire and his goal is a good testament of that.
Maldini (5.5): The youngster looked lost on the pitch, his lack of experience proved to be a disadvantage for him in such a crucial match-up.
SUBSTITUTIONS
Diaz (6.5): Skillful and ambitious. Diaz was at the start of nearly every dangerous opportunities for the Rossoneri during extra time. Impressive performance.
Leao (6): Not a great performance from Leao who was sloppy most of the time and kept tripping on himself during crucial moments. A performance to forget.
Colombo (5.5): His lack of experience and game time was palpable as the youngster failed to make an impact.
Tonali (6.5): A truly great performance from Sandro who gave new life to the midfield after coming on during the extra time.
READ MORE: Saelemaekers gives Milan the lead against Rio Ave with a superb finish