Coming off a crushing 3-2 defeat to Inter in the derby, the Rossoneri looked to bounce back in a tough atmosphere away at Sampdoria. They, however, fell flat on their face and collected their 6th loss of the season 1-0 following a shocking goalkeeping error
Starting XI
Donnarumma (2): Made a couple good saves but he fundamentally gave Samp the three points.
Calabria (5): Spent half the game on either flank, and as you'd expect he looked out of sorts on the left. Solid defensively, offered little going forward, nowhere near what we've come to expect. 
Romagnoli (6): Looked far more composed on the ball than anyone else in the backline but that doesn't really say much.
Musacchio (3): Was found out time and time again especially under Quagliarella's pressure. It's becoming something of a constant seeing the opposition's best striker set camp wherever Musacchio is.
Rodriguez (3): He often has very little offensive impact but you can usually excuse that due to his stellar defence. Well, we got neither today which prompted his halftime substitution.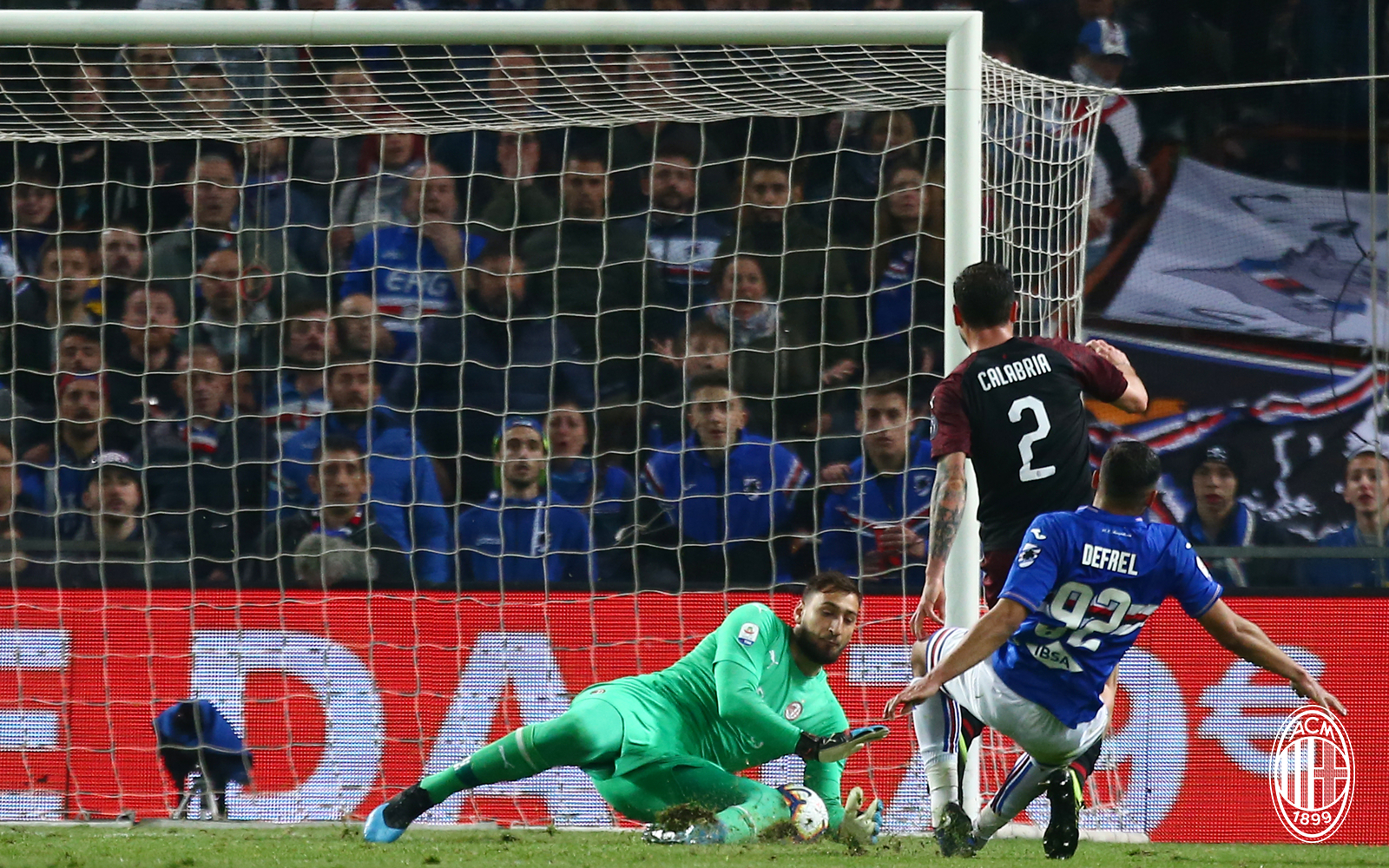 Biglia (4): Was unable to recycle possession and offered little to nothing defensively. Certainly not a performance to hang your hat on and try to maintain a regular spot in the XI.
Bakayoko (5): One of his poorer performances since becoming a starter. Having him as a wide midfielder reduced his ability to impact the game with his stellar tackling and he just didn't have the chemistry with Suso/Calabria as Kessie normally offers
Calhanoglu (4): Most of the frustration with Hakan is in the same attack he will show you his unbelievable potential and his awful decision making that prevents him from reaching that next level. In no game was that more clear than today, almost every decision was the wrong one.
Suso (4): I personally think his struggles since January have been a bit overblown but today was not a great day to make that case. For the main offensive outlet on the team he provided a shot that was nicely saved, a couple limp-wristed attempts and very little else.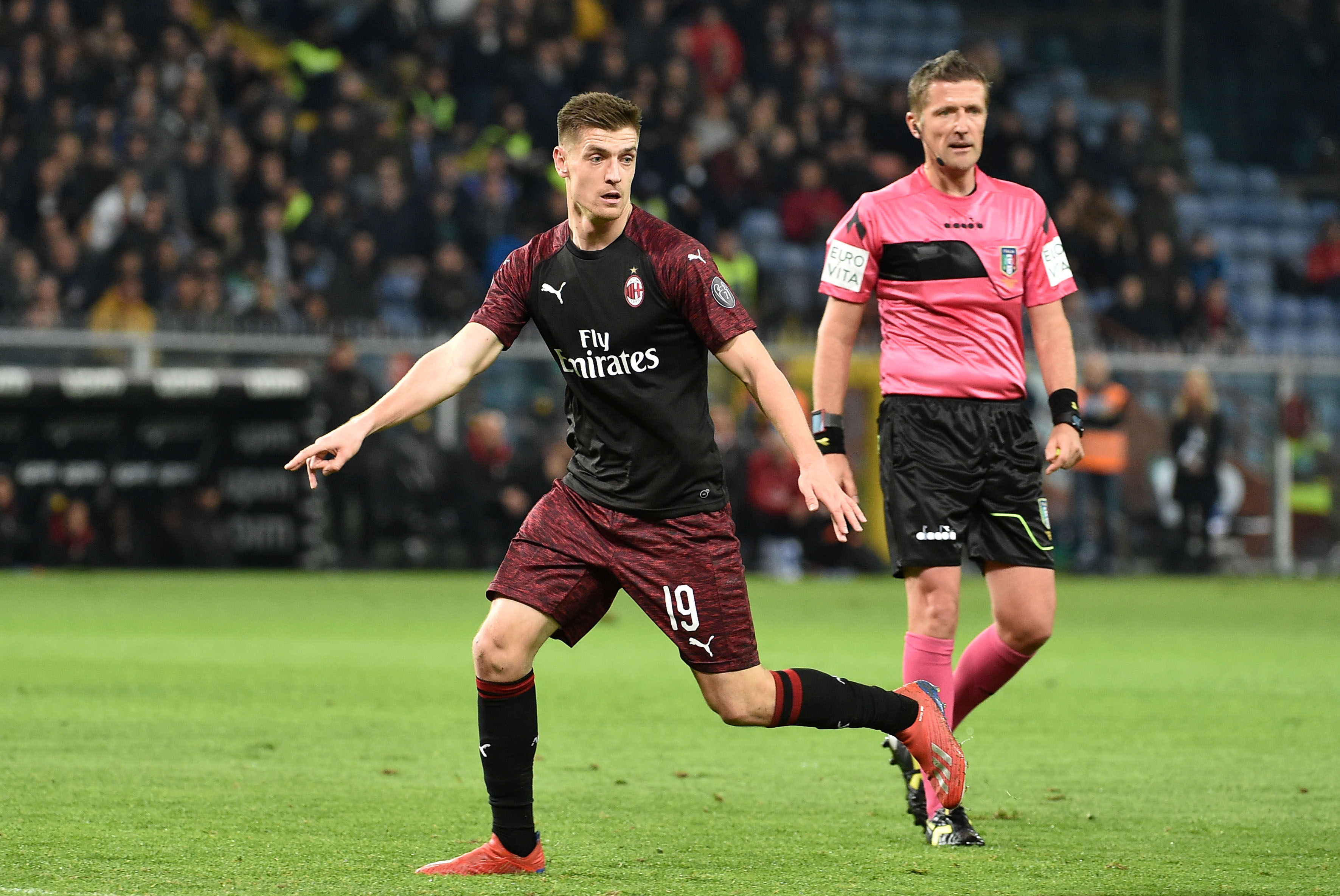 Piatek (5): Had two notable moments, both of which could've been penalties, but overall didn't get the necessary service nor did he assert himself on the game.
Castillejo (4): Having had a rather positive stretch of games off the bench and starting, he showed very little of the skills that got him this starting spot. Lost the ball more times than I care to remember and was unusually ineffective tracking back.
Substitutes
Conti (5): An extremely bizarre substitution in which he replaced Rodriguez, having Calabria move to the left flank. Conti himself offered very little impact, but the move just helped Samp create more down the left-hand side with Calabria struggling to adjust
Cutrone (5): Came on in the second half for Suso to play alongside Piatek but like the Pole, he struggled to get any service and generally didn't have much of an impact.
Paqueta (6): The only bright spot in midfield coming on for Biglia with 20 minutes to go. Had a couple of nice dribbles and passes, and generally did his best to move the needle but the rest of the team just couldn't get out of its slump