Milan extended their unbeaten run this afternoon, now at 24 games, beating Udinese by two goals to one away from Home. Zlatan Ibrahimovic was the big hero with a late winner for the Rossoneri. 
STARTING XI
Donnarumma (6.5): Good game for the goalkeeper, who just returned from COVID-19, making a few good stops. He couldn't do much about Udinese's penalty, though, as he went the right way but it was simply too good.
Calabria (6.5): Average performance from the full-back, who didn't really add much in the attacking phase but did very well in one-on-one situations at the back. Was brought off towards the end of the second half.
Kjaer (6.5): Another solid display by the Dane, leading his team at the back and often involving himself in the build-up. Sacrificed himself in many duels and battled hard against Udinese's strong attackers.
Romagnoli (6): Did most of the things right but ultimately caused the penalty. Whether you think it should have been given or not, he was a tad late in the duel and thus also got a slice of the player. Certainly not bad, though.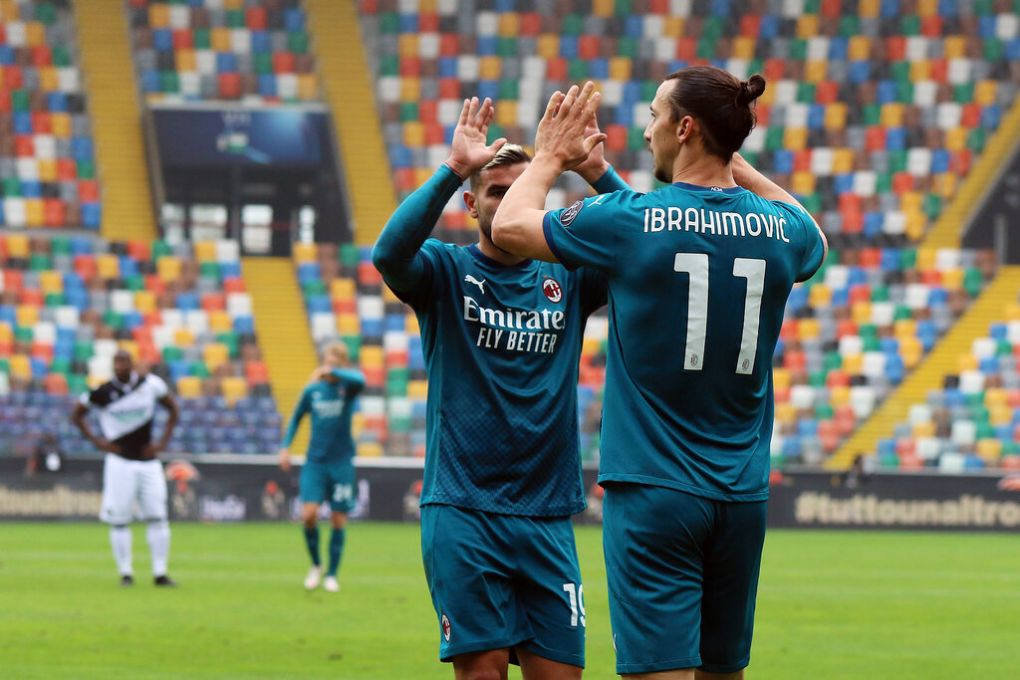 Hernandez (6.5): Better from the Frenchman this evening, taking initiative more often and also threatening the opponents with his bursting runs. Solid in defence as well, although he was given a yellow card very early.
Kessie (7): Very good performance, including hard work and good positioning, crowned by a very good goal. He did look a tad sloppy on some occasions, but all in all, continued his good run of form for the Rossoneri.
Bennacer (7): We talked about him in our preview, and he delivered almost straight away. The ball over the top to Ibrahimovic just before Kessie's was perfectly timed, and he continued to control the build-up.
Saelemaekers (6): Not the best day for the Belgian, who missed a few passes and surprisingly looked a bit tired. Was taken off in the second half and although it wasn't bad, we know he can do better.
Calhanoglu (6): It's not the No.10 we are used to seeing, disappearing in many sequences and also succeeding with few ideas. That being said, it's tough to play in his role when the opponents are defending with 11 men.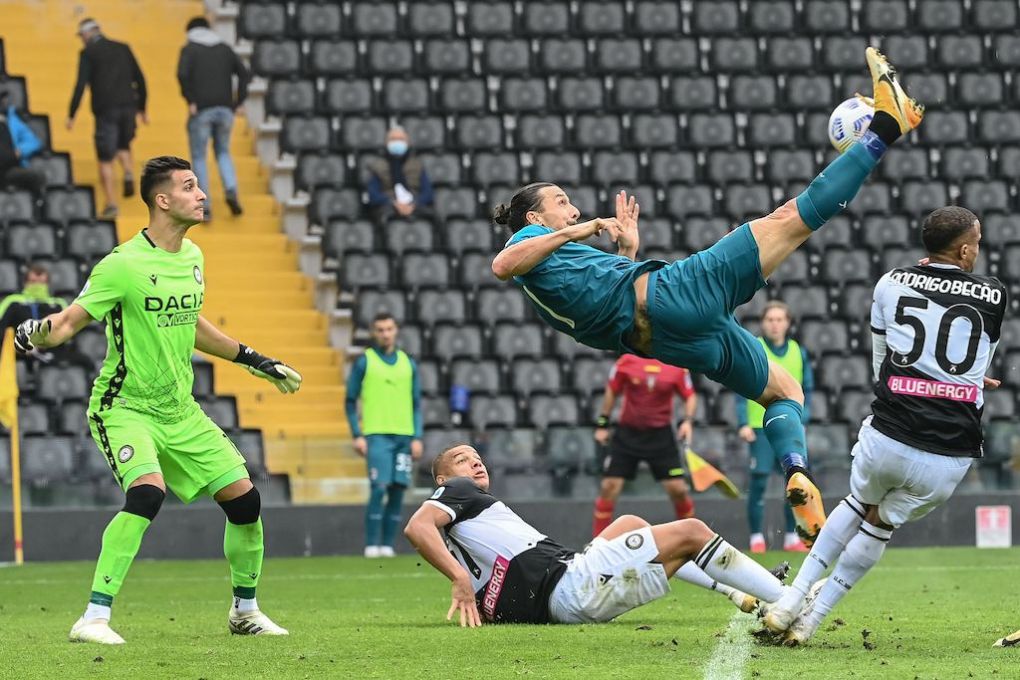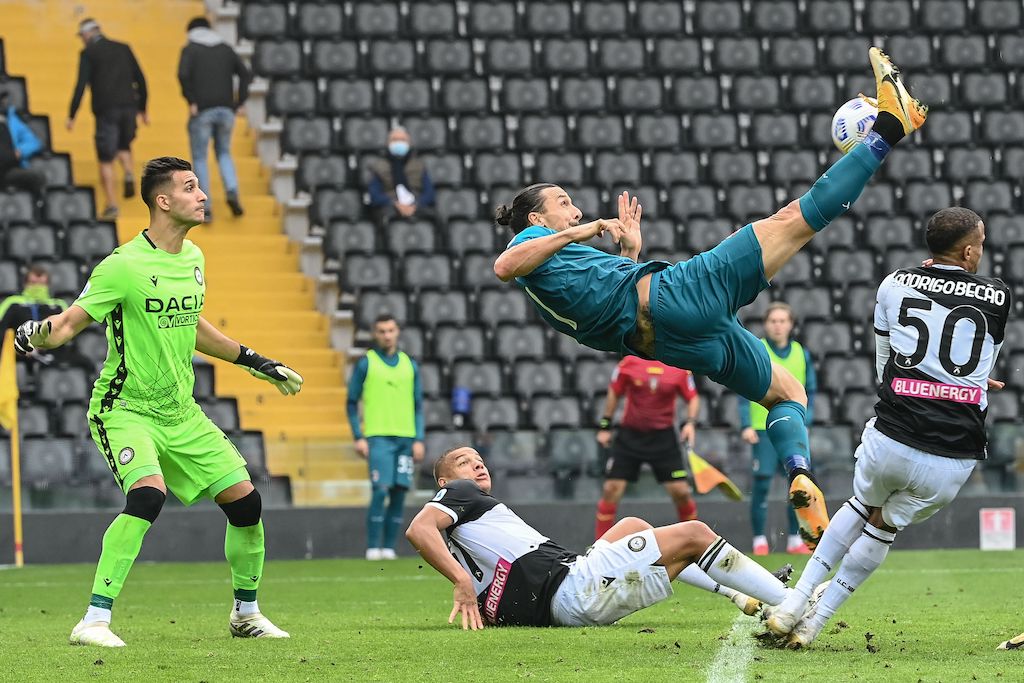 Leao (6): The youngster, who was awarded player of the month by us, tried very hard on the pitch but it just didn't come off for him this game. Was subbed off in the second half and he looked disappointed.
Ibrahimovic (8 – MOTM): The Swede assisted the first goal after taking it down on his chest before squaring it to Kessie. Also grabbed the winner with what was a fantastic bicycle effort, proving how important he is.
SUBSTITUTES
Tonali (6.5): Decent performance from the Italian, who remained calm even in tight situations. Did well in both phases of the game and often found good solutions in attack, although it was tough for the receiver given Udinese's defending.
Diaz (6.5): Added some energy to the attack and looked a lot better than Saelemaekers on the right. Once again showed off his technique in tight situations. Rating probably would have been much higher if he had got more time.
Dalot (N/A): He did what was needed in both phases but it's hard to put a number on his performance.
Rebic (N/A): Same for the Croatian, who looked very bright but it's hard to assess that with a rating.
Krunic: N/A