It's getting to that time once again where mercato rumours are rife, and people are already assembling their dream starting XIs for next season. So, naturally, we've done the same.
With Milan though, nobody really seems to know where we stand heading into the summer, at least until the club finds out whether it will be returning to the Champions League next season.
The doubts all seem to be surrounding Financial Fair Play, and fair play (excuse the pun) those are pretty substantial doubts to hold given that UEFA expelled the Rossoneri from the Europa League at the start of the season before eventual reinstatement.
The general consensus is that if Milan return to Europe's elite club competition for 2019-20, then Elliott are willing to reward Gennaro Gattuso, Leonardo et al. with a marquee summer signing or two.
However, should the club fail to capitalise on its current position and slip back into the Europa League, we could be looking at an entirely different scenario.
With that said, we take a look at two possible options for the upcoming summer…
---
Option 1: Tighten the pursestrings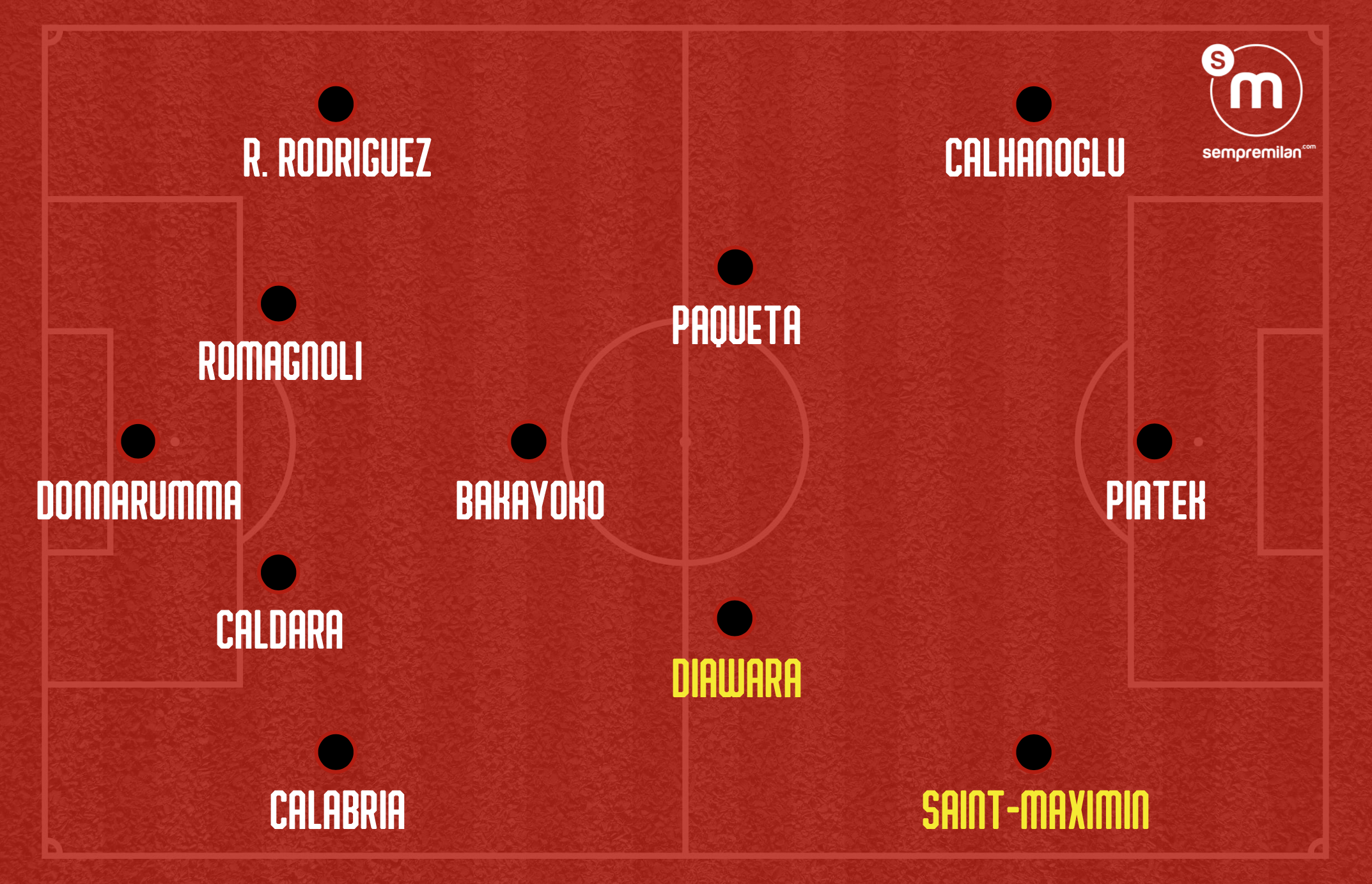 Signings:
Amadou Diawara – €30m
Allan Saint-Maximin – €30m
Tiemoue Bakayoko – €35m
Sales:
Franck Kessie – €40m
Suso – €38m
Andre Silva – €38m
The assumption on the above is that Milan drop out of the top four and finish in the Europa League places – something which as mentioned before would have a drastic financial impact on the club's summer plans.
With this, it could perhaps be reasonable to expect a couple of high-profile departures. Rumours have suggested that Franck Kessie could be sold in order to help finance the €35m clause for Bakayoko – who Milanisti can probably expect to join permanently at the end of the season regardless.
The sale of Suso is also something that could very feasibly happen. His release clause is just €38m and with no signs that Milan will offer the pay rise he wants which would remove that clause, a club could swoop in and land him this summer.
With that money, Leonardo will likely try and sign a replacement winger, and Saint-Maximin of Nice seems like the easiest track at this point. Talks were held in January but a deal wasn't done – though the player seems keen on the move and the Ligue 1 side will likely cash in, meaning this summer the 22-year-old could arrive for a less-than-extortionate fee.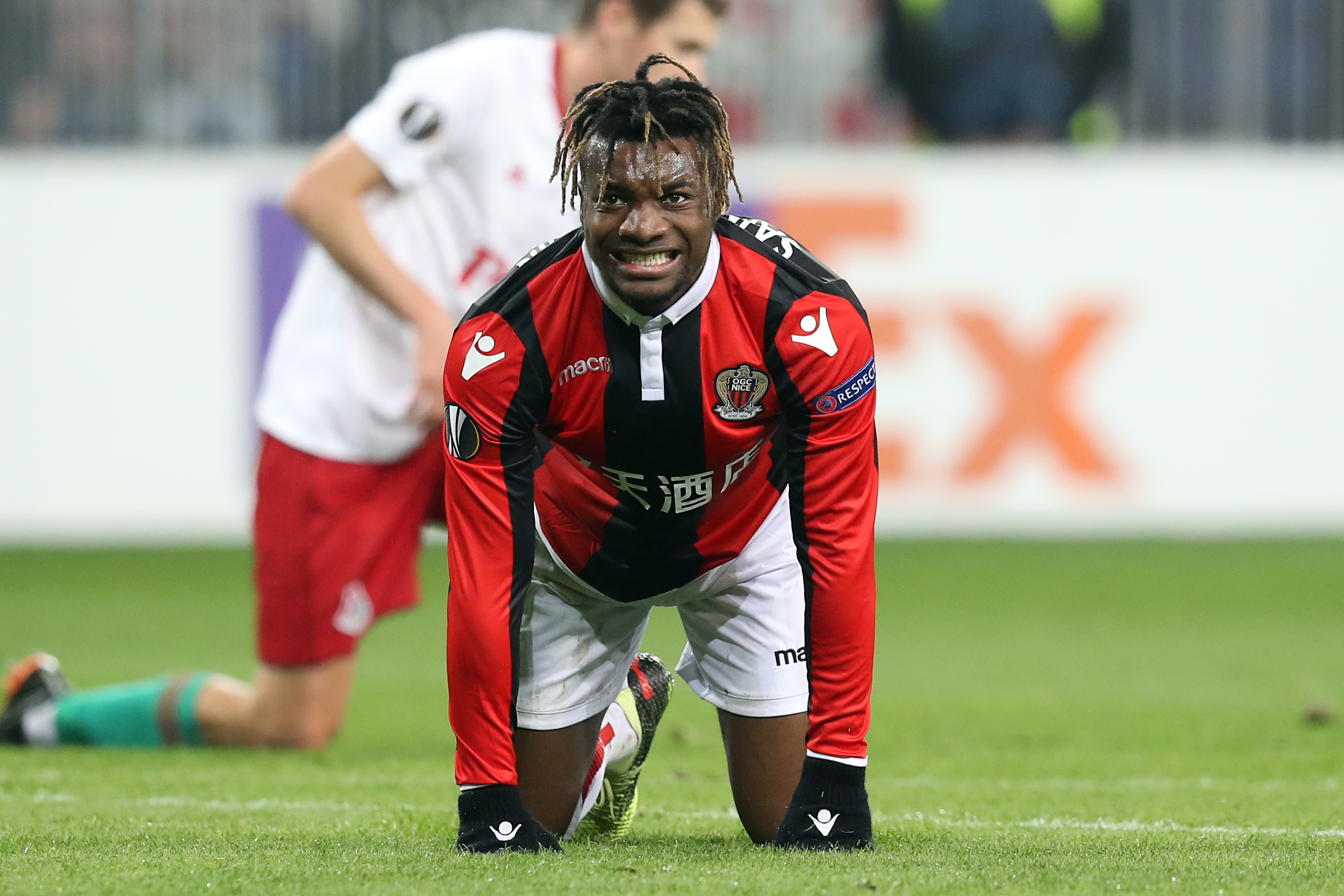 Finally, Leonardo will have the benefit of shedding around €6.5m off his wage bill for next season with the departures of Jose Mauri, Riccardo Montolivo and Andrea Bertolacci. With that money, plus a bit of a cash injection from Elliott, we can expect to see a midfielder brought in.
Diawara of Napoli has been linked recently and represents the ideal box-to-box presence that would help plug the gap if Kessie were to leave, however given that he has played just 661 minutes in the league, his reported €40m price tag could surely be haggled down.
There is also the assumption in both scenarios that Andre Silva is redeemed by Sevilla for the €38m clause inserted in his loan deal, or he is sold to another club for equivalent value.
---
Option 2: Splash the cash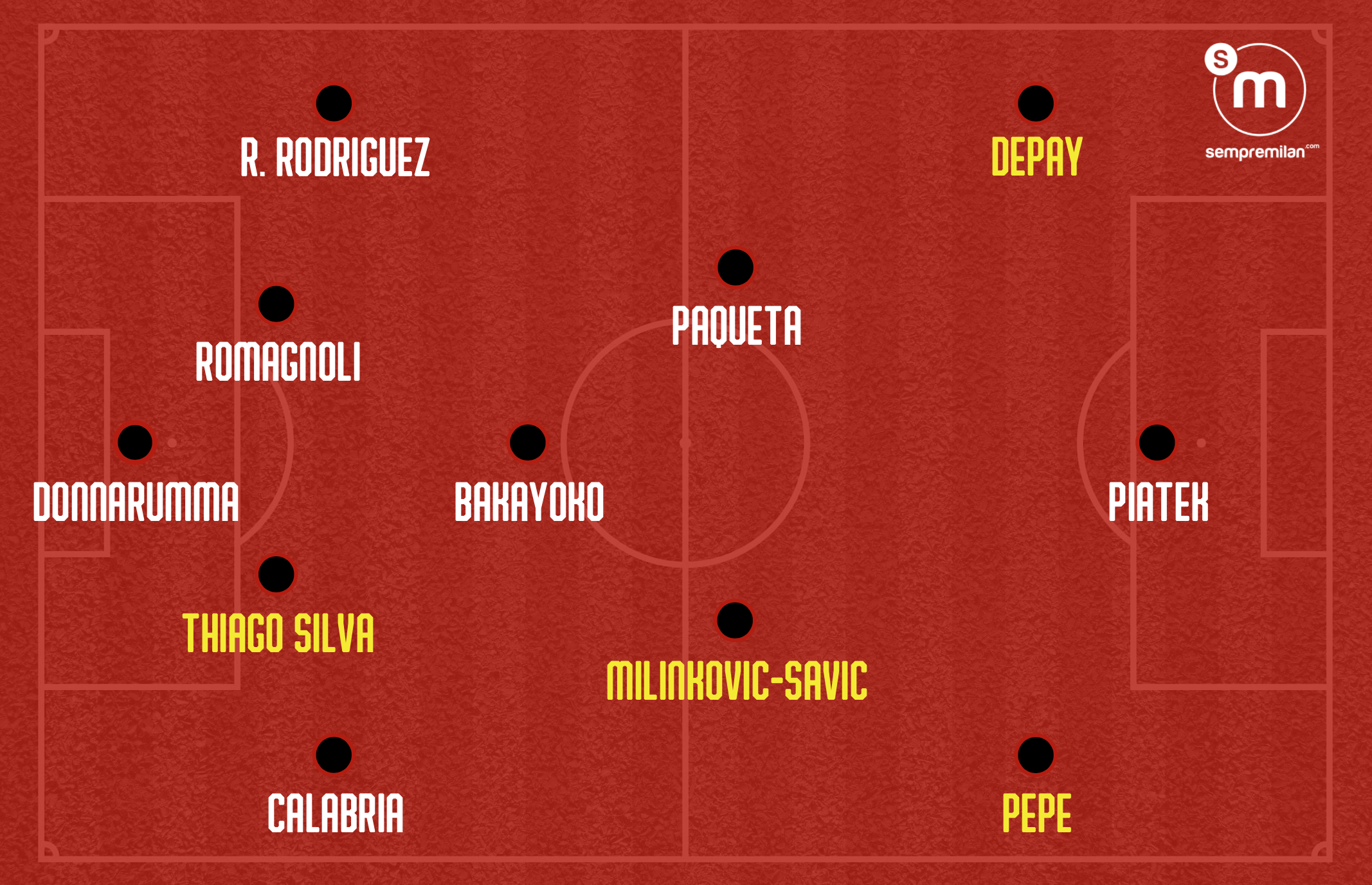 Signings:
Sergej Milinkovic-Savic – €60m
Nicolas Pepe – €70m
Memphis Depay – €40m
Tiemoue Bakayoko – €35m
Thiago Silva – €10m
Sales:
Hakan Calhanoglu – €25m
Samu Castillejo – €25m 
Andre Silva – €38m
Fabio Borini – €10m
Diego Laxalt – €10m
This option is definitely a tad more far-fetched, but the idea that Elliott would want to capitalise on an asset of theirs which is on the rise by fuelling the fire with a nice cash injection is certainly not.
Again the assumption is made that Bakayoko's option is redeemed, with him having become such an important part of Gattuso's system despite his early struggles. 
However this scenario considers signing top players in three key positions to really help boost the overall quality of the squad. 
Firstly there is Sergej Milinkovic-Savic, who has been recently linked with a move to Milan and most consider to be an attainable midfield target who would both improve the side and be available at a cut-price deal compared to his price tag last summer.
The Serbia international has not been in as outstanding form this season with three goals and three assists in 24 Serie A appearances this term, compared to 12 goals and 4 assists in 35 last season.
If Leonardo can get a good deal for Milinkovic-Savic then it would give substantial midfield depth, with the likes of Franck Kessie, Lucas Biglia and Giacomo Bonaventura all options for Gattuso off the bench.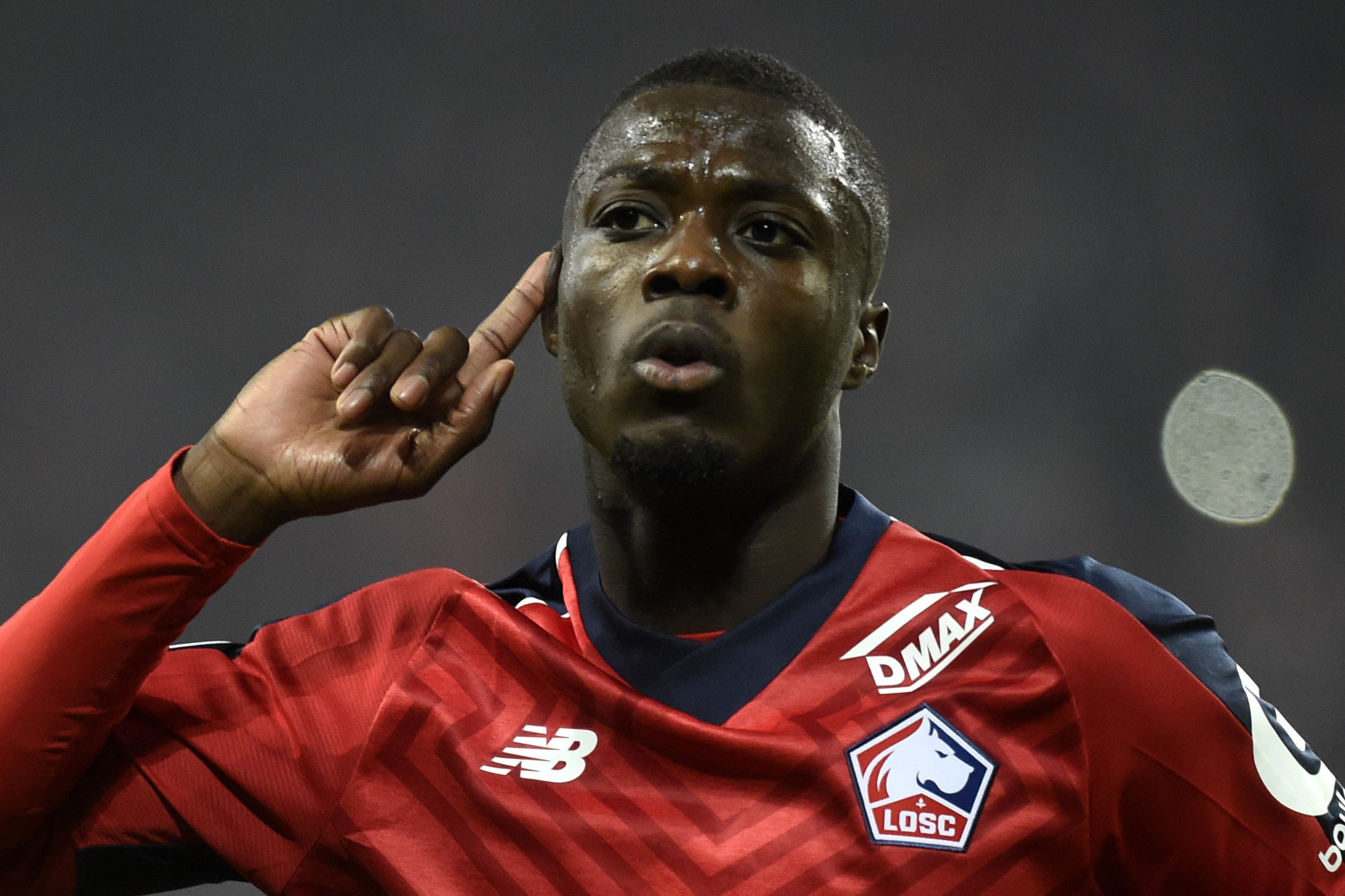 Nicolas Pepe meanwhile has been in red-hot form for Lille in Ligue 1 this season, netting 17 goals and 10 assists in 29 appearances and attracting interest from some of Europe's top clubs. For that reason, snagging him for €70m may be wishful thinking, but the Rossoneri have been linked recently and it would certainly be a statement signing.
With question marks over both wing positions, why not sign Memphis Depay too? He is another wide man who has been tipped as a possible summer target for Milan, and €40m may be enough to snag the Lyon star, who has eight goals and 14 assists in all competitions this season.
Perhaps the last signing on the list is a bit ambitious at €10m, especially given he is Paris Saint-Germain's captain, but a return to the Diavolo for Thiago Silva continues to be a topic of discussion.
He has repeatedly declared his love for the club, has in the past talked up a reunion and would undoubtedly provide vital experience both on the field and in the dressing room. Wages may be an issue, and there is also the argument that he could block the development of Mattia Caldara, but with three competitions on the cards next season there is plenty of football to go around. Plus, at 34 years of age, Thiago likely wouldn't hang around for more than a season anyway.
A couple of the squad players could be trimmed too to help free wages and a little bit more transfer budget, with Borini and Laxalt the obvious options – but it is worth noting that Cristian Zapata could also depart, meaning defensive depth would be nice.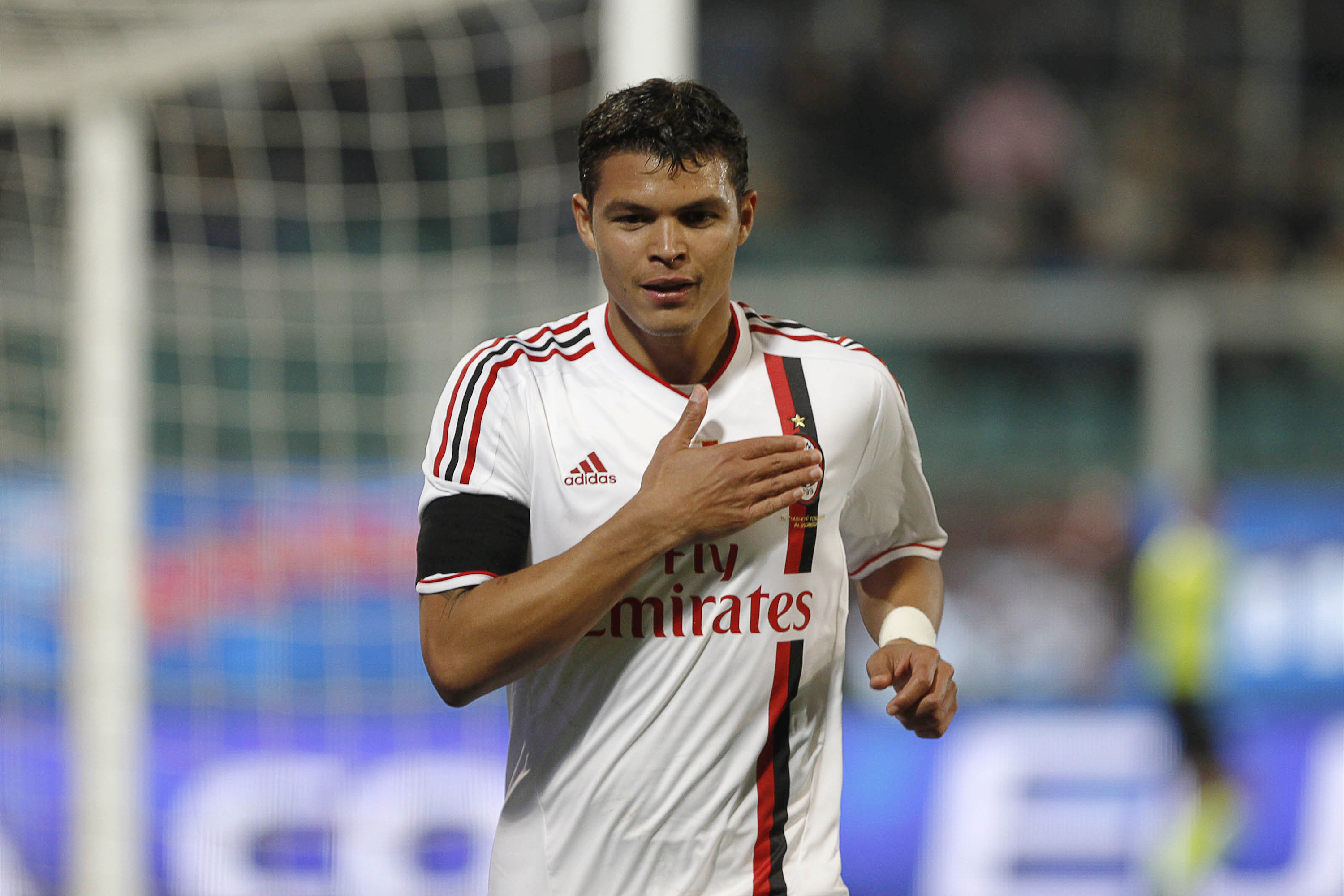 With that though we may see a couple of players move on. Calhanoglu has been repeatedly linked with a move back to the Bundesliga and Milan could cash in for the right price, while Samu Castillejo is reportedly a €25m target for Sevilla.
A couple of the squad players could be trimmed too to help free wages and a little bit more transfer budget, with Borini and Laxalt the obvious options – but it is worth noting that Cristian Zapata could also depart, meaning defensive depth would be nice.
---
The first scenario is perhaps a little bit cautious and the second scenario is a tad optimistic, but it was more intended as an exercise to outline the two possible strategies that Elliott Management and Leonardo could take.
The club may have to reign in the spending if that last 10 games go bad, or there may be substantial room for summer investment if a top four finish is achieved (plus perhaps a Coppa Italia trophy) and the ownership want to seize the moment.
Either way, let us know your thoughts.